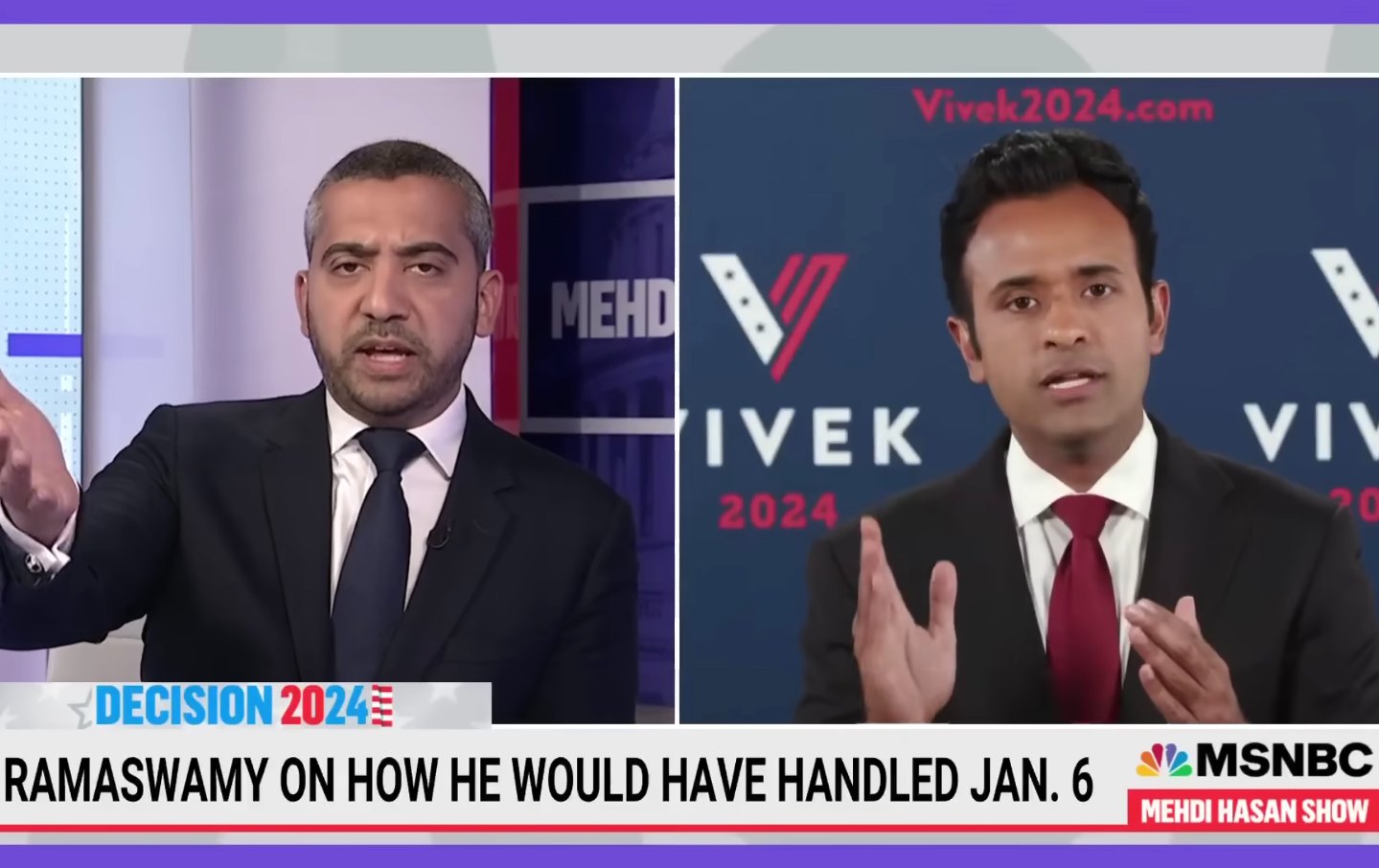 MSNBC should rethink its decision to cancel the Sunday night show hosted by "the best interviewer in American news right now."
GOP Judiciary Committee members stormed out of a committee meeting after Democrats tried to hold a vote to subpoena wealthy judicial influence-buyers.
Santos is undeniably captivating, but he is not a lovable scammer. He's a hard-right ideologue, and we will all be better off without him.
The president's approach to Gaza has been a moral and political catastrophe that has made Trump's return to the White House much more likely. What can be done about that?
Latest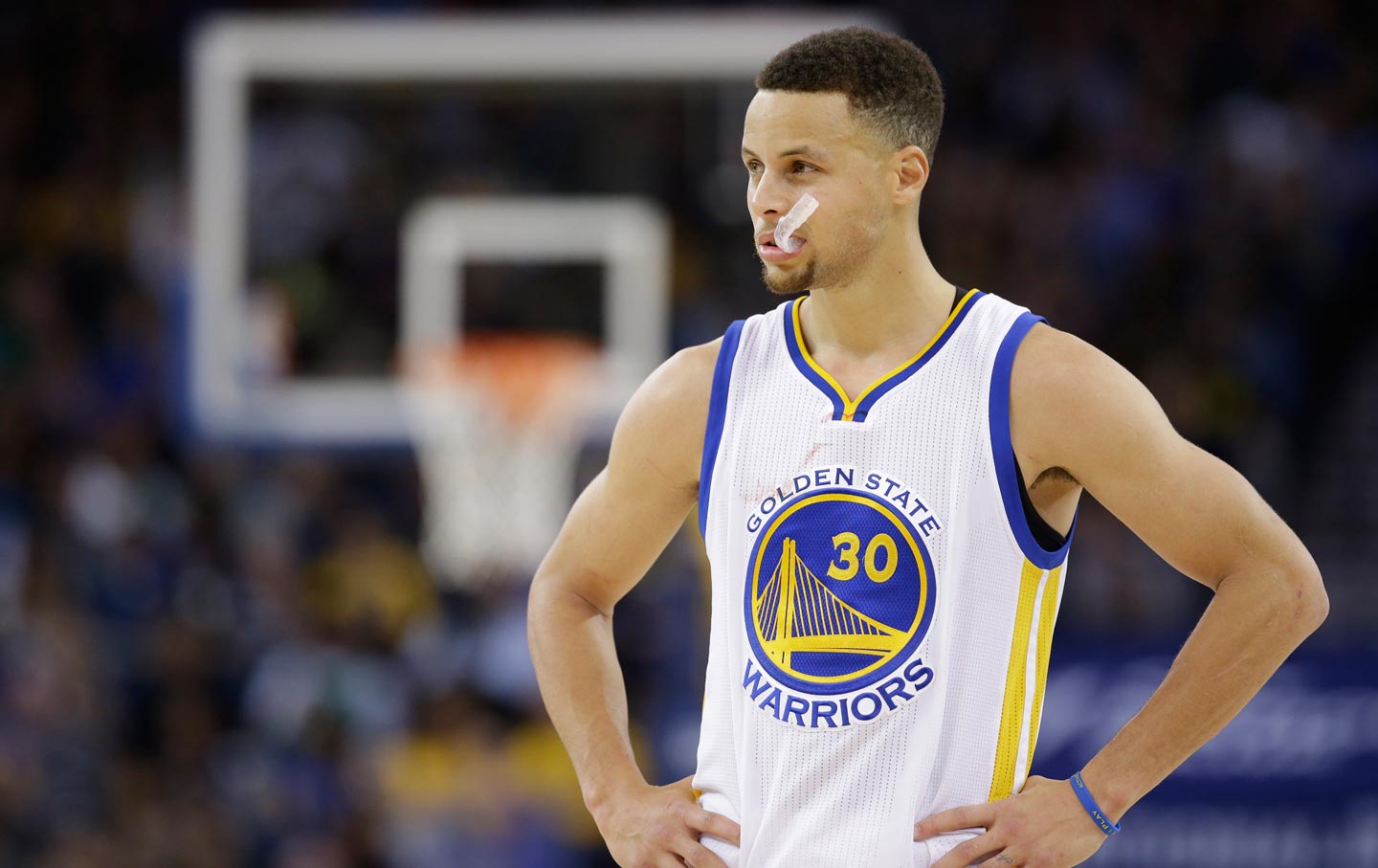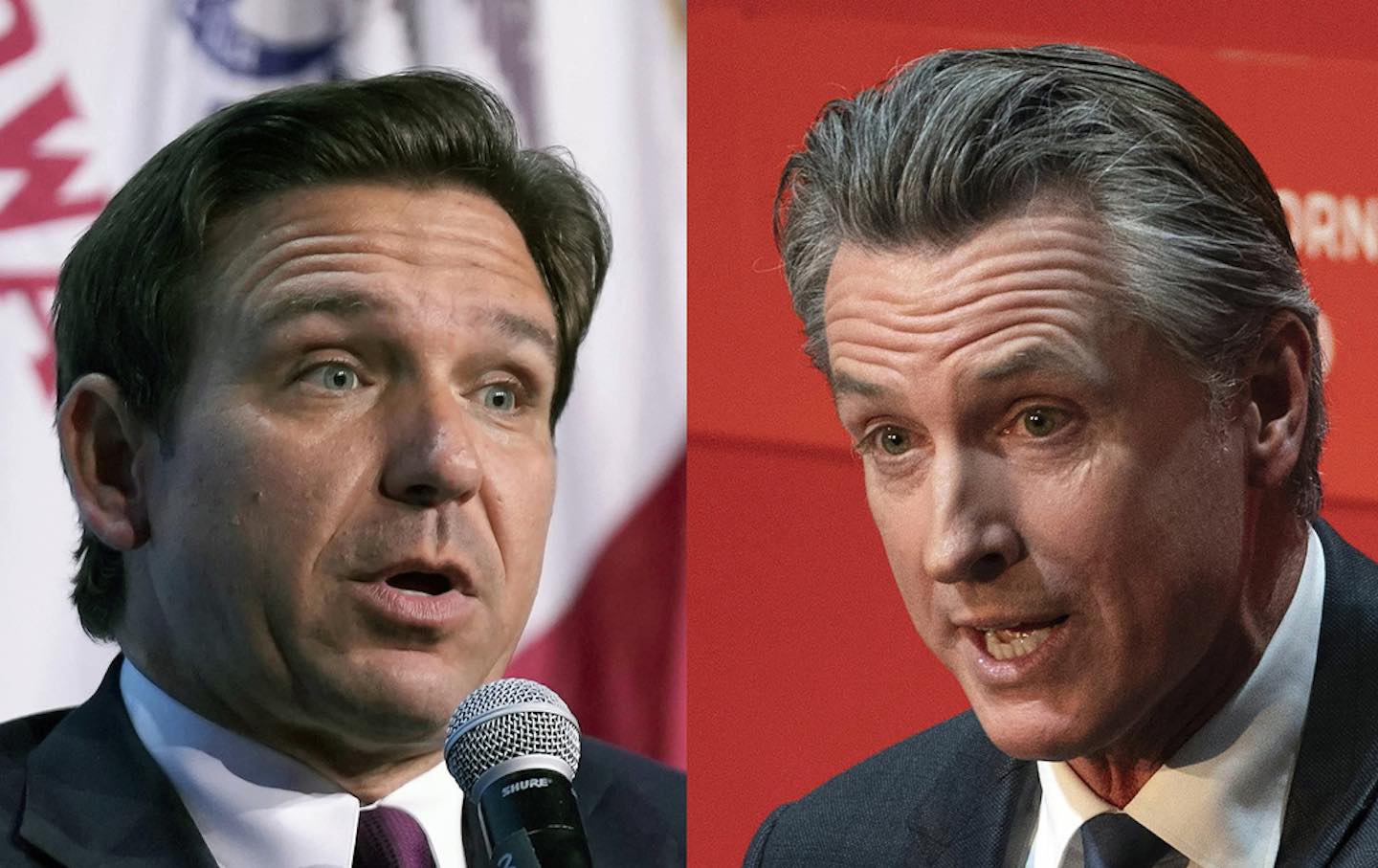 Nation Voices
"swipe left below to view more authors"

Swipe →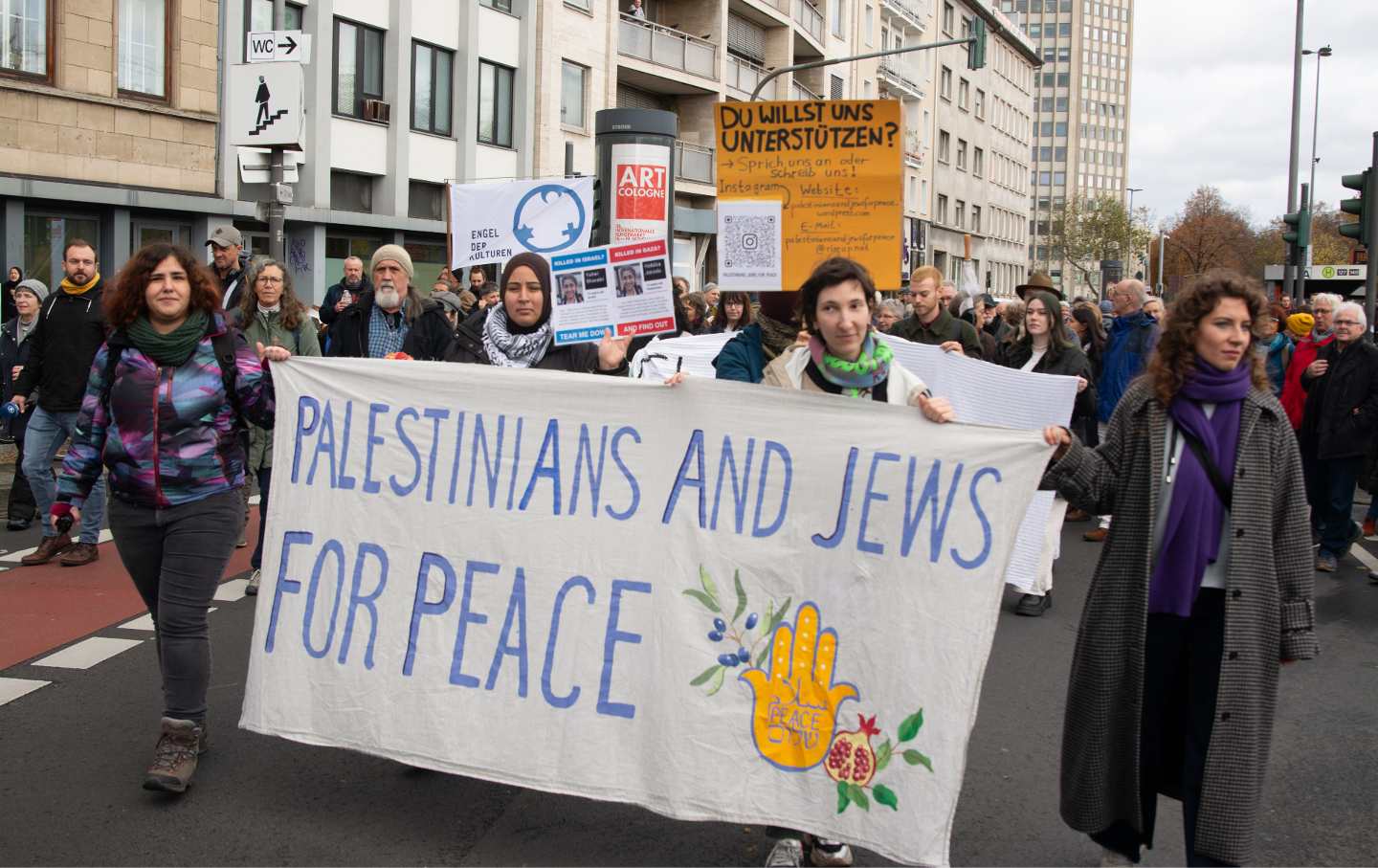 If public health is about human health and flourishing, then assault, torture, murder, and war are all our business.
Atef Abu Saif's dispatches from the heart of the Israeli assault continue.
The attack on Hisham Awartani, Kinnan Abdalhamid, and Tahseen Ahmed comes as Palestinians are silenced and oppressed across the Global North.
A cornered, nuclear-armed Benjamin Netanyahu would be the definition of a perilous situation in a war where nothing—not journalists, schools, or even hospitals—has proven off-limi…
Popular
"swipe left below to view more authors"

Swipe →
From the Archive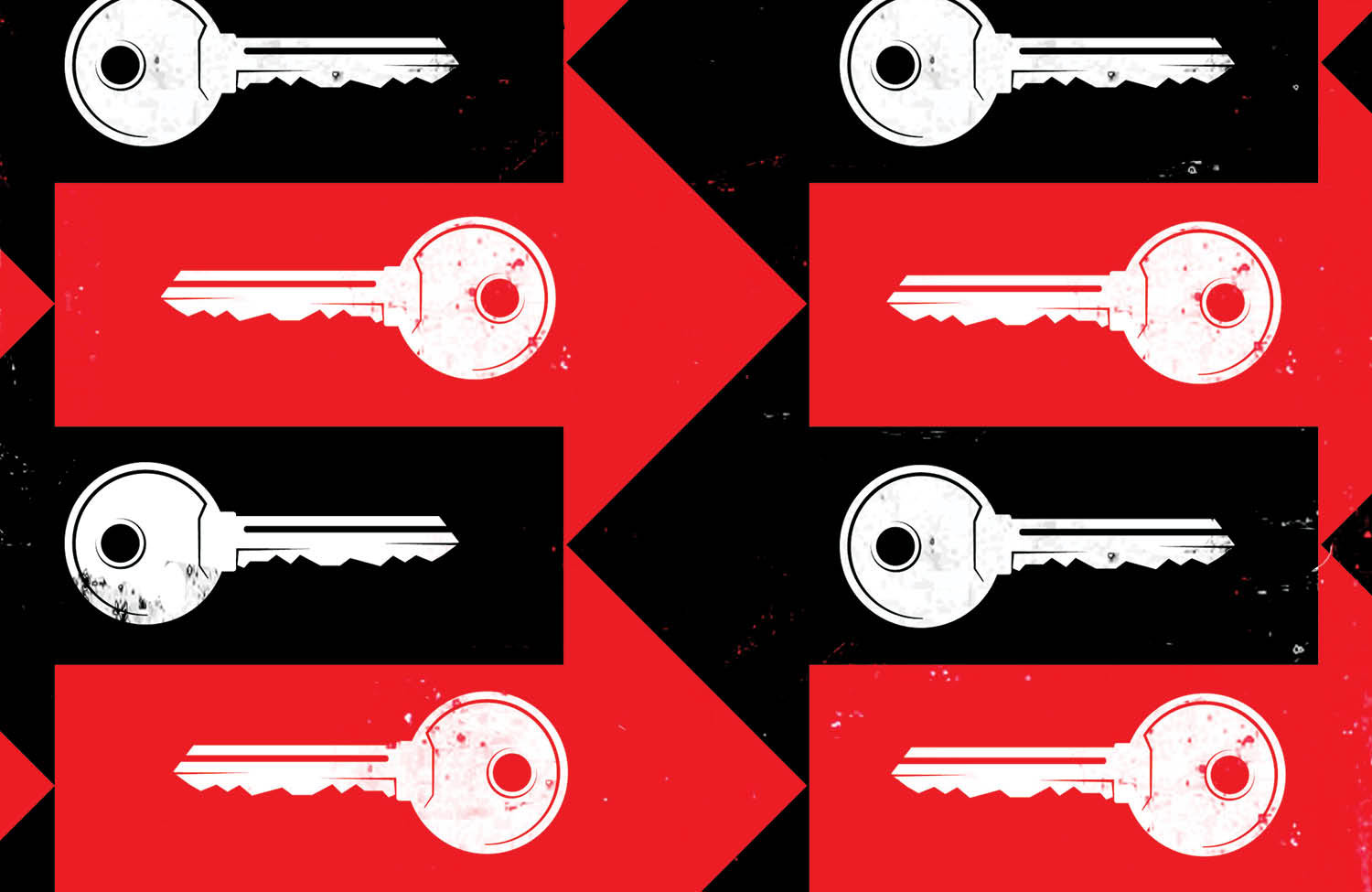 Uber and Airbnb monetize the desperation of people in the post-crisis economy while sounding generous—and evoke a fantasy of community in an atomized population.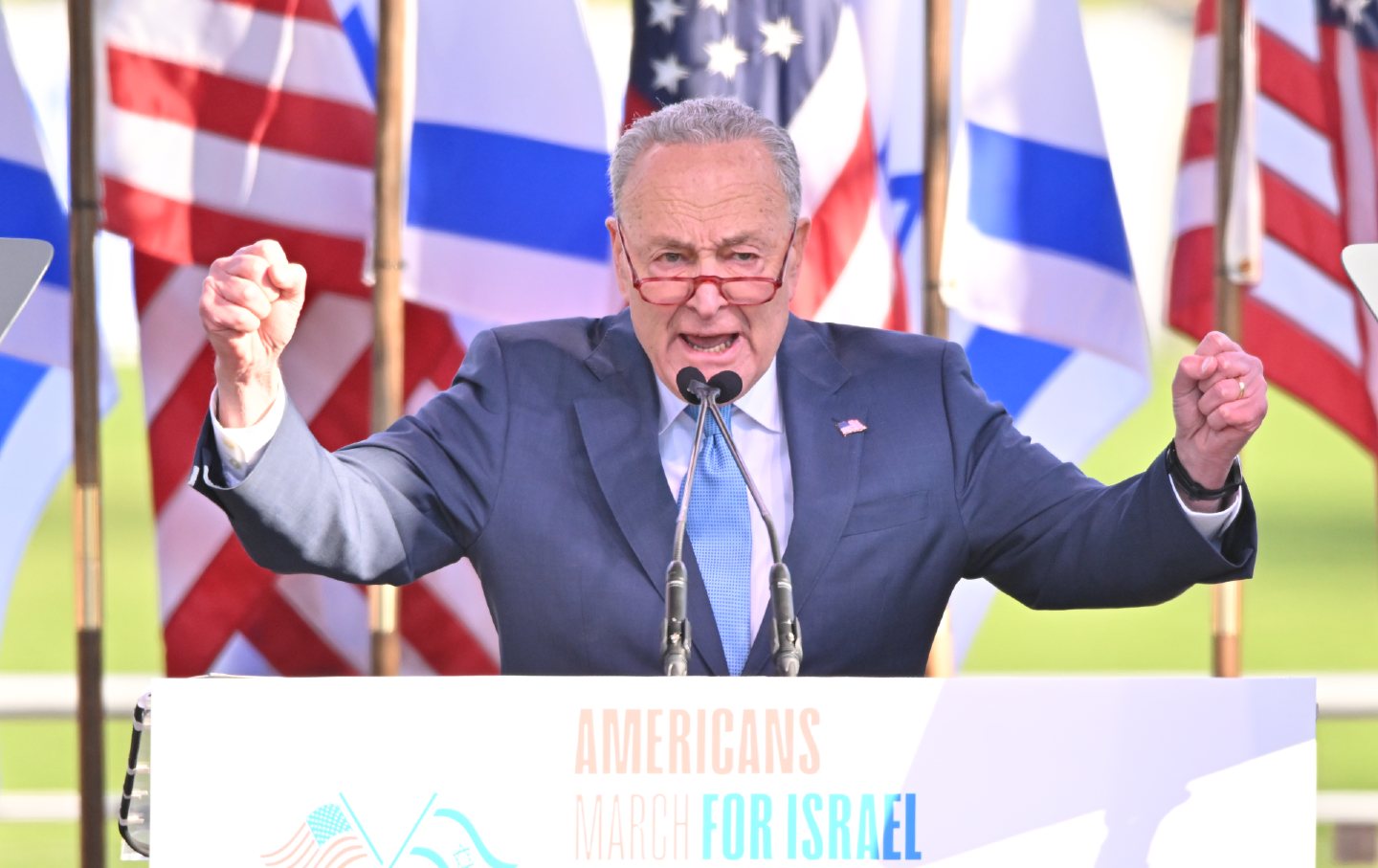 A personal reply to the senator's personal attack.
When medicine doesn't focus on prevention, anti-vaccination rhetoric flourishes. It's time to address the system.
In a shocking decision, Judge David Stras joined with fellow GOP appointee Raymond Gruender to make the VRA virtually unenforceable in seven states.
The new speaker of the House says he's a history buff. But has he learned from it, or is he condemned to repeat it?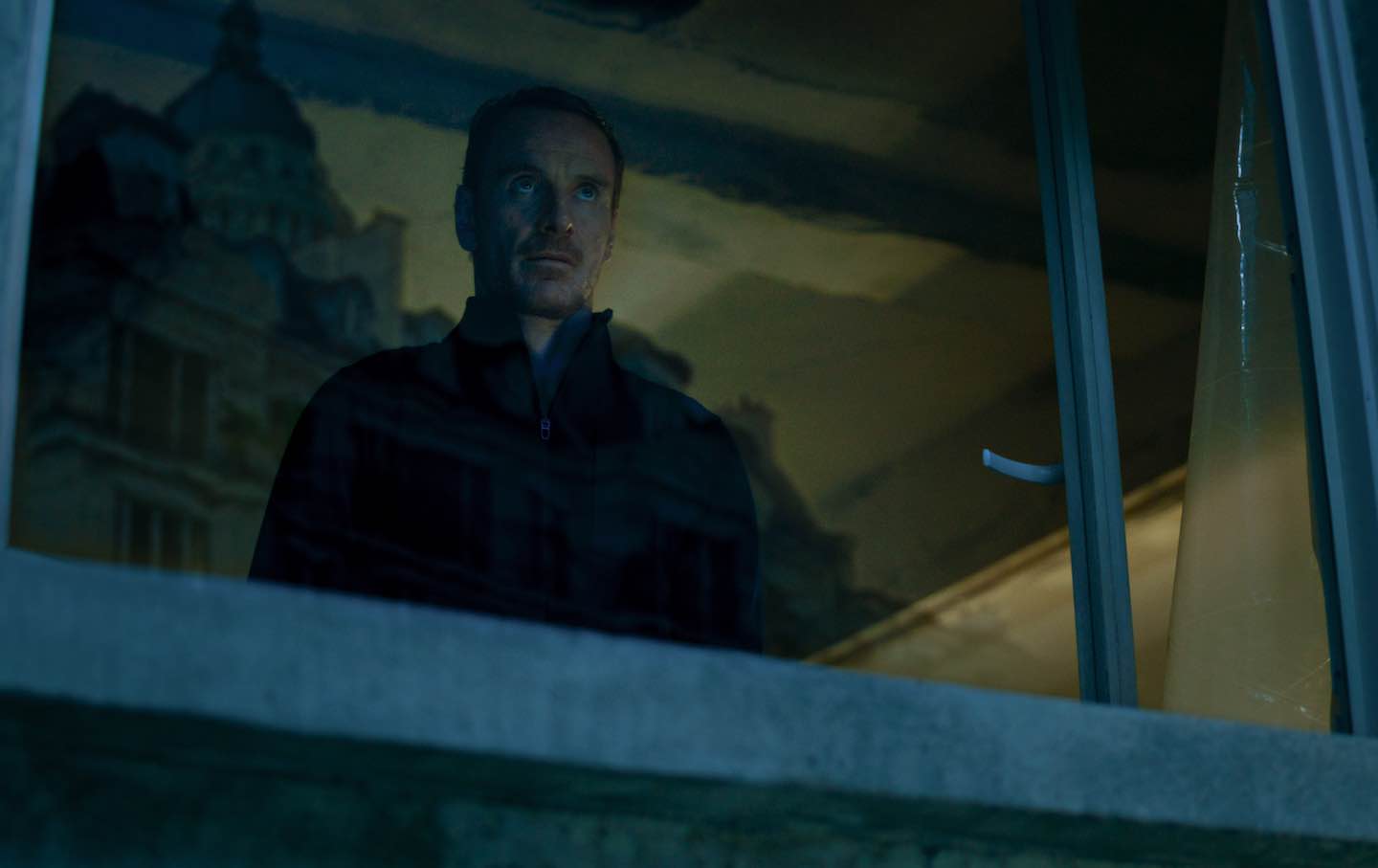 His grim action movie satire The Killer pokes fun at the blandness of modern life and modern moviemaking.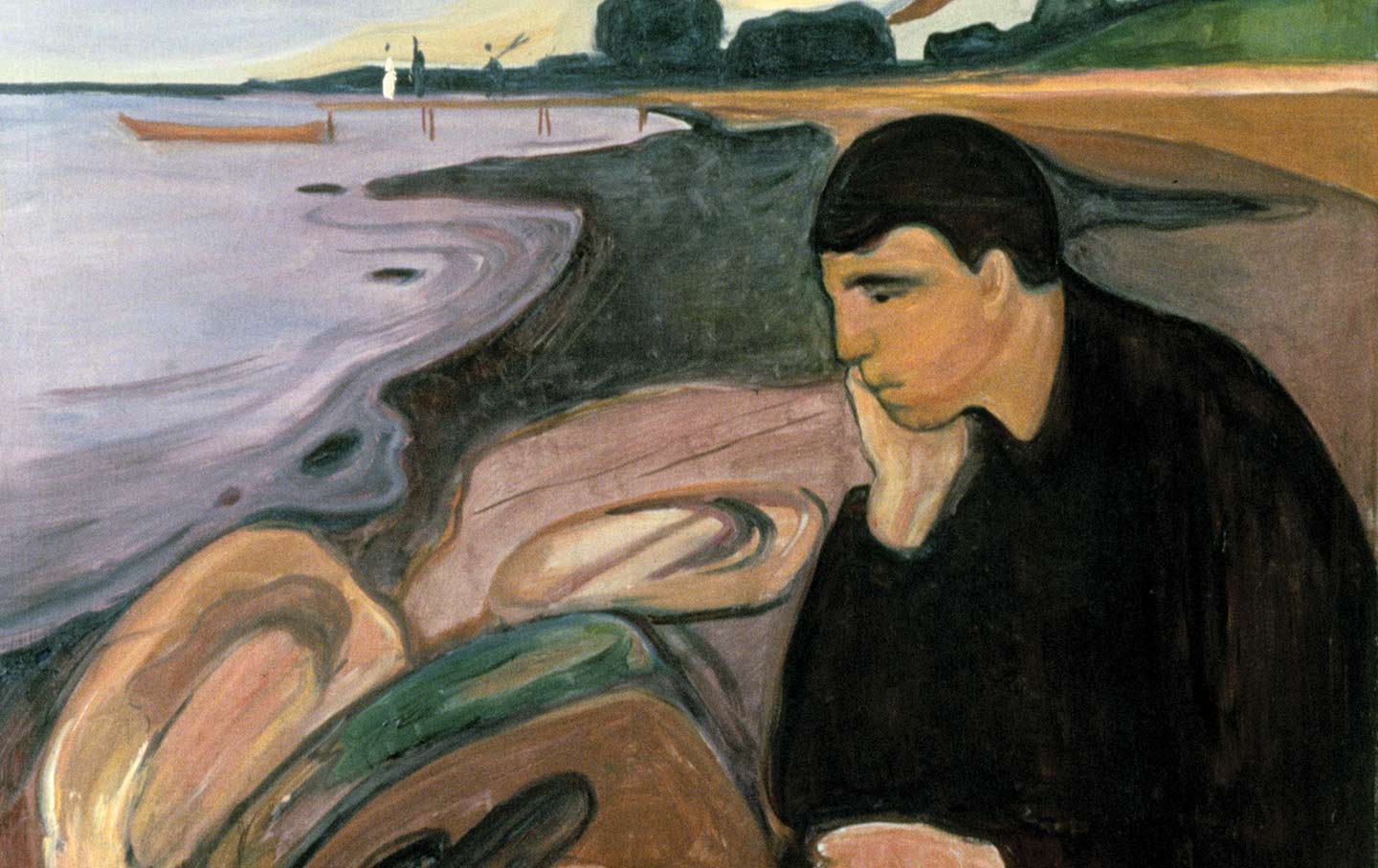 In The Sickness Unto Death, the Danish philosopher posed a difficult question: Is despair an essential feature of human life?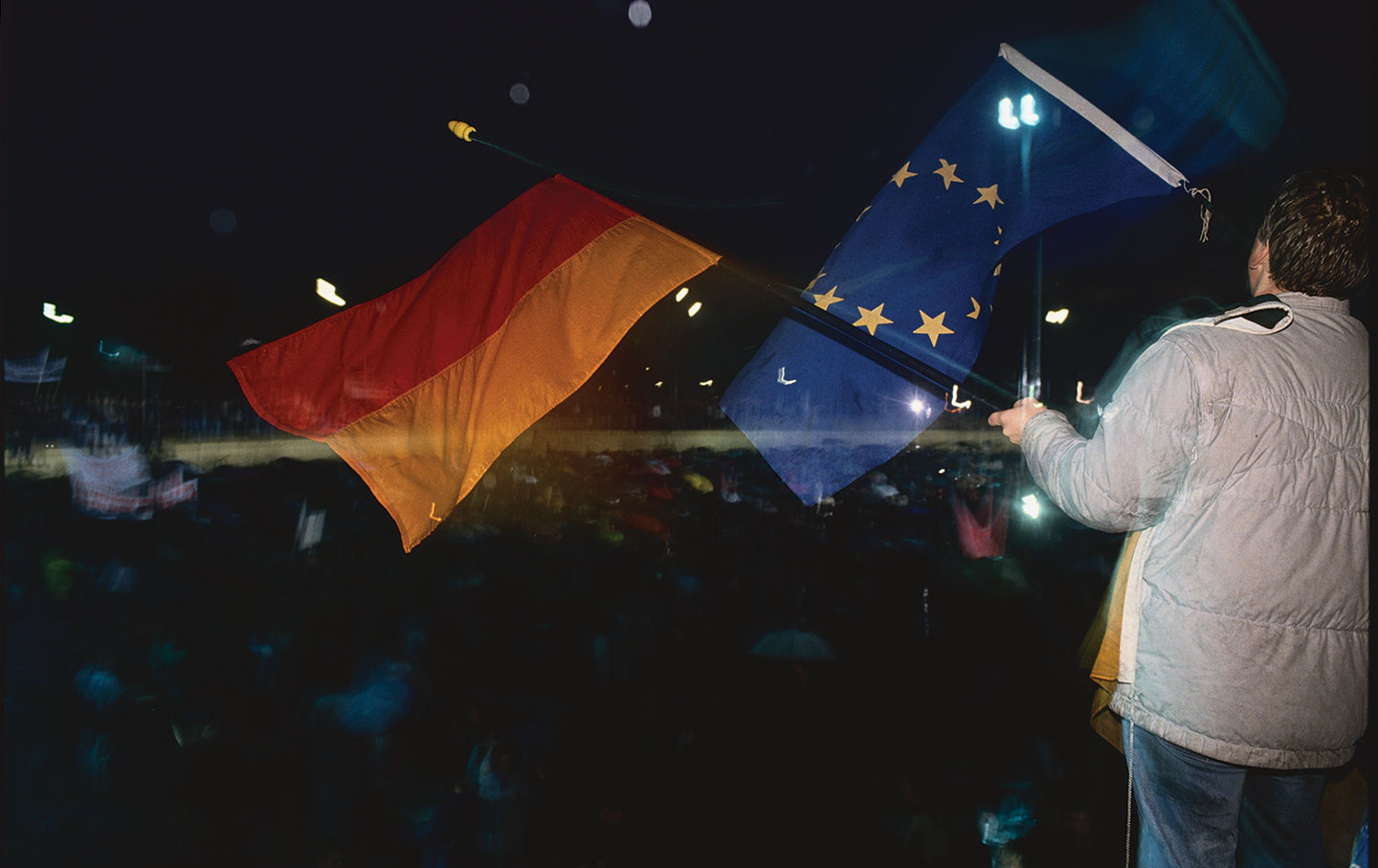 New books by Timothy Garton Ash and Loukas Tsoukalis document the moral and political exhaustion of the "EU" generation.
Features
"swipe left below to view more features"

Swipe →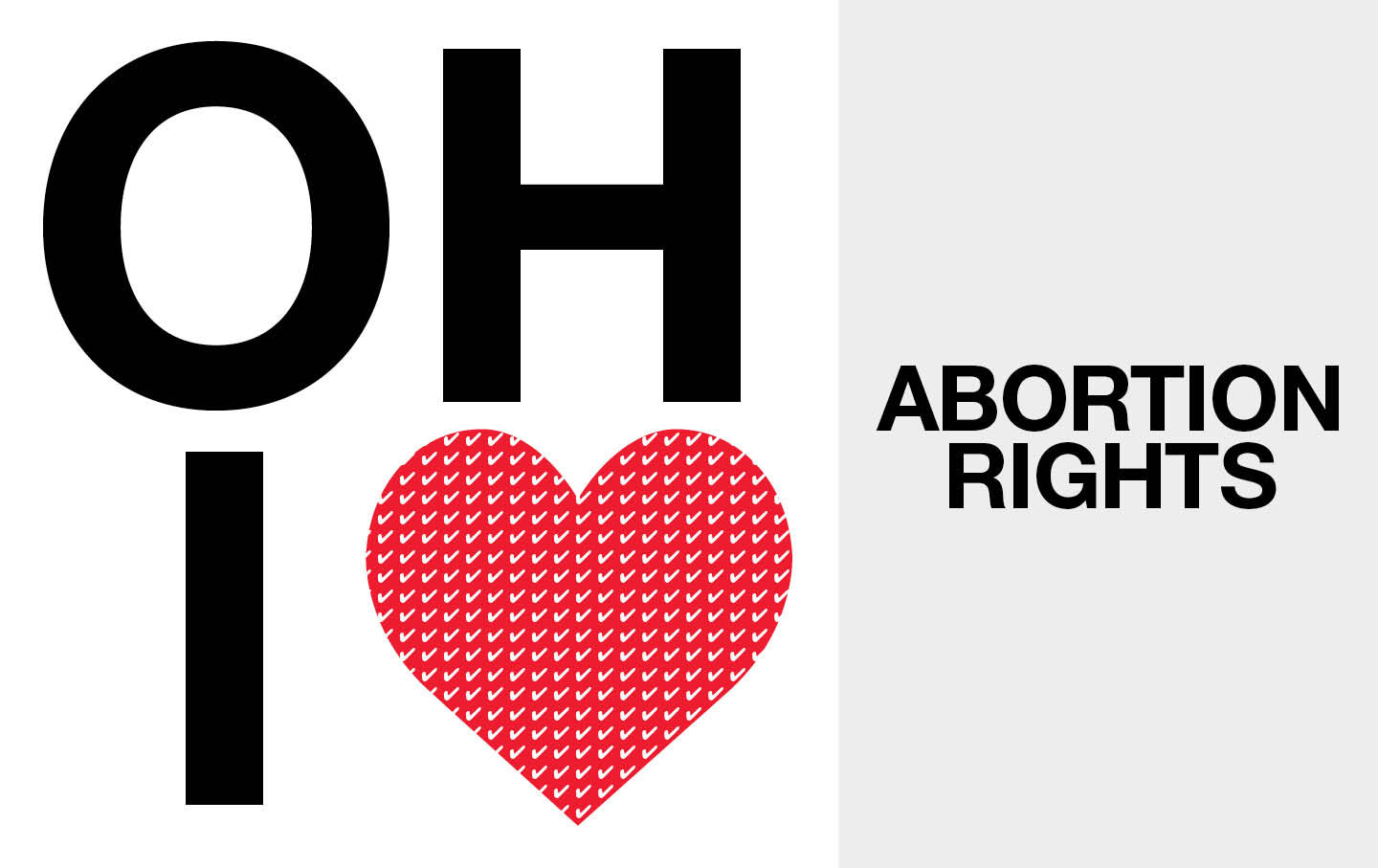 The state is now firmly held by Republicans, but organizers found a way to reach voters who are appalled by the overturning of Roe v. Wade.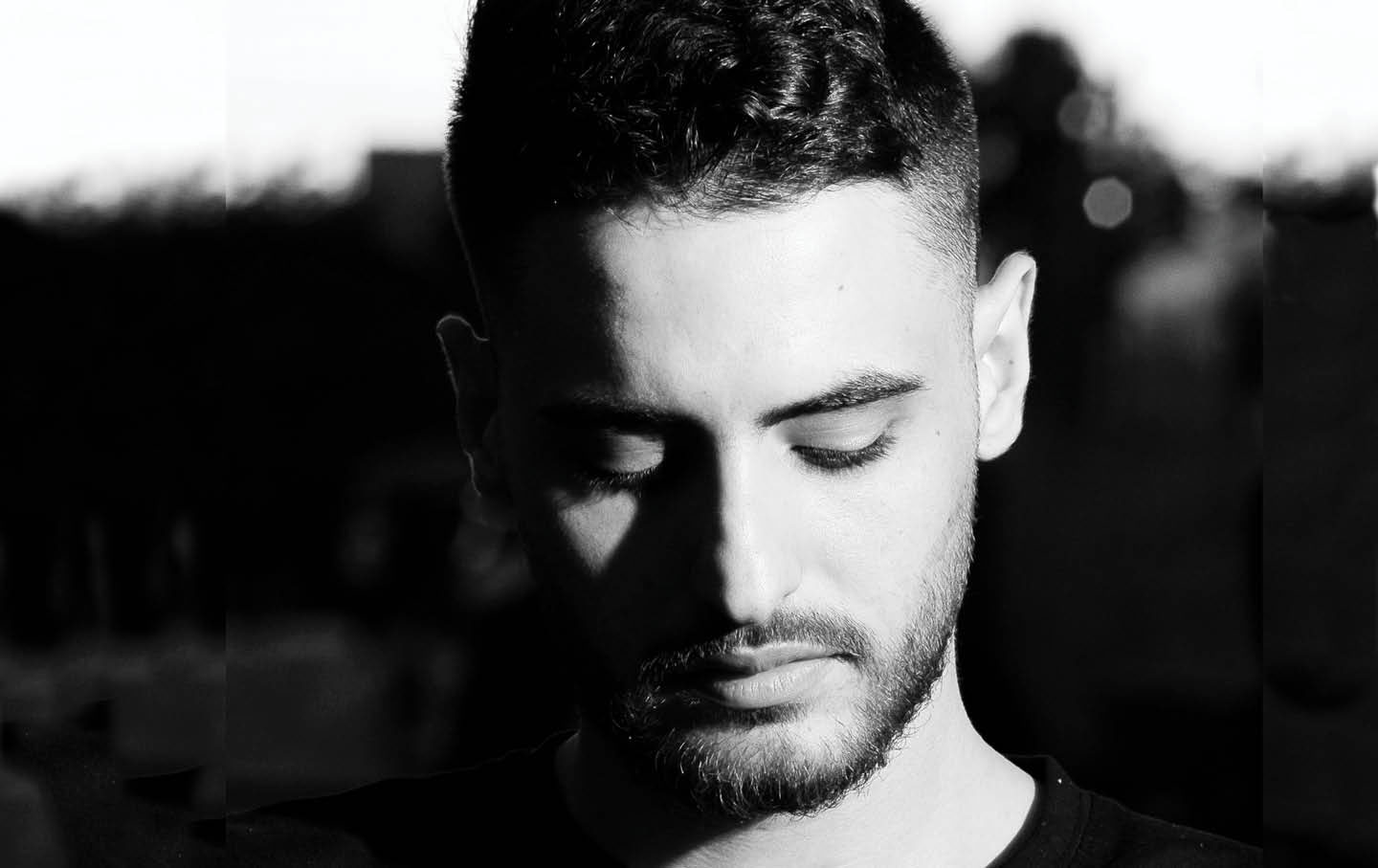 For far too long, Palestinians have been denied the freedom to tell our own story.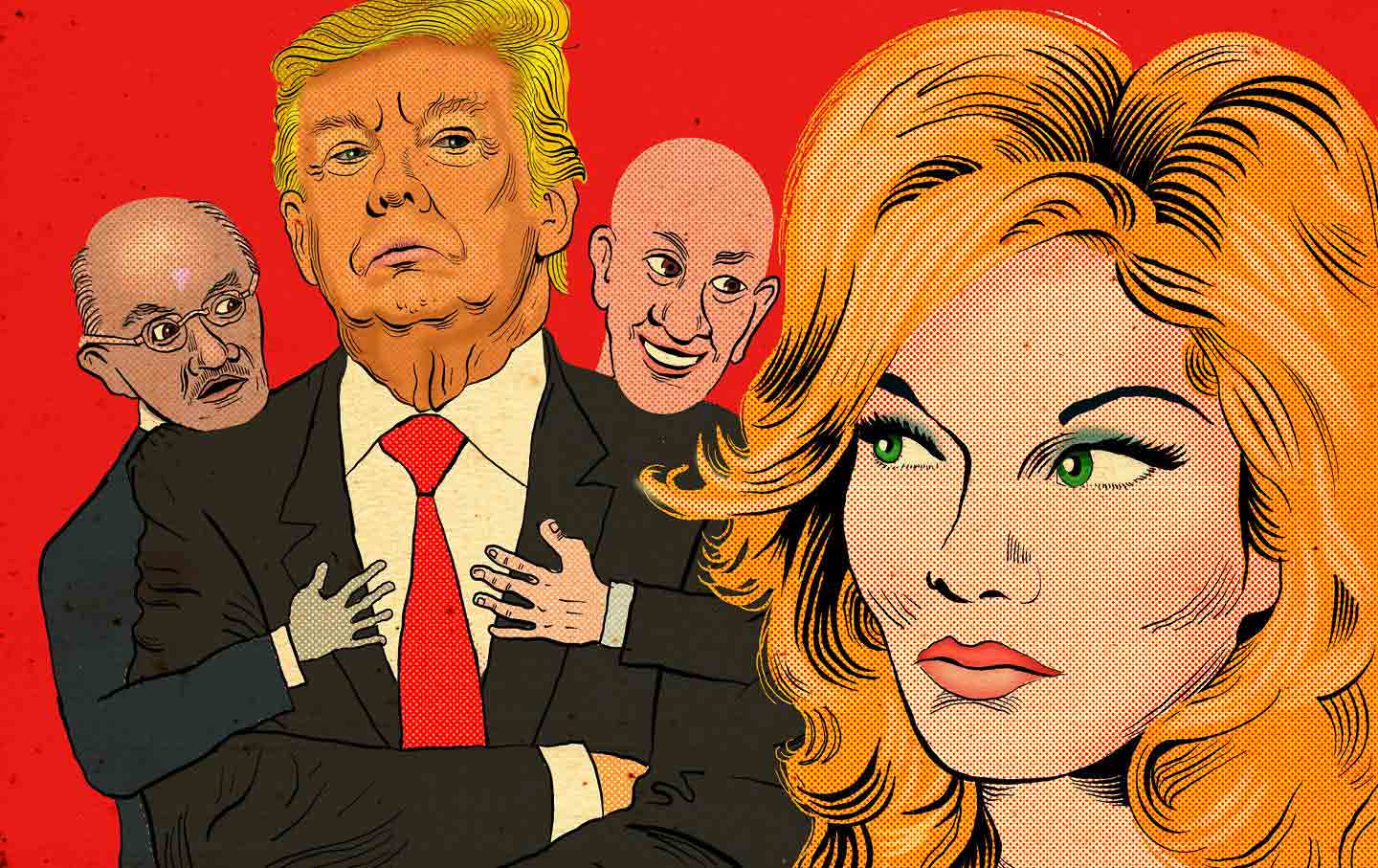 After the ex-wife of a Trump Organization insider talked to prosecutors, she lost her children and her home. But she's still fighting.