Advertise With The Nation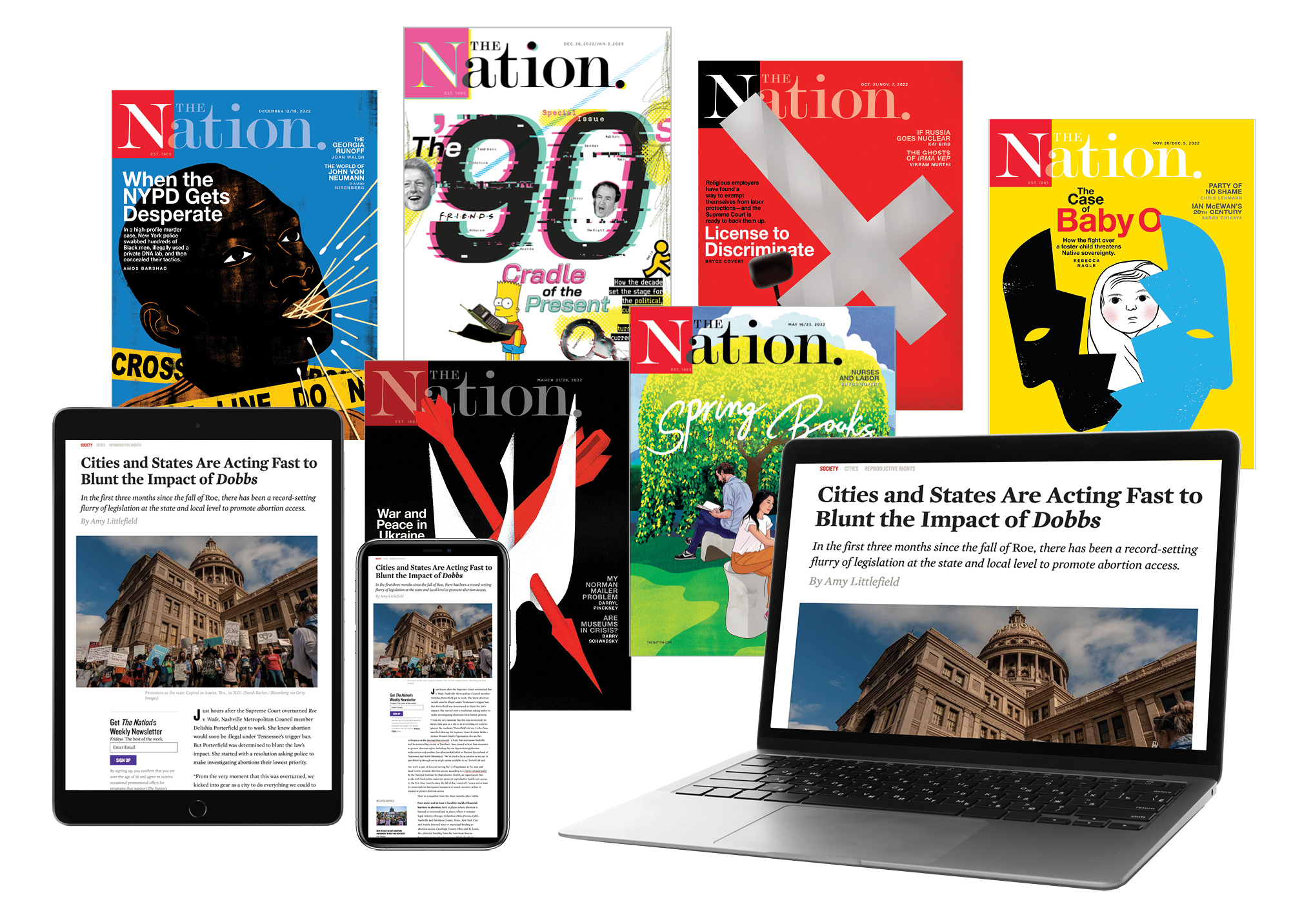 The Nation magazine occupies a unique and powerful position in the political, cultural, and historical landscape of the United States and has since its launch in 1865 by abolitionists at the end of the Civil War. Our storied history of publishing includes visionary thinkers and writers like Albert Einstein, Eleanor Roosevelt, James Baldwin, Hunter S. Thompson, and Martin Luther King Jr. Today's contributors include leading luminaries like Katrina vanden Heuvel, Jeet Heer, Joan Walsh, John Nichols, Elie Mystal, Katha Pollitt, Dave Zirin, Rev. Dr. William J. Barber II, and Eric Foner.
Through vivid reporting, rigorous debate, long-form analysis, and hard-hitting investigations, The Nation is a home to journalists who speak truth to power—delivering the fearless, forensic journalism the moment demands, while offering a bold agenda of justice, equity, and progress for all. We offer an antidote to conventional narratives and orthodoxies, and our orientation toward impact is clear. We stand apart by making news as well as reporting it: Our work has led to congressional investigations and legislation, inspired grassroots organizing, and ignited debate.
The Nation's award-winning journalism has long been recognized for excellence by industry leaders, including the Society of Professional Journalists, the National Association of Black Journalists, the Association of Magazine Media, the WEBBY Awards, the Online News Association, and the American Society of Magazine Editors's coveted National Magazine Awards. We've received accolades from mission-driven organizations like Planned Parenthood and GLAAD, and earned niche subject area awards for groundbreaking reporting on issues of criminal justice, social justice, climate change, women's rights, immigration, education, media criticism, cultural commentary and reviews, democracy and voter suppression.
We also bring readers together in community, to convene and discuss the narratives driving the news through events; to empower them to enact change with our Take Action and Climate Update newsletters; and to educate and nurture the next generation of social justice journalists with StudentNation.
For advertising information or to make space reservations across The Nation print and digital media platform including – The Nation Magazine, TheNation.com, The Nation Newsletters, Dedicated Email, Podcasts or Event Sponsorship please contact:
ADVERTISING SALES – [email protected]
For The Nation media kit – click here
To view our advertising policy – Advertising Policy