Republican Senators Are Taking the Class War Way Too Literally
In a wild Senate hearing, union leaders heralded a new age for labor, while one GOP senator actually tried to pick a physical fight.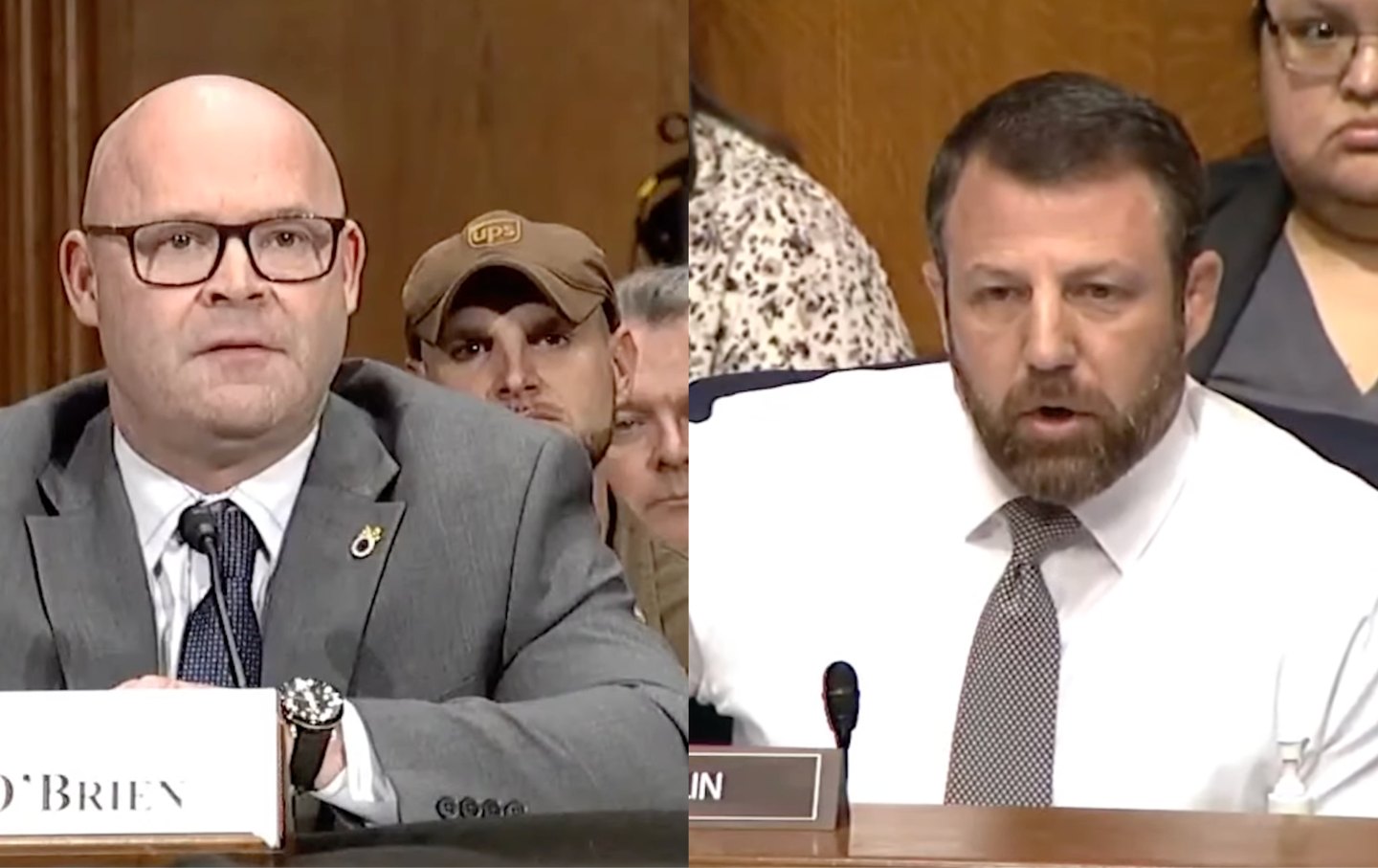 United Auto Workers President Shawn Fain gave members of the US Senate a lesson in the history of American labor relations on Tuesday.
Testifying before a hearing of the Senate Committee on Health, Education, Labor, and Pensions, Fain reflected on how race-to-the-bottom trade agreements, corporate greed, and government policies that tipped the balance against unions had in recent decades created a circumstance where "workers got caught on the losing end of a one-sided class war." But there was a bright side to the story the union leader told.
In recent years, Fain explained, a growing recognition on the part of American workers that they need union representation to address income inequality, in combination with an emboldened union push to organize and strike for better wages and benefits, has "begun to turn the tide in that class war for the American worker."
It was an inspired message that highlighted the remarkable successes of recent strikes by the UAW and other unions and spoke to the enthusiasm of Americans for organized labor at a point when polls show overwhelming support for unions—not just among Democrats and progressive independents but also among conservatives and Republicans. An October poll found that 78 percent of Americans backed the UAW during its strike against the Big Three automakers, which resulted in historic contract gains. Notably, according to that survey by the Navigator Research polling group, 74 percent of Republican voters said they believed workers have a right to collectively bargain and strike for better pay and conditions.
That's a reality HELP Committee chair Bernie Sanders (I-Vt.) wanted to focus on when he invited Fain, International Brotherhood of Teamsters General President Sean O'Brien, and Association of Flight Attendants International President Sara Nelson to address the committee Tuesday morning. But while Sanders was clearly pleased to report on the growing strength of the labor movement—explaining in his opening remarks, "We're not just seeing unionizing efforts in blue-collar jobs, we're seeing it in white-collar jobs and on college campuses"—his Republican colleagues were just as clearly rattled.
Reliant on big donations from anti-union billionaires and corporate interests, congressional Republicans and their allies in the states long ago abandoned the pro-union policies of GOP presidents such as Dwight Eisenhower and have in recent decades used their positions to engage in ever-more-extreme efforts to thwart the ability of workers to organize and collectively bargain. Suddenly, these anti-union Republicans find themselves on the losing end of the class war.
Current Issue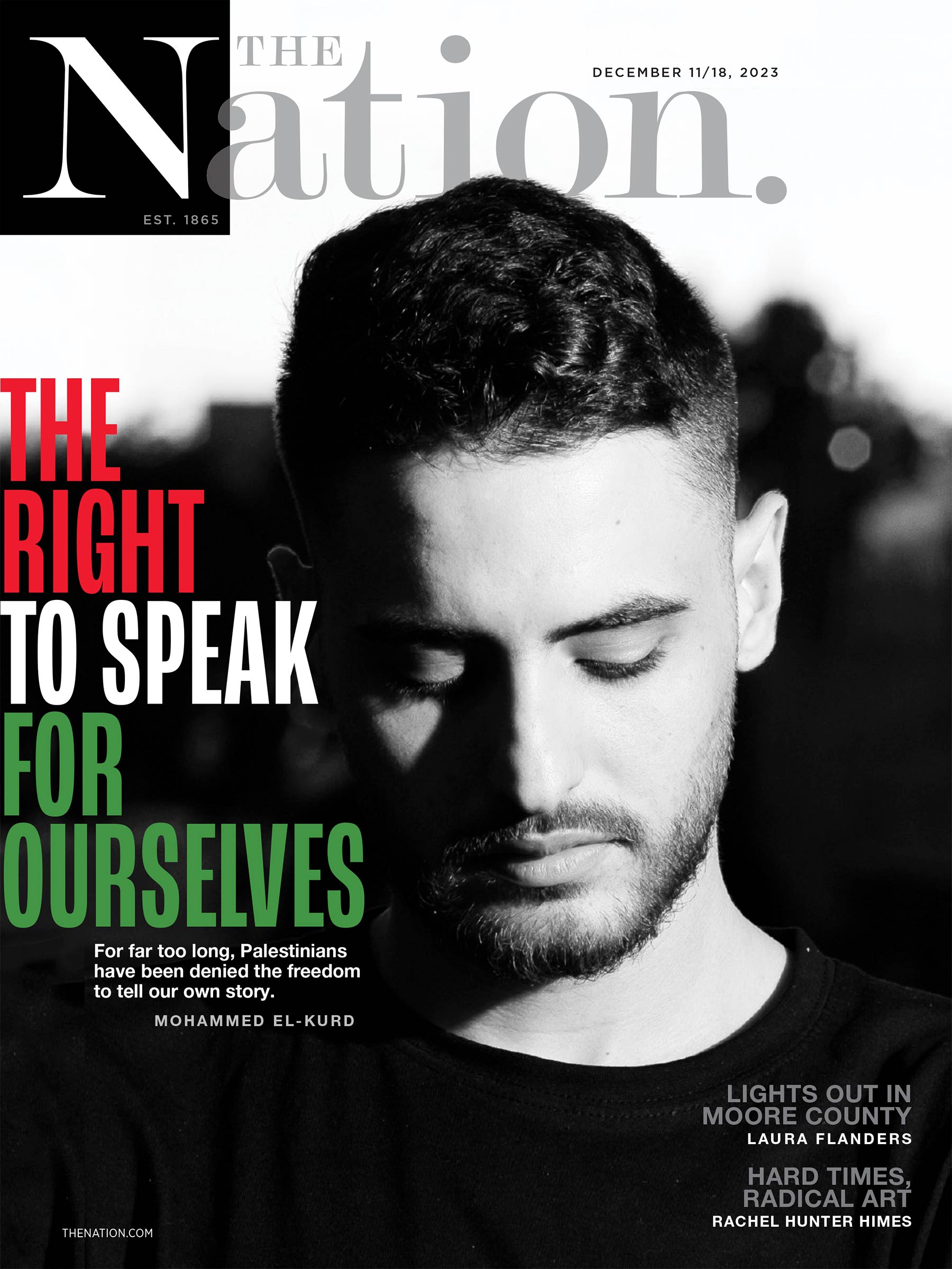 That's a circumstance that has made them fight mad.
Literally.
Oklahoma Republican Senator Markwayne Mullin, a former CEO who has reported personal assets between $31.6 million and $75.6 million, used his time for questioning the witnesses to go after O'Brien.
The Teamsters president had, in his opening statement, described his union's successful negotiations with UPS, and observed, "This summer, we negotiated the largest private sector collective bargaining agreement in North America."
But Mullin wasn't interested in engaging in a discussion about how unions are improving the lives of workers and their families. Instead, the senator greeted O'Brien with a fury rarely seen even in the most contentious corners of Capitol Hill—recalling that, following a previous appearance before the committee, O'Brien had referred to the fiercely anti-union senator as "a greedy CEO who pretends like he's self-made."
Upset that the union leader had previously argued that the millionaire senator, who headed his family's plumbing business before going into politics, should drop the anti-labor "tough-guy act in these Senate hearings," an enraged Mullin growled, "Sir, this is a time, this is a place. You want to run your mouth, we can be two consenting adults, we can finish it here."
The Teamster responded with a dismissive, "That's fine."
"You want to do it now?" Mullin retorted. "Stand your butt up then."
Popular
"swipe left below to view more authors"

Swipe →
A bemused O'Brien, still assuming that he was engaged in a Senate hearing rather than a barroom brawl, replied, "You stand your butt up."
But Mullin was apparently serious.
The 46-year-old senator, who once participated in mixed-martial arts fights, jumped out of his chair and made as if he was ready to leap over the hearing room dais and start sparring with the Teamster.
"Hold it. Hold it. No, no, no, sit down. Sit down!" scolded Sanders. "You're a United States senator, sit down."
The agitated Republican finally returned to his chair but kept shouting epithets at O'Brien, who remained seated throughout the exchange.
Sanders tried to calm things down. "This is a hearing. God knows the American people have enough contempt for Congress, let's not…," he said, before the sputtering senator from Oklahoma announced that he wanted to challenge the union president to a cage match in Oklahoma.
The chairman had had enough. "Excuse me, hold it," said Sanders. "Senator Mullin, I have the mic. If you have questions on any economic issues, anything that was said, go for it. We're not here to talk about physical abuse."
But Mullin kept calling O'Brien "a thug" and trying to provoke the Teamster.
What was missing from Mullin's diatribe was anything akin to a rational argument against unions. The same went for the statements from other Republicans on the committee, who recycled outdated and factually suspect anti-union talking points.
None of the GOP senators had a response to the reality of where American workers are at—a reality spelled out by Sara Nelson when she explained, in prepared remarks that were submitted to the committee: "For decades, the billionaires convinced us to fight one another. And they're trying as hard as they can today. If you watch the news you might believe we're more divided than we've ever been. And it's true that our politics are creating enormous strain on our relationships with one another and with the very idea of America—a country rich with diversity of experience, ideas, and strength from people around the world. But when you walk into a union meeting, you see that we can find common ground. That's what the billionaires are afraid of."
That's what's got Republican politicians like Mullin so agitated. They know they are on the wrong side of history. Even though they will never admit it, they recognize that the emergence of a stronger labor movement, and of a working class that sees through the lies and the bombastic behavior of unhinged Republican senators, spells trouble for their divide-and-conquer politics.
Nothing scares Mullin and his allies more than the truth of Nelson's observation: "When I say 'start in the workplace and the politics will follow,' I mean that workplace solidarity overcomes the politics of division and that money doesn't control our politics when workers organize to take our fair share and claim our fair say in our democracy."