Skip to content
By using this website, you consent to our use of cookies. For more information, visit our Privacy Policy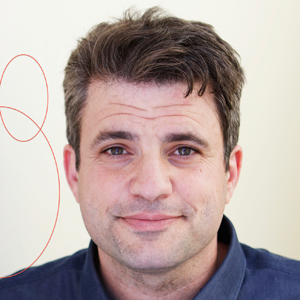 Dave Zirin
Sports Editor
Dave Zirin, The Nation's sports editor, is the author of eight books on the politics of sports, most recently, Brazil's Dance with the Devil: The World Cup, The Olympics, and the Fight for Democracy. Named one of UTNE Reader's "50 Visionaries Who Are Changing Our World," Zirin is a frequent guest on ESPN, MSNBC, and Democracy Now! He also hosts The Nation's Edge of Sports podcast. You can find all his work or contact him through his website EdgeofSports.com. Follow him on twitter @EdgeofSports.
---

October 17, 2018

NBA scribe Michael Lee joins the show to talk about the upcoming NBA season, Magic Johnson, and the 50th anniversary of John Carlos and Tommie Smith's iconic Olympic protest.

---

On the 50th anniversary of his Olympic medal-stand protest, Dr. John Carlos still believes in the power of resistance.

---

A recent poll by the group No Olympics LA demonstrates a clear need for a public vote on the games.

---

The death of teammate Jordan McNair, and the arrogance of boosters protecting the program, has pushed UMD football to the edge.

---

October 9, 2018

Brenda Tracy joins the show to talk sports, sexual assault, and why we must combat rape culture (TW).

---

---

After kneeling with Colin Kaepernick, Eric Reid is finally back with an NFL team and still speaking truth to power.

---

Brian Hess joins the show to talk sports gambling, mobilizing sports fans.

---

My experience around privileged high-school and college athletes leads me directly to the accusations made against Brett Kavanaugh.

---

Author and activist Kevin Powell joins the show to talk racism, feminism, Serena Williams, and hip-hop.

---

As the centennial of Robinson's birth approaches, George Washington University plans to cut a project that, through the study of his life, advances our knowledge of the intersection of sports and politics.
---