Skip to content
By using this website, you consent to our use of cookies. For more information, visit our Privacy Policy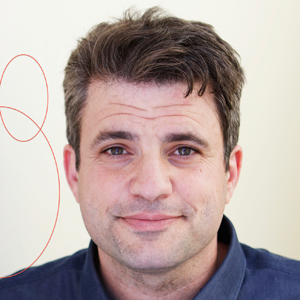 Dave Zirin
Sports Editor
Dave Zirin, The Nation's sports editor, is the author of ten books on the politics of sports, most recently, Jim Brown: Last Man Standing. Named one of UTNE Reader's "50 Visionaries Who Are Changing Our World," Zirin is a frequent guest on ESPN, MSNBC, and Democracy Now! He also hosts The Nation's Edge of Sports podcast. You can find all his work or contact him through his website EdgeofSports.com. Follow him on twitter @EdgeofSports.
---

Yesterday 5:00 am

Ice Cube joins the show to talk anti-Semitism, and the Contract With Black America.

---

We should carefully scrutinize who is making the calls to boycott and the demands being put forward. This is a time for solidarity, not jingoism.

---

July 29, 2020

WNBA star and WNBPA Vice President Layshia Clarendon joins the show to talk about protest and the return of professional sports.

---

While the sports world rushes to cash in on "woke capitalism," Layshia Clarendon and others in the WNBA are reminding us of the meaning of rebellion.

---

---

In his first extended interview since our national uprising against racist violence, Bennett touches on the NFL, the importance of history, and what we can all do to reclaim society from the perils of injustice.

---

But not from the craven right wing that abides it in their own ranks—and not as an excuse for anti-Blackness.

---

July 14, 2020

NBA scribe Michael Lee joins the show to talk about the NBA restart and Stephen Jackson's comments.

---

At a time of global uprisings, the Olympic ban on political dissent is under renewed scrutiny.

---

Author and NFL star Bennett joins the show to discuss the Movement for Black Lives.

---

He has always said he would never change the name of his team, but "never" is coming up mighty fast.
---