Skip to content
By using this website, you consent to our use of cookies. For more information, visit our Privacy Policy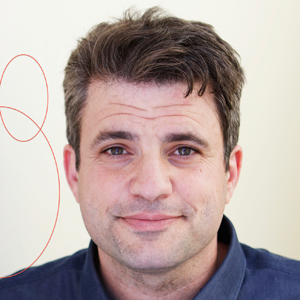 Dave Zirin
Sports Editor
Dave Zirin, The Nation's sports editor, is the author of eight books on the politics of sports, most recently, Brazil's Dance with the Devil: The World Cup, The Olympics, and the Fight for Democracy. Named one of UTNE Reader's "50 Visionaries Who Are Changing Our World," Zirin is a frequent guest on ESPN, MSNBC, and Democracy Now! He also hosts The Nation's Edge of Sports podcast. You can find all his work or contact him through his website EdgeofSports.com. Follow him on twitter @EdgeofSports.
---

The wealthier, more established players are ready for a fight — but the more precarious part of the workforce looks like they'd prefer job security.

---

Like it or not, the "Miracle on Ice" team has long allowed itself to be used by the worst actors in our politics.

---

Trump has pledged to attack the unsheltered in Los Angeles as part of his Olympic efforts.

---

A shadowy, right-wing legal outfit is using sports as a cudgel to smash trans rights.

---

---

Former NBA all-star and champion David West joins the show to talk about the formation of his politics and his support for Bernie Sanders.

---

The Wade-Union family is doing nothing less than modeling for the country how to love your trans child.

---

ESPN's Howard Bryant joins the show to talk about his new book, Full Dissidence: Notes From An Uneven Playing Field.

---

Pete Rose should think again.

---

Kansas City won the big game, but that was a sideshow compared to the political bombast on display.

---

February 4, 2020

Indian Country Today associate editor Vincent Shilling joins the show to talk about the Kansas City Chiefs and the mascotization of indigenous culture.
---