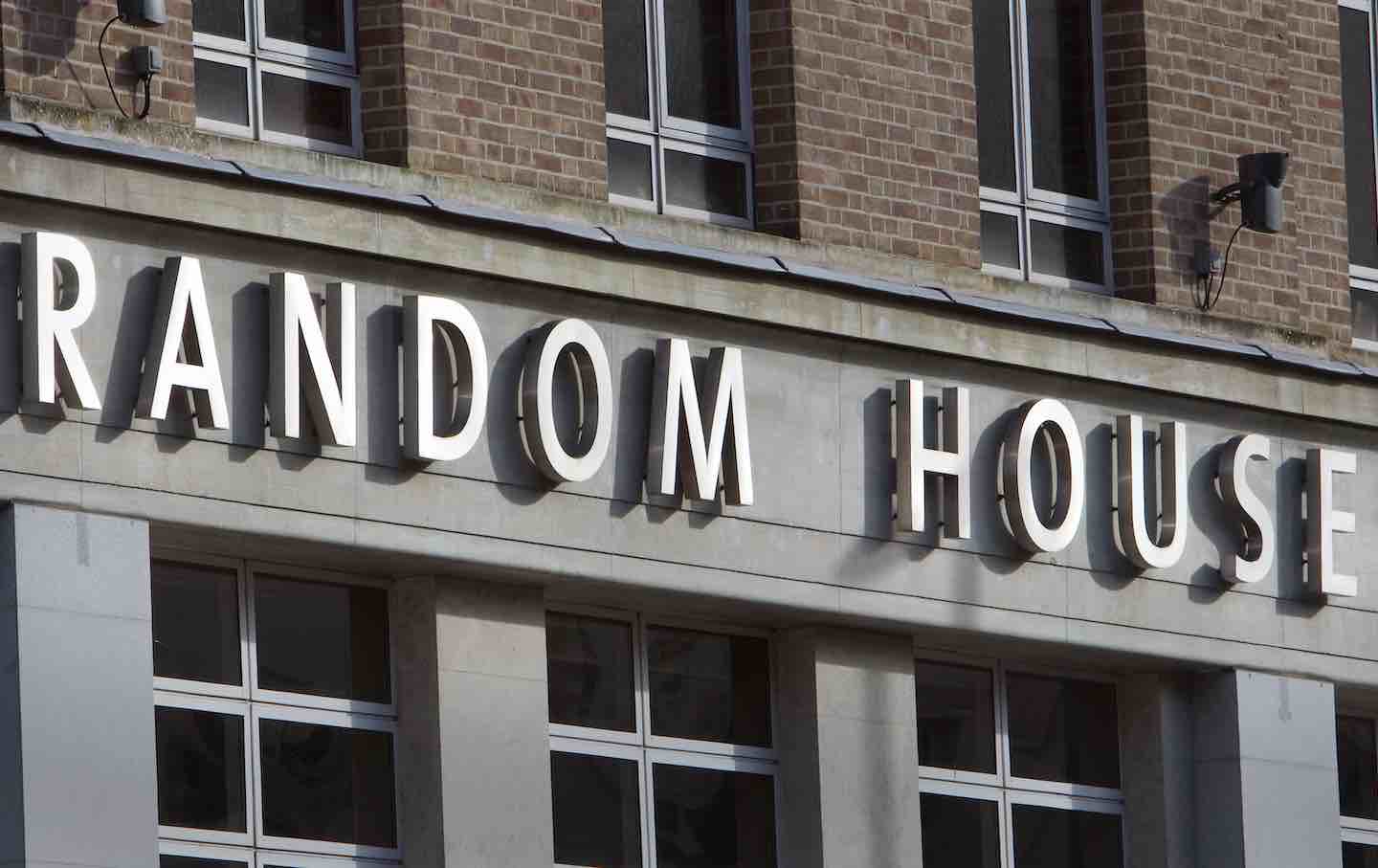 In January 1971, Publishers Weekly asked its readers—for the first time, but certainly not the last—a provocative question: "Publishing: A Racist Club?" Bradford Chambers, the director of the Council on Interracial Books for Children, wrote the piece in response to two high-profile awards controversies. Four years prior, in 1967, William Styron's Confessions of Nat Turner won the Pulitzer Prize, despite staunch criticism from many Black writers. Three years later, William H. Armstrong's Sounder, a young adult novel about a boy, his dog, his imprisoned father, and their sharecropping family, won the Newbery Medal, even though it was, like Confessions, written by a white man and roundly criticized for perpetuating offensive caricatures of Black life. As Chambers wrote in Publishers Weekly, "If we give our highest awards to books that try to delineate the minority experience yet, upon further re-examination, turn out to be inherently racist, what does this say about the publishing industry?" This question would be asked countless times over the next 50 years.
Chambers details the creation of the Office of Minority Manpower in 1969—by his estimation, the first "industry-wide effort to recruit minority talent." Among the initiatives that the group pursued, but ultimately abandoned due to a lack of funds and interest, was a coordinated financial investment in Black-owned bookstores, the creation of new imprints to produce books by and about people of color, and high-profile editorial hires to staff them. Chambers asked, "Do these steps add up to a commitment, to a sincere desire to change the structure of publishing? Or are they tokenism only?" By 1971, the Office of Minority Manpower had already fizzled, receiving no support from the publishing executives who once championed its creation, leading Chambers to conclude that the "industry has acted mainly to counter publicity adverse to its image."
With only a few small changes—a name here, a euphemism there—the article could have been one of many that ran in the last few years, examining the publishing industry's response to George Floyd's murder and the national uprisings it triggered. The pattern was recognizable: a recommitment to DEI (diversity, equity, and inclusion); committees formed and promises made; staff hired, "books about race" acquired. The initial enthusiastic commitment was followed up by a lack of support, amounting to no lasting structural change.
Yet, recently, instead of simply forming a task force or two to appease detractors, publishers have opted not to counter the negative publicity or bad image; instead, they have published books about their misdeeds, recasting the industry not as beleaguered protagonist but as racist antihero: The Other Black Girl, by Zakiya Delila Harris, and Luster, by Raven Leilani, are two prominent examples. The latest entrant into this genre of institutional critique, Yellowface by R.F. Kuang, offers a scathing portrayal, satirizing the publishing industry's fetishization of racial identity and skewering its so-called commitment to diversity.
The book's narrator, June Hayward, is an insecure and unsuccessful novelist who published a flop of a debut and is struggling with writer's block. Athena, her friend, is everything June is not: an MFA from "the one writer's workshop everyone has heard of," a successful first-time novelist published by a Big Five imprint, feted and celebrated. After Athena dies in a freak accident, June steals her manuscript and passes it off as her own. June is white; Athena was Chinese American and wrote a sweeping historical epic about the experience of the Chinese Labor Corps in World War I. June cynically cultivates her "ethnic ambiguity" and publishes to great acclaim—and, later, significant backlash when her theft is discovered. Her attempts to explain and justify herself only make matters worse; she is subject to not one, not two, but multiple cancellations.
As a satire, Yellowface is fine. It makes its point, if rather didactically. June is less an "unreliable" narrator than she is a very confused and defensive one, eager to explain herself and justify her (maybe-probably-racist-but-not-on-purpose) actions. The situations that Kuang dramatizes have all been too well-documented to be particularly shocking. Seen in this light, Yellowface might be better seen as a ghost story—an allegory for an industry haunted by its misdeeds.
In the gothic tradition, the ghost story is a sort of morality tale, populated by characters who double as walking metaphors and set in a foreboding landscape that reflects internal, psychological, or social problems. The ghost is a physical embodiment of an unresolved past, like the imposing, crumbling architecture after which the literary movement was named. Though Kuang swaps the castle for the publishing house and the misty moors for Twitter, Yellowface is no less moralistic in its exploration of the problem of racism in publishing, its characters no less cardboard. Yet even a searing critique of publishing can't avoid being caught up in—and even benefiting from—the system it sets out to skewer. More publicity, however negative, won't fix what is ailing the industry.
Kuang's meticulous world-building, honed over a career as a writer of fantasy novels, is put to good use in Yellowface, rendering a publishing industry full of opaque politics and elaborate customs. It is filled with jargon that quickly divides the insiders from the outsiders: ARCs and WIPs, Kirkus and Goodreads, Book Riot and LARB. In this way, Yellowface pays respect to the industry that produced it, enfolding its primary audience—book people—into the narrative. Its juicy story of online cancellation aside, the novel may strike outsiders as self-involved, its sense of the industry's significance overinflated and, frankly, kind of silly. But novels for and by book people can rely on enthusiastic support from publishers (book people), interest from the critical community (book people), and a base of avid readers (also, book people). The novel's self-involvement is its chief selling point.
Yet, unlike the bookish novels that have arisen in other commercial genres—Emily Henry's romances, for example—Yellowface does not entertain a rosy vision of publishing. Rather, Kuang presents an industry not entirely different from the one that Chambers described in 1971. As soon as June submits the manuscript that she stole from Athena as her own, she encounters an industry with whiteness at its very center. The entire editorial staff of her fictional publisher, Eden Press, is white, save for one lowly assistant who is quickly sidelined when she suggests hiring a sensitivity reader for the novel. This is hardly satire; according to the most recent Diversity Baseline Survey, conducted in 2019 by Lee & Low, an independent publisher of multicultural children's literature, 76 percent of industry professionals self-identify as white, 85 percent in editorial. Instead of hiring and mentoring more people of color, publishers call on (freelance, precarious, expendable) readers from minority communities to do due diligence, ensuring their white writers aren't being overtly racist but rather "sensitive" in their fictional renderings of people of color.
June rejects the very idea of a sensitivity read as preposterous, claiming that she has done her own careful research. The rest of the Eden editorial team isn't terribly concerned; they presume the novel's reading audience will also be white. Again, this is not exactly satire, but a well-documented phenomenon: Researchers in the UK have found this to be a common assumption among editors. And so white editors edit the manuscript with these white readers in mind. June is told that the "original draft is unbearably sanctimonious" and that it may alienate her target audience: book clubs. June "soften[s] the language," making her white characters less "cartoonishly racist," more open-minded toward the Chinese laborers; at least one Chinese character is rewritten as a white ally. And the editors also prevail on her to change the ending. Instead of reflecting on anti-Asian racism, the book, titled The Last Front, now ends on a hopeful note. The result: "a universally relatable story, a story that anyone can see themselves in." But not any anyone, of course. June knows that the book club audience, that most sought-after commercial reading bloc, is composed of "largely Republican white women."