Texas Is "Hell-Bent" on Preventing Pregnant Patients From Getting Life-Saving Abortion Care
Hours after a Texas judge ruled in favor of expanding abortion access to patients facing life-threatening complications, the state appealed the decision, blocking it from taking effect.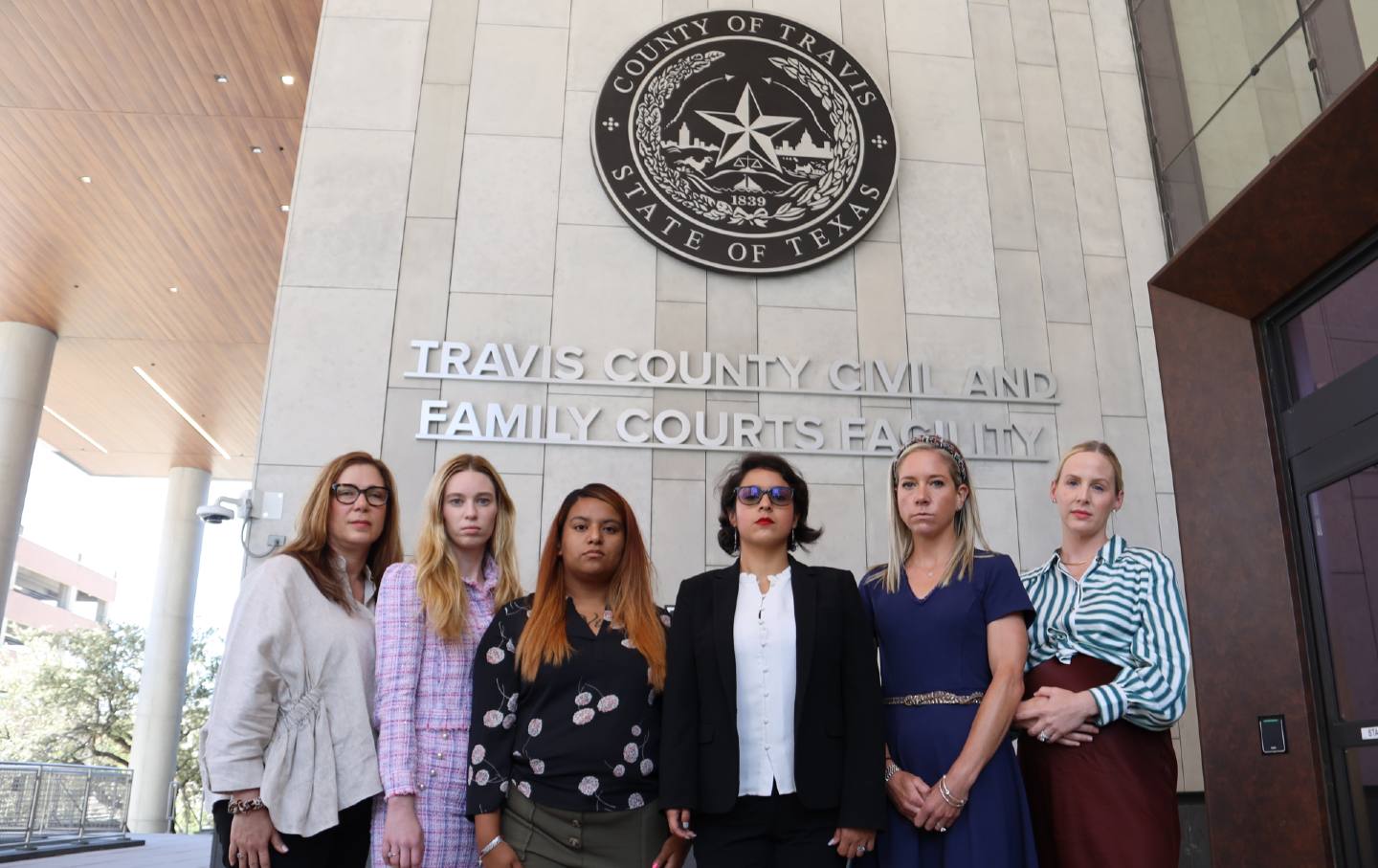 On August 4, Travis County District Judge Jessica Mangrum delivered a ruling that would allow Texans facing complicated and dangerous pregnancies to access life-saving abortion care. The decision followed an emotional and intense two-day trial in her Austin courtroom where women tearfully recounted their harrowing personal stories. One woman nearly died of sepsis in the ICU, while another was forced to watch her baby, who was born without a skull, slowly die in her arms. She began vomiting on the witness stand, triggered by the trauma of her devastating ordeal. Deprecated: Non-static method Athletics\TheNation\ACFBlocks::parse_popular_posts() should not be called statically in /code/wp-content/themes/thenation-2023/inc/single_article_functions.php on line 566
Popular
"swipe left below to view more authors"Swipe →
Led by attorneys with the Center for Reproductive Rights, 13 women who were denied abortion care despite life-threatening pregnancy complications—and two ob-gyns—sued the state of Texas in March in order to gain much-needed clarity on vague medical emergency exceptions in the state's abortion law. The law's carve-out, defined as the "risk of death or a substantial impairment of a major bodily function," coupled with punitive consequences for violating the law, has sowed confusion and fear among doctors, who are delaying or altogether denying abortion care, even when patients face dire physical conditions, resulting in "catastrophic harm," according to the lawsuit. In addition to the financial and logistical burdens to access care out-of-state, patients in high-risk situations are often advised not to travel, as it can exacerbate their already precarious health. Since Texas passed its novel near-total abortion ban in 2021, a stream of horrific stories of patients experiencing hemorrhaging, sepsis, and organ failure have come to light, only proliferating after the state enacted a total ban last year. Neither law carries exceptions for cases of rape, incest, or severe fetal abnormality, forcing some to carry nonviable pregnancies despite the risk.
But after months of re-traumatizing themselves in the public, press, and eventually the courtroom, the women finally secured a resounding victory, a rarity in the Texas abortion legal wars. However, the victory was painfully short-lived: Mere hours later, the state appealed the ruling to the Texas Supreme Court, immediately blocking the injunction until the higher court decides what to do.
The Texas Supreme Court—a nine-seat bench filled by all Republican justices—could hear oral arguments as early as this fall. In the meantime, pregnant patients in Texas who face serious complications will continue to suffer fates similar to the women in the lawsuit.
"It's absolutely appalling that the state would appeal this ruling—a ruling meant to save women's lives," Molly Duane, senior staff attorney at CRR tells The Nation. "It's never been clearer that the term 'pro-life' is a complete misnomer. What our plaintiffs went through was pure torture, and the state is hell-bent on making sure that kind of suffering continues."
In its appeal, the state claimed that Judge Mangrum is an "activist judge" who is attempting to "override Texas abortion laws." But the judge's ruling did not in fact halt the Texas abortion law overall—it only sought to ensure the safety of those with complicated pregnancies. In her ruling, Judge Mangrum agreed that abortion care is being denied to patients whose lives are in jeopardy because of the "widespread uncertainty" of the law's nebulous emergency exception. She offered protection to medical providers, writing that the attorney general cannot prosecute doctors who use "good faith judgment," to terminate a complicated pregnancy. She also provided a specific list of medical conditions emergency care should fall under, including, at a minimum, a pregnancy that poses a risk of infection; continuing a pregnancy that would be unsafe for the pregnant person; a condition that requires regular, invasive treatment; and situations in which the fetus will not survive after birth. The latter exception would have applied to Elizabeth Weller.
Current Issue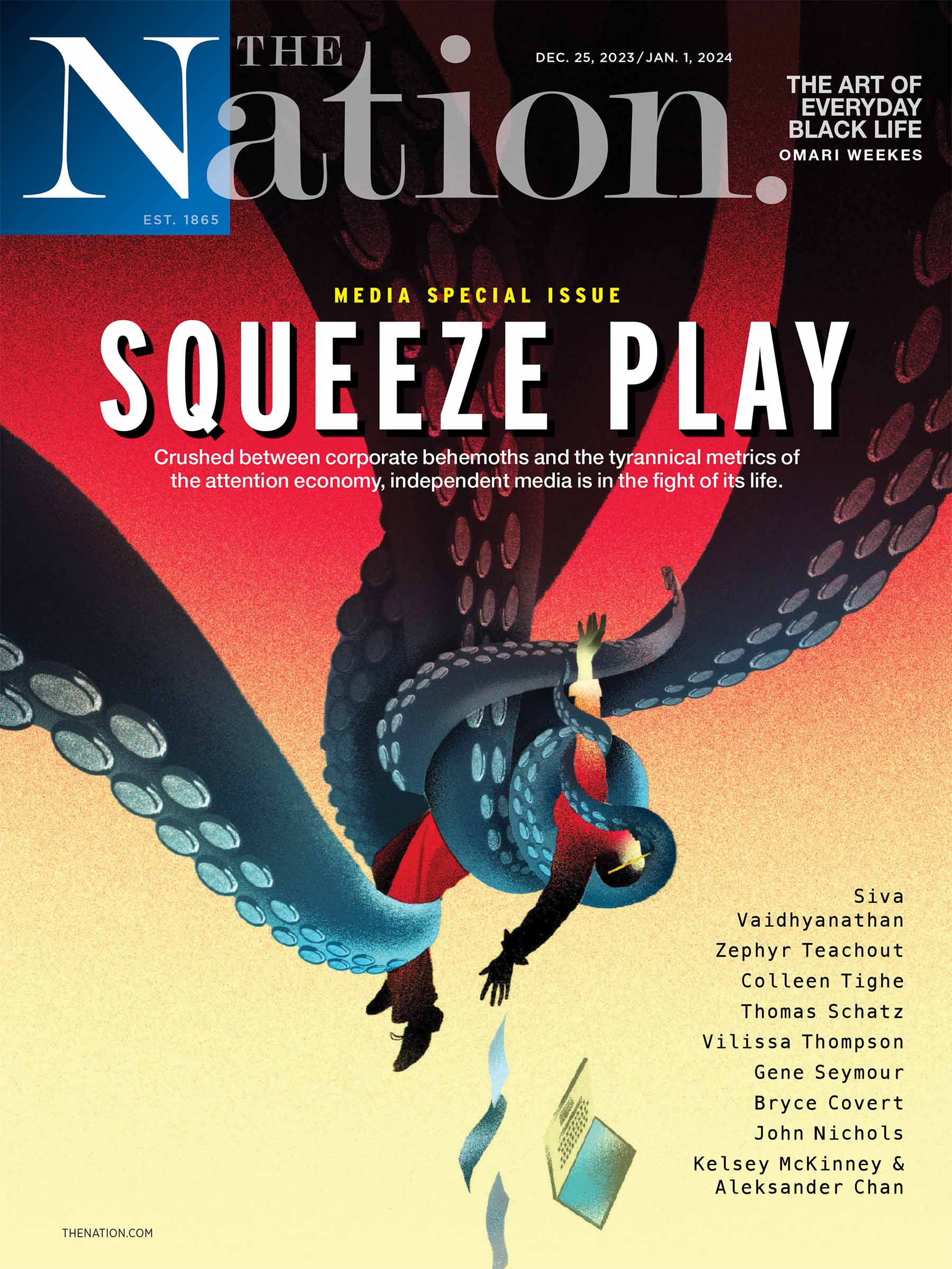 The 27-year-old Houston-area resident and her husband were overjoyed to welcome a child early last year; they began decorating their nursery and planning a pregnancy announcement with excitement. However, at 19 weeks, Weller's water broke. In a state of "shock and terror," Weller rushed to the emergency room, where doctors told her that her cervix was still closed, but she had lost a lot of amniotic fluid. She soon learned her baby had zero chance of survival and that if she did not terminate the pregnancy, she could get an infection that could result in the loss of her uterus, or even her life.
Even though Weller was passing large blood clots and facing possible death, the hospital said she still wasn't "sick enough" to qualify for an abortion under the state's law, tying the hands of her ob-gyn. To the hospital, because she had begun taking antibiotics, which could stave off infection, she was in a "legal gray area." She could either discontinue taking the medication and get sicker, or go home and monitor her health. She chose to return home, where her physical, mental, and emotional health deteriorated over the course of three days. She began vomiting profusely, felt severe abdominal pain, and incessantly leaked amniotic fluid. Traveling out of state for abortion care could place her at greater risk, as she could bleed out and die en route, her ob-gyn cautioned.
Weller's health grew worse, and after signs of yellow and foul-smelling discharge, she readmitted herself to the hospital, where she was diagnosed with chorioamnionitis, a bacterial infection of the placenta. A medical board reviewed her case and finally approved her pregnancy termination.
Weller felt like the state of Texas "wanted her to suffer," according to court documents Because she had failed to carry a desired pregnancy to term, "she deserved to be slowly tortured"—a "cruel and unusual reminder by the state that she was inadequate," and therefore warranted this punishment. Weller was "emotionally traumatized, depressed," and "outraged." While she and her husband had plans to expand their family, they are now struggling with the idea of having more children after the trauma she experienced.
The landmark Texas case marks the first time people denied abortions have sued a state since Roe v. Wade was overturned last year. The outcome could have implications across the United States, as it could serve as a model for any of the other 14 states that have completely barred care. Tucked away in the 133-page lawsuit, attorneys include parallel stories of anguish and pregnancy trauma from roughly two dozen women in 11 other states, including Kentucky, Louisiana, Missouri, Ohio, Oklahoma, Alabama, Arizona, and Florida, highlighting the need for clarity.
"We are hearing from women across the country who have been denied abortions in dire situations," Kelly Krause with CRR tells The Nation. "We know this is a problem in every state where abortion is banned, so people should expect to see similar lawsuits in other states."
Recent research backs up that need: In a May study of 50 health care providers (kept anonymous as hospitals have forbidden their staff from speaking to the public amid growing media attention) in states with abortion restrictions, researchers found that post-Dobbs laws and their interpretations "altered the standard of care" in ways that contributed to "delays and worsened health outcomes" for those with bleeding complications, ectopic pregnancies, and early miscarriages. In several cases, patients experienced "preventable complications," such as severe infection because clinicians reported their "hands were tied," making it impossible for them to provide treatment sooner, according to a study by the Texas Policy Evaluation Project at the University of Texas at Austin and Advancing New Standards in Reproductive Health at the University of California, San Francisco. Providers detail the chaos and frustration of seeing patients in unnecessary pain and suffering. One doctor tells of a patient from a banned state whose water broke early due to a condition called premature rupture of the membranes but was sent home and could not get out of state for care for another five days; she noticed blood and an umbilical cord hanging from her vagina by the time she finally arrived in the other state after a four-hour car ride, and "hurried" to the hospital.
Popular
"swipe left below to view more authors"Swipe →
"Physicians have been telling us that they feel like worse doctors because of these laws," Kari White, report coauthor and associate professor at UT-Austin, tells The Nation. "Providers should be able to discuss standard treatment options—including abortion—with their patients and support them in making an informed decision about their health, free from fear of legal consequences."
Abortion bans prohibiting providers' abilities to offer evidence-based pregnancy care are having the "greatest impact" on patients in states like Texas that already have some of the poorest indicators of maternal health, noted White.
Without a legal ruling to safeguard doctors—and ultimately vulnerable patients—reproductive health researchers like White anticipate a bleak future for the ongoing crisis.
"We can expect to see that more patients will be forced to wait until they are deemed 'sick enough' to get care," White said.