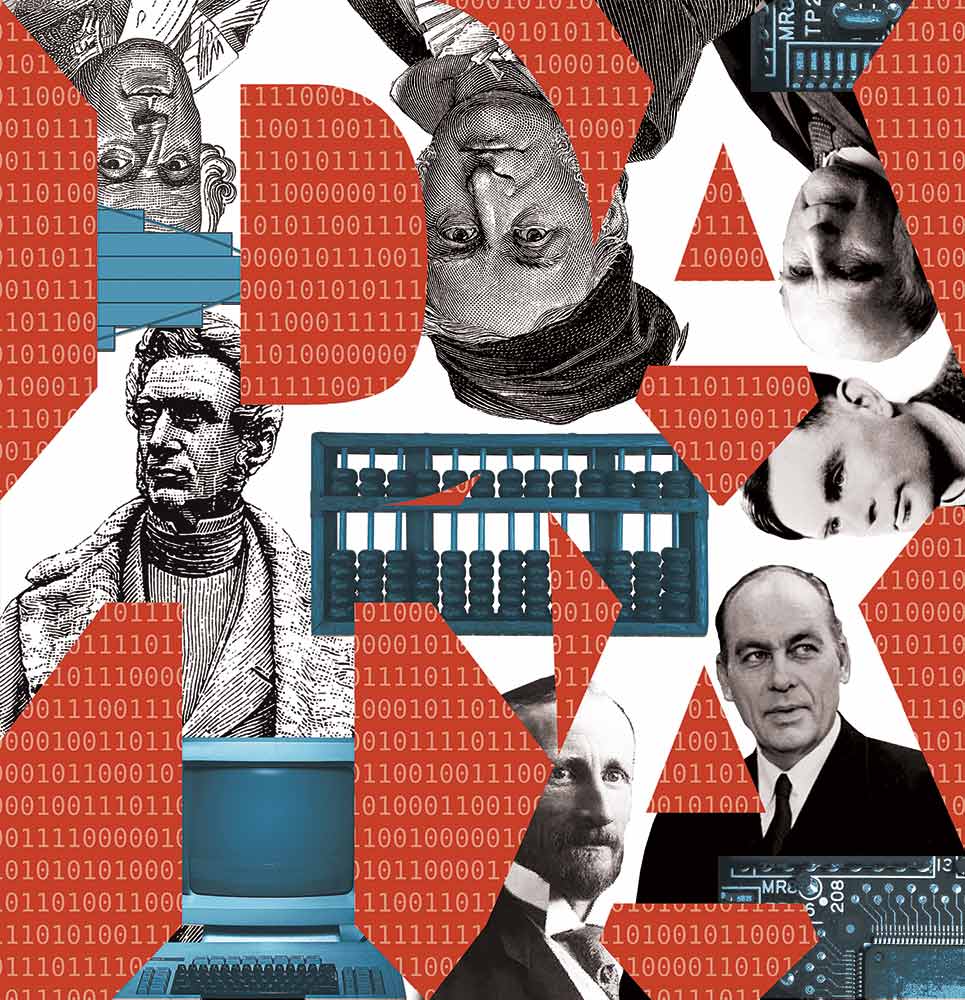 Some words are more important than others, Raymond Williams once observed; they carry more of our common life, and therefore their meanings are denser and more complex. But a paradox ensues: The words we find most indispensable are also the ones we find hardest to define.
"Data" today is one of those words. You could go to the dictionary, but that wouldn't get you very far. To say that data is information, typically in digital form, says nothing about the strength or the strangeness of the psychic investments summoned by those four letters. We talk about data the way the 19th-century bourgeois often talked about culture: There is an airplane hangar's worth of symbolic meanings evoked every time we utter the term.
When we talk about data, we tend to be talking about optimization as well. Optimization is what data promises. By representing reality with numbers and then using statistical techniques to analyze them, we can make reality more efficient and thus profitable. Relationships are revealed that have an explanatory power: for example, which people are most likely to click on a particular ad, or which financial asset is most likely to increase in value. This capability is sometimes discussed as "artificial intelligence," but more prosaically it's inference, albeit on an industrial scale.
Making inferences from data is an important feature of capitalism. It helps predict the future behavior of consumers, borrowers, and workers in potentially lucrative ways. For this reason, data is now being generated about every aspect of human life in every part of the world. This wasn't always the case, but it's hard to say exactly when it started. You might think the answer would be straightforward, given that computers clearly date from a certain decade (the 1940s). But their invention and use wouldn't have been possible without a long prehistory of analog computation.
Chris Wiggins and Matthew L. Jones's new book, How Data Happened: A History From the Age of Reason to the Age of Algorithms, chronicles how human beings became data. Starting with the birth of modern statistics in the 19th century and concluding with the statistics-based AI systems of the present day, the authors—an assistant professor of applied mathematics at Columbia University and a professor of history at Princeton, respectively—aim "to provide a framework for understanding the persistent role of data in rearranging power." Data-driven processes, they argue, are responsible for innumerable injustices, from reinforcing racist policing to facilitating the routine humiliation of welfare beneficiaries. To undo the damage done by these processes requires "concentrated political action," and such action in turn requires "a clear understanding of how contingent—how not set in stone—our current state of affairs is." Much like those historians who try to figure out how and when capitalism started in the hopes of helping bring it to an end, Wiggins and Jones hope to historicize our datafied social order in order to hasten its replacement with a more humane alternative, one in which data is used in defense of people's dignity.
How Data Happened begins in the early 19th century with the Belgian astronomer Adolphe Quetelet. One could begin earlier, of course: For millennia, human beings have collected information about the world and encoded it into art and artifacts. But what interests Wiggins and Jones is a specific intellectual tradition that underlies today's algorithmic systems—a tradition that Quetelet helped found. Living at a time of rapid progress in celestial mechanics, the Belgian had begun to use new statistical techniques developed by the French mathematician and astronomer Pierre-Simon Laplace and the German mathematician and physicist Carl Friedrich Gauss to study the position of stars. Soon Quetelet proposed enlisting these techniques in the study of society and social behavior as well. Through an analysis of numbers about such things as height, death, and crime, he argued, the hidden order of human life would be revealed.
Fortunately for Quetelet, the burgeoning imperial states of Europe had begun collecting information about their population and resources in order to expand tax collection. Wars were expensive, and data could help find ways to pay for it. Quetelet wrangled some of this information from officials he knew in Belgium, the Netherlands, and elsewhere in Europe, as well as from fellow statisticians who were compiling their own collections. Creating averages out of the information, he then developed general theories about humanity, treating these averages "as if they were real quantities out there," Wiggins and Jones write. Quetelet's averages were not merely descriptive but prescriptive; the average man also became the ideal one. "If the central region of the bell curve was normal," the authors continue, "its peripheries were evidently the realm of the pathological."
So long as we remember that such measures are abstractions, they can be useful. But as Wiggins and Jones point out, the Queteletian fantasy that the map is the territory has proved remarkably persistent throughout the history of data. For example, crime rates are a set of numbers about the recorded incidence of activities considered worthy of policing. Yet a number of assumptions have already worked their way into the data at the moment of its making: what gets recorded, who does the policing and who gets policed, and, perhaps most important, what is considered a crime. Even in the aggregate, these numbers do not represent reality in its fullness, but they nonetheless take on a life of their own. By shaping politicians' perceptions of a city or neighborhood or group of people, and by training the algorithmic policing software that predicts who will commit a crime and where crimes will be committed, they create new realities on the ground: Particular neighborhoods are saturated with cops, and particular groups are turned into targets of policing. More and more criminals are the result.