Biden's Primary Challenges Are Much More Serious Than DC Insiders Think
There's an ongoing debate about when Biden backers should panic. But with new opponents and new issues, it's time to start paying attention to the nomination contest.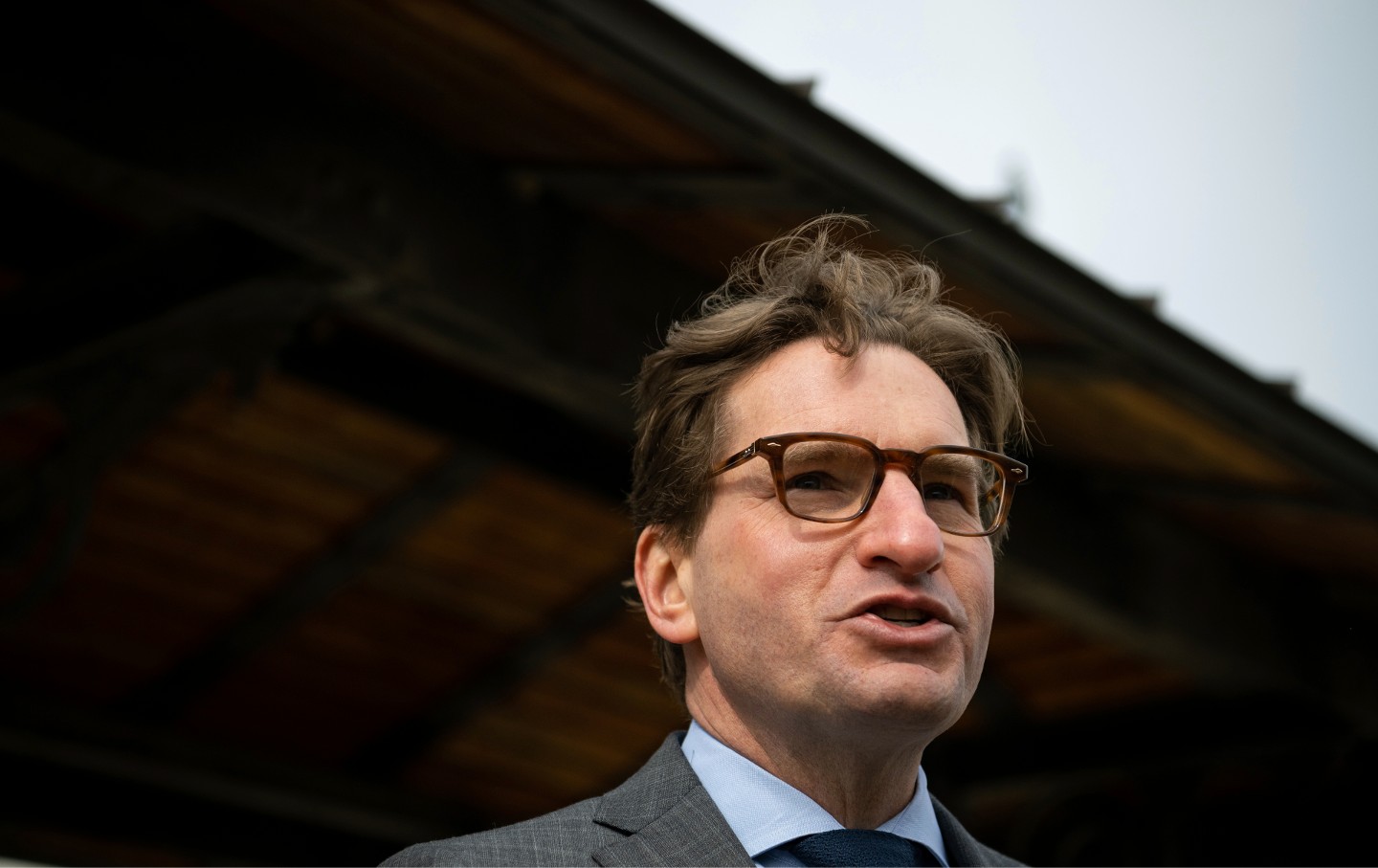 The last time a sitting Democratic president faced a primary challenge from a sitting Democratic member of Congress was 43 years ago. It didn't end well. Jimmy Carter beat Ted Kennedy for the nomination—but only after losing a dozen primary contests, including those of New York and California. That fall, Carter lost the presidency to Republican Ronald Reagan,
The last time a sitting Democratic president faced a primary challenge from a prominent figure who raised pointed objections to that president's foreign policy from an anti-war perspective was 55 years ago. That also didn't end well. Lyndon Johnson was so embarrassed by a weak showing against Eugene McCarthy in the 1968 New Hampshire presidential primary, and so shaken by the entry of Robert F. Kennedy into the Democratic race, that he dropped his reelection bid. Johnson's late exit left the party in chaos as it stumbled toward November defeat at the hands of a Republican nominee whom Americans had previously rejected: Richard Nixon.
The political process is constantly evolving and the past is best understood as consultive rather than predictive—let alone definitional.
But Joe Biden, an aging president buffeted by multiple crises and suffering from dismal poll numbers even in his own party, now faces a primary challenge from a Democratic member of Congress and from a best-selling author who has focused her critique on his foreign policy.
It is true that US Representative Dean Phillips, the 54-year-old Minnesota Democrat who on Friday formally launched what he admitted was a "last-minute campaign" against Biden, seems to be running primarily on none-too-subtle arguments that the incumbent is too old and too vulnerable to be handed the 2024 nomination. But Phillips is wealthy, he's hired some skilled strategists and he's wisely decided to gamble on the New Hampshire primary to test his appeal to "the exhausted majority" in a state where Biden's name won't be on the Democratic ballot.
Phillips, a centrist who shares many of the president's views, is not running as an aggressive critic of Biden. The challenger actually praised the president in his campaign announcement on Friday. He simply says, "I think it's time for the new generation to rise." And Phillips warns that, if a next-generation candidate isn't nominated by Democrats, the party will be stuck with an incumbent whose weaknesses create "an unacceptable risk of Trump being back in the White House."
Current Issue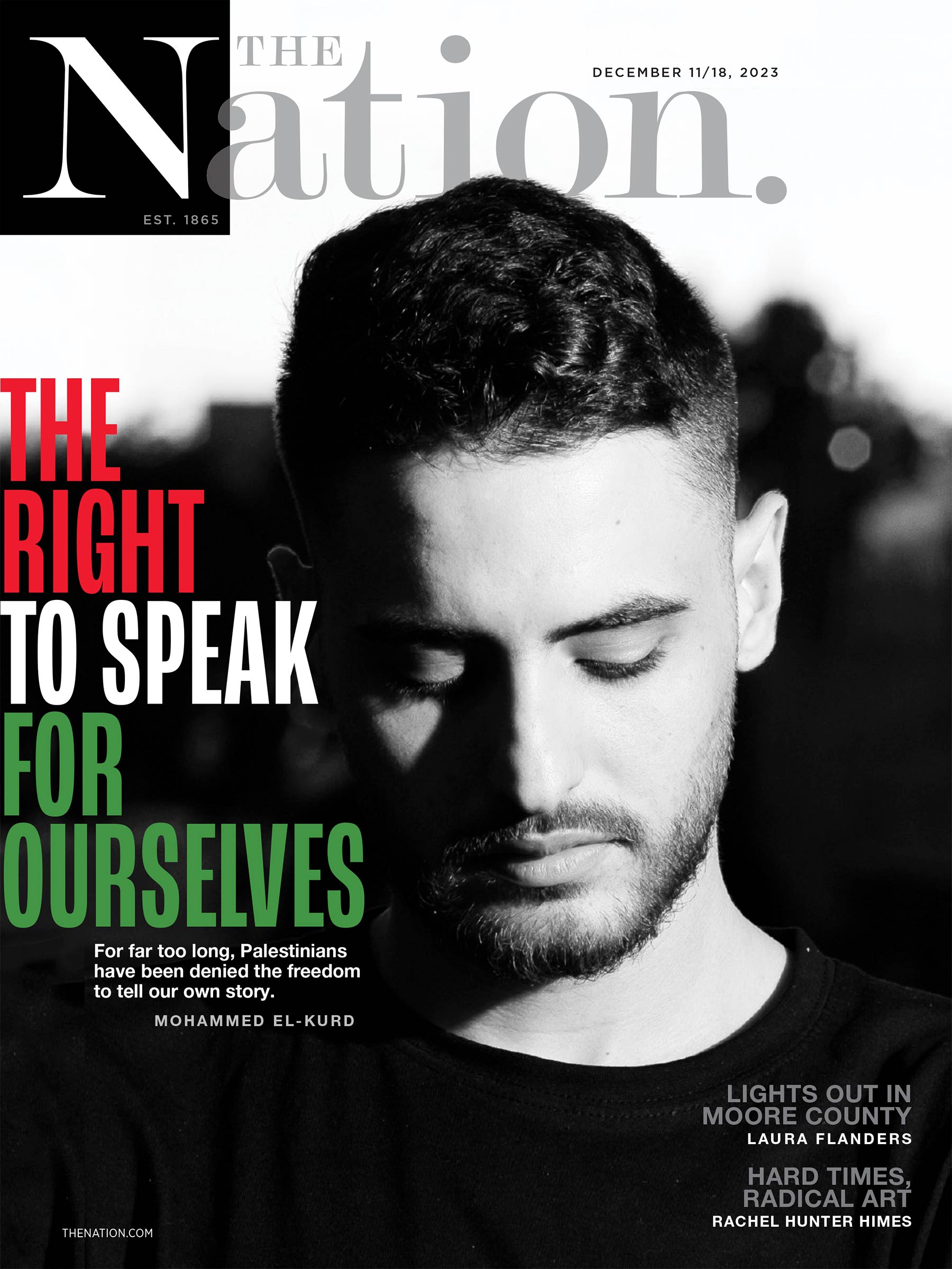 Even if Phillips's strategy of praising the guy he's running against is unconventional, he's tapping into real fears about Biden; polls consistently show that clear majorities of Democrats, along with even larger majorities of independents who might vote Democratic, are concerned that Biden is, in fact, too old to seek a second term. So, like him or not, like his message or not, Phillips has the potential to gain at least some measure of traction in New Hampshire and, perhaps, other states.
Of course, Phillips is running uphill. So is author Marianne Williamson, the 2020 Democratic contender who is mounting a 2024 campaign that challenges Biden from the left on domestic and foreign policy issues. Since launching her second bid in March, Williamson has struggled to get serious attention. But the divisions that have emerged within the Democratic Party over Biden's approach to Israel and Palestine in particular, and foreign policy in general, have given Williamson an opening to position her candidacy as an anti-war alternative to the incumbent.
That could, at the very least, garner a significant protest vote from Democrats and independents who are under the age of 35—a group that, polling shows, is highly supportive of a cease-fire in the fighting between Israel and Hamas, and that, according to a recent Quinnipiac survey, opposes new military aid to Israel by a 51-39 margin. That suggests there's a space for Williamson's message, which she delivers as a Jewish-American who expresses horror over both the October 7 Hamas attack on Israel and Israel's bombing of Palestinian civilians in Gaza. "The situation in the Middle East, if uncontrolled, could lead to World War III," warns Williamson. "The bombing must end. We need a cease-fire. And President Biden's commitment to Israel should not include more and more commitment to brute force, more and more commitment to military action, more and more commitment to such as sending ships—like that's going to protect our national interest, or even theirs."
Democratic strategists and pundits will, undoubtedly, continue to dismiss Phillips and Williamson—along with another known contender, Young Turks host Cenk Uygur, an outspoken progressive media figure who has announced that he is running, despite the fact that, because he was not born in the United States, he faces obstacles to meeting qualification requirements to appear on primary ballots.
The pundits could turn out to be right. But that's not guaranteed –as their track records of miscalls on everything from Trump's 2016 candidacy to the prospects for a Republican red "tsunami" in 2022 well illustrate. These are incredibly turbulent times, Biden's numbers are weak and unstable even within his own party, and, according to MSNBC host Joe Scarborough's assessment of private conversations with Democrats, that "when it comes to Joe Biden, people say, "Man, he's too old to run."
We're at a point where, amid all the cheerful talk about "Bidenomics" and all the thoughtful reflections on the commander in chief's "experience" on the world stage, circumstances could quickly turn against the president. That should be a cause for angst—call it "concern," call it "panic"—among Democrats who choose to be honest with themselves.
Popular
"swipe left below to view more authors"

Swipe →
That goes for Democrats who want Biden to take the steps that are necessary to secure the nomination and win reelection, and for Democrats who, like those involved with the Roots Action–-sponsored "Step Aside Joe" campaign, who declare: "In view of the ominous new Harvard CAPS-Harris poll showing Biden 6 points behind Trump, and in view of the president's tone-deaf handling of the increasingly deadly Middle East crisis, the Step Aside Joe campaign renews its call for Biden to move aside to make way for new Democratic leadership and an open presidential primary process. The horrifying prospect of a Trumpian return to power urgently calls out for a stronger Democratic ticket."
There's little reason to believe at this point that Biden will step aside. But there is reason to believe that he could experience rough going during the primaries—even though the Democratic National Committee has gone out of its way to make things easy for him. For instance, while the New Hampshire primary has been marginalized by the DNC, New Hampshire officials are going ahead with a first-in-the-nation vote early next year. Biden announced this week that he won't put his name on the ballot in the Granite State, but other Democrats will.
Williamson has been active on the ground in New Hampshire for months. She's got a headquarters and a cadre of backers. There's not a lot of good polling from that state, especially since Robert F. Kennedy Jr. stopped campaigning there as a Democrat and announced that he would bid for the presidency as an independent. But surveys from when Kennedy was still in the running suggested that up to 30 percent of potential Democratic primary voters refused to indicate that they would vote for Biden. The latest national polling —which does not yet feature Phillips—gives Williamson 11 percent support, not far from the 15 percent threshold that she needs to exceed in order to start picking up delegates to next year's Democratic National Convention. If she continues to frame her candidacy around the cease-fire appeal, those numbers could rise— especially in more liberal states with large blocks of young voters, including New Hampshire, with its many colleges—and she could shake things up.
The same goes for Phillips, who is making a major play in New Hampshire – which launched with a multi-city bus tour by the candidate and a sophisticated television advertising push that is designed to position the challenger as a "safe" alternative to the incumbent.
Biden, whose campaign is well-funded and widely endorsed by top Democrats, remains by far the likeliest bet to win the Democratic nomination. It would be silly to suggest otherwise. But Biden backers who imagine that the president can neglect the Democratic race and simply look to November of 2024—with moves like the decision to keep his name off the New Hampshire ballot—are doing their candidate no favors.