"The Government Encourages the Settlers to Attack and Gives Them Permission to Kill Us"
There's been an epidemic of violence across the West Bank since October 7, as Palestinians have been increasingly targeted by Israeli settlers.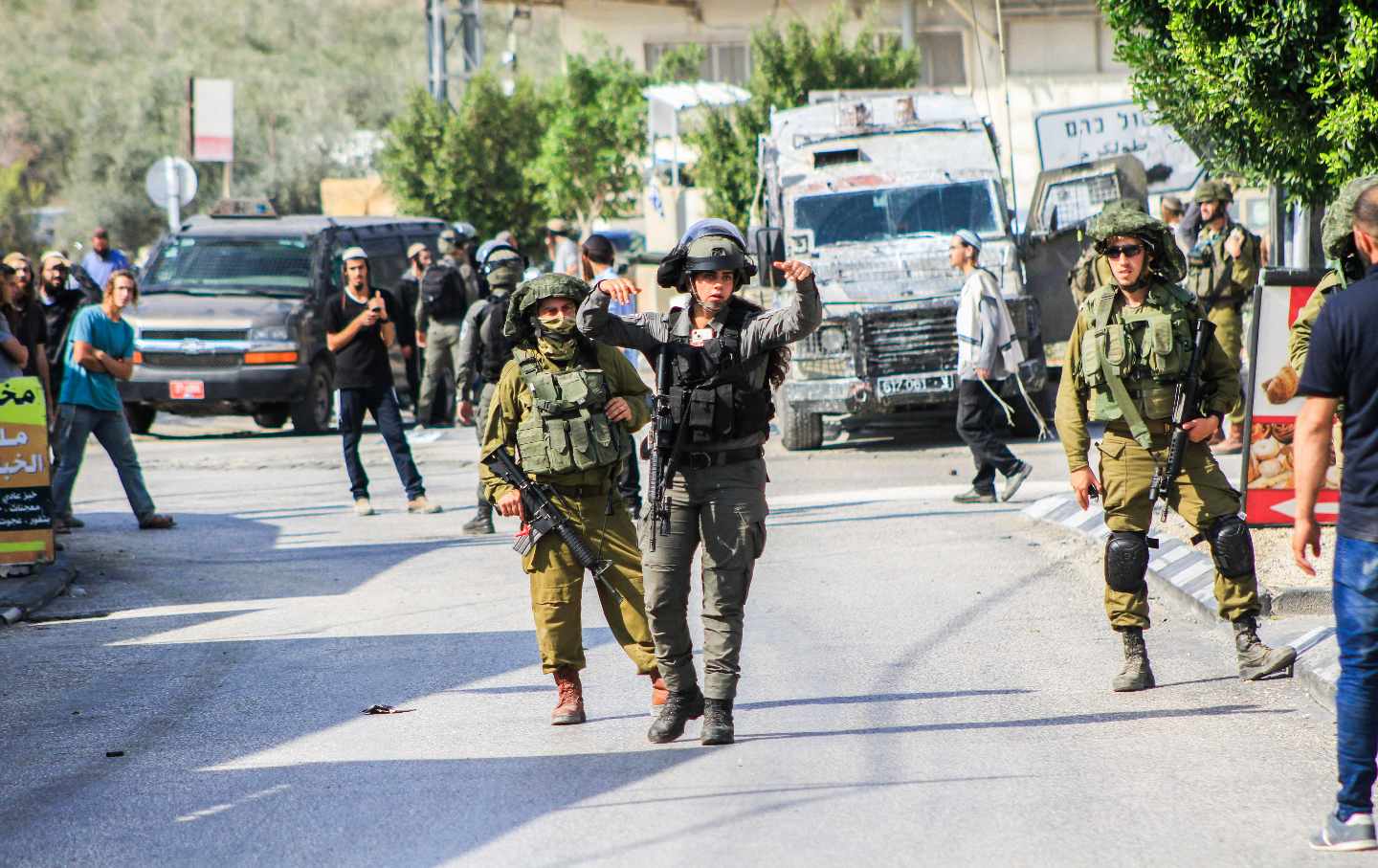 As Israel continues its invasion of the Gaza Strip, the international community's attention has turned from what—before Hamas's attack on Israel—was the world's primary cause for concern in the Israel-Palestine conflict: the West Bank. Settlers, who feel emboldened by the Israeli government's siege on Gaza, have increased their attacks. Between October 7 and 27, settlers killed 110 Palestinians in the West Bank, according to the Palestinian Health Ministry.
Current Issue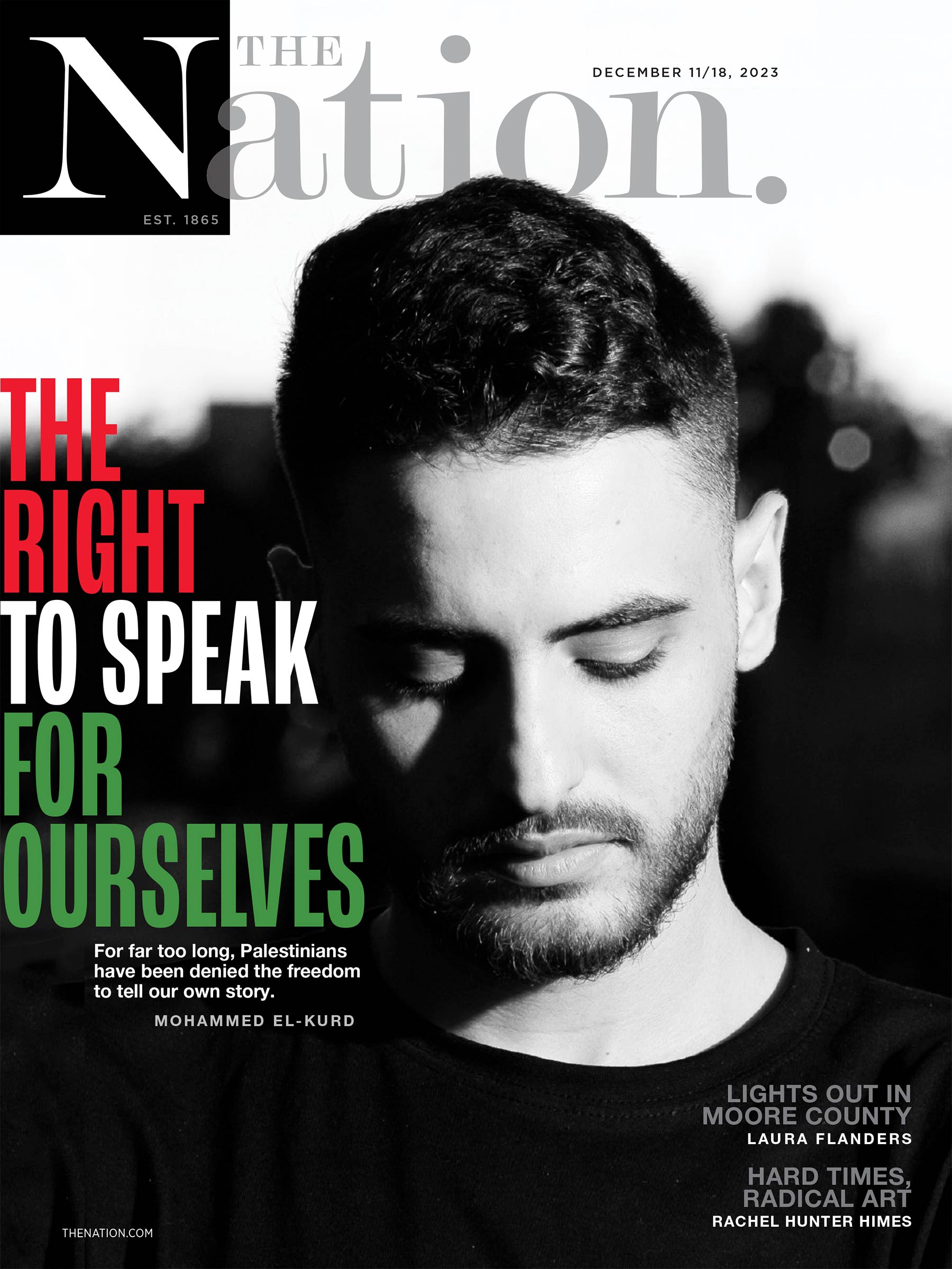 The construction of settlements in the West Bank—which is in violation of international law—has intensified under the leadership of Benjamin Netanyahu, leading to regular confrontations between settlers and Palestinians living in Area C, particularly in the South Hebron Hills. While the death toll continues to mount in Gaza, Palestinians living in the West Bank are facing a level of violence not seen since the Nakba of 1948.
Eid Suleman is a peace activist from Um al Khair in Masafer Yatta, where he lives with his wife, Nima, and their daughters. Suleman works as a self-taught artist and field researcher for the Jerusalem-based nonprofit B'Tselem and teaches youth how to film encounters with Israeli soldiers and settlers. As a community leader in Um al Khair, Suleman observed that attacks by settlers "have increased, happening day and night, sometimes multiple attacks. It's out of control in Area C."
A video courtesy of Youth of Sumud cofounder Sami Huriani shows a villager being shot by an Israeli settler at point-blank range in at-Tuwani, located 10 miles away from Um al Khair. Bilal Saleh, an olive farmer in Nablus, was killed by Israeli settlers on October 28. These are just two examples of the escalating violence in the West Bank.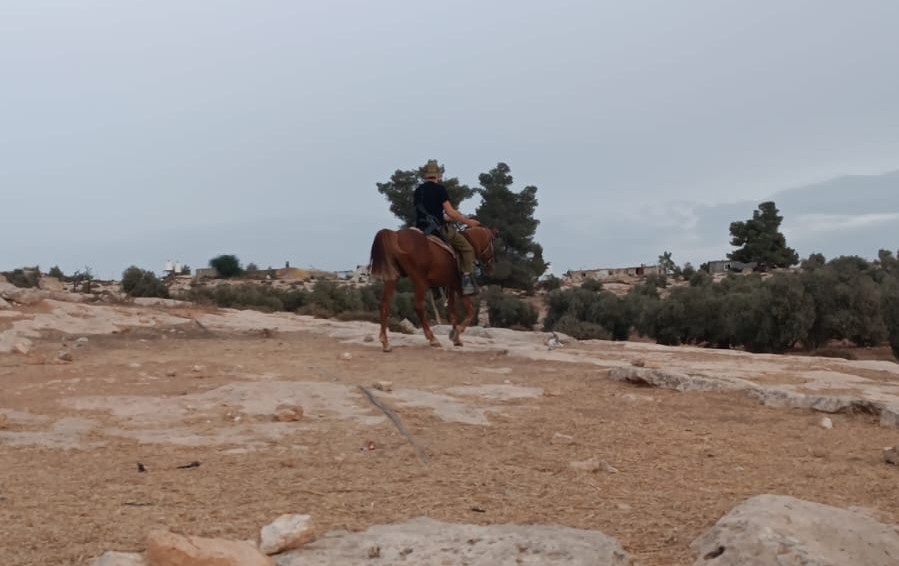 Attacks and blockades in the West Bank have made it difficult to travel between villages, leading to widespread school closures. Children in Um al Khair are learning via Zoom, but some students don't have access to the Internet, and the psychological distress the attacks have caused has made attending school difficult, according to Suleman. "Since the seventh of October, they've started collective punishment against Palestinians in Area C."
"The people living in the settlements—in the outposts that they built on top of South Hebron Hills and in many areas in Area C—do this because they want to evict Palestinians from their own land and to ethnically cleanse [it]," said Suleman in an interview with The Nation. Amnesty International has called Israel's treatment of Palestinians in the occupied Palestinian territories "a system of apartheid."
Area C is under the jurisdiction of the Palestinian Authority and has long been the site of attacks and intimidation by Israeli settlers. In the South Hebron Hills, where Bedouin Palestinians subsist as farmers and herders, residents are especially at risk. "Palestinian farmers are particularly vulnerable at this time, during the annual olive harvest season, because if they are unable to pick their olives they will lose a year's income," reads a press release from B'Tselem.
All the while, Area C has been rapidly militarized. "Weapons have been handed out in the West Bank," said Dror Sadat, a spokesperson for B'Tselem. "And the line between settlers and soldiers is even more unclear than before." Videos circulating on X, formerly known as Twitter, show settlers patrolling Palestinian villages wearing clothing similar to IDF uniforms. The Nation was unable to verify the status of the persons.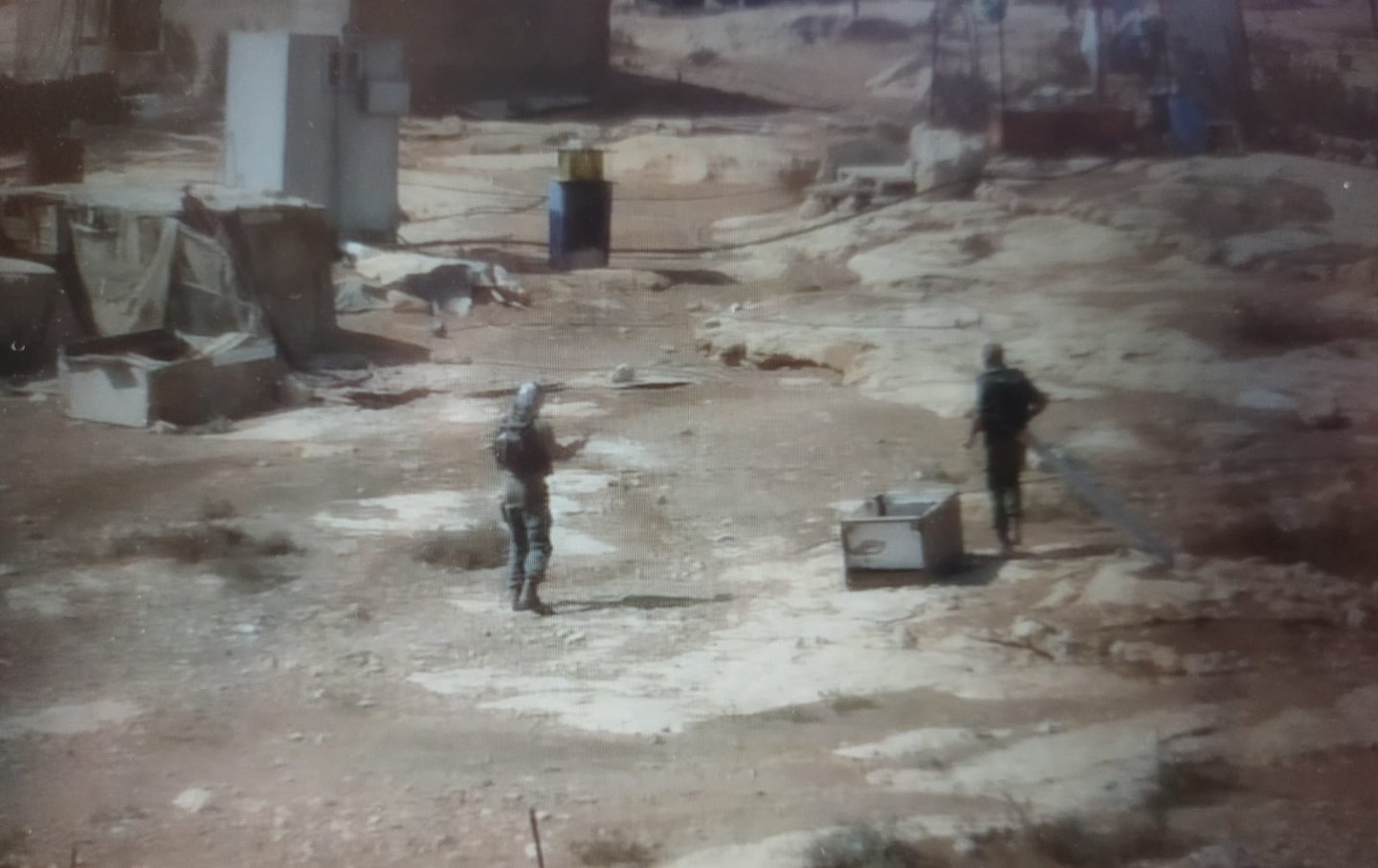 The epidemic of violence across the West Bank mirrors what is taking place in Gaza, as civilians are indiscriminately targeted. In Khirbet Susiya, also located in Masafer Yatta, residents of the village were told they had 24 hours to leave or risk being killed. Fatima Nawajah, a mother of four who lives in Khirbet Susiya, described a home in a neighboring village burning down, with settlers flying drones over the village to further intimidate residents.
Living conditions have deteriorated to the point where living in the occupied territories is not only dangerous but functionally impossible. "This amounts to a forcible transfer," said Sadat, which is illegal under international humanitarian law. Fayez Al-Tal lives in Khirbet Zanuta with his family and serves as president of the Village Council. According to Al-Tal, attacks on Khirbet Zanuta are making life untenable for those living in the village, whose families can trace their lineage back for generations.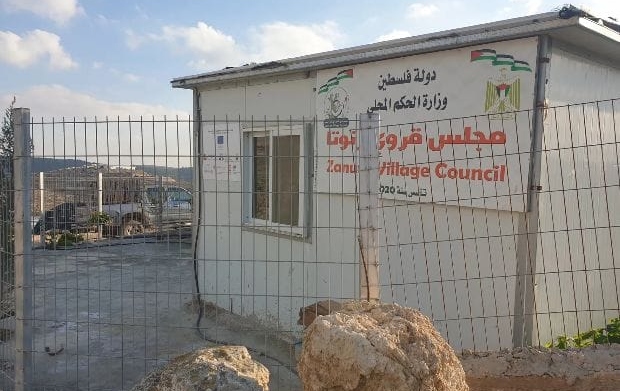 Al-Tal, during a call from the West Bank on October 31, said that settlers have thrown stones, destroyed water tanks, and broken windows. While the villagers had been accustomed to attacks after an outpost was established on a nearby hill, nothing has compared to the level of violence of the past few weeks, according to Al-Tal.
Popular
"swipe left below to view more authors"

Swipe →
A video courtesy of B'Tselem dated October 30 shows what Al-Tal described: the residents of Khirbet Zanuta forced to flee the homes their families have lived in for generations. Villagers are shown packing up plywood, solar panels, and water supplies heading for various destinations in the West Bank.
While international attention is focused on Gaza, Al-Tal worries that the "West Bank is leaking water while we are ignored," pointing to the West Bank as the site of the next potential conflict. "We want peace. We want to live in our villages with our peaceful neighbors," said Suleman. Instead, "the government encourages the settlers to attack and gives them permission to kill us."
We need your help to continue publishing stories like this one. Supporters like you play a vital role in keeping our reporting fiercely independent. Donate today to support progressive journalism this Giving Tuesday.