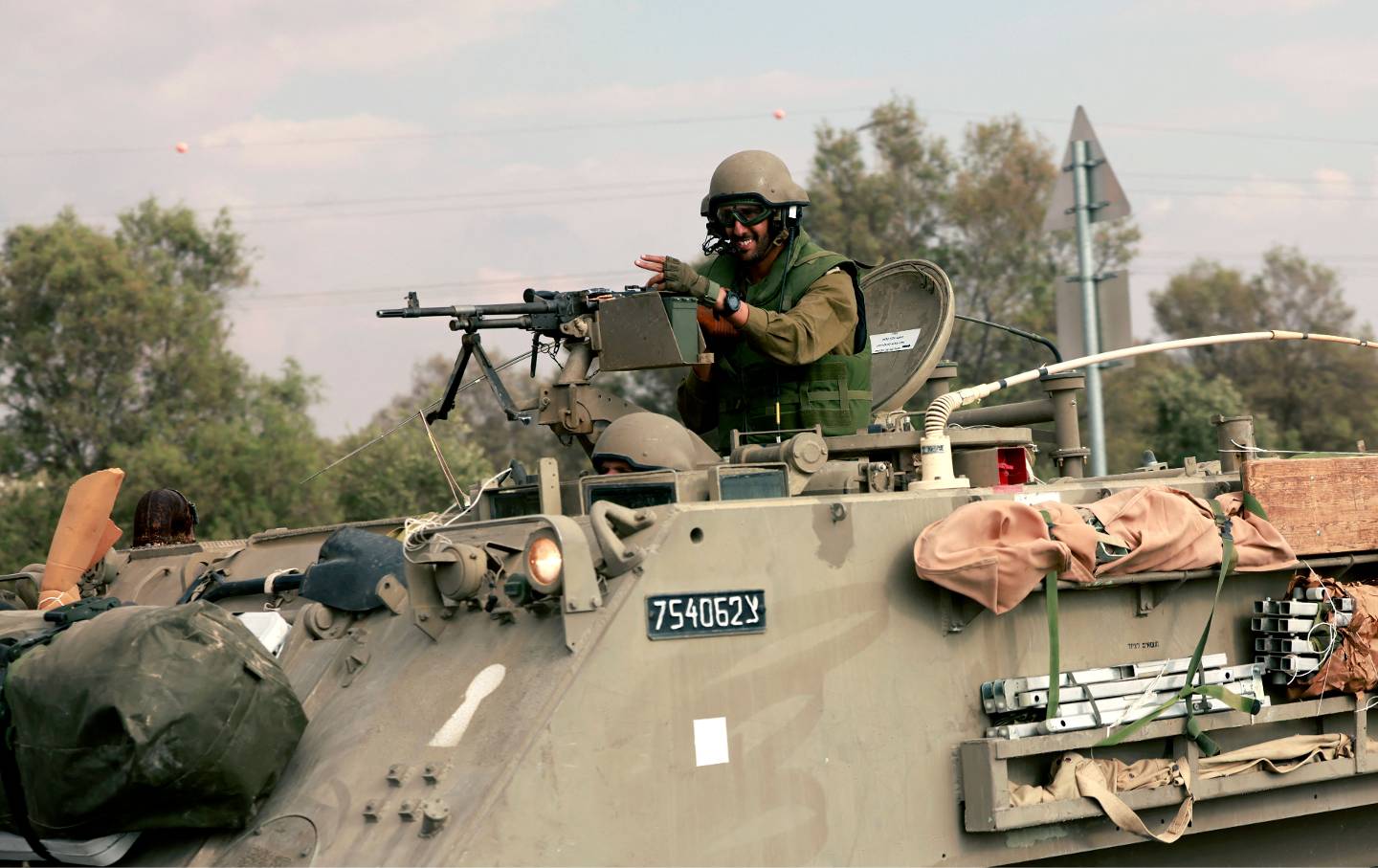 On October 7, hundreds of Hamas fighters breached the boundaries dividing Israel and Palestine and committed atrocities against vulnerable populations. They targeted noncombatants hiding in shelters. Women. Old people. Children. Foreign nationals. They rampaged through Israel for more than a day before being driven back by Israeli forces and took hundreds of hostages with them as they fled.
In response, Israeli Defense Minister Yoav Gallant ordered a full siege of Gaza—cutting residents off from all food, water, electricity, and aid. Communications infrastructure has been targeted, limiting Gazans' ability to communicate with the outside world. Aerial bombardments have killed over 2,000 Palestinians, including over 700 children. Huge swaths of Gazan cities have been destroyed, rendering an estimated 300,000 Gazans homeless. A ground invasion is imminent.
All of the above facts are verifiably true and important. But as the war enters its second bloody week, many false or unsubstantiated claims are circulating as well. As the conflict escalates, it will be critical that journalists, academics, and observers of all kinds work overtime to make sure that we are talking, thinking, and writing about events on the basis of things we fully know to be true.
The conflict was rife with hazy or outright false information from the start. There were claims about Iranian involvement in the attack that were paired with criticism of President Joe Biden for unfreezing $6 billion in Iranian assets in exchange for US hostages. However, Iran had not yet spent a single dollar of these funds (which are tightly regulated and monitored). Moreover, US intelligence reportedly suggests that Iran had no direct knowledge or involvement in the plot (and was, in fact, surprised by the assault). Nonetheless, the Biden administration decided to renege on its agreement with Iran, refreezing the assets in order to stave off right-wing criticism—a decision that will probably have significant geopolitical consequences.
Current Issue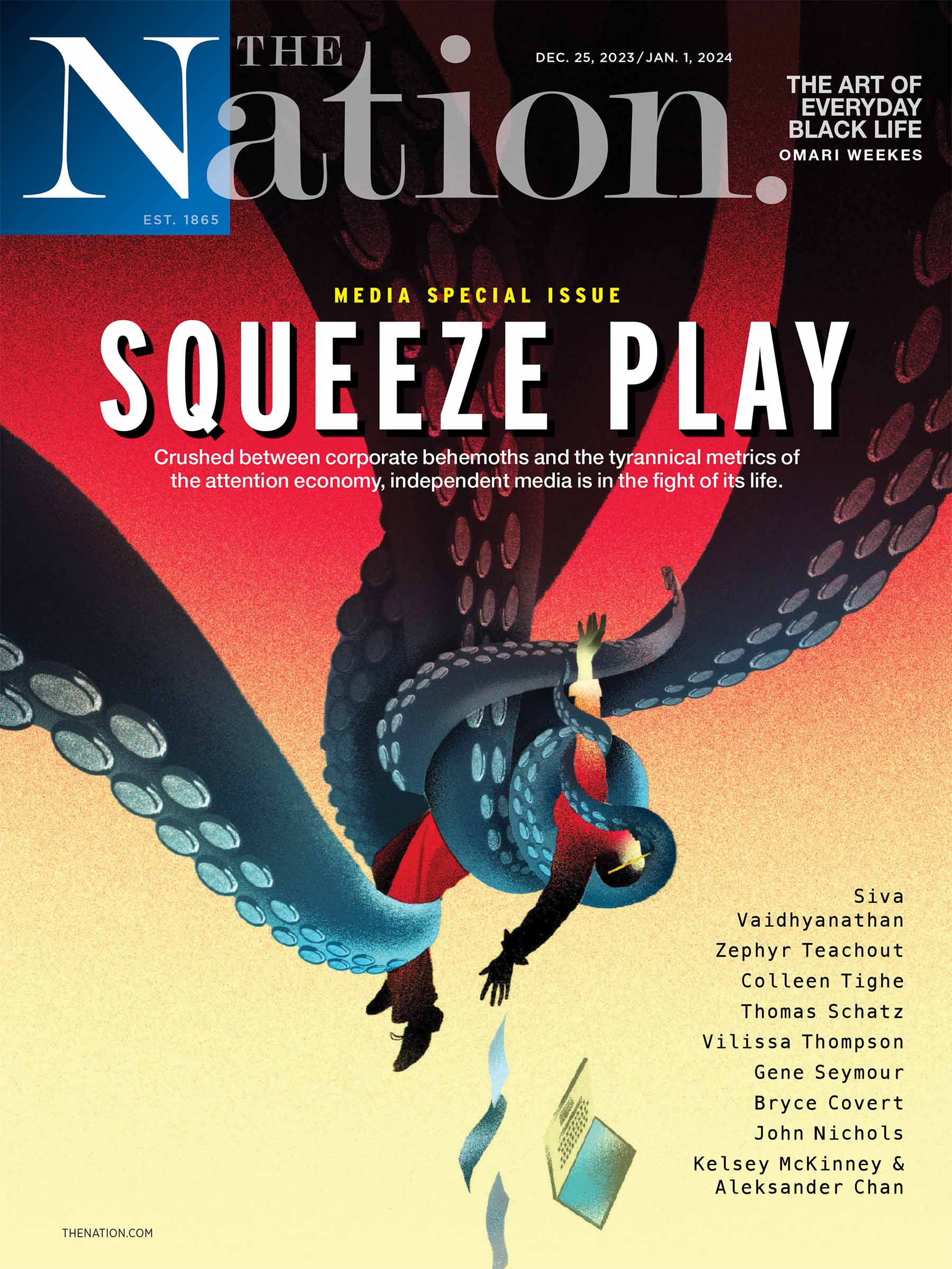 There were many strong claims made about sexual assaults carried out by Hamas. Rape is a recognized and all-too-common weapon of war, and it should always be seen as a possibility during conflict. Yet, the Israeli Defense Forces (IDF) told The Forward that it has no evidence that rape occurred during the raid or in its aftermath. Many journalistic outlets have walked back these claims as a result, though politicians in the United States and Israel have continued to repeat them.
One of the most horrifying allegations that have gone viral on social media and the mainstream press was that Hamas beheaded 40 babies while carrying out a massacre at a kibbutz. However, when Sky News tried to get confirmation of this atrocity, the IDF said it was unable to confirm the claims (other outlets were subsequently given similar responses). Unfortunately, many other media organizations had already reported this incident as a fact based on unverified claims from a known political extremist.
Some have subsequently issued retractions and clarifications or added editor's notes. However, this diligence arrived too late to limit the spread of this uncorroborated claim because, on October 11, President Biden seemed to confirm the story. "I've been doing this a long time. I never really thought that I would see, have confirmed pictures of terrorists beheading children," Biden said.
Shortly after the president left the podium, the White House walked back this statement and acknowledged to The Washington Post that neither the president nor US intelligence services have any corroboration or have seen any photographic evidence of the specific atrocity in question. The president, they said, based his comments on news coverage (which, itself, had never been substantiated). When the Post reached out to the IDF for information about whether new evidence had emerged to support the allegations, the IDF declined to comment.
Many other examples could be offered: There were widely shared videos that purported to show terrified Israeli children locked in cages by laughing Hamas militants. Follow-up reporting showed that the video was actually taken days before the conflict exploded and that it was impossible to determine the identity of the children. There was a video of a young woman being burned alive. While the atrocity was real, it was actually a video from Guatemala in 2015. Shani Louk, who was alleged to have been sexually assaulted, murdered, and then paraded around, seems to be alive and was apparently taken to a hospital.
However, even if many of the most incendiary claims seem to be false, exaggerated, unsubstantiated, or lack critical context, it is also the case that many documented atrocities were committed by Hamas and are worthy of being acknowledged and condemned.
For instance, although no one in the Biden administration was presented with verification of decapitated babies in particular, US Secretary of State Anthony Blinken emphasized, "We did see photographs, videos that the Israeli government shared with us…an infant riddled with bullets, soldiers beheaded, young people burned alive in their cars or hideaway rooms." Israeli Prime Minister Benjamin Netanyahu has since shared some of these images with the press.
It should not need to be said that murdering women, children, senior citizens, uninvolved foreign nationals, and other noncombatants for sport is not "resistance." Nonetheless, a distressing number of activists and intellectuals have tried to implicitly justify or outright celebrate these crimes—discrediting their causes and organizations in the process.
What Hamas is known to have done is bad enough without requiring exaggeration. But truth, as they say, is the first casualty of war. False or uncorroborated claims of Hamas's atrocities have been used in order to justify ongoing and impending war crimes against Gazan civilians. Meanwhile, Netanyahu's Likud Party's communications minister has proposed emergency regulations that would punish Israeli citizens for spreading information perceived to undermine the country's morale or give ammunition to its adversaries.
For those who would like to minimize unnecessary suffering and death, it is critical to respond to information warfare with solid facts, stated as straightforwardly, objectively, and holistically as we can manage.
For instance, while it's important to recognize the magnitude of the tragedy that Israelis are working through, it's just as critical to acknowledge the scale of Palestinian death and suffering—imposed primarily upon people who had nothing to do with the massacre.
According to data by the Israeli conflict monitoring organization B'Tselem, between 2000 and September 2023 eight times as many Palestinians as Israelis have been killed in the ongoing conflict. Critically, roughly half of all Israeli deaths occurred in Palestinian territories, not in their own country. Ninety-nine percent of Palestinian casualties likewise occurred in Palestine. Many more will perish in the territories over the days to come.
Popular
"swipe left below to view more authors"

Swipe →
Life in Gaza was already quite desperate. The new layers of collective punishment being meted out against ordinary Gazans is a war crime just as much as Hamas's hostage taking, targeting of civilians, or use of human shields.
However, thanks to US veto power in virtually all international bodies, Israel is not meaningfully accountable to international law.
It has little to fear from neighboring states either. The United States has moved multiple aircraft carrier strike groups into the eastern Mediterranean and has stated unequivocally that any third parties who try to involve themselves will have to reckon with the US military in addition to the IDF. Most have sent signals that they plan to sit this one out.
Secure from international pressures, Gallant has "released all constraints" on Israeli forces. Netanyahu has vowed to turn Gaza into a "deserted island" and kill every single member of Hamas. Israeli President Isaac Herzog, meanwhile, has asserted that all Gazan civilians bear collective guilt for the crimes of Hamas: "It's an entire nation that is out there that's responsible. It's not true, this rhetoric about civilians not aware, not involved. It's absolutely not true."
For his part, Netanyahu has instructed Gaza's civilian population to "get out now" and has insinuated that anyone who "chooses" to stay will be considered a legitimate target (although convoys of refugees fleeing south as Netanyahu instructed have also been targeted).
The truth is, Gazans have nowhere to go. Israeli blockades prevent exit by sea or air. Most of the rest of the land perimeter of Gaza borders Israel and has been closed in the aforementioned siege. Practically speaking, the only way out of Gaza is by exiting into Egypt. However, the Egyptian government has refused to allow Gazans into their country for fear that it would be a one-way trip.
Within the Arab world, it is widely believed that the proposed humanitarian corridor is a means of ejecting most of Gaza's population permanently and annexing the vacated Gaza Strip fully into Israel. Israel's recent calls for 1.1 million Palestinians to move in the direction of the Rafah Crossing are being interpreted in much the same way—as a first step to driving them out of the country altogether. This perception was only heightened by Israel's repeated bombing of the crossing in recent days, which could compromise Egypt's ability to keep refugees out in the event of escalation. However, so far, Egypt is standing firm in its refusal to accept Palestinian refugees and has, a senior Egyptian security official put it, taken "unprecedented measures" to reinforce its border.
As a result of these perceptions and constraints, Gazans have no serious options to escape the violence. Consequently, the siege, ground invasion, and aerial bombardment that follows will be bloody, with noncombatants, especially children (who comprise most of Gaza's population), bearing the brunt.
It is also critical to contextualize how things got to this point, again using the facts.
The last time legislative elections were held in Palestine was in 2006. In that election, 76 percent of voters turned out and Hamas won a 44 percent plurality of the vote. Overall, then, only a third of all voters who were eligible at the time cast ballots for Hamas—and most contemporary Gazans were not even alive at the time these elections were held. Nonetheless, the party has forcibly retained control over the Gaza Strip ever since.
Throughout its tenure, Hamas has done a terrible job of managing the affairs of state. It consistently diverts resources that could help ordinary Gazans in order to perpetuate its violent struggle against Israel. In the aftermath of the recent massacre in Israel, many Hamas leaders have repeatedly portrayed governing Gaza as a game they were playing to lull their adversaries into complacency rather than a responsibility they take seriously and perform to the best of their ability. Party leaders have described Gazans as happy to throw their lives away in the service of Hamas's ambitions.
In reality, polling conducted prior to the most recent outbreak of violence showed that Gazans prefer virtually every alternative political group over Hamas. Most Gazans wanted Hamas to stop calling for the destruction of Israel and instead move forward with a two-state solution. An even larger share hoped Hamas would continue abiding by its cease-fire with Israel. Contrary to Israeli President Herzog's insinuations, this was not a conflict Gazans were looking for. Hamas's actions do not represent the expressed will or interests of most Gazans. These are demonstrable facts.
It's also true that, for more than a decade, Prime Minister Benjamin Netanyahu has explicitly sought to bolster Hamas in order to divide Palestinians against one another and discredit the Palestinian cause. As recently as 2019, Netanyahu is on record telling Likud Party representatives in the Knesset that "anyone who wants to thwart the establishment of a Palestinian state has to support bolstering Hamas and transferring money to Hamas. This is a part of our strategy." Indeed, it has been part of Israeli hard-liners' strategy since Hamas's origin.
In the lead-up to this most recent conflagration, Defense Minister Gallant publicly chastised Netanyahu for engaging in reckless provocation of the Palestinians in a way that seemed likely to stir up major conflict, as happened in 2014.
More concerningly, according to Egyptian intelligence officials, Netanyahu had been warned in the days leading up to the raid that "something big" was coming from Hamas. Egyptian intelligence minister Maj. Gen. Abbas Kamel claimed to have personally called Netanyahu 10 days before the raid and to have been "shocked by Netanyahu's indifference" to the warnings. Netanyahu has denied these claims, but they have been corroborated by US House Foreign Affairs Committee chairman Michael McCaul (R-Tex.). Although he didn't want to "get too much into classified" information, McCaul told reporters that US intelligence confirms that "Egypt warned the Israelis three days prior that an event like this could happen."
US intelligence, analyzing data provided by Israel, likewise determined that an attack seemed to be imminent in the days leading up to the raid. According to the Associated Press, Hamas carried out practice runs of its attack in plain sight along its border with Israel and even posted videos of these trial runs online in the weeks leading up to the massacre.
Yet, as the Times of Israel reported, not only was there a lack of preparation or heightened vigilance or precaution in response to these unambiguous signals, even normal safeguards somehow simultaneously and conspicuously failed:
For Palestinians in Gaza, Israel's eyes are never very far away. Surveillance drones buzz constantly in the skies. The highly secured border is awash with security cameras and soldiers on guard. Intelligence agencies work sources and cyber capabilities to draw out information. But Israel's eyes appeared to have been closed in the lead-up to the surprise onslaught.
Hamas, it seems, was also stunned by the lack of resistance they encountered. As a diplomatic source conveyed to Al-Monitor, "They hoped to kill some Israelis, embarrass the IDF and return to Gaza with two or three kidnapped Israelis. Instead, they roamed inside Israel for more than a day, killing over a thousand Israelis and getting stuck with something like 200 abductees."
"They are very worried. With two abductees, they could have negotiated with Israel for permission to build a seaport and freedom for hundreds of prisoners held in Israeli jails. With more than 100 abductees, they will face the entire Israeli army inside Gaza. That's the tragedy of their success[.]"
In the coming days, there will likely be a reckoning over how this was allowed to transpire. Whatever the results of this inquiry, however, Netanyahu may have already won.
Bibi's primary goal as a politician has always been to destroy the prospect of an independent Palestine. He has declared openly that, so long as he remains prime minister, there will never be a Palestinian state. Now, even if Netanyahu were removed from office—because of whatever culpability he shares for Hamas's success, his ongoing bids to undermine Israeli democracy, or the myriad criminal proceedings against him—it may not be enough to rob him of his ultimate prize.
The atrocities that were allowed to happen under his watch, alongside the upcoming brutal invasion of Gaza he plans to oversee, seem likely to ensure that any two-state solution will remain out of reach even after he is no longer in power. The enmity and mistrust between the parties will be too strong–the damage too profound.
The window to prevent this outcome is narrowing by the day. If the truth is important, now is the time to tell it. If facts matter at all, now is the time to be clear on them—including and especially with respect to facts that are inconvenient for one's own side.
Correction: This piece initially said that a video that purported to show Israeli children in cages actually showed Palestinian children. In fact, the identity of the children has not been determined.
More from
The Nation
Despite the violence it has unleashed on Palestinians, Israel is failing to achieve its political goals.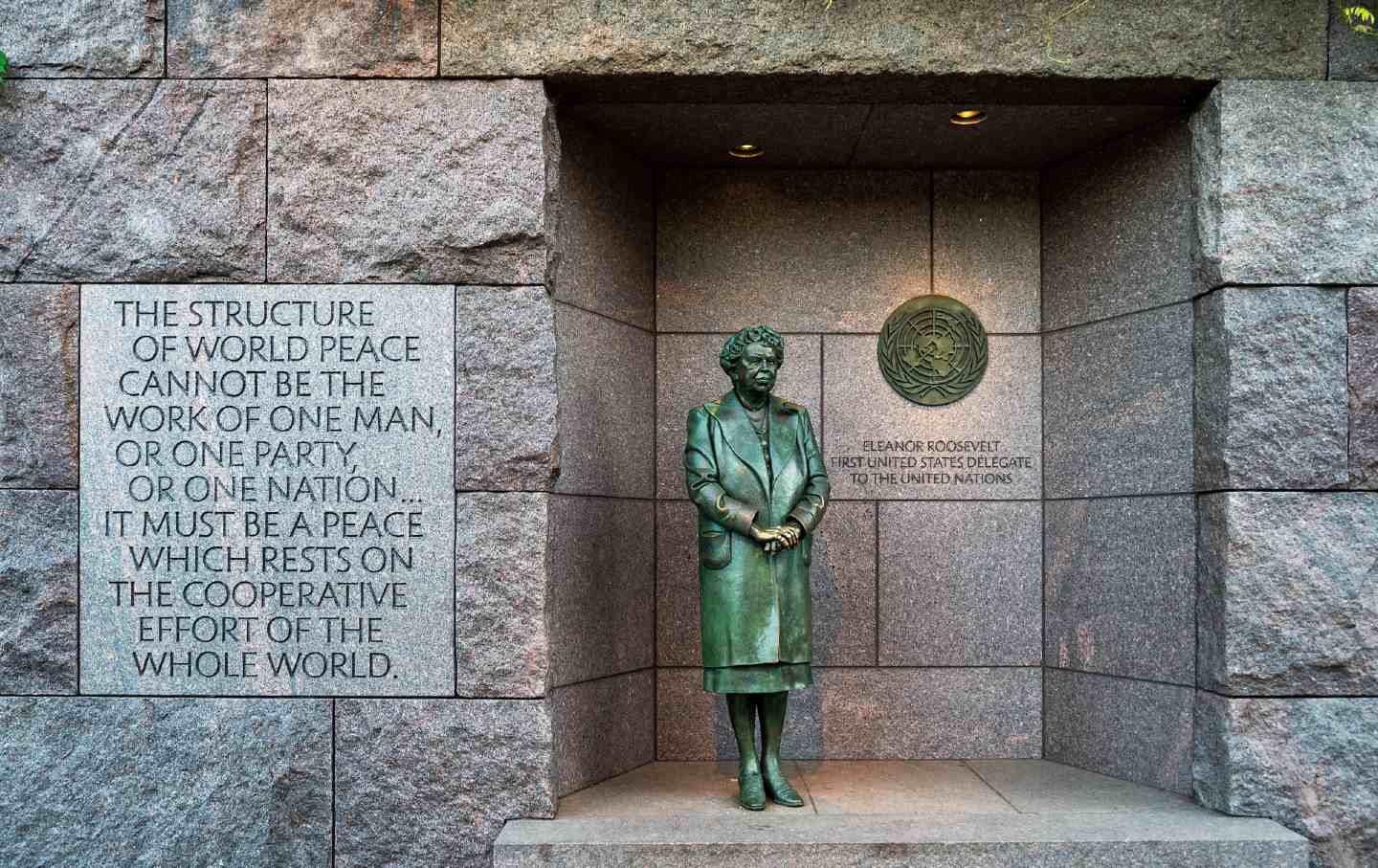 How Eleanor Roosevelt's leadership made her the "First Lady of the World."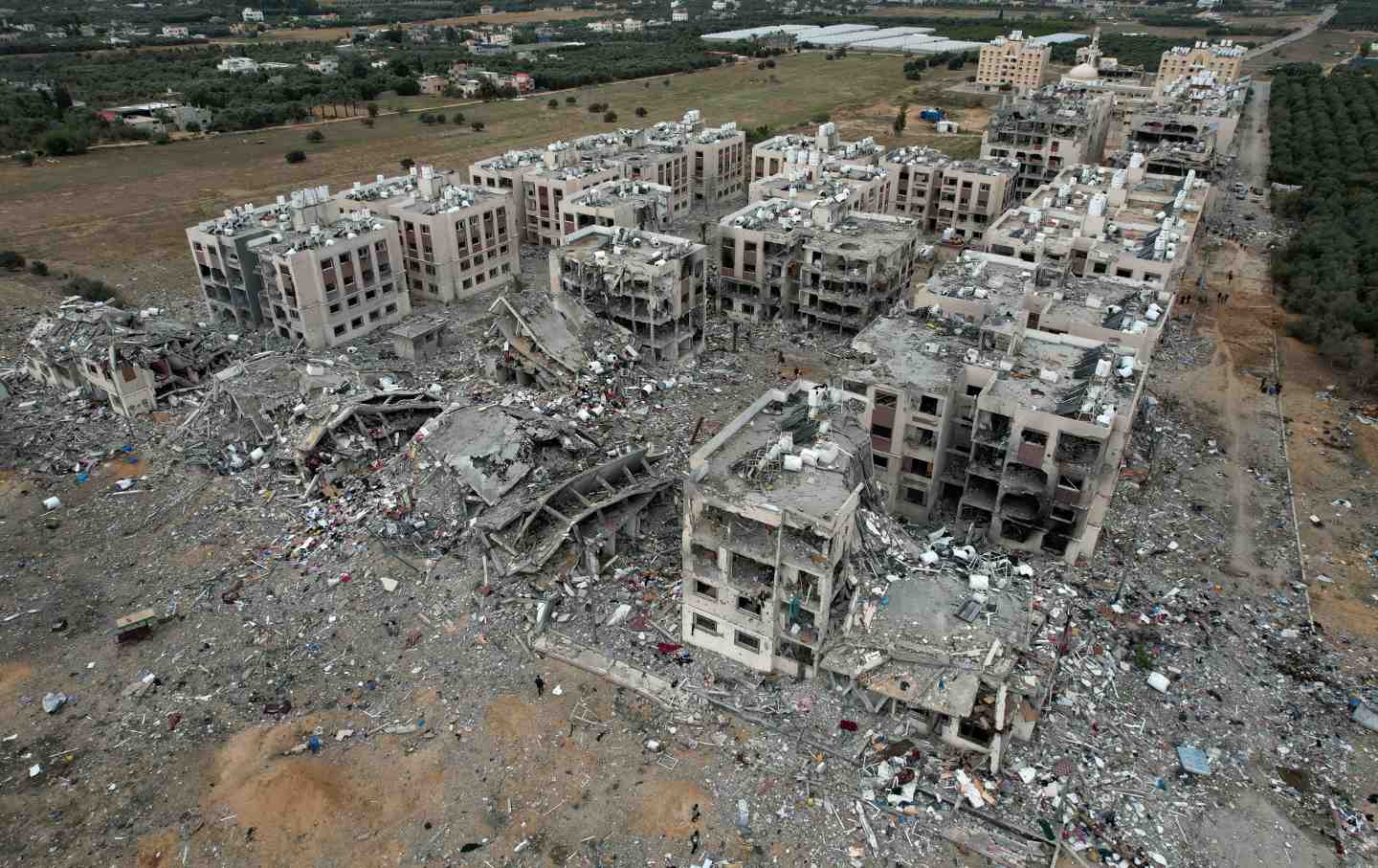 The US press and politicians are trying to fit the attacks on Gaza into a Zero Dark Thirty mold, but it's something much simpler—and sinister.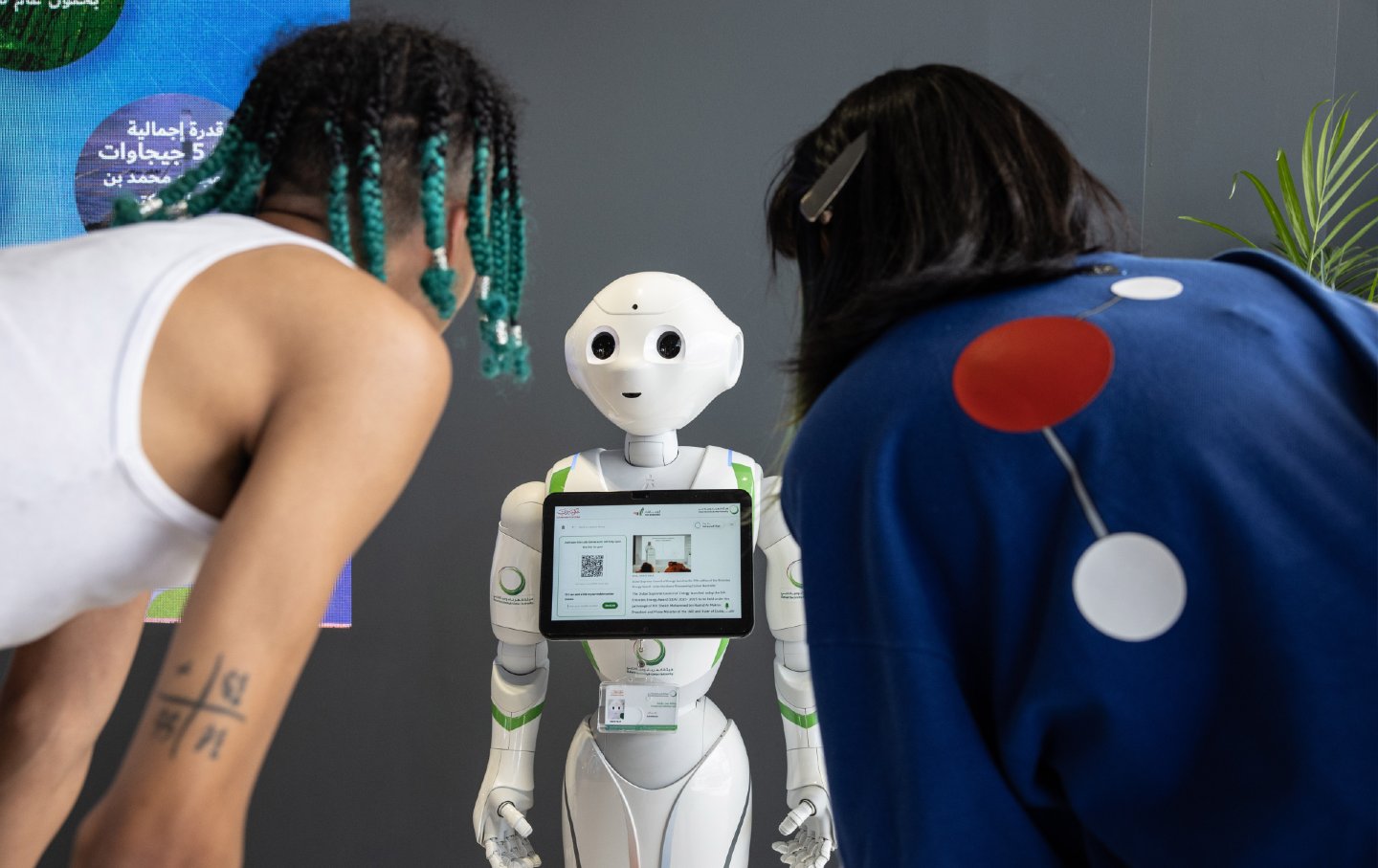 While experts warn about the risk of human extinction, the Department of Defense plows full speed ahead.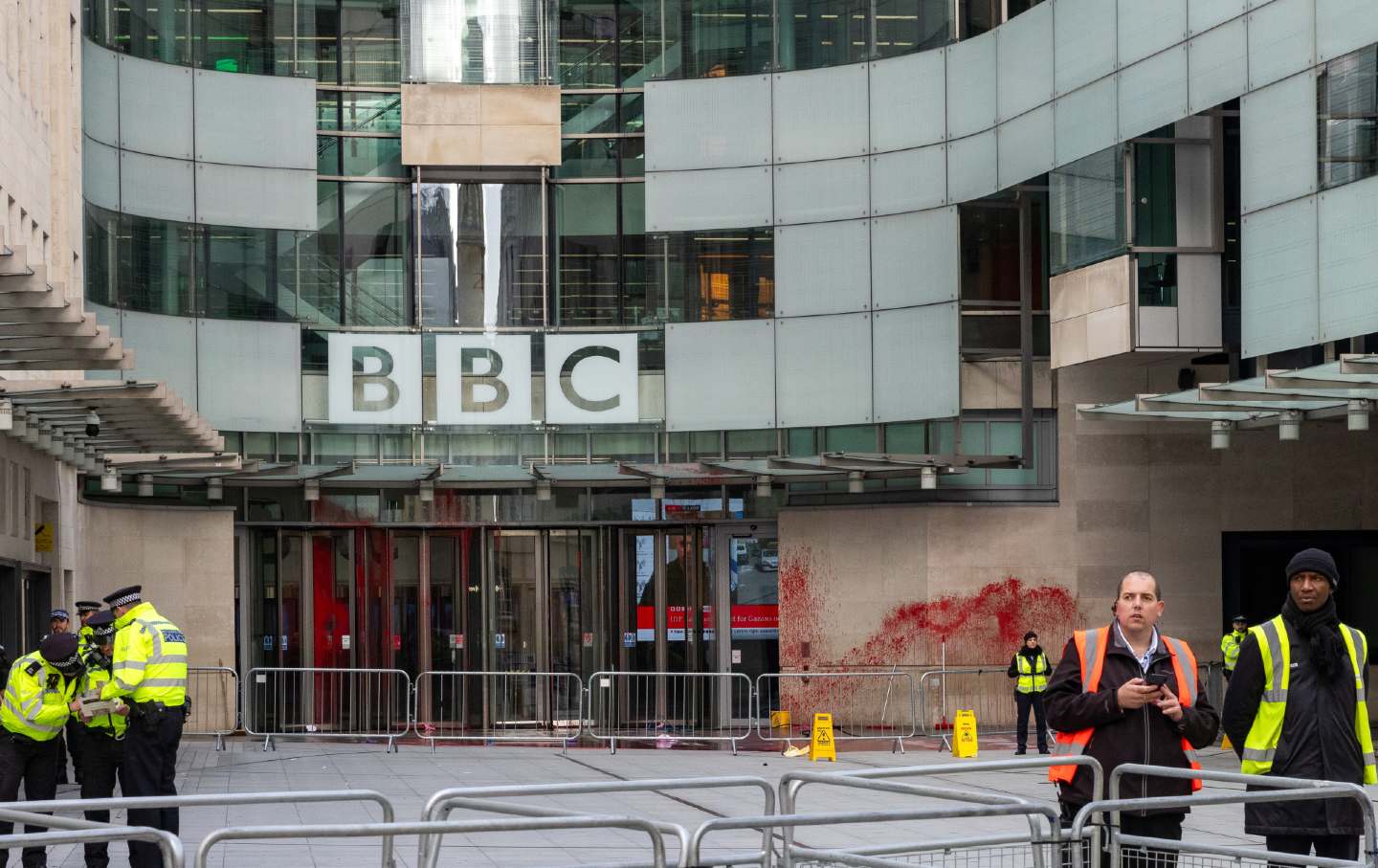 A dispatch from the front lines of the information war.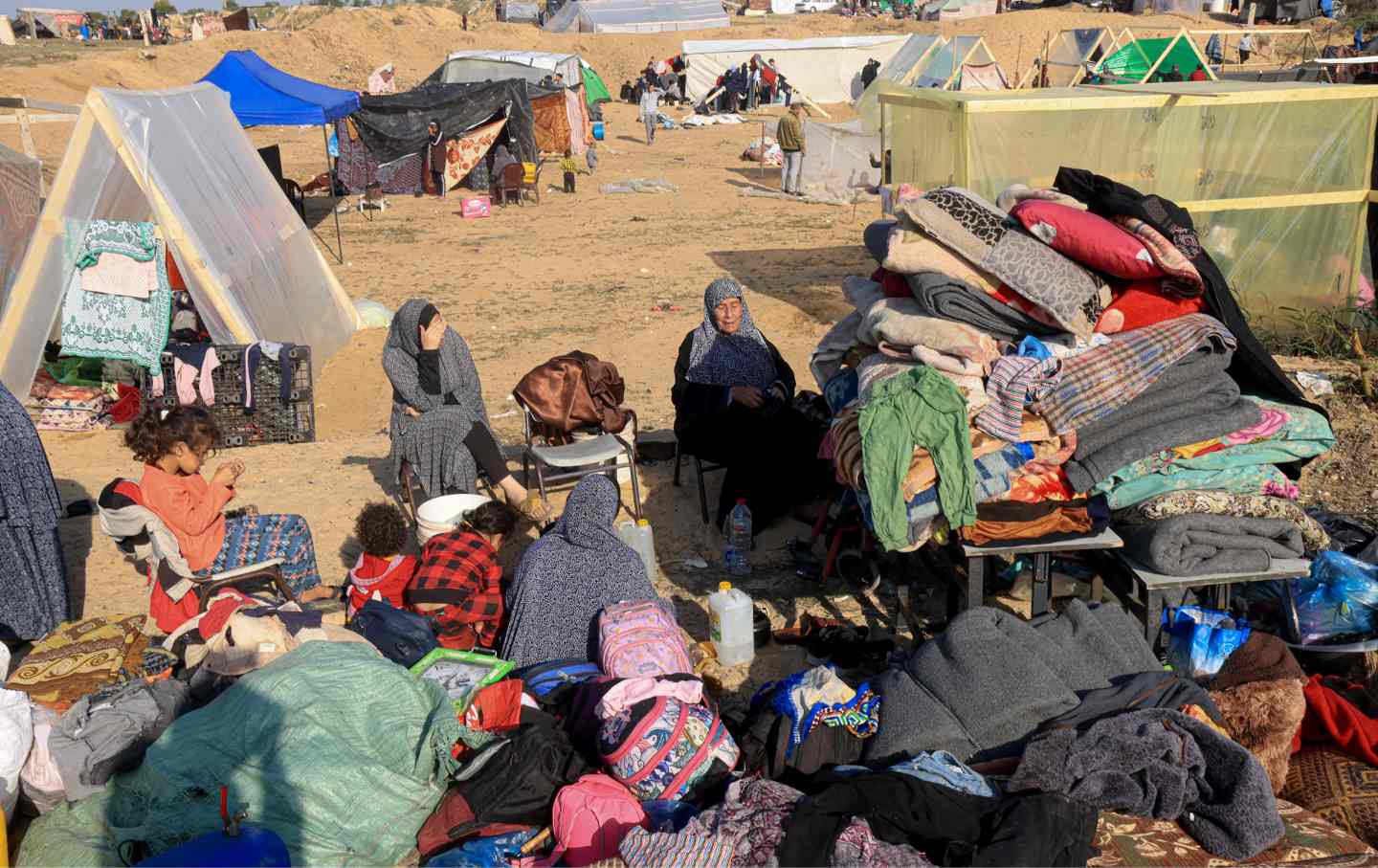 The international community needs to show Palestinians that they are not seen and heard only when they engage in acts of violence that claim the lives of Israelis.