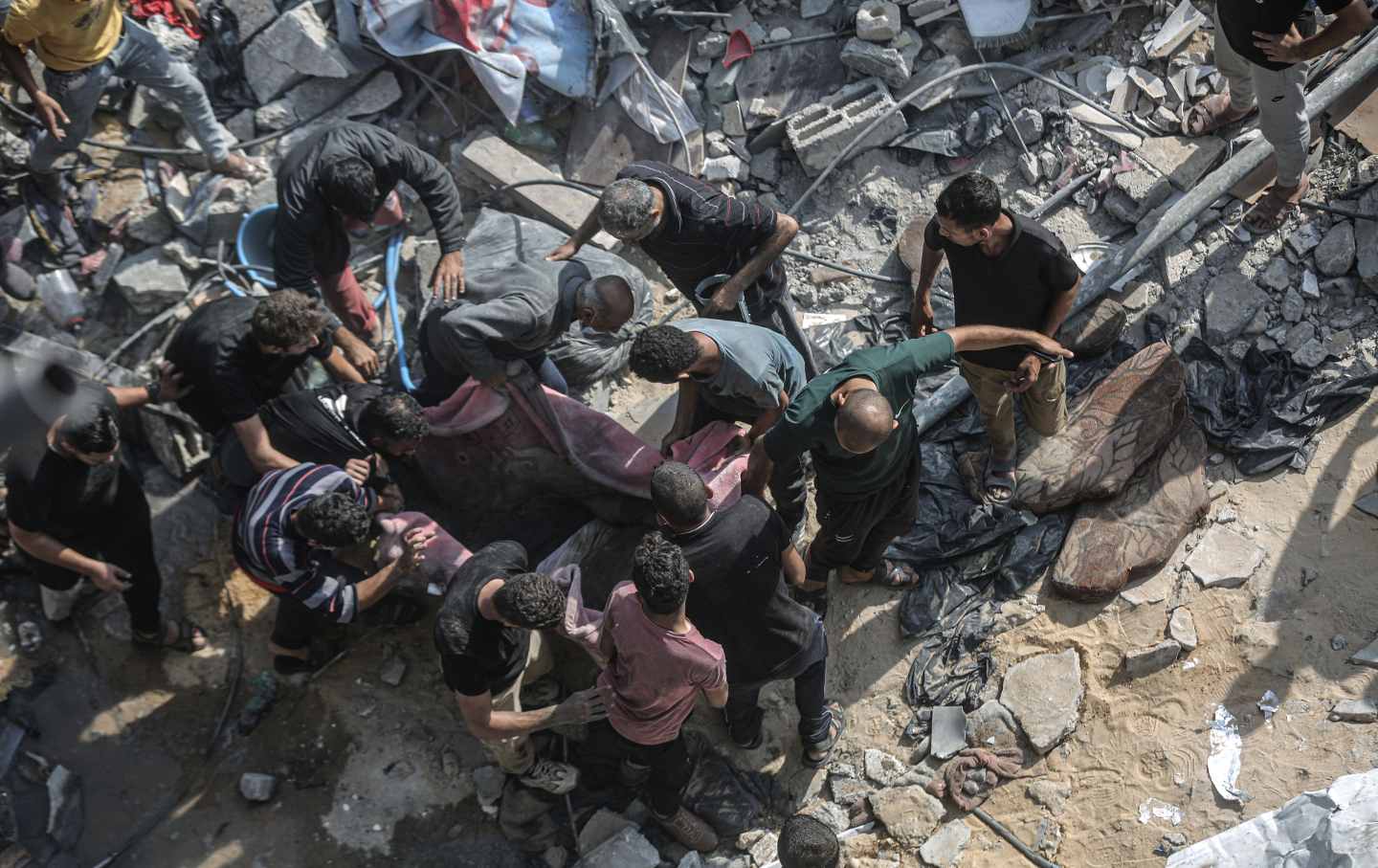 Atef Abu Saif is the minister of culture in the Palestinian Authority. He was visiting his family in Gaza on October 7, and has been there ever since. He decided to keep a diary of his experiences as the crisis in Gaza grew worse and worse. These are diary excerpts from the first month of that crisis.
Saturday, October 7
I didn't have any appointments till 10 am, when I was supposed to be in Kararra, near Khan Younis, to participate in National Heritage Day. This was probably going to be the last chance to swim in the sea this year. It was all going to be so simple.
But nothing in Gaza is simple. We arrive at the beach. The sun is still sleeping. I realize this is the first time I've swum this year. And the feel of the water is joyous.
Rockets and explosions, coming from sea and land. This is normal in Gaza.
By the time I'm on dry land [I realize] something is going on. This isn't a one-off strike. We head for the car, but the sand is difficult to run on. We make it to the main road, but the car is still another 500 meters away. The further we go, the more dangerous it feels.
It isn't until midday that I realize this is different. Instead of Khan Younis, I go to the Press House in the Rimal quarter of Gaza City. There I meet a group of journalists, including Bilal, the manager of the house. The only thing we can agree on is that we have no idea where this is going.
Monday, October 9
The news alerts inform me that the latest air strike in Al Tirrans in Jabalia has killed 50. Al Tirrans is the heart of Jabailia. From there, you reach any other point in the camp quickly. The souq is just a few hundred meters to the south. The elementary schools are over to the west, the area where my family lives is nearby to the east. The supermarket, the bureau de change, the falafel shop, the fruit stalls, the perfume parlor, the sweet shop, the toy shop… all burned. Burned and buried. Walking on the ruins is overwhelming. Blood covers everything. I have to be careful not to step in it.
Tuesday, October 17
Last night, I had no choice but to sleep at my friend's house in Jabalia. For three nights, I had slept in the gardens of the Press House. Yasser, my 15-year-old son, who was visiting Gaza with me when this all started, spent the nights with me, sleeping by my side. He was terrified, of course.