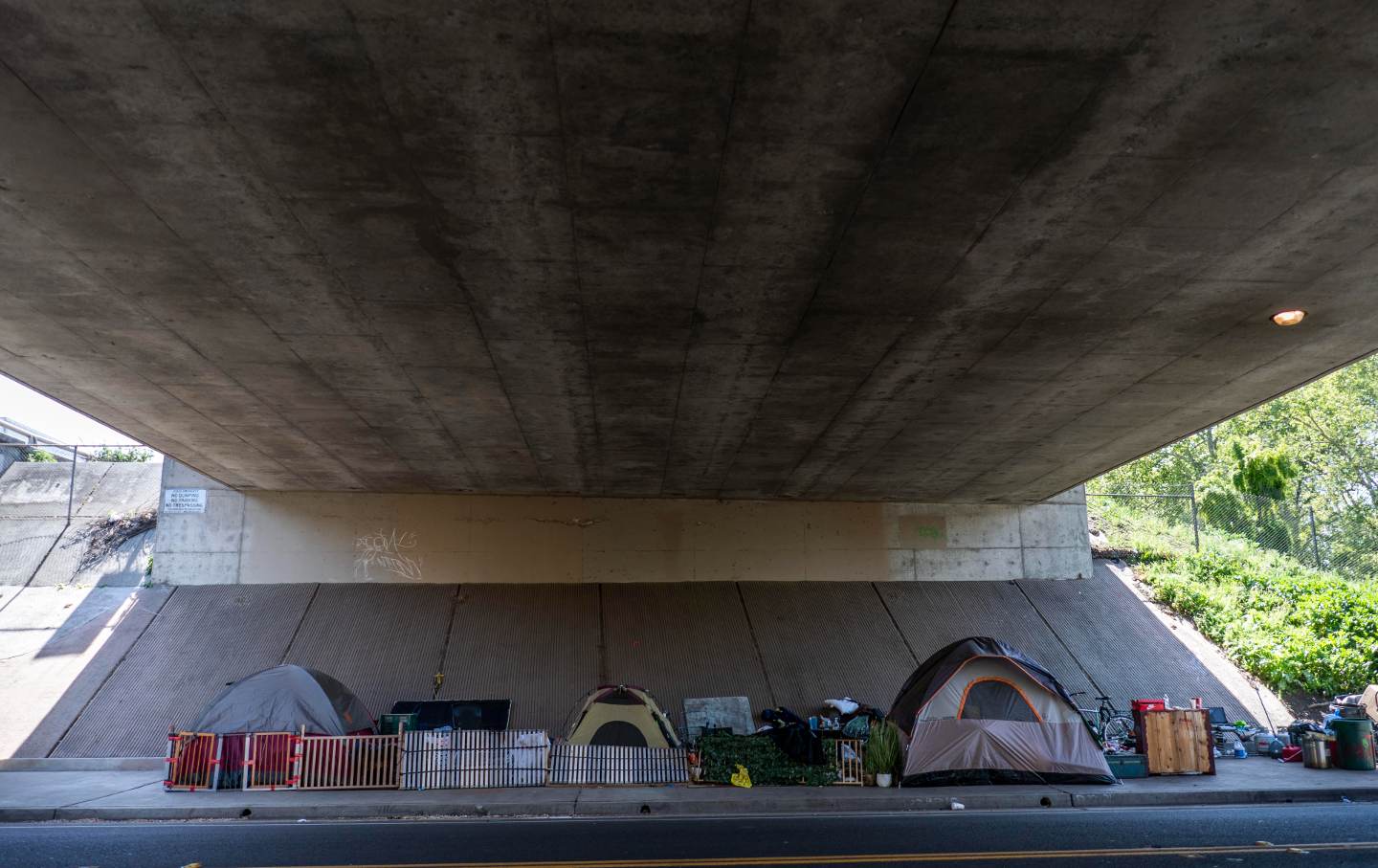 Sacramento—On Tuesday, Sacramento County District Attorney Thien Ho sued the city of Sacramento over the presence of thousands of unhoused individuals camped out on city streets, alleyways, riverfronts, highway overpasses, highway underpasses, and empty lots. Coming two months after Ho first got into a public spat with city officials over how to house the homeless, the 36-page lawsuit argues that the city has been derelict in its duties: that it has let homeless encampments spread unchecked, failed to provide sufficient numbers of safe alternatives for the homeless, and neglected to follow up on residents' complaints about fires, criminal activity, threatening behavior, and overt drug dealing and prostitution by denizens of the encampments.
It is the first time that a county DA, anywhere in the country, has filed suit against a city over the issue of homelessness, and it is a reflection of growing fury, among voters of all political stripes, at city administrations' inability to reduce the number of people living on the streets.
Ho argues that there are already city ordinances against creating a public nuisance or a risk to public safety that could be used to tackle the encampments, but that the city has chosen not to enforce these laws. The city, not surprisingly, differs, arguing that its hands have been largely tied by a series of court rulings and injunctions against sweeps of the encampments.
Ho says that his lawsuit isn't intended to seek punitive damages against the city; rather, it's a way to secure court oversight of a broken process—one in which every level of government in California spends more and more money on tackling homelessness, and yet the numbers of people living on the streets continues to rise.
By suing Sacramento, he wants to help ensure that the city enforces existing codes intended to keep streets and parks clean and safe and force an audit of how the city is spending its funds aimed at tackling the homelessness crisis. After all, California has tripled the amount of money being spent on tackling homelessness in the Sacramento region, and yet the on-the-streets mental health crisis continues to escalate. Ho's lawsuit also aims to compel the city to force unhoused residents who refuse to go to a shelter to enter safe, city-run tent encampments.
The most recent point-in-time count found that the county's homeless population, most of whom live in Sacramento, has increased 67 percent in the last three years. But when the sheltered homeless are removed from this calculus, it turns out that the number of unsheltered homeless living on the streets increased by closer to 80 percent, from 3,900 in 2019 to 6,664 in 2022. And while many of those camped out on sidewalks and open lots simply cannot afford housing, many others are severely mentally ill, addicted to drugs, or recently released from prisons or jails. Many of these men and women refuse treatment, and others, for a variety of reasons, don't accept the shelter spaces offered them. Moreover, as a result of California's failure to create a right-to-shelter law similar to that which exists in New York, there are far too few shelter spaces to accommodate all the homeless, so even those who agree to go to shelters often find no beds available.
"I believe there should be professionally operated safe ground sites. And if people don't want to go to a safe ground, then they can't camp. They just can't," Ho told me, talking about areas on publicly owned land, off of city streets, that the city would designate as safe and secure spots for campers. "You cannot just allow a total lack of enforcement." Ho argues that there must be some sort of penalty, so that if campers refuse to move to secure grounds, the city has the ability to compel them to remove their camps from the streets. It is, he says, a safety issue for housed and unhoused residents.The majority of chronically homeless women report being sexually abused on the streets. And each year, scores of homeless die of drug overdoses, of exposure to extreme weather conditions, or violently, in an attack.
Nobody benefits from the spread of shantytowns; yet, no California city has worked out what to do to tackle this crisis. The problem is too vast, the solutions too expensive. And so, the dysfunctional status quo is allowed to continue. Sacramento is, in microcosm, an extreme example of the challenges every city in the region faces.
To accuse people concerned about such developments of being insensitive, or being somehow conservative, or being NIMBYists, as too many advocates for the homeless do, is to miss the point. This issue transcends left and right; it is about the safety and dignity of residents, both housed and unhoused alike. And if the left doesn't work out a sensible policy response to this issue, you can be damn sure the right will fill the void.
In the area where I live, a homeless encampment took root on the grounds of an abandoned warehouse, resulting in 14 major fires in the space of a couple years. Each time, smoke and ash wafted over the community, and taxpayers paid for the fire department to come out. Despite multiple complaints, the city did nothing to address the encampment. Similar situations abound around the city of a half million residents, resulting in a growing chorus of outrage at the inability to get a handle on this crisis. The spate of fires in my neighborhood only ended when the warehouse was burned so extensively that it had to be demolished earlier this summer, leaving a pile of debris. The encampment, however, is still there.