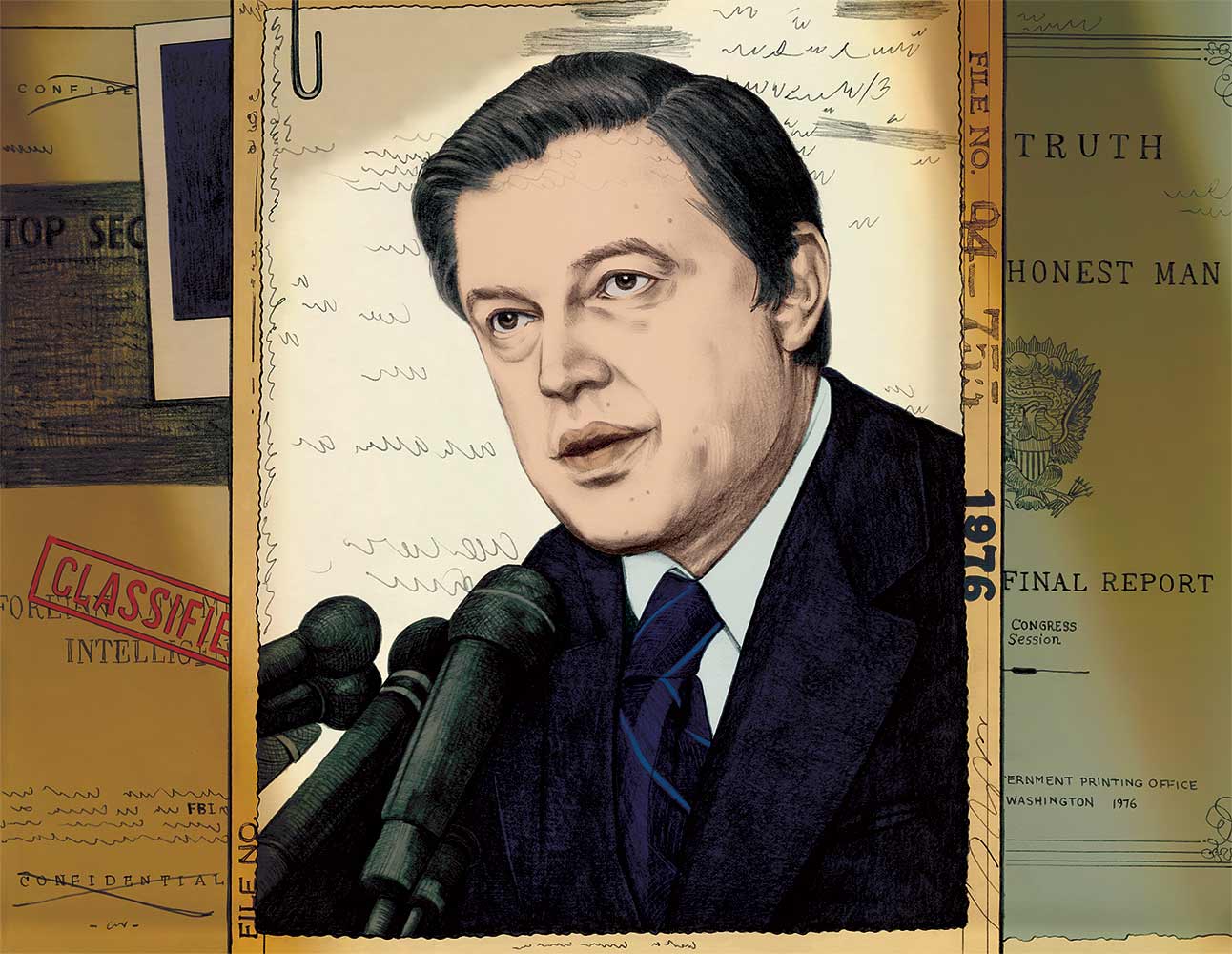 On November 3, 1791, in what today is western Ohio, some 1,400 US soldiers under Maj. Gen. Arthur St. Clair, accompanied by more than 100 wives, children, prostitutes, and other camp followers, stopped for the night on the banks of the Wabash River. The inept St. Clair failed to order his men to prepare any breastworks or defenses. The next morning, as they were cooking breakfast over their campfires, the troops were overwhelmed by a well-planned attack by roughly 1,000 Native Americans angry about the tide of newcomers invading their lands. Discipline collapsed, and only a few hundred soldiers managed to break out and flee. The battle left 657 troops dead and 271 wounded. It would be the greatest military defeat that Native Americans ever inflicted on the US Army.
The defeat shocked the infant republic, and early the next year the House of Representatives set up a select committee to investigate. The seven-member panel began to hold public hearings, paying witnesses $1 a day. The politically well-connected St. Clair attended most of the sessions, and his presence—and perhaps some unrecorded lobbying by him and his supporters—seems to have intimidated the committee into exonerating him: After a month, it issued a report declaring that St. Clair had "discharged the various duties which devolved upon him with ability, activity, and zeal." The select committee blamed the disaster, unconvincingly, on the quartermaster and contractors, who had allegedly supplied the troops with faulty gunpowder, saddles, axes, and shoes.
In its timidity about holding the powerful to account, this first congressional investigation was typical of far too many to come. No such failure was made, however, by the most recent significant investigation, also by a select committee of the House, into the January 6, 2021, attack on the US Capitol. Its riveting hearings and brilliantly edited video were enough to make even the most jaded radical feel that there's something worthwhile in our Constitution after all.
The 230 years between these two sets of hearings have seen hundreds of other congressional investigations, but arguably the most significant of them all was that of the Church Committee, as it came to be known, from 1975 to 1976. Chaired by Frank Church, a Democratic senator from Idaho, the committee's several months of hearings and voluminous written report exposed an astounding variety of misdeeds by US intelligence agencies. The FBI, the committee found, had directed a massive campaign of surveillance, harassment, and attempted blackmail against Martin Luther King Jr. It had infiltrated activist groups and monitored the legitimate political activities of thousands of Americans. The CIA had plotted to assassinate—both successfully and unsuccessfully—a variety of leaders in Africa, Asia, and Latin America. It had enlisted the Mafia in its attempts to kill Fidel Castro and had tested large doses of LSD on unwitting subjects. It is hard to recall any other moment in American history when so much horrifying skulduggery was revealed.
The Church Committee, and Church himself, is the subject of a new book by the veteran correspondent James Risen, collaborating with his son Thomas, an aviation and business journalist. James Risen is one of our finest investigative reporters: His long and dogged pursuit of intelligence-agency overreach spanning several decades has led him to clashes with his former longtime employer, The New York Times. In addition to his books, he now writes mostly for The Intercept. What is notable about the Risens' new volume, however, is that the revelations it explores were made not by journalists but by legislators.
Frank Church was born in Boise, Idaho, to a Catholic family; his father was the owner of a sporting goods store. Politically ambitious since childhood, Church served as an Army intelligence officer in China during World War II—a useful thing to have on your résumé if you were planning a run for office. He got a head start in Idaho politics by marrying Bethine Clark, whose father and uncle had both served as governor. Church was elected to the US Senate in 1956 at the age of 32, a bare two years above the constitutional minimum of 30. No matter how striking that early success, Church seemed an unlikely person to ever lead a pathbreaking investigation into US national security abuses. His was a rural, increasingly conservative state with a large Mormon population and more sheep than people, and Church correctly predicted that he would be "the last Democrat elected to the Senate from Idaho." Furthermore, for most of his first decade in Washington, he was a conventional cold warrior, voting for the notorious Gulf of Tonkin Resolution in 1964, the legal underpinning of President Lyndon Johnson's fateful escalation of the Vietnam War.
But as Church's son wrote later, his father "regretted that vote to the end of his life." Almost as soon as he cast it, Church began to develop doubts, not just about Vietnam but about the wider arrogance of a United States that was trying to shape events on the other side of the Pacific. Later he would compare it to the Soviet Union's ruthless suppression of the Prague Spring in 1968. He was, as the Risens put it, "radicalized by Vietnam," although some would dispute their claim that Church "did more than any other member of Congress to rein in Nixon's war and bring about peace."
Church's break from the mainstream over the Vietnam War opened his mind in other ways as well. Soon he became concerned about the power that private companies wielded over US foreign policy, and in 1972 he managed to get himself appointed chair of the new Senate Subcommittee on Multinational Corporations. He led the first congressional investigation into an issue that remains central today: the American oil industry's close ties to Saudi Arabia. His subcommittee's hearings revealed one scandal after another involving big business buying favors from the US or foreign governments. Among the culprits were ITT, Northrop, and, above all, Lockheed, which had bribed officials in half a dozen countries to purchase its high-priced airplanes. The Risens relate a telling moment when Church, grilling Lockheed chairman Dan Haughton, asked him, "What's the difference between a bribe and a kickback?"
Haughton argued that a kickback is "something in the price that you return to the buyer. A bribe is where you ask for a service…though I'm no authority…."

"If you aren't an authority," Church replied acidly, "I don't know who is."
Church's fellow senators became alarmed that he was going too far. Two of them, Democrat Hubert Humphrey and Republican Jacob Javits, resigned from the subcommittee and then orchestrated its abolition and replacement by a tamer one on foreign economic policy.
Meanwhile, the Watergate scandal had produced a chain of revelations. At the end of 1974, the journalist Seymour Hersh had published a massive New York Times story detailing illegal CIA spying on at least 10,000 American citizens during the Vietnam War. Senate majority leader Mike Mansfield had long fretted about the lack of congressional oversight of the CIA, and the exposé gave him the chance to finally act, forming a select investigative committee in early 1975.