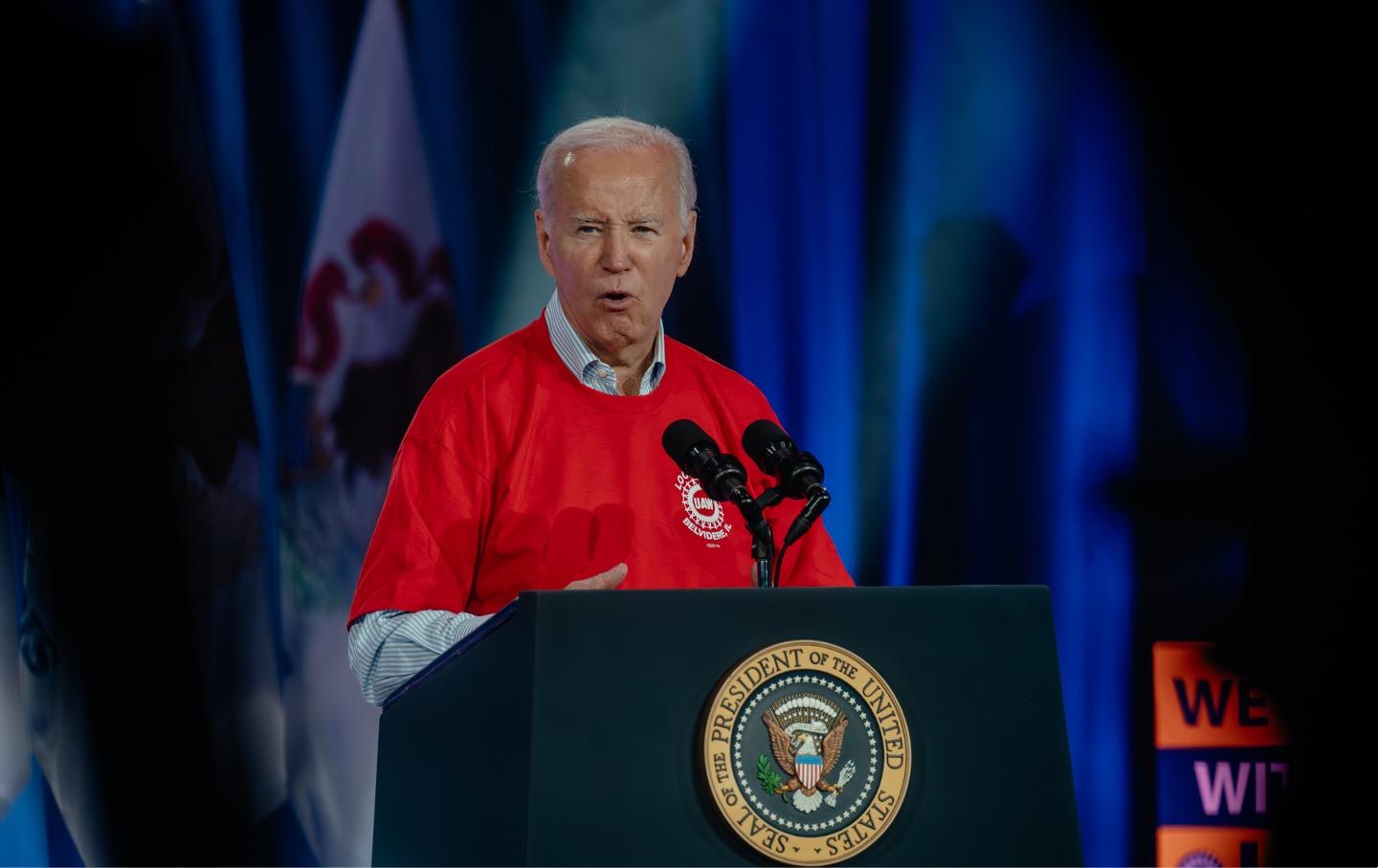 "Joe Biden Loses Lead in Latest National Poll"
"Biden nosedives in early-state polls"
"Joe Biden Will Lose a General Election to Donald Trump"
These are real headlines.
But they're not from the fall of 2023. They're from 2019, when Joe Biden's third bid for the presidency appeared to be crashing and burning. In 2019, there were plenty of polls that suggested Biden would lose the race for the Democratic nomination. And if by some chance he got the party line, there were plenty of polls, focus groups, and analyses that said he would be a weak challenger to Donald Trump.
Biden ignored them, won the nomination, and secured the presidency with relative ease—winning the fall election with a 7 million popular vote margin and a 306-232 advantage in the Electoral College.
Current Issue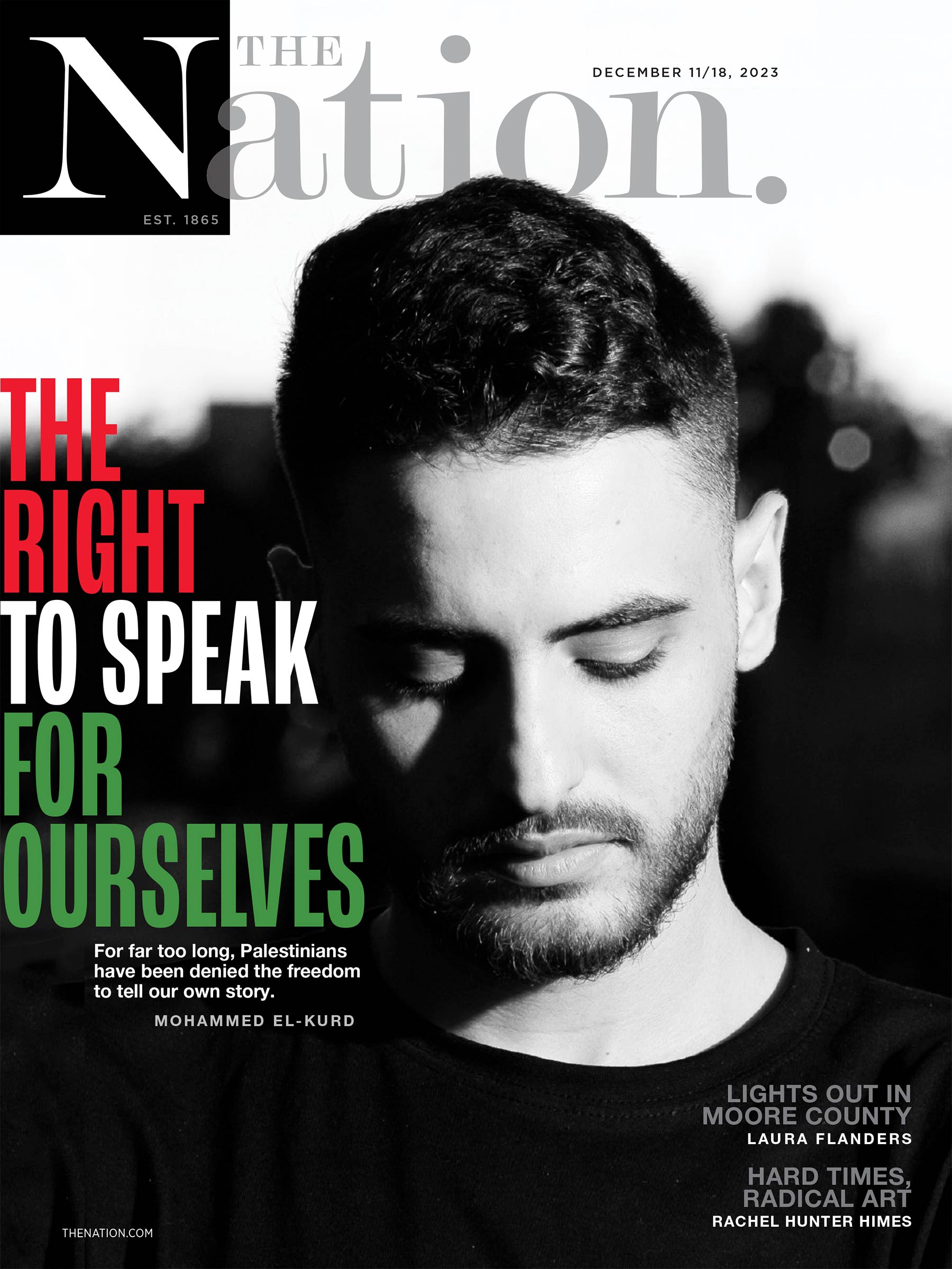 It turned out that what mattered was not the hundreds of people who were polled at any particular moment but the tens of millions of people who actually voted.
Four years later, Democrats are once more fretting over doom-and-gloom headlines about how Biden has lost his lead, nosedived in the polls, and is likely to lose a 2024 election with—because history doesn't rhyme, it repeats—Donald Trump. The current obsession with polls revolves around two basic premises: Biden is old and a lot of voters would prefer a younger alternative. Fair enough, but that doesn't have much meaning if Biden is committed to running—and he is—along with the almost equally old and more bedraggled Trump.
There's not much point in looking to particular polls—or even to sets of polls—for signals about an election that is a year off. Instead, we should look at the choices—real choices, not theoretical ones—that millions of voters made in elections that occurred just this week.
A lot of Republicans grudgingly recognized this reality, following the striking pattern of victories on Tuesday for progressive candidates, progressive ideas, and for the party of FDR, JFK, and Joe Biden. Democrats held the governorship of Kentucky, took full control of the Virginia legislature, improved their position in the already Democratic New Jersey legislature, came remarkably close to winning the governorship of the deep-red state of Mississippi, solidified their majority on the Pennsylvania Supreme Court, elected dynamic new officials such as incoming Allegheny County Executive Sara Innamorato and Rhode Island US Representative Gabe Amo, and scored sweeping wins in school board races that upended the right-wing assault on honest education and LGBTQI+ rights. Not bad for one night.
In fact, the November 7, 2023, off-year election produced so many victories for Democrats—many of them running on agendas parallel to those of Biden, and in stark opposition to Trump and an increasingly extreme GOP—that Republican presidential candidate Vivek Ramaswamy announced from the GOP debate stage on the night after the election, "I think there is something deeper going on in the Republican Party here and I am upset about what happened last night. We've become a party of losers at the end of the day."
Ramaswamy is rarely right, and sometimes his pronouncements are so cringeworthy that he merits rival Nikki Haley's debate-night rebuke: "You're just scum."
Popular
"swipe left below to view more authors"

Swipe →
But Ramaswamy was no outlier when it came to bemoaning his party's pattern of worse-than-expected results in off-year, midterm, and presidential election cycles since 2018. Right-wing pundits were also acknowledging that GOP candidates and issues continue to be on a losing streak. "What, exactly, does Ronna McDaniel do, besides lose? asked former Fox News contributor Monica Crowley, whose call for the Republican National Committee chair to "RESIGN. Effective immediately," was widely echoed by right-wing pundits and activists. Fox News host Kayleigh McEnany ran down a list of states where Republican candidates and issues lost or ran poorly and reminded viewers,
Kentucky is a red state. Ohio is a red state. Mississippi…is a red state. Tonight, the midterm elections, the last few elections, we must recognize as a party, good polling does not always translate into resounding victory."
White House press secretary Karine Jean-Pierre offered the same assessment in only slightly milder language, declaring on Wednesday, "We have always said that voting matters and polls do not."
Jean-Pierre's line was a little disingenuous. The Biden team and the Democratic National Committee pay plenty of attention to polls, and no doubt a wave of concern swept through Democratic circles Sunday after The New York Times published poll results showing Biden trailing Trump in five of six 2024 battleground states.
But then came Tuesday, when actual votes were cast and counted and, as Jean-Pierre said, "President Biden's values and agenda won big across the country last night."
That's true. If anything, the voters on Tuesday leaned a little to the president's left.
The off-year election results gave Biden a reprieve. They certainly don't guarantee that the president will win in 2024. But they have set the stage for next year's competition, and this year's big night for Democrats further locks in the likelihood that Biden will appear on the 2024 ballot's Democratic line.
Instead of speculating about whether the president might be dissuaded or displaced—at a point when primary state surveys show Biden's Democratic challengers are stuck in single digits—it would seem that the smarter strategy is to look for insights on how Biden's reelection bid might be strengthened.
So what messages can be gleaned, and what lessons can be learned, by putting aside the polls and looking at actual election results?
Here are five.
THE DEFENSE OF ABORTION RIGHTS REMAINS A DEFINITIONAL ISSUE
Democratic and Republican strategists have consistently underestimated the intensity of public support for protecting the right to choose since the Supreme Court overturned its own Roe v. Wade precedent in 2022. But time after time over the past year, voters have shown that the abortion debate has reframed approaches to American politics, especially for the young people that Democrats need to turn out in order to win elections.
Tuesday was no different. The overwhelming win for Ohio's Issue 1, which writes reproductive rights protections into that state's Constitution, was just one measure of the continued potency of this issue. But the Democratic wins in fights for control of the two chambers of the Virginia House of Delegates were even more instructive for Biden and national Democrats. Republican Governor Glenn Youngkin tried to present what anti-abortion advocates surely hoped would come across as a "milder" anti-choice message. As part of the GOP campaign for legislative seats, Youngkin talked about "limits" rather than "bans," and vowed to accept the necessity of some exceptions to those limits. Democrats responded with clarity, absolutely supporting reproductive rights. The result? Voters rejected the anti-choice spin and went with Biden's partisan allies.
The same thing happened in Kentucky, where Democratic Governor Andy Beshear, who had vetoed anti-choice legislation, leaned into the abortion rights issue. Beshear hammered his pro-choice message home in TV ads, in his speeches, and on the debate stage. In a reasonably red and socially conservative state, he bet that voters were prepared to back a candidate who supported the rights of women to make their own decisions. He was right.
In contrast, Mississippi Democratic gubernatorial candidate Brandon Presley, who mounted an aggressive campaign as an economic populist running against a corrupt Republican incumbent, chose to present himself as a "pro-life Democrat." It was always hard to imagine that Presley's stance would pull many anti-abortion rights voters away from Republican incumbent Tate Reeves, an ardent social conservative. But it is notable that, while Presley generally improved on Democratic numbers statewide, he failed to gain sufficient traction in suburban areas where Democrats in other states have made significant gains with a pro-choice message.
Biden's post-election statement on the 2023 results recognized the power of the abortion rights agenda. "Ohioans and voters across the country rejected attempts by MAGA Republican elected officials to impose extreme abortion bans that put the health and lives of women in jeopardy, force women to travel hundreds of miles for care, and threaten to criminalize doctors and nurses for providing the health care that their patients need and that they are trained to provide," declared the president. If he takes that message forward in 2024, he will appeal to voters who may not generally approve of him but who see the defense of abortion rights as a concern so fundamental that it trumps other issues.
LEGALIZING MARIJUANA IS A WINNING ISSUE
Ohio's less noted referendum on Tuesday, Issue 2, which raised the question of whether "To Commercialize, Regulate, Legalize, and Tax the Adult Use of Cannabis," won by a slightly wider margin than the abortion rights amendment. Ohio is the 24th state to legalize adult marijuana use. For the first time, according to Matthew Schweich, the executive director of the Marijuana Policy Project, "more than half of Americans (52 percent) live in legal cannabis states."
The Biden administration has been slow to embrace this issue. While the White House says that "the president has always supported the legalization of marijuana for medical purposes," and Biden has repeatedly said that "no one should be in jail just for using or possessing marijuana" and has pardoned prior federal offenses of simple possession of marijuana, he has consistently shied away from a full embrace of the legalization movement. A clear-eyed view of the election results argues that Biden should recognize that this is a winning issue for Democrats—one on which they have an opportunity to distinguish themselves from authoritarian Republicans. Biden also has a clear problem with young voters, many of whom are feeling profoundly alienated from him due to his support of Israel's bombardment of Gaza. He would be wise to avoid disappointing them around this issue as well.
DEMOCRATS CAN, AND MUST, DO BETTER IN RURAL COUNTIES
Beshear won his first term in 2019 by around 5,000 votes. He was elected Tuesday night, as a pro-choice, pro-labor Democrat, who had vetoed anti-trans legislation and called out Republican "anger politics," by around 70,000 votes—for a solid 52.5-47.4 margin over a top-tier Republican candidate, Attorney General Daniel Cameron. Biden's not going to win Kentucky, a state that Trump took by 26 points in the last presidential election. But he doesn't have to do that. What the president has to do is mirror Beshear's advances in rural areas, where the Kentucky Democrat's focused outreach to farmers and small-town voters yielded big benefits.
While Beshear ran up his numbers in urban areas, his greatest progress came in economically hard-hit counties in eastern Kentucky's coal country. The governor flipped eight counties that had voted Republican in 2019, according to Louisville Public Media, but that was just the tip of the iceberg. Beshear improved his percentage of the vote in 91 of Kentucky's 120 counties, the vast majority of which are rural or semirural. The lesson for Biden in 2024 is clear: The president is unlikely to win rural America, but he can focus on doing better there than in 2020, when exit polls suggested he lost the rural vote by a 57-42 margin. That could make a big difference in a contest that will likely hinge on a string of razor-thin outcomes in key swing states.
Biden's 2020 finish in rural areas was an improvement on Democrat Hillary Clinton's numbers from 2016. But national Democrats have to do more if they want to secure the swing states, such as Wisconsin, Pennsylvania, and Georgia, that Biden won in 2020, and make progress in red-trending states such as Ohio and Iowa, which Trump won in both 2016 and 2020. A good place to start is with Beshear's approach of showing up—a lot—in regions where, with considerable justification, voters feel they've been neglected by both major parties. Biden's been doing some of this recently. He has to do much, much more, and not just as a president making announcements about infrastructure money. He has to appear, as Beshear did, as a Democratic candidate who is actively seeking rural votes.
ALIGNING WITH LABOR, FULLY AND UNAPOLOGETICALLY, IS SMART POLITICS
Biden walked a UAW picket line in Michigan in September. That was the right thing to do. It was also politically on point. Surveys show that two-thirds of Americans have favorable views of unions. The numbers are dramatically higher among the young voters that Democrats need so much.
The lesson from the 2023 election is that Democrats who run as committed pro-union candidates—such as Beshear, who joined a UAW picket line in Kentucky and was talking union all through his reelection run, and Pennsylvania's Sara Innamorato, who proposed to make county government a greater ally of unions—win in tightly contested races. According to the AFL-CIO, "union members led the way to historic wins in races in New Jersey, Pennsylvania, Ohio and many other states, with close to 400 of our union member candidates winning their races, including an astounding 82% who ran in New Jersey." There will always be corporate Democrats, and cautious strategists, who counsel against going all in for the labor movement. That's bad advice. Biden's always identified as pro-union, and made history by walking a UAW picket line himself. Now, he should go further, by framing a 2024 message that says that, if he's reelected, he will make the expansion of labor rights central to his second-term agenda. And he should explicitly make the case that he needs pro-union Democratic majorities in the US House and Senate to deliver on that agenda.
VOTERS WANT TO SAVE THE PLANET
Biden is constantly being advised to dial back his commitment to the environment. Trump attacks him all the time on this issue. Yet 2023 candidates who made environmental and climate concerns central to their bids, such as Tucson Mayor Regina Romero, came out as big winners Tuesday. And big-spending campaigns by the groups associated with the fossil fuel industry fell flat.
"In Virginia, Governor Youngkin led an unprecedented spending campaign by promising to establish a Republican trifecta. But despite this wave of attacks including a late effort to attack electric vehicles, climate champions held the state Senate and flipped the House of Delegates, ensuring a new conservation majority and a backstop against the governor's extreme anti-science, anti-climate agenda," noted the League of Conservation Voters in its post-election review of results. "In New Jersey, fossil fuel companies for months have funded astroturf organizations to undermine support for offshore wind. But pro–clean energy candidates under an avalanche of anti-wind spending, won across the state returning an expanded Democratic trifecta to Trenton." The LCV's Pete Maysmith noted that "up and down the ticket big oil spent millions trying to convince us to turn our backs on a clean energy future but voters once again rejected their lies."
Between now and November of 2024, there will be plenty of polls. They are sure to alternately encourage and dishearten Biden and the Democrats. But most of them are unlikely to offer anything in the way of ideas for how to win next year's election. On the other hand, the results from the 2023 off-year voting provide a road map that the president and his allies would be wise to follow.