Biden's Quagmire: Israel, Gaza, and Those Really Scary Polls
The data shows that 66 percent of voters—and 80 percent of Democrats—want the president to call for a cease-fire. The longer he waits, the more voters will stay home next November.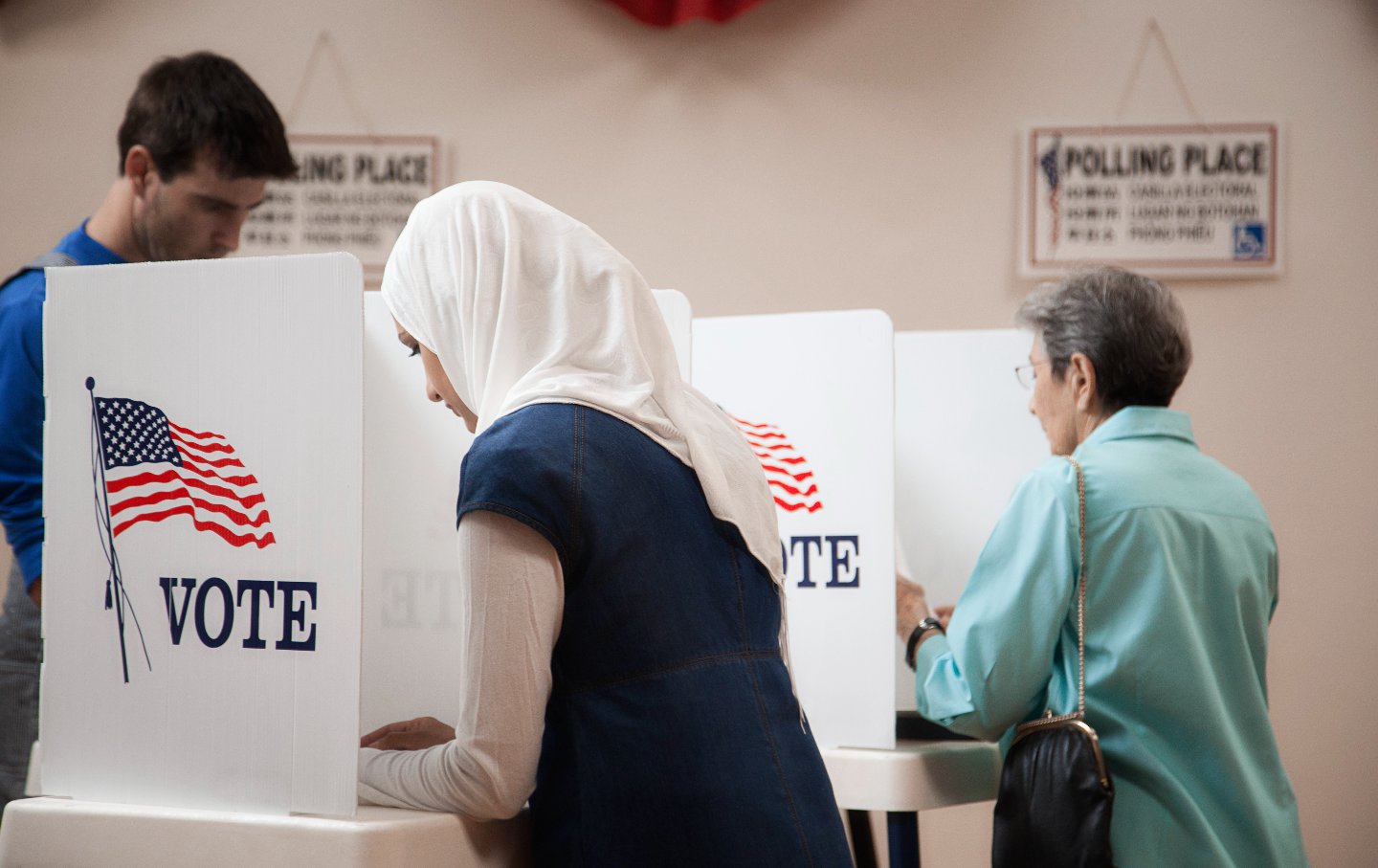 Last week, my organization, the Arab American Institute, released a poll of Arab Americans that sought to gauge how the horrific violence engulfing Israelis and Palestinians was impacting our community. The results spell bad news for President Biden.
I knew from my half-century of work organizing Arab Americans that they are deeply supportive of Palestinians and that there is rising concern about an anti-Arab backlash. So we expected to find disappointment with the Biden administration. What surprised us was the degree of frustration—and the intensity of the fear of a backlash.
We saw a dramatic decline in Arab American support for President Biden reflected in the poll. Only 17 percent said they would cast a ballot for him in 2024, a sharp drop from the 59 percent who voted for Biden in 2020. To find the reason, we didn't need to look any further than the two-thirds of Arab Americans who say they have a negative view of the president's handling of the current violence in Palestine and Israel—the same proportion who believe the United States should call for a cease-fire to end the hostilities.
Current Issue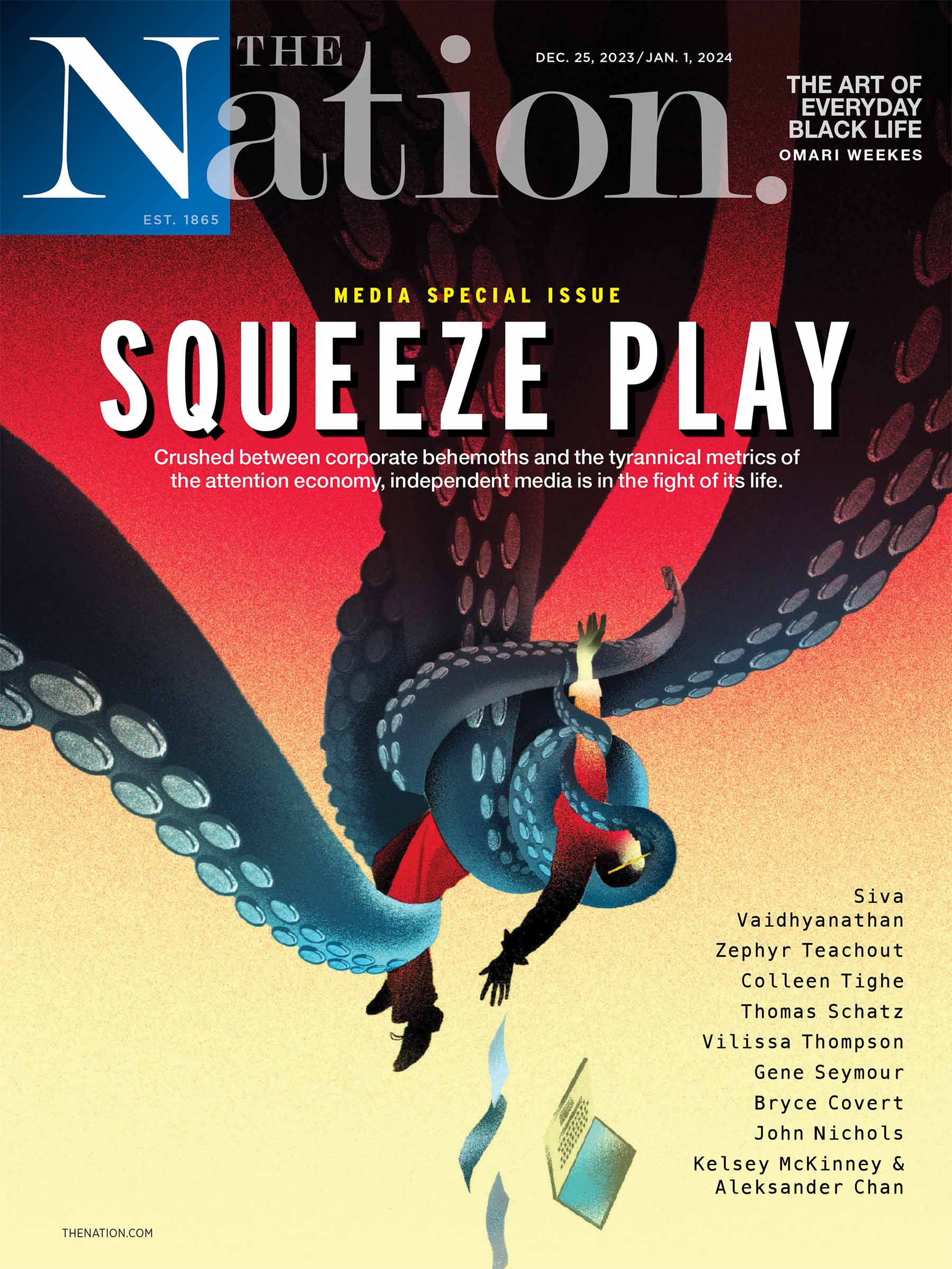 The poll demonstrates that Arab Americans also worry about the domestic fallout from the war and the heated rhetoric that has accompanied it. Eight in 10 Arab Americans fear that the current violence may provoke anti-Arab bigotry, and two-thirds are similarly concerned about antisemitism. There is also anxiety about publicly expressing views in support of Palestinian rights, with half of all Arab Americans concerned about discrimination at school, at work, and in their local community because of the conflict.
Significantly, Arab Americans aren't alone in their disappointment with President Biden. From my time working with the Jesse Jackson campaigns of 1984 and 1988, the Bernie Sanders campaigns of 2016 and 2020, and my three decades as a member of the Democratic National Committee, I also knew that President Biden's unqualified support for Israel and his refusal to call for a cease-fire wouldn't sit well with core Democratic voters. And they haven't.
Before October 7, polls showed that Democrats had a more favorable view of Palestinians than of Israelis. Change was to be expected in the immediate aftermath of Hamas's October 7 massacres of Israeli civilians. But as the toll on Palestinian civilians continues to mount, attitudes shifted again. A YouGov survey taken less than two weeks after the Israeli assault on Gaza began showed that half of Democrats sympathized equally with Israelis and Palestinians. While this even split in sympathy was also the case with Black voters, 30 percent of all voters under 29 years old had more sympathy for Palestinians, compared with 19 percent for Israelis. And a Data for Progress poll showed that 66 percent of all voters—and 80 percent of Democrats—want the president to call for a cease-fire. Young, Black, and Latino voters drive these Democratic numbers.
The bottom line is that the White House is badly out of step with the coalition that helped Biden defeat Donald Trump. While Arab Americans played a significant role in Michigan and Pennsylvania—where they constitute up to 5 percent and 2 percent of those states' voters, respectively—young voters and Black and Latino voters are decisive blocs in many more states. They didn't turn out to elect a wartime president whose rhetoric echoes that of a hawkish Ronald Reagan and who regularly goes to Congress to ask for tens of billions in armaments to fuel more wars. They voted for a president who would champion human rights and diplomacy, the rule of law, and an end to "forever wars."
Some Democratic strat­e­gists claim that Arab Americans, people of color, and progressive young voters will soon forget their disappointment and vote in 2024 as they did in 2020. This stance is insulting—and fraught with danger. If past Democratic defeats have taught us anything, it's that we can't take any group of voters for granted. If Biden loses just 25 percent of the Arab vote in Michigan—or 5 percent of the rest of the progressive coalition—it could spell defeat in 2024.