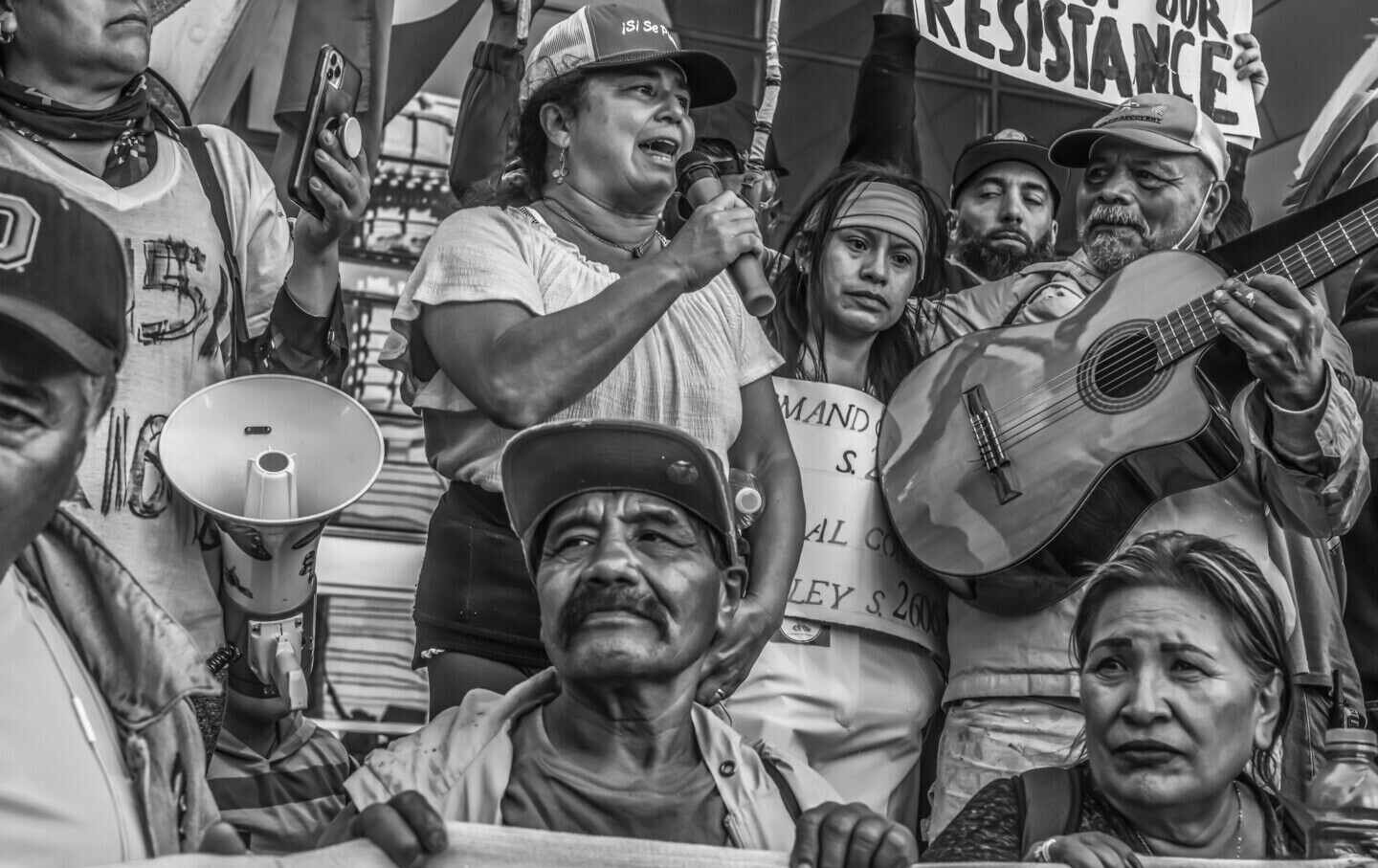 At the beginning of the 1990s, Sahuayo, a small city of factories and craftspeople near Michoacan's Lake Chapala, could not provide enough work to support its growing population. People had been leaving Michoacan for years, seeking jobs in the maquiladoras on the border, or in the fields of California's San Joaquin Valley. But as the North American Free Trade Agreement went into effect, the Mexican government devalued the peso, and a new wave of Sahuayenses were thrown into the migrant stream.
One of them was Patricia Garibay. Her sister and brothers had come north, and at 16 she followed in their footsteps. But while Patricia was able to get residence status, her siblings could not. "More than half their lives have been here—over 30 years," she says. During that time they've been unable to return to Michoacan to see their family. Her sister died here in the US without papers. "Like many others, our family was divided. If the law doesn't change, they'll never be able to go back either."
Garibay found domestic work in Sonoma County, and went on to care and clean for families for the next 30 years. Media stereotypes may lead some to believe that only the rich employ domestic workers. In a world of privatized health care, though, these mostly women laborers, like Garibay, provide essential care for the disabled, for older women and men with no families of their own, and for many who simply can't care for themselves. According to Renee Saucedo, organizer of the Almas Libres domestic worker collective in Sonoma County, thousands of women doing this work in California are undocumented. Jen Myzel employs domestic workers like Garibay, and is an outspoken advocate for them in marches and demonstrations. She believes they deserve legal status for the valuable work they do.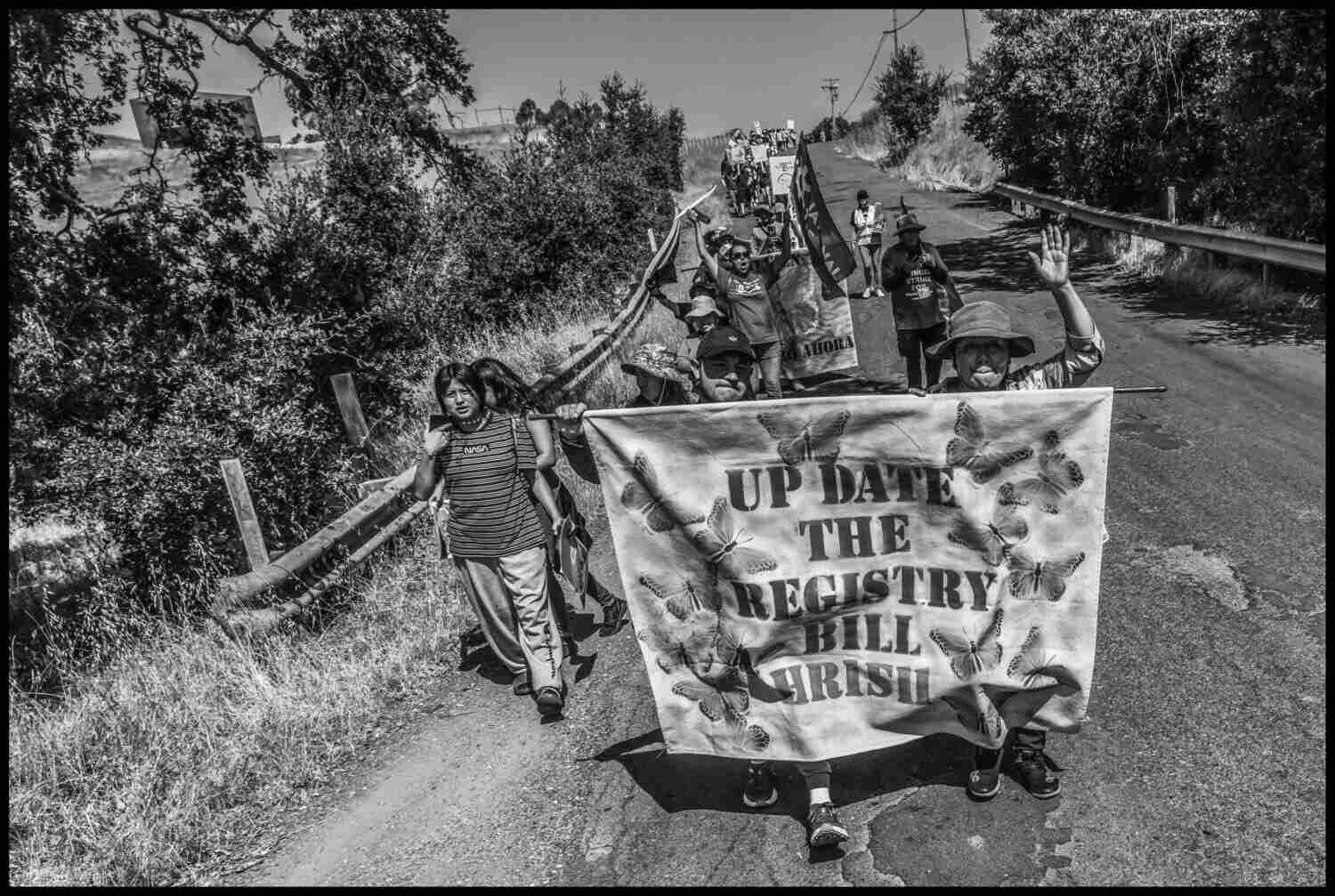 Garibay and Myzel were among several hundred immigrant rights activists who gathered at the beginning of August in Walnut Park, in Sonoma County's wine country. After listening to a few speeches and cheering on the local troupe of Aztec dancers, they set off on a three-day march to San Francisco's Federal Building. Their goal was to win support for a bill that could make a profound difference in the life of Garibay's family. "I'm fighting for them," she says."
HR 1511, "Renewing Immigration Provisions of the Immigration Act of 1929," is breathtaking in its simplicity. It just changes a date: January 1, 1972. Today, anyone who entered the US without a visa before that date can apply for legal permanent residence—the "green card." After five years as a legal resident, this person can then apply for US citizenship. This registry process is contained in Section 249 of the Immigration and Nationality Act, and the date has been changed four times—from 1921 to 1924, 1940, 1948, and finally 1972.
Unfortunately, for the estimated 11 million undocumented immigrants living in US communities, only a tiny handful qualify under the current registry date. That population is aging out. If someone came to the United States just before 1972, at the age of 20, that person would be over 70 now. From 2015 to 2019, only 305 got legal status. "No one really knows how many have come since that date," says Saucedo, who helped set up the Northern California Coalition for Just Immigration Reform. "Ninety percent of currently undocumented people is probably an underestimate."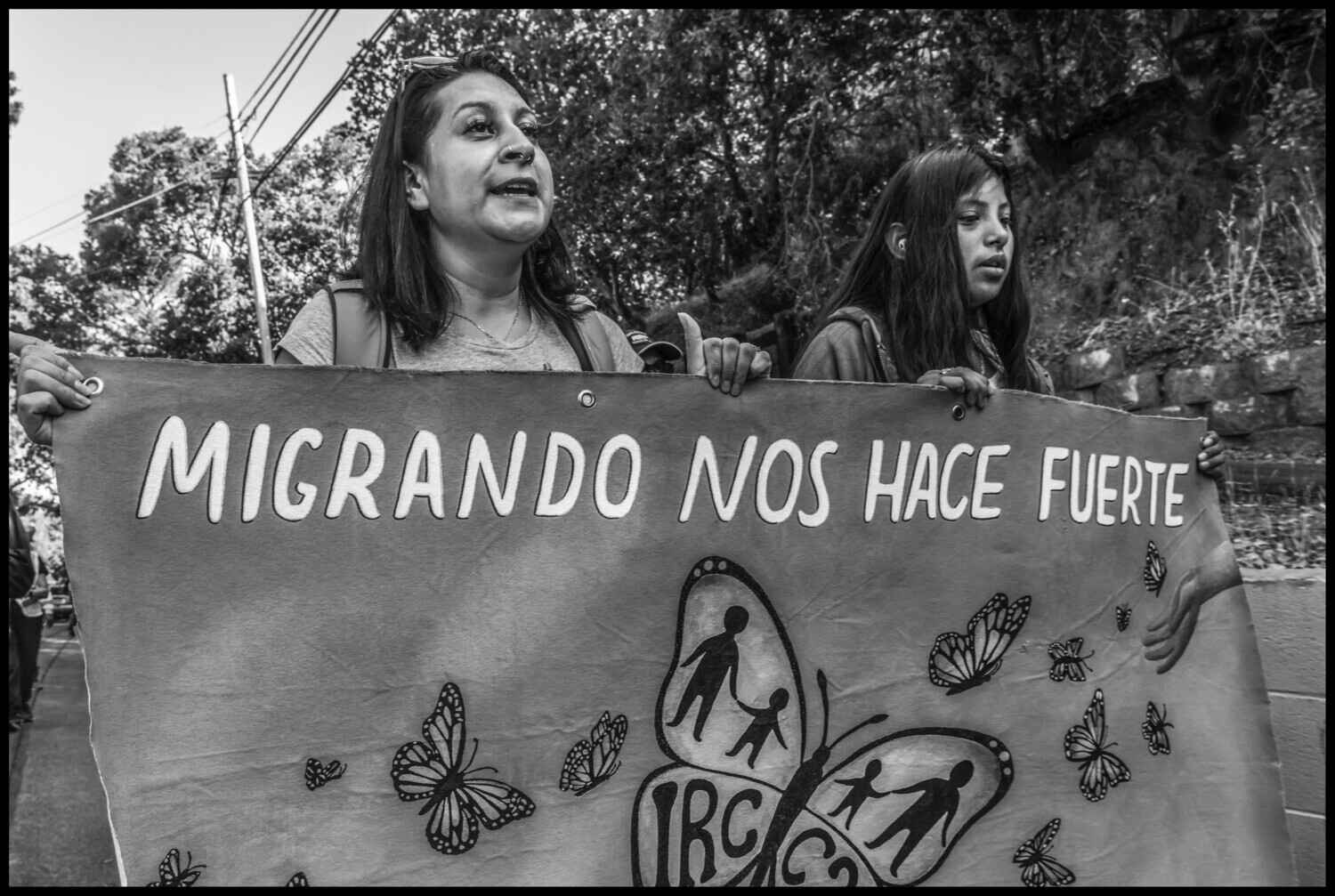 Known as the Registry Bill, HR 1511 would allow anyone in the country for seven years to apply for a green card. Instead of establishing a new fixed date, a person could set the legalization process into motion seven years after they crossed the border.
"Seven years recognizes that by then a person has shown they're rooted in this country and community," explains Angelica Salas, executive director of the Coalition for Humane Immigration Reform in Los Angeles, which helps coordinate the national campaign for the bill. "Seven years demonstrates a commitment," she says. "The same timeframe that legitimizes a common law marriage."
Another activist on the march, Emma Delgado, a leader of Mujeres Unidas y Activas (United and Active Women) explained. "I haven't seen my children in many years because there is currently no way for me to apply for legal residency." She called the family separation produced by current immigration law "immoral."
The Petaluma–San Francisco march, organized by the Northern California Coalition for Immigration Reform and supported by a handful of local immigrant rights advocates, was one of a dozen around the country. People also walked from Silicon Valley to San Francisco in a similar three-day trek. Other marches were one-day events. Some were followed by a day in which immigrant workers stayed home from their jobs.