I Was Attacked for My Speech About Palestine. I Stand by Every Word.
My CUNY Law speech led to a torrent of abuse and vitriol, but I have no regrets.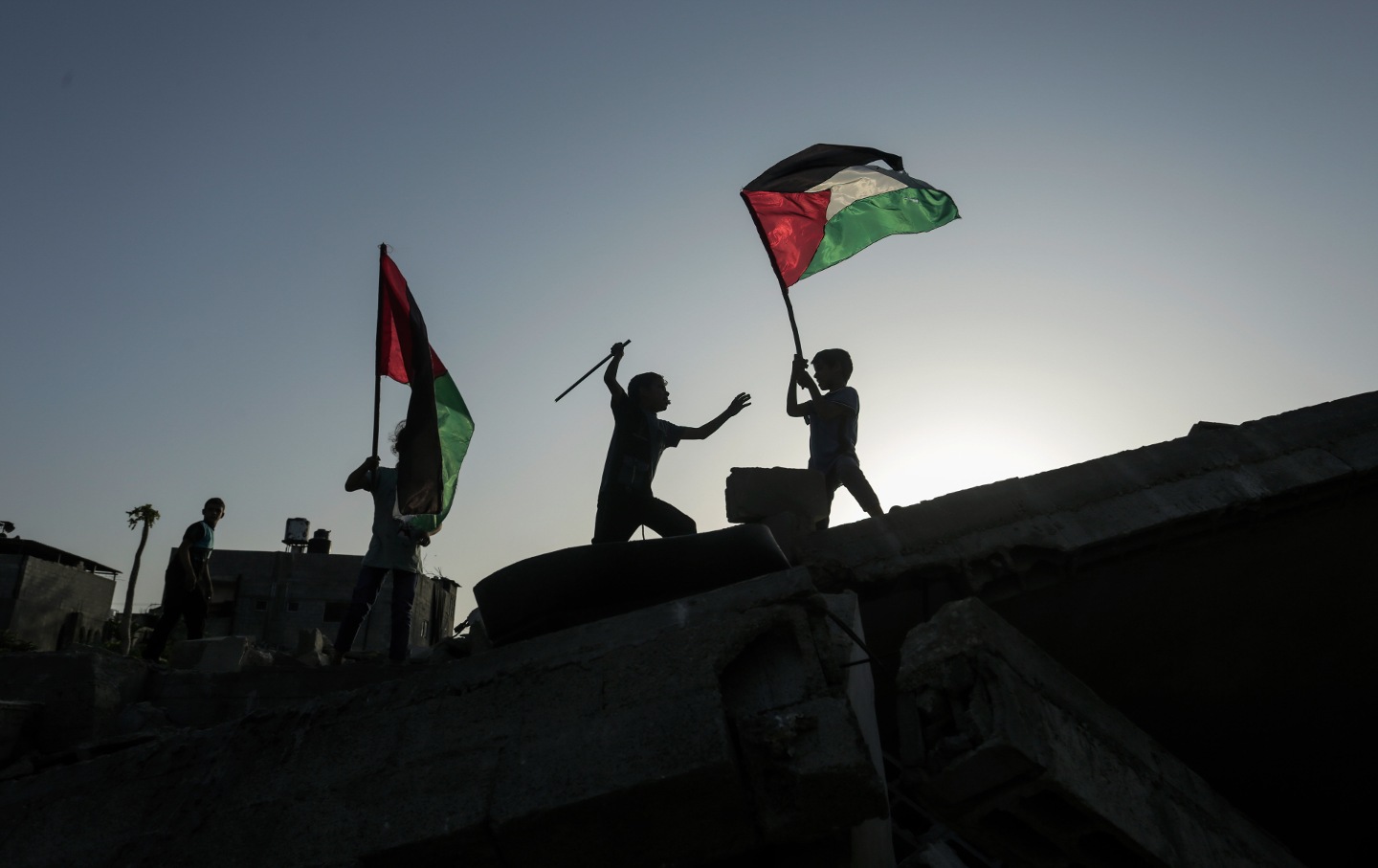 This past May, I was honored to be one of two students to give a commencement speech at the City University of New York's law school. Being chosen by my fellow students was a humbling moment, and a reflection of our shared passion for social justice—an ethos that is at the core of CUNY law school's articulated mission. In my speech, I urged my classmates to use our legal training to protect our communities, and to fight for a better, more just world, one case and one client at a time. I spoke about deep-seated societal injustices, mentioning the brown and Black men who are killed by the state at Rikers, the asylum seekers at our southern border, and the pervasiveness of state surveillance.
And I spoke about Israel's oppression of Palestinians.
My classmates and professors punctuated my speech with cheers and applause, giving me a standing ovation as my eyes welled up with tears. It's a moment I will forever cherish.
My feelings of euphoria didn't last long. Seemingly overnight, I went from a mostly anonymous prospective lawyer to Public Enemy Number One. I became the target of vicious attacks, predominantly focused on my remarks about Israel. My picture was on the front page of the New York Post. Members of Congress from across the political spectrum smeared me on social media. New York City Mayor Eric Adams quickly joined in. The CUNY Board of Trustees issued its own statement defaming me and twisting my words out of context. Some critics claimed that my remarks made me unfit to join the bar and called for me not to be admitted.
Coping with all of this has been one of the most difficult and painful things I have ever had to do. The pressure on me to recant and plead for forgiveness has been intense. But I stand by every word I uttered from that stage because my speech was grounded in the anti-racist, anti-oppression values that have guided me my entire life.
Growing up, I was taught by my family and community that Palestine is the litmus test for whether you are willing to fight for justice, however unpopular the cause is. I attended rallies and protests calling for freedom and justice for Palestinians in my youth, became active in Students for Justice in Palestine (SJP) as an undergraduate, and led CUNY law school's SJP chapter. The more I reckoned with how complicit the United States is in the violence Israel inflicts on Palestinians, the more I felt obliged to speak up. When another CUNY law student, Nerdeen Kiswani, was attacked by a smear campaign for speaking out in support of Palestinians, I helped organize a campaign to support her, and together we were able to bring the issue of Palestine to the forefront at CUNY Law—passing a Boycott, Divestment, and Sanctions resolution through student government, which was later endorsed by faculty.
Current Issue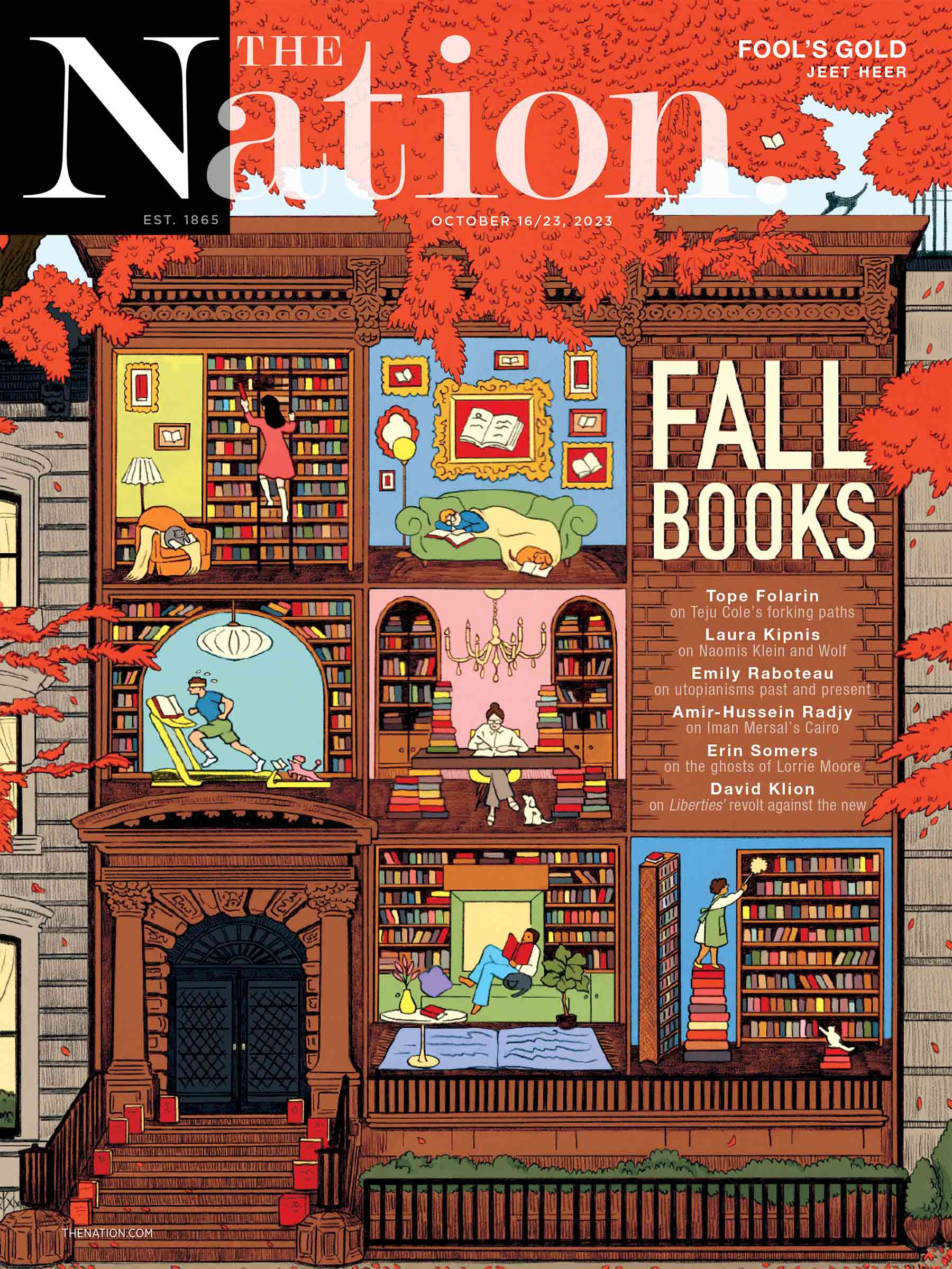 While some members of Congress and the mayor express outrage at my words, they have nothing to say about Israel's brutal and racist oppression of Palestinians, something that all major human rights organizations have described as a form of apartheid.
Israel's government is intensifying the violent repression of Palestinians, accelerating the expansion of illegal settlements on occupied Palestinian land and threatening to provoke a major religious conflagration around the Noble Sanctuary mosque complex in occupied East Jerusalem. So far this year, Israeli soldiers have killed at least 170 Palestinians, including 20 children, putting it on pace to be the deadliest year on record for Palestinians in the West Bank in decades.
In the midst of the controversy, I have also experienced support. Strangers and friends alike have reached out to me to let me know they have my back. The reality is that, despite the American government's unconditional support for and complicity with Israel, the American people are increasingly starting to reckon with the parallels between America's settler-colonial history and that of Israel, and are increasingly supportive of the Palestinian struggle for freedom. In fact, a Gallup poll recently showed that for the first time in American history, more Democrats are sympathetic with Palestinians than with Israelis.
I will not apologize for fulfilling my moral obligation to call out oppressive institutions and regimes wherever they exist, no matter what consequences I may face. Since Israel was established in 1948, it has wreaked violence and pain on the Palestinian people. Rather than targeting people like me who shine a light on that reality, perhaps Israel's defenders should instead choose to stand on the right side of history and work to end Israeli apartheid.