World
/
September 21, 2023
When the Taliban Returned: One Woman's Story of Survival
Mehri Rezaee worked hard to attend the best universities, land a coveted job, and support herself and her family—only to lose everything when the Taliban took control of Afghanistan in 2021.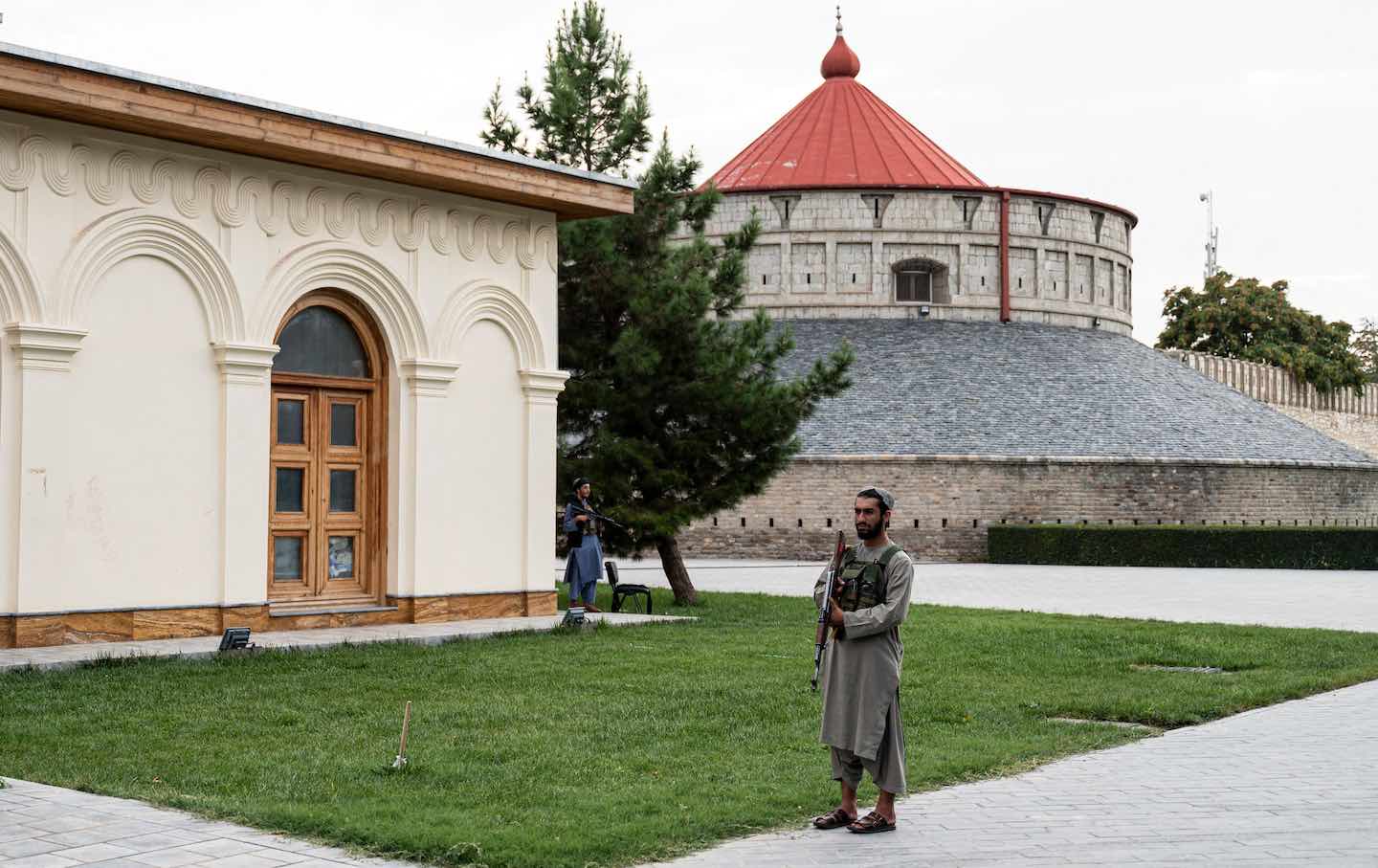 On the morning of August 15, 2021, like on any other weekday of the previous year, I arrived at the presidential palace in Kabul, where I worked as a legal adviser to the vice president on human rights and women's issues. But the palace looked different. Men who normally came to work in suits were wearing traditional Afghan garb, as if they were preparing to blend in the crowd should the Taliban suddenly show up. Indeed, news had spread that morning that the Taliban had arrived at the gates of the capital city and were advancing at a rapid pace.
As I walked around the office to say hello to my coworkers, I noticed that everybody was deleting the files on their computers and shredding documents. I walked over to the administration office to get a letter signed. The person there said they had already erased all their archives, and there was no point in certifying a new document. "Just go," he said. "The Taliban are in the city. Go and hide somewhere."
I ran to my office, shouting the news to my coworkers along the way. I threw some things into a bag and left the building, stepping onto the street at about 10 am. By then, it was filled with people, in cars or on foot, carrying bags and suitcases, running in all directions. There were traffic jams everywhere, flustered crowds all over the sidewalk—men, women, and children, all terrified.
My mother greeted me when I returned home, but I went straight into my room and cried, unsure what to do next.
A couple of days passed like this: I didn't leave home, and I spent hours on the phone with people around the world. A colleague from Germany told me that they had put my name on a list of refugees, but they couldn't promise anything. I thanked them and forgot about it.
On August 20, four days after the Taliban took full control of the capital, I went to the airport with my brother and a few other friends. We took a taxi and saw that the Taliban were everywhere, standing at crossroads, armed with heavy guns.
Current Issue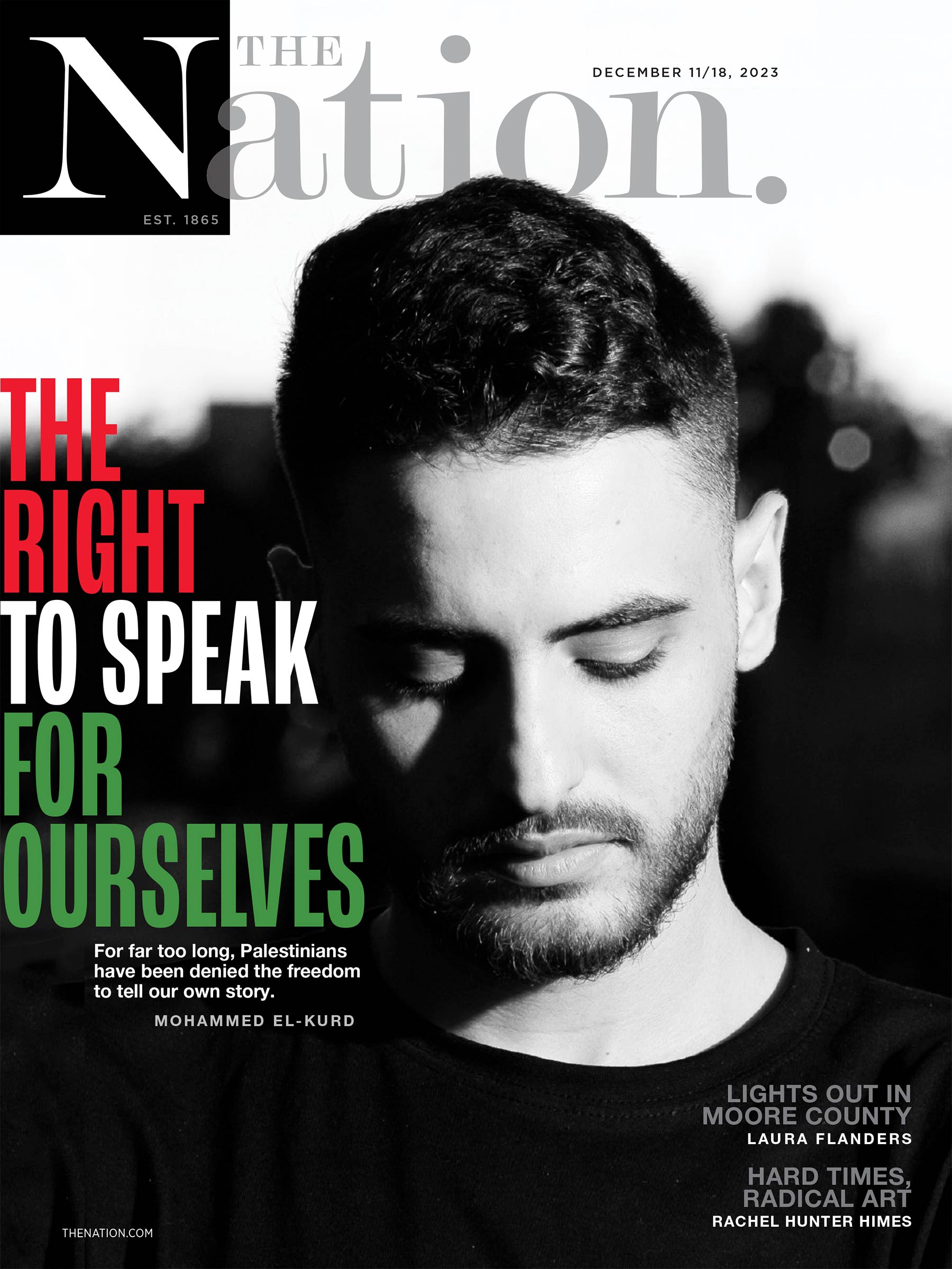 Near the airport, the militants formed a line to keep people from approaching the gate. They yelled at us, and if people came close they shot at the ground or into the sky. Some of the bullets ricocheted off the asphalt and injured people, but eventually the crowd grew too large to control, and we managed to break through their lines. Once we were past them, we reached the Baran camp, the entry to the Hamid Karzai airport. Taliban fighters were wandering around with whips and sticks, randomly beating people, screaming, "Why do you want to leave? Why do you want to be with the Americans? Stay here and build your country!"
We got there at 5 pm and stayed through the night, until 9 am the next day. The whole time, the crowd of men, women, and children didn't move an inch. Everybody just stayed pressed together, waiting in the August heat for a chance to get into the airport. At 10 pm, the gates opened for a few minutes and the crowd stampeded. At least seven people, including three women that I saw, were trampled to death. The guards pushed people back by spraying fire extinguishers at them. The bodies of the dead women lay there for a while before they weree taken away. I returned home.
Four days later, a friend who is a university professor in the United States contacted me. She had managed to get the University of Oklahoma to issue an invitation letter, so I could go to the US on a visiting scholar visa. I went back to the airport, thinking that this letter might move things along. This time, there was a semblance of order. In front of the entrance ran a massive gutter full of dirty water. The police were standing on the other side of it. You had to jump in the gutter to show them your documents, and if they found them acceptable, you could cross to the other side.
The wait was insufferable. I ran out of stamina and went home to take a nap. When I awoke, I saw on the news that a suicide bomber had detonated a bomb behind the gates, very close to where I was waiting, only three hours after I left. More than 180 people, including 13 US troops, died.
Later, I read that all foreign forces agreed to leave Afghanistan by August 31, allowing the Taliban to take full control of the country. I took that as a deadline for myself.
On August 30, I went to the Iranian border. Through friends of friends, I secured a ticket for a bus headed to Herat. But because the Taliban didn't allow single women to travel on their own, the travel agent, who was a family friend, came to the terminal to talk the driver into letting me board. The driver refused. Other drivers had abetted people like me and the Taliban beat them and took away their licenses. As they were talking, the bus started filling up. I noticed an old man with his daughter and two grandchildren sitting together in the back. I approached him.
"Can I sit here with you, as if I am part of your family?" I asked him. He agreed. I told the driver that the old man would pretend to be my father, and even if the Taliban discovered our scheme, they couldn't prove that the driver knew that beforehand. He finally relented.
I bid the most difficult farewells of my life to my mother and brothers outside the bus and took my seat in the back, thinking that I might never see them again. The bus rolled out of the terminal. Every time we drove past a town, I felt as if a piece of my heart had been snatched out of my chest.
The ride took about 20 hours. Every so often we had to stop at a checkpoint. The Taliban would board the bus and walk down the aisle, scrutinizing all the faces. Most of them gave a little lecture, threatening us to keep away from Iran and exhorting us to stay back home and help them rebuild Afghanistan. Everybody said, "Of course we're not going to Iran! We're just visiting family in Herat."
In Herat, I got into a van headed to the Iranian border. Near the border, I panicked. The last and most difficult Taliban checkpoint was ahead of us, and I feared they would send me back after all I had gone through.
I was born in 1979, in a remote village in the mountainous province of Daikundi. The first few years of my life coincided with the first years of the Soviet occupation of Afghanistan. As the battle to expel the Red Army intensified, our little village ended up in the crossfire. I remember sounds of gunfire, which reverberated in the mountains, and the planes flying over our house to bomb the countryside around us.
When I was 4, my family decided that it was no longer safe to live there. We set out one night and spent nearly four months walking to the border of Iran. They settled us in a camp near Zabol. I had a cousin who lived in Rey, near Tehran. From the governor's office she obtained permission for us to reside there, and then she came and fetched us.
My mother was pregnant during the walk across the border, and she gave birth to my sister shortly after we arrived in Iran. She later gave birth to two more of my siblings, and we became eight kids. My father was a construction worker and my mother worked in an herb garden, pulling weeds and picking herbs. They didn't make much money, but we all went to school, and I made it to university.
I went to Chamran University in Ahvaz and studied clinical psychology. Then I moved back to Tehran and became an intern at a mental hospital. Despite my love and passion for that career, I couldn't get a job. We were Afghan refugees and could never get citizenship, just a temporary residence card that we had to renew every year.
Then 9/11 happened, and the US invaded Afghanistan. My family followed the war very closely from Iran, cheering the American army as they pulverized the Taliban. When Karzai came into power and Afghanistan seemed like a place we could live in again, I decided to go back home.
I hadn't seen the country in 25 years. To me, it was an entirely new place. I stayed there a few weeks, talked to some people in the government and made connections. I also got my birth certificate and my Afghan passport, and for the first time in my life I was able to travel with official documents.
After completing a graduate program, I got a job at the Maryam Institute in Kabul, a higher education institute for women. My plan was to teach there, but I soon realized how much my Farsi had become fully Persianized, different from the one the Afghans spoke. I eventually went back to Iran and got my PhD in international law, before returning to Afghanistan to get a government job. After weeks of searching and meeting with people, I was appointed as the investigator examining the election fraud claims in the province of Ghor. Known as one of the most dangerous states in Afghanistan, the Taliban have often had a strong presence in Ghor. I became the head of the election commissioners team, mainly because none of the other commissioners, who were all men, were willing to take the job. They said that if the Taliban didn't like the outcome of the elections, the head commissioner would be their first target.
We survived a very tough election, and afterward the second vice president offered me a job as a legal adviser. I moved back to Kabul to work in the presidential palace, finally in the type of position I had always coveted.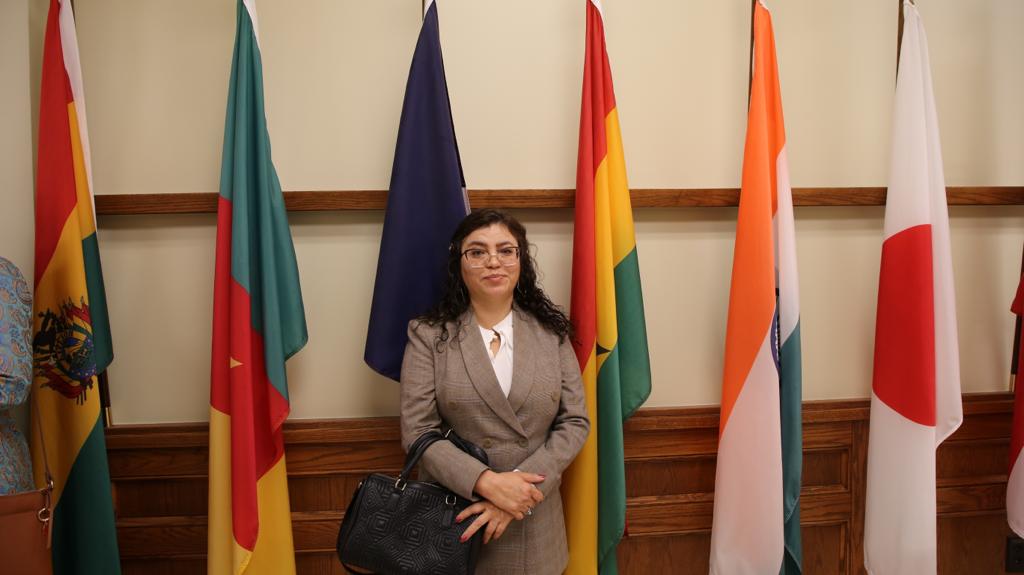 But my professional success was short-lived. I took the job in the summer of 2020. The Taliban were back in Kabul a year later.
At the last checkpoint before the Iranian border, the Taliban forced all the men out of the van and searched and interrogated them. They interviewed some of the women too, but, miraculously, no one approached me. We passed through the last checkpoint and I let out a sigh of relief. After some back and forth with the Iranian officer at the border, I obtained a visa that allowed me entry into Iran.
On the other side, as my fear and anxiety let up, an enormous sadness set in. I had always traveled between Iran and Afghanistan, but now I left Afghanistan with no hope of returning. After a short stay in Mashad, I traveled to Tehran, where I had family and friends.
The University of Oklahoma offer was still standing. My plan was to accept it, but because the United States doesn't have a physical embassy in Iran, I needed to travel to a third country to get my visa. I visited the embassies of all nearby countries, from Oman to Turkey to India and others, but none of them would give me a visa for a few days so I could go and do my interview at an American embassy. While I was struggling to find a way out, I got an e-mail informing me that I had been approved for asylum in Germany. I had almost forgotten that, on the day Kabul fell, some of my friends in Germany put my name on a list there.
In Berlin, I was taken to the Heim, the camp for the refugees, to a very small room I would share with another Afghan woman. She had lost her husband and child during a Taliban attack and cried and screamed constantly, day and night. I had just left the rest of my family in Iran and felt extremely fragile. Covid was also peaking and I couldn't go anywhere. The winter was brutal, the sky constantly downcast, and my knees ached so much that I could barely walk.
I stayed in Germany for six months while I was waiting to hear back from the American embassy. I was determined to go back to Kabul if my visa got rejected. At least the Taliban would kill you and then it would all be over. In Germany, for the first time in my entire life, I had suicidal thoughts.
Then my American visa was approved. I landed in Oklahoma in the late spring of 2022 to warm weather and kind people, who smiled when they spoke to you. I immediately felt better.
Popular
"swipe left below to view more authors"

Swipe →
At the university, I started teaching Farsi and conducting research on Afghanistan, while taking English courses on the side. I've finished two papers and organized two panels, one on the condition of Afghan women and one on the genocide of the Hazara. Currently I am working on an article about the disparity between the pledges the Western governments made when the wave of refugees fled Afghanistan and what they actually delivered.
In the 2018 Global Compact on the Refugees, the signatories committed to protect and support refugees whose lives are at serious risk in their home country. That is clearly the case for many Afghans, but over the last two years European countries such as Germany and Greece have either rejected or returned Afghan refugees to EU border countries such as Turkey. The US committed to issue Special Immigrant Visas to the Afghan citizens who worked with the US Army during the war, but many of them are still stuck there, and hardly a day passes without one of them getting arrested or killed by the Taliban. During the evacuation, the US brought in thousands of Afghans, promising to make up for the disaster they left behind. But Afghans were given only a two-year permission to stay. Although the US recently renewed the permission for two more years, the impermanence of the status means that we can't find jobs, send our kids to school, or build more stable lives.
In my article, I explain how Western governments made many lofty promises but have delivered on virtually none of them, and no one is holding them accountable.
I am also volunteering as a consultant for a university in Bangladesh, using my experience in clinical psychology to help with their Afghan students who have been suffering since the Taliban takeover. After spending the day at the university, at night I log in on Zoom at 10 pm to do that job.
I am much happier these days because I can work, and working keeps me alive. But I feel deeply lonely, and extremely worried about my family. The visa problems also won't leave me alone. I came to the US on a one-year J-1 visa. I was one of about a dozen Afghan scholars who arrived in the US with that visa. Once the expiration date approached, the others applied for asylum. But Germany had already given me a third-year residence permit. Germany is considered a "safe third country," and people who have residence in a safe country are not qualified to apply for asylum in America.
The people at the University of Oklahoma have renewed my visiting scholar status for one more year, so I can stay in the US until next summer. But once my permit in Germany expires, and if I cannot qualify for more permanent placement here in the US, then Afghanistan would be my only option.
In spite of all the challenges I've faced, I know that no matter what comes, I will rebuild my life if it comes to that. I built a life out of nothing and don't expect special favors from anyone. I have worked hard my entire life to attend the best universities in Iran and to feed myself and my family. I set goals for myself and, despite everything that happened in my life, accomplished all of them. I know that I can do it again.