The Coronavirus Still Doesn't Care About Your Feelings
The Covid-19 pandemic is not a state of mind—and telling us not to panic isn't healthcare.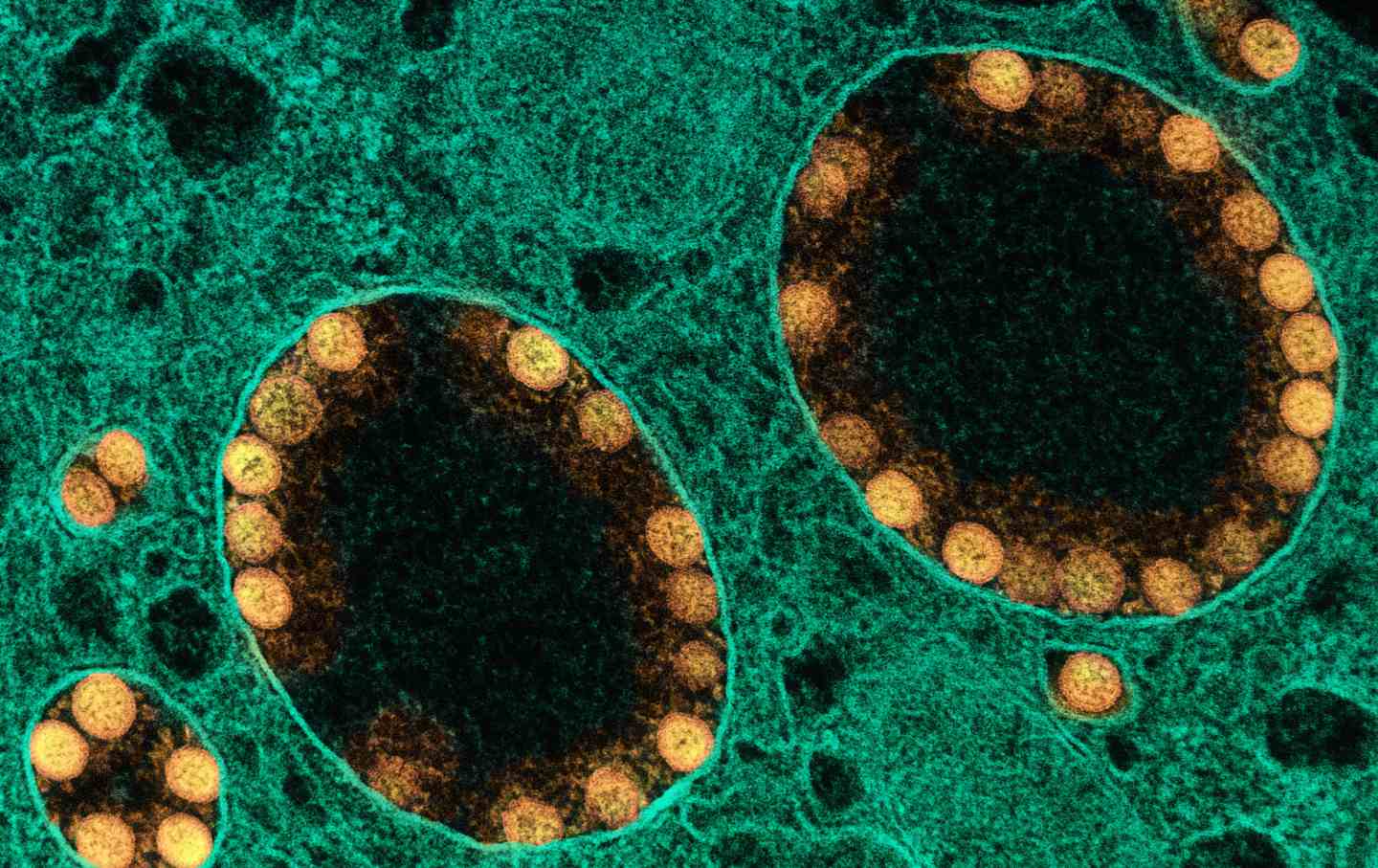 You might be forgiven for thinking it's been a very quiet few months for the Covid-19 pandemic. Besides the rollout of new boosters, the coronavirus has largely slipped out of the headlines. But the virus is on the move. Viral levels in wastewater are similar to what they were during the first two waves of the pandemic. Recent coverage of the so-called Pirola variant, which is acknowledged to have "an alarming number of mutations," led with the headline "Yes, There's a New Covid Variant. No, You Shouldn't Panic."
Even if you haven't heard much about the new strain of the coronavirus, being told not to panic might induce déjà vu. In late 2021, as the Omicron variant was making its way to the United States, Anthony Fauci told the public that it was "nothing to panic about" and that "we should not be freaking out." Ashish Jha, the Biden administration's former Covid czar, also cautioned against undue alarm over Omicron BA.1, claiming that there was "absolutely no reason to panic." This is a telling claim, given what was to follow—the six weeks of the Omicron BA.1 wave led to hundreds of thousands of deaths in a matter of weeks, a mortality event unprecedented in the history of the republic.
Current Issue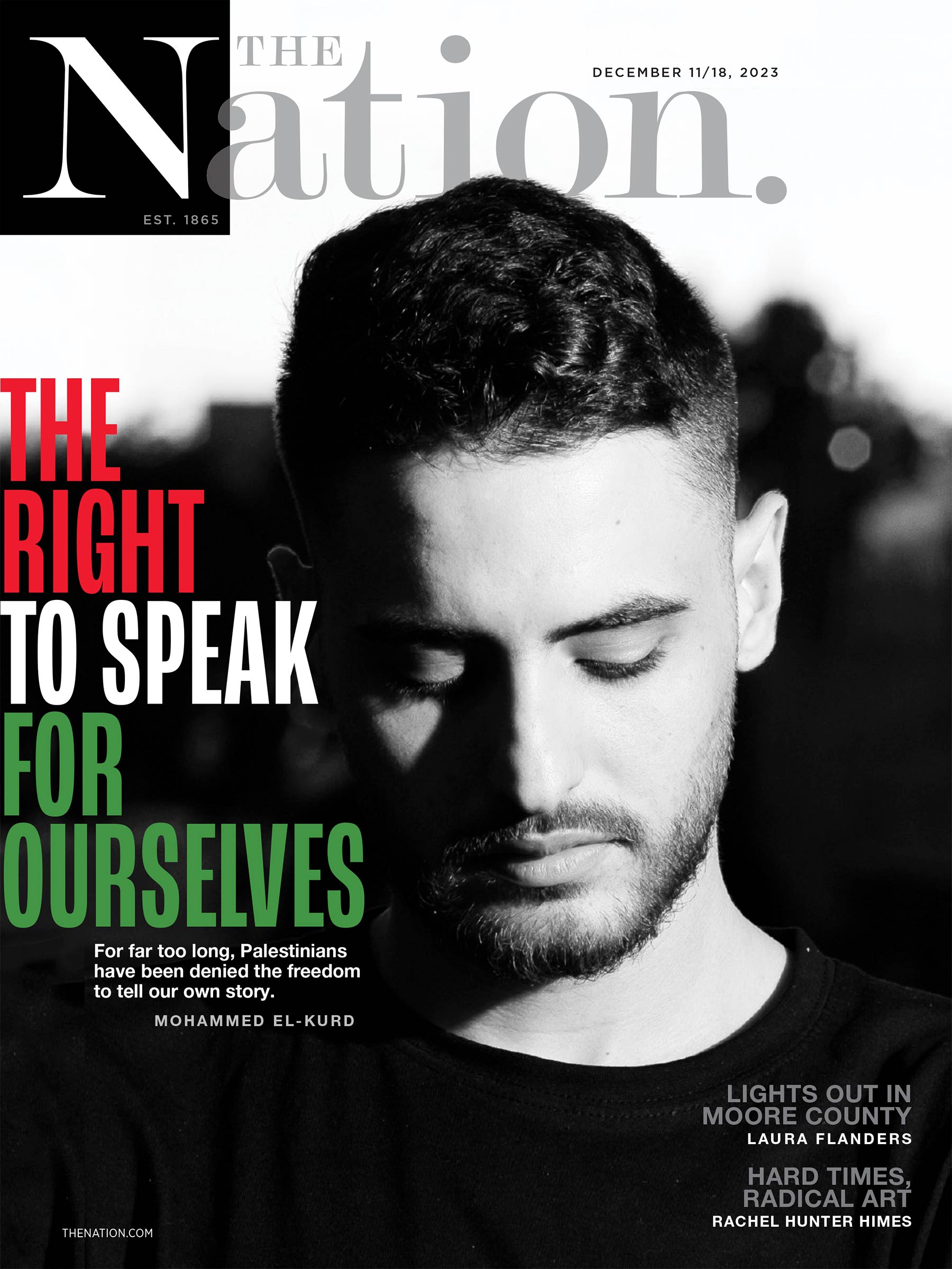 Indeed, experts have been offering the public advice about how to feel about Covid-19 since January 2020, when New York Times columnist Farhad Manjoo opined, "Panic will hurt us far more than it'll help." That same week, Zeke Emanuel—a former health adviser to the Obama administration, latterly an adviser to the Biden administration—said Americans should "stop panicking and being hysterical.… We are having a little too much [sic] histrionics about this."
This concern about public panic has been a leitmotif of the Covid-19 pandemic, even earning itself a name ("elite panic") among some scholars. But if there's one thing we've learned, three and a half years into the current crisis, it's that—contrary to what the movies taught us—pandemics don't automatically spawn terror-stricken stampedes in the streets. Media and public health coverage have a strong hand in shaping public response and can—under the wrong circumstances—promote indifference, incaution, and even apathy. A very visible example of this was the sharp drop in the number of people masking after the CDC revised its guidelines in 2021, recommending that masking was not necessary for the vaccinated (from 90 percent in May to 53 percent in September).
As that example suggests, emphasizing the message "don't panic" puts the cart before the horse unless tangible measures are being taken to prevent panic-worthy outcomes. And indeed, these repeated assurances against panic have arguably also preempted a more vigorous and urgent public health response—as well as perversely increasing public acceptance of the risks posed by coronavirus infection and the unchecked transmission of the virus. This "moral calm"—a sort of manufactured consent—impedes risk mitigation by promoting the underestimation of a threat. Soothing public messaging during disasters can often lead to an increased death toll: Tragically, false reassurance contributed to mortality in both the attacks on the World Trade Center and the sinking of the Titanic.
But at a deeper level, this emphasis on public sentiment has contributed to confusion about the meaning of the term "pandemic." A pandemic is an epidemiological term, and the meaning is quite specific—pandemics are global and unpredictable in their trajectory; endemic diseases are local and predictable. Despite the end of the Public Health Emergency in May, Covid-19 remains a pandemic, by definition. Yet some experts and public figures have uncritically advanced the idea that if the public appears to be tired, bored, or noncompliant with public health measures, then the pandemic must be over.
But pandemics are impervious to ratings; they cannot be canceled or publicly shamed. History is replete with examples of pandemics that blazed for decades, sometimes smoldering for years before flaring up again into catastrophe. The Black Death (1346–1353 AD), the Antonine Plague (165–180 AD), and the Plague of Justinian (541–549 AD), pandemics all, lacked the quick resolution of the 1918 influenza pandemic. A pandemic cannot tell when the news cycle has moved on.
Yet this misperception—that pandemics can be ended by human fiat—has had remarkable staying power during the current crisis. In November 2021, the former Obama administration official Juliette Kayyem claimed that the pandemic response needed to be ended politically, with Americans getting "nudged into the recovery phase" by officials. It is fortunate that Kayyem's words were not heeded—the Omicron wave arrived in the US just weeks after her article ran—but her basic premise has informed Biden's pandemic policy ever since.
Perhaps even less responsibly, the physician Steven Phillips has called for "new courageous 'accept exposure' policies"—asserting that incautious behavior by Americans would be the true signal of the end of the pandemic. In an essay for Time this January, Phillips wrote: "Here's my proposed definition: the country will not fully emerge from the Covid-19 pandemic until most people in our diverse nation accept the risk and consequences of exposure to a ubiquitous SARS-CoV-2, the virus that causes Covid-19."
This claim—that more disease risk and contagion means the end of a disease event—runs contrary to the science. Many have claimed that widespread SARS-CoV-2 infections will lead to increasingly mild disease that poses fewer concerns for an increasingly vaccinated (or previously infected) population. In fact, more disease spread means faster evolution for SARS-CoV-2, and greater risks for public health. As we (A.C. and collaborators) and others have pointed out, rapid evolution creates the risk of novel variants with unpredictable severity. It also threatens the means that we have to prevent and treat Covid-19: monoclonal antibody treatments no longer work, Paxlovid is showing signs of viral resistance, and booster strategy is complicated by viral evolution of resistance to vaccines.
But these efforts to manage and direct public feelings are not just more magical thinking; they are specifically intended to promote a return to pre-pandemic patterns of work and consumption. This motive was articulated explicitly in a McKinsey white paper from March 2022, which put forward the invented concept of "economic endemicity"—defined as occurring when "epidemiology substantially decouples from economic activity." The "Urgency of Normal" movement similarly used an emotional message (that an "urgent return to fully normal life and schooling" is needed to "protect" children) to advocate for the near-total abandonment of disease containment measures. But in the absence of disease control measures, a rebound of economic activity can only lead to a rebound of disease. (This outcome was predicted by a team that was led by one of the authors [A.C.] in the spring of 2021.)
A pandemic is a public health crisis, not a public relations crisis. Conflating the spread of a disease with the way people feel about responding to that spread is deeply illogical—yet a great deal of the Biden administration's management of Covid-19 has rested on this confusion. Joe Biden amplified this mistaken perspective last September when he noted that the pandemic was "over"—and then backed that claim by stating, "If you notice, no one's wearing masks. Everybody seems to be in pretty good shape." The presence or absence of health behaviors reveals little about a threat to health itself, of course—and a decline in mask use has been shaped, in part, by the Biden administration's waning support for masking.
Popular
"swipe left below to view more authors"

Swipe →
Separately, long Covid poses an ongoing threat both at an individual and a public health level. If our increasingly relaxed attitude toward public health measures and the relatively unchecked spread of the virus continue, most people will get Covid at least once a year; one in five infections leads to long Covid. Although it's not talked about a lot, anyone can get long Covid; vaccines reduce this risk, but only modestly. This math gets really ugly.
The situation we are in today was predictable. It was predictable that the virus would rapidly evolve to evade the immune system, that natural immunity would wane quickly and unevenly in the population, that a vaccine-only strategy would not be sufficient to control widespread Covid-19 transmission through herd immunity, and that reopening too quickly would lead to a variant-driven rebound. All of these unfortunate outcomes were predicted in peer-reviewed literature in 2020–21 by a team led by one of the authors (A.C.), even though the soothing public messaging at the time called it very differently.
As should now be very clear, we cannot manifest our way to a good outcome. Concrete interventions are required—including improvements in air quality and other measures aimed at limiting spread in public buildings, more research into vaccine boosting strategy, and investments in next-generation prophylactics and treatments. Rather than damping down panic, public health messaging needs to discuss risks honestly and focus on reducing spread. Despite messages to the contrary, our situation remains unstable, because the virus continues to evolve rapidly, and vaccines alone cannot slow this evolution.
In the early months of the pandemic, many in the media drew parallels between the public's response to Covid-19 and the well-known "stages of grief": denial, bargaining, anger, depression, and acceptance. The current situation with Covid-19 calls for solutions, not a grieving process that should be hustled along to the final stage of acceptance.
We need your help to continue publishing stories like this one. Supporters like you play a vital role in keeping our reporting fiercely independent. Donate today to support progressive journalism this Giving Tuesday.