The Wisconsin GOP's New Attack on Democracy Is Obscene Even for Them
Conservatives lost control of Wisconsin's Supreme Court with April's election of Justice Janet Protasiewicz. Now, they're scheming to impeach her.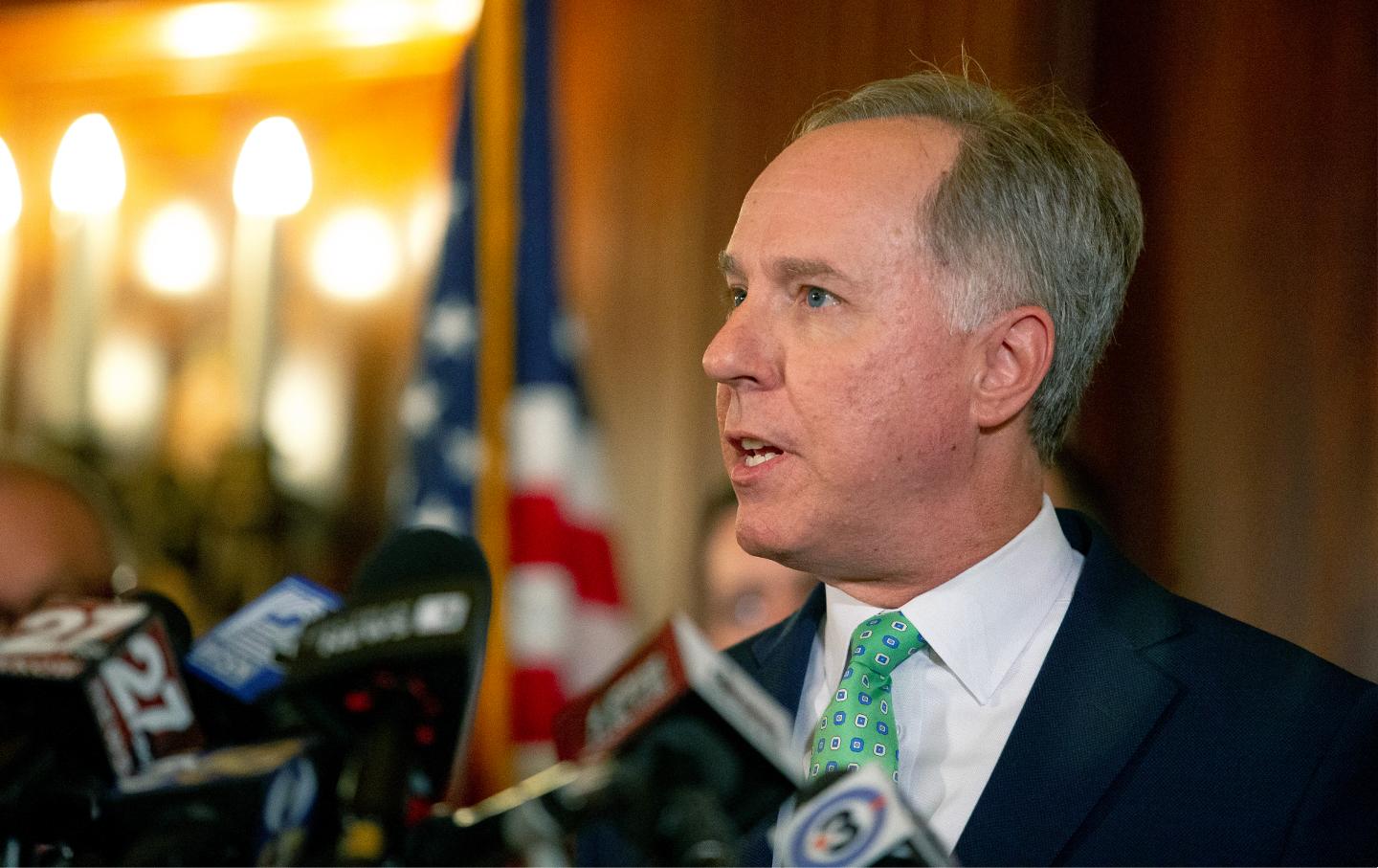 Janet Protasiewicz, a veteran prosecutor and jurist, ran for a seat on the Wisconsin Supreme Court this year as a transparent candidate who spoke frankly about the need to respect women's rights, defend the interests of working families, and assure that election results honor the will of the people. Voters loved what she had to say.
In an April election that saw turnout spike, especially among young Wisconsinites, Protasiewicz won 1,021,370 votes versus just 818,286 for right-wing judicial activist Dan Kelly, the favorite of Republican insiders in the officially nonpartisan contest. Protasiewicz, who enjoyed substantial support from Democrats as well as independents and some Republicans, carried more than two dozen urban and rural counties, showing strength in every region of the battleground state. Her 55-45 victory—the latest in a pattern of big wins for progressive contenders in judicial races—flipped control of the state's highest court from a scandal-plagued cabal of conservatives to a popularly elected liberal majority.
Justice Protasiewicz was sworn in on August 1, ushering in what most expected would be a new era for the powerful seven-member court. Protasiewicz and the three other women who make up the new majority were positioned to overturn an 1849 ban on abortion, address constitutional questions relating to former Republican Governor Scott Walker's assaults on worker rights and voting rights, and order a redrawing of the radically gerrymandered state legislative district maps that have allowed Republicans to maintain control of the legislature even when Democrats sweep statewide races.
The Republicans weren't happy. But elections are supposed to have consequences—for those who legitimately win and for those who legitimately lose—and 1,021,370 Wisconsinites had decided that they wanted Protasiewicz on the court.
In most states, that would have settled the matter.
But nothing is ever settled in Wisconsin, a state where Donald Trump and other Republicans tried to overturn the results of the 2020 presidential election, and where legislative Republicans have repeatedly attempted to thwart democracy with assaults on fair elections, skewed maps, and plots to disempower the state's Democratic governor and attorney general. Now, Republicans are threatening to attack the state Supreme Court in a way that is extreme even by their standards.
Current Issue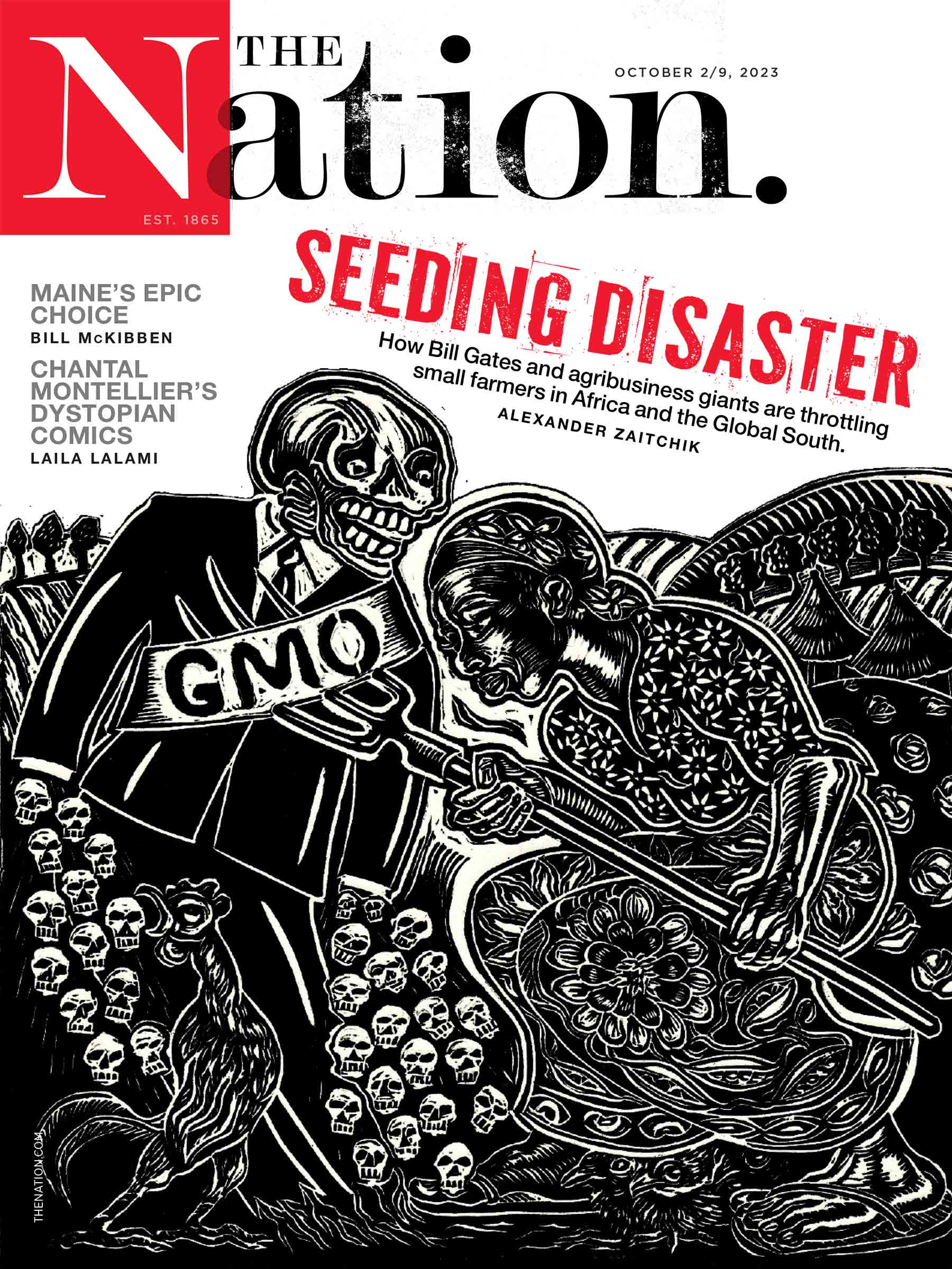 Because gerrymandering has given them overwhelming control of the state Assembly and Senate, Republicans are now entertaining the notion of impeaching Protasiewicz before she has decided a single case. If they do so, there's a scenario where they could effectively cancel the ability of the court to weigh in on controversial issues for many months and maybe even through the end of 2024. What at once seemed like an outlandish prospect has become a distinct possibility as some of the most powerful Republicans in the legislature—terrified by what might happen if voters actually got the chance to choose their representatives in fair elections—openly speculate about impeaching Protasiewicz.
Assembly Speaker Robin Vos, the state's conservative powerbroker, is claiming that Protasiewicz must recuse herself from cases she discussed during the spring campaign. If she fails to do so, the speaker has begun to suggest—in what's been read as a none-too-subtle threat—that GOP legislators will need to "take a look" at impeaching the new justice.
To be clear, Protasiewicz has done nothing wrong. Even when it comes to the GOP's biggest complaint about her—that, during the campaign, she described gerrymandered maps as "rigged" and "unfair"—the justice was merely commenting on a broadly recognized fact. Complaints about gerrymandering in Wisconsin have repeatedly been rated as "true" and "mostly true" in examinations by PolitiFact. Indeed, the nonpartisan fact-checking project has explained, a federal court judge determined that maps drawn in 2011 by Wisconsin Republicans were among "the most heavily skewed to one party of any plan in the country going back more than 40 years." Those maps were largely kept in place by the conservative majority that still held sway last year when the court embraced a Republican redistricting plan.
This week, the nine-member Wisconsin Judicial Commission rejected complaints brought by Republicans about the justice's comments during the campaign, dismissing GOP arguments that Protasiewicz's statements violated the judicial code of ethics. So there are no credible grounds for impeachment. But the vague wording of the state's Constitution leaves Vos and his allies plenty of leeway to impeach without a legitimate complaint.
They've got the votes to do that in the state Assembly, which Vos and the Republicans control with a 64-35 majority, and where the state Constitution requires only a simple majority vote to impeach.
Republicans probably would not succeed in getting a conviction in a state Senate trial to remove Protasiewicz. Even though GOP senators hold just enough seats to reach the two-thirds majority that's required to remove the justice based on any trumped-up charges against her, Senate majority leader Devin LeMahieu has been cool to the idea of displacing a popularly elected jurist on the grounds that Republicans are mad that she won. And several Republican senators from swing districts would be unlikely to risk the political fallout from such a move.
Popular
"swipe left below to view more authors"

Swipe →
But Vos doesn't need the Senate to prevent Protasiewicz from ruling on cases that come before the court. That's because a clause in the state Constitution's impeachment language declares that, "No judicial officer shall exercise his office, after he shall have been impeached, until his acquittal."
In other words, if the Assembly impeaches and the Senate decides to slow-walk an impeachment trial, Protasiewicz would be sidelined. And the 4-3 liberal majority on the high court would no longer be able to act as such. Instead, the court would be divided 3-3, with a holdover conservative chief justice. On key cases, especially those involving abortion rights and gerrymandering, the ability of the court to act decisively—and perhaps to act at all—would be blocked. Indeed, says Democratic State Senator Kelda Roys, a longtime advocate for reproductive rights, "Any attempt to impeach Justice Protasiewicz is an attempt to preserve the [state's] 1849 abortion ban."
It's also an attempt to maintain Republican power in the last branch of state government that the party controls.
"Those who unconstitutionally locked themselves into control over the legislature are apoplectic that they cannot gerrymander the court," explains Jeffrey Mandell, an attorney with the group Law Forward who works with the coalition of democracy advocates that's filed a lawsuit seeking to address gerrymandering. "They're trying, again, to undo the will of Wisconsin voters and preserve their illegitimate power at all costs."
The Democratic Party of Wisconsin announced this week that it would launch a $4 million "Defend Justice" campaign that will seek to get Republicans to abandon the impeachment threat. That might work. There's little doubt that a move by the Assembly to disempower a new, popularly elected justice who has been cleared of wrongdoing by the state Judicial Commission would stir an outcry. As Wisconsin Democratic Party chair Ben Wikler says, Republicans are holding "a political nuclear football" that could blow up on them.
But Wisconsin's political scene has seen plenty of blow-ups since former Governor Walker's assaults on organized labor provoked mass demonstrations and recall elections which, though they failed to remove Walker, succeeded in briefly flipping control of the state Senate to the Democrats. The long history of partisan wrangling has left plenty of politicos battle-scarred. But state Senate minority leader Melissa Agard, a veteran of the 2011 uprising against Walker and all the political battles that have followed, is ready for the next fight.
"Politicians should not be overturning elections because they don't like the results or the outcome," says Agard. "And we cannot let Robin Vos and Wisconsin's Republicans get away with this unconstitutional, unprecedented power grab in our state."