Republicans Are Wrong on Abortion—and They Know It
The GOP presidential candidates are trying really hard to confuse voters on abortion. But Americans are not buying it.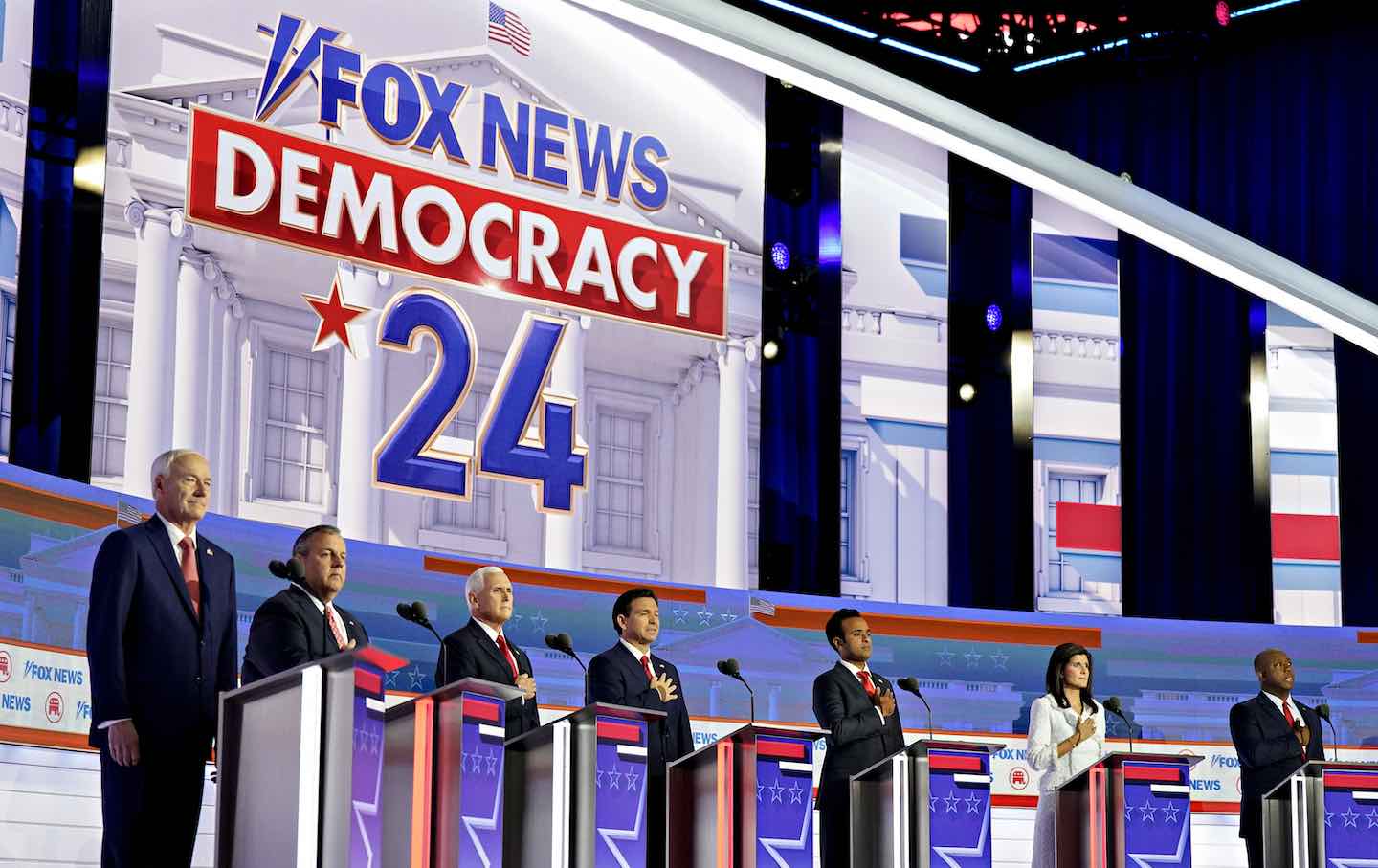 When Fox News began the Republican debate on Wednesday night with a video introduction noting that voters have mobilized to protect abortion access in elections since the fall of Roe, they admitted the truth: When it comes to abortion access and our right to control our own bodies, they are on the wrong side of the American people.
After a few rounds of bickering and infighting, the debate moderators pressed the candidates on their abortion stances. Ron DeSantis, Nikki Haley, Mike Pence, and others responded by letting loose every piece of anti-abortion disinformation in the party's arsenal—from pushing falsehoods about abortion later in pregnancy, to ignoring the science to justify bans before many people even know they are pregnant, to peddling the lie that most voters support bans.
It was revolting but hardly surprising. This is, after all, what the party does to stigmatize abortion care and confuse voters. Already, RNC Chair Ronna McDaniel is praising them for voicing their support for a nationwide abortion ban, claiming that it would boost their party's prospects for taking back the White House in 2024. But here's the thing: Nothing could be further from the truth.
As the video introduction made clear, the vast majority of Americans support legal abortion.
In other words, a federal ban isn't just out of touch with the values of Democrats and independents (though it absolutely is); it is even misaligned with the party's own base.
A recent USA Today/Suffolk University poll found that 80 percent of voters oppose a federal abortion ban, including 65 percent of Republicans. And what's more, their base knows that's exactly what their party is trying to do. Another poll from Navigator found that a majority of voters also "believe it is likely that Republicans would pass a nationwide abortion ban if they take control of both the White House and Congress in 2024."
Current Issue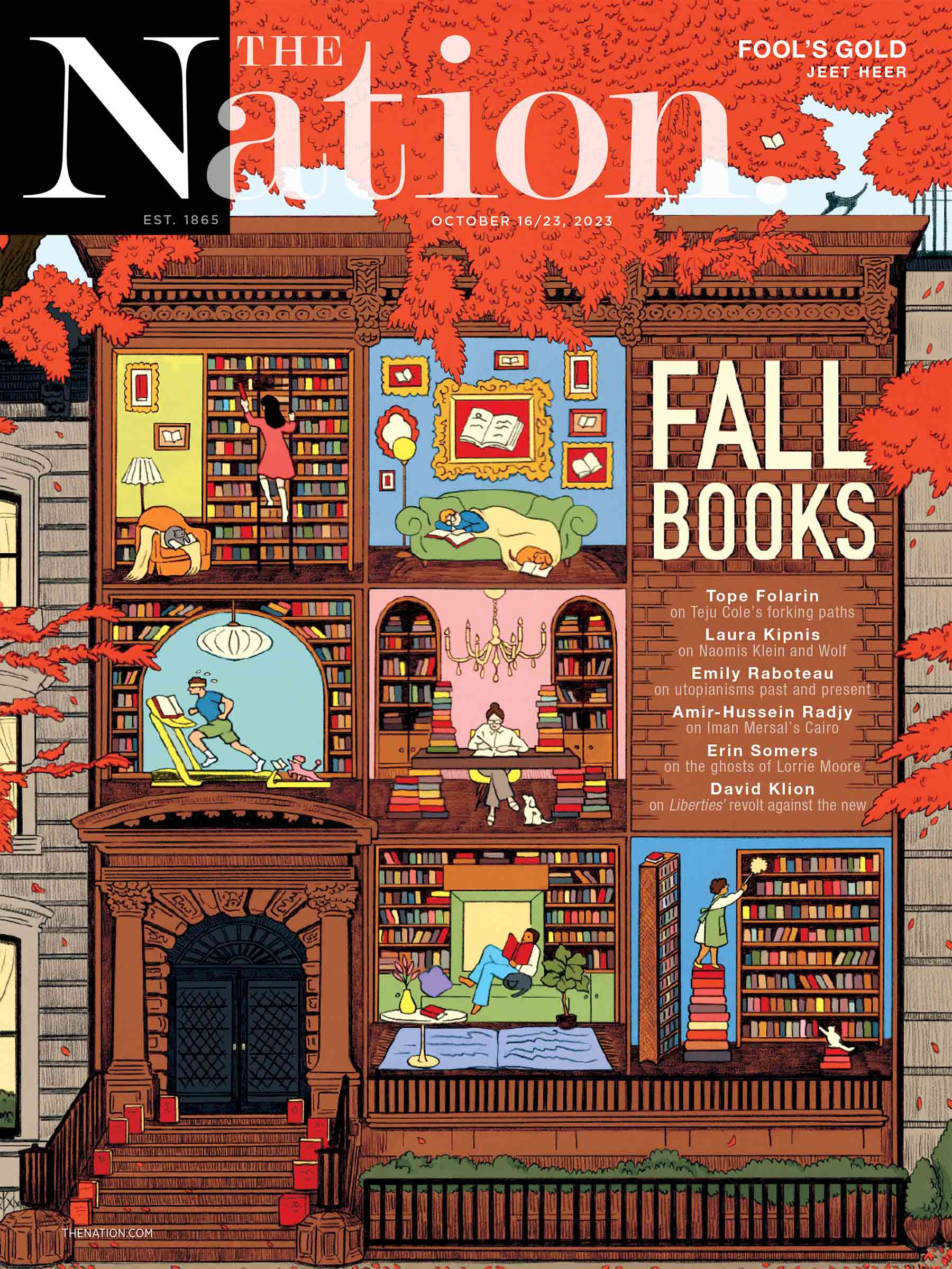 It is because the GOP understands that their position is a losing one that the party's presidential candidates pushed every lie about abortion they could think of to justify their policies and the horrendous consequences the restrictions have for millions of families.
But voters see through the disinformation, having witnessed, in some cases firsthand, the absolute havoc that abortion bans are wreaking on the lives of people across the country. Already, 22 states have eliminated or restricted access because of abortion bans, and every day, we see a new horrific instance of somebody who was put into a life-threatening situation because of a ban. And data shows that pregnant people living in states with abortion bans are "nearly three times more likely to die during pregnancy, childbirth or soon after giving birth."
Now, according to NARAL's research, 73 percent of voters nationwide, including a majority of 2020 Trump voters, three in four independents, and 55 percent of white rural men believe that attacks on abortion access have gone too far.
As we've witnessed, voters have not taken these restrictions sitting down. During the midterms, the first major election since the US Supreme Court overturned Roe v. Wade, they rose up in a groundswell of support for reproductive freedom. Not only did they elect candidates who championed abortion rights up and down the ticket; they protected reproductive freedom in every single state where it was put on the ballot.
In red, blue, and purple states, voters saw the way GOP politicians have been trampling on their fundamental rights. They understood the stakes, and then they did something about it.
Since then, Wisconsin voters protected access in their state by sending Judge Janet Protasiewicz to the Supreme Court. Earlier this month in Ohio, voters took the polls and rejected Issue 1—a race they rightly saw as tied to their state's abortion ballot measure in November. And they aren't stopping there. Even more than a year after the Dobbs v. Jackson Women's Health Organization decision, abortion remains top of mind for voters as ever.
Seeing the writing on the wall, the Republican presidential candidates are eager to change the subject. They want a national ban, but they also don't want you to know exactly what that means. They don't want you to know how people will be, and already are, criminalized because of bans. They don't want you to know how these bans will be enforced, or how they will impact our lives and our families. They don't want to answer any of those questions because the truth is a tremendous political liability, and they'll do anything they can to try to hide it.
But no matter how they try to spin it to make their proposal more palatable to voters, every single candidate on that stage would sign a ban into law that would allow politicians to block access to care and interfere with decisions that should be made by a pregnant person and those they love and trust.
There is no compromise to be made when it comes to our fundamental rights, and we must continue to amplify what we now see even Republicans know to be true: Public support for abortion has never been greater. And the GOP should expect voters to show up again and again every election day to make that message emphatically clear.