Biden Reneged on His Climate Promises. Can 2024 Be Any Different?
The climate movement needs to remind President Biden that he won't earn our vote by bargaining away our futures.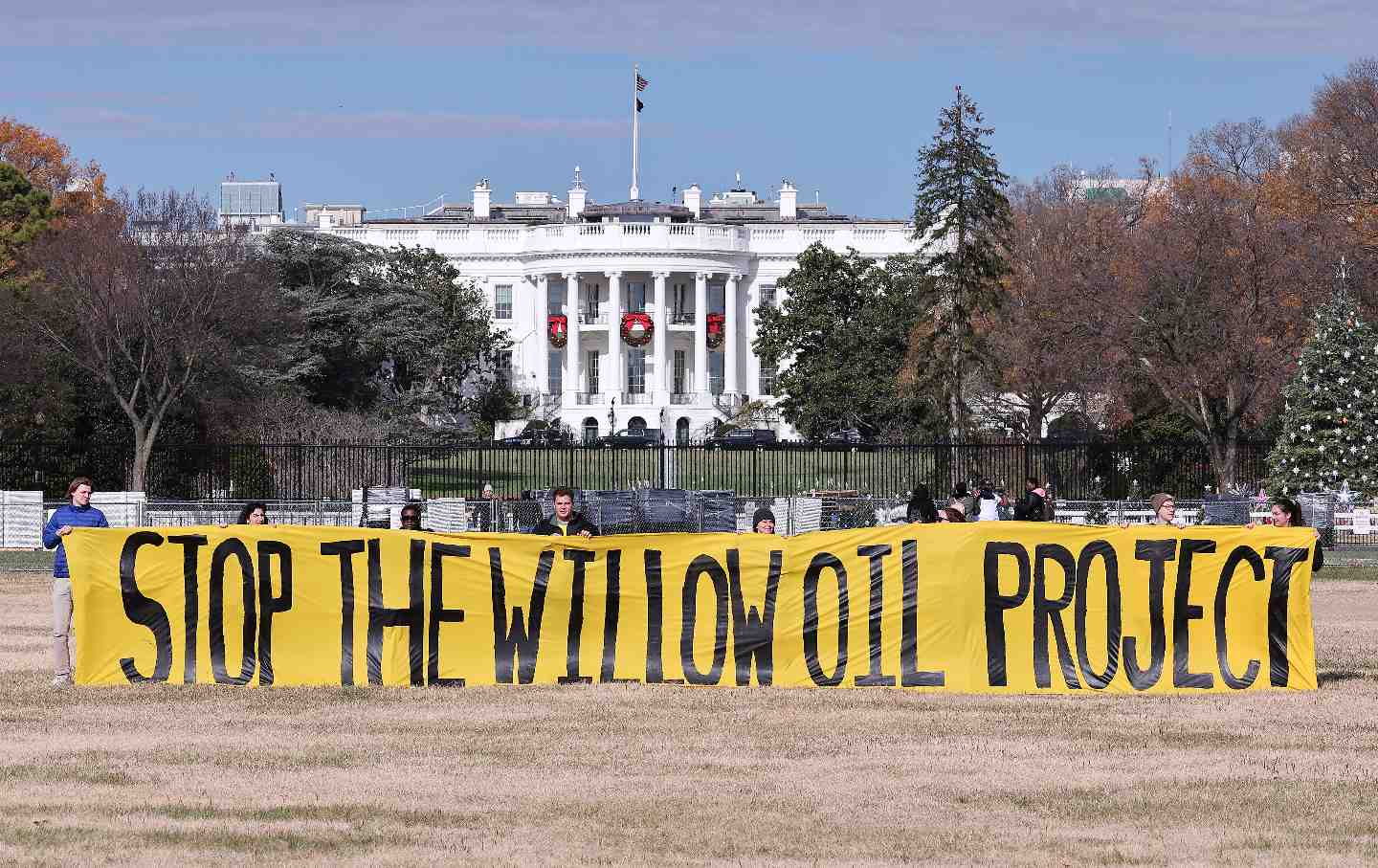 Week after week, the United States has experienced "unprecedented" climate events: choking wildfire smoke painted East Coast skies red, thunderstorms with hurricane-force winds tore through the Midwest, and heat advisories impacted millions across the country. Our generation has been forced to normalize this seemingly apocalyptic existence, constantly careening toward the point of no return.
The 2024 election will be the first time many students are of age to vote, but we've carried the burden of advocating for a livable planet long before we had the electoral power to incite change.
In the wake of the 2016 election, high school students founded Zero Hour, demanding climate justice through protests and lobbying. We've rooted our work in the belief that we have a right to a safe and healthy future—for ourselves, our families, our most vulnerable friends and neighbors, and future generations. But how can we be expected to continue staking our futures on the empty promises of politicians?
During the 2020 election, President Biden made a string of promises to tackle the climate crisis. "No more drilling on federal lands, period. Period, period, period." He also pledged that in his first four years in office, he would "put our nation on the road to net-zero emissions no later than 2050."
Yet his administration has approved 6,430 permits for oil and gas drilling on public lands—even more than the Trump administration. The promise of net-zero by 2050 will be difficult if not impossible with the recent approval of not only the Mountain Valley Pipeline but also the Willow Project and a new terminal for liquified natural gas in Alaska. When Appalachian communities needed Congress to defend their land, air and water, our leaders bent to the demands of Big Oil and its allies in both parties.
In a debt ceiling deal that uses frontline communities as a bargaining chip, they fast-tracked the Mountain Valley Pipeline, a proposed over-300-mile fossil fuel pipeline slated to run through parts of West Virginia and Virginia; and weakened the National Environmental Protection Act, allowing more projects to be exempt from proper review. The Mountain Valley Pipeline has already violated environmental regulations over 450 times, proposed more than 400 water body crossings, and seized dozens of acres of privately owned land under eminent domain.
Current Issue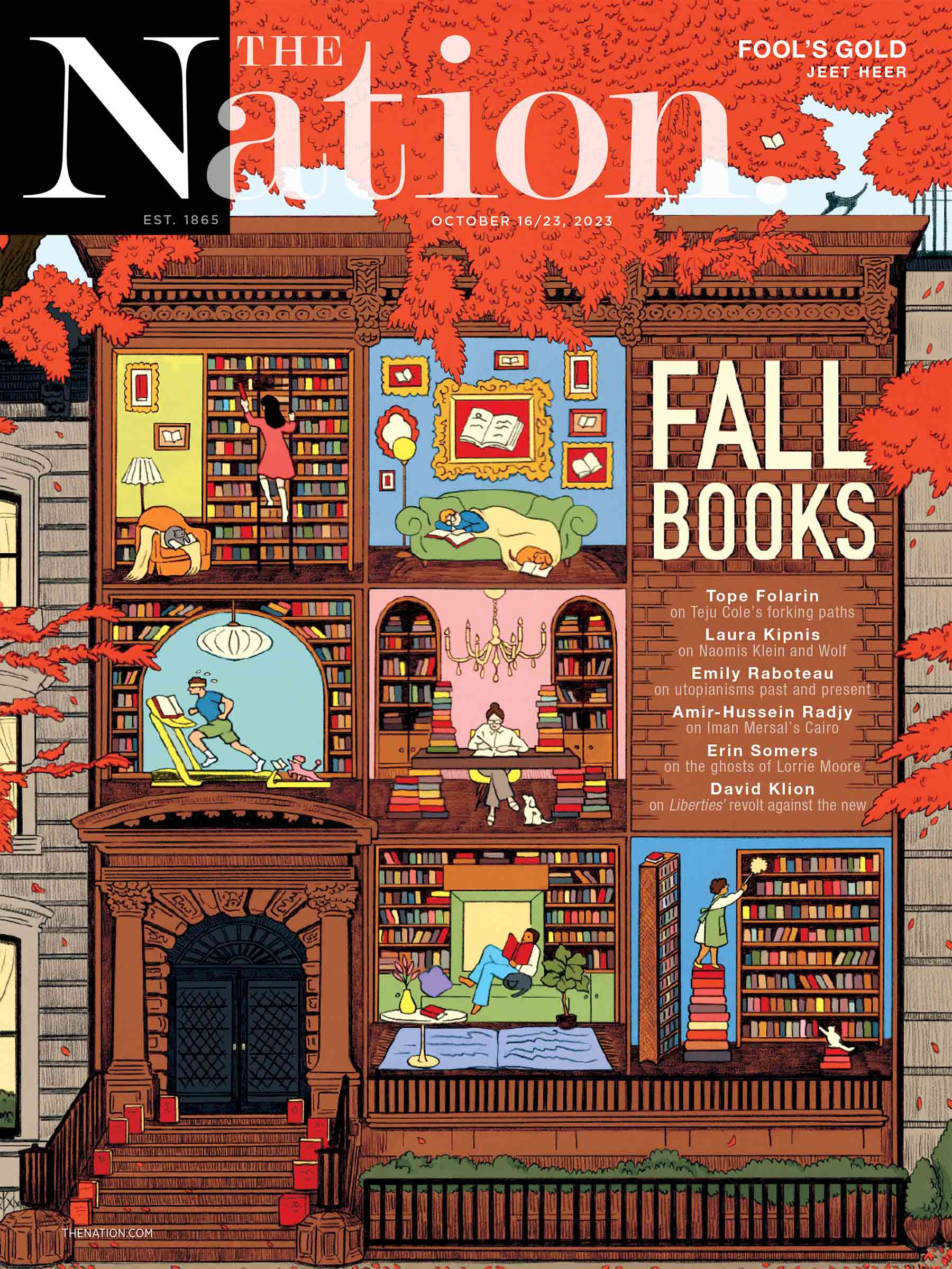 This administration has repeatedly sacrificed the very voters and communities that they count on—young voters and communities of color—which bear the brunt of climate impacts in the US. Why is our health, safety, and future treated like bargaining chips? Our perceived loyalty to the Democratic Party is being exploited. Looking ahead to 2024, is there a chance for something different?
This time around, the environmental movement cannot afford to give Biden and his party a free ride simply for presenting the lesser of two evils. To have a fighting chance at compelling any real action by this administration, the movement needs to remind Biden that he cannot count on our votes—he needs to earn them.
A Teen Vogue poll found that 61 percent of respondents were unsatisfied with Biden's performance halfway through his term. Biden's status quo of pro-fossil fuel policy is clearly failing in the court of public opinion, as more than 62 percent of young voters support phasing out fossil fuels. Young people's votes are critical for 2024, as evidenced by Gen-Z voters in particular delivering Democrats most of their key wins in 2022. For the 2024 election, we are poised to become the largest, most diverse voting bloc in the country. We need to remind Biden that he cannot afford to keep treating our priorities as dispensable.
This September, UN Secretary General António Guterres will host a Climate Ambitions Summit in New York City. The entry ticket? Participating countries must be actively phasing out fossil fuels—a standard that the Biden administration is far from fulfilling.
Climate activists from across the country will converge on New York City the day before this summit. The March to End Fossil Fuels will bring together youth from affected communities from Louisiana to Alaska to Appalachia, Indigenous leaders, and others to send Biden a final warning. Mass protests and ultimatums like Guterres's make it clear that we have reached a point of no return. There is no substitute for bold, immediate action. The movement's demands? If you claim to be an international climate leader, act like one.
As we move into the 2024 election year, it is critical that the climate justice movement prioritize accountability, and ensure that climate policy is a question in every debate and every interview. In 2020, the Sunrise Movement organized for a forum dedicated to climate change where candidates could discuss their different climate plans. While the climate debate didn't take place, campaigns like the Green New Deal Champions Pledge built on their momentum to create accountability and concrete demands and more ambitious goals for the next election.
Popular
"swipe left below to view more authors"

Swipe →
For the time being, however, the best way the administration can demonstrate its commitment to a secure future is through executive action. President Biden alone has the legal authority to take a number of meaningful actions without relying on a divided Congress.
The administration can revoke permits for approved oil and natural gas projects, including the Mountain Valley Pipeline, Willow Project, and new liquified natural gas projects in the Gulf South. It can also declare a national climate emergency under the National Emergencies Act, which could unlock significant funding to aid frontline communities as they adapt to the worst effects of the climate crisis that are already occurring. The president can issue executive orders to ban fossil fuel extraction on federal lands and waters under existing resource extraction laws, and order the Department of Interior to issue a five-year offshore plan without fossil fuel leases.
It becomes clearer every day that the effects of the climate crisis are here, and elected officials must take action at the scale of the crisis we face. If they refuse to do so, then we—as a movement committed to protecting life and ensuring a safe future for all—must organize until they have no choice but to take the action that is needed. We must organize during election years for commitments from candidates to climate action, and we must organize to hold elected officials accountable for those commitments. To do so, we need clear, shared demands and a strong, intersectional movement.
As we write this, the world is seeing record-high temperatures and historic extreme weather. We cannot afford another four years of empty promises. It's time to ensure that 2024 is a positive turning point in the fight for our lives.