What Was Literary Fiction?
The strangely short history of a publishing niche.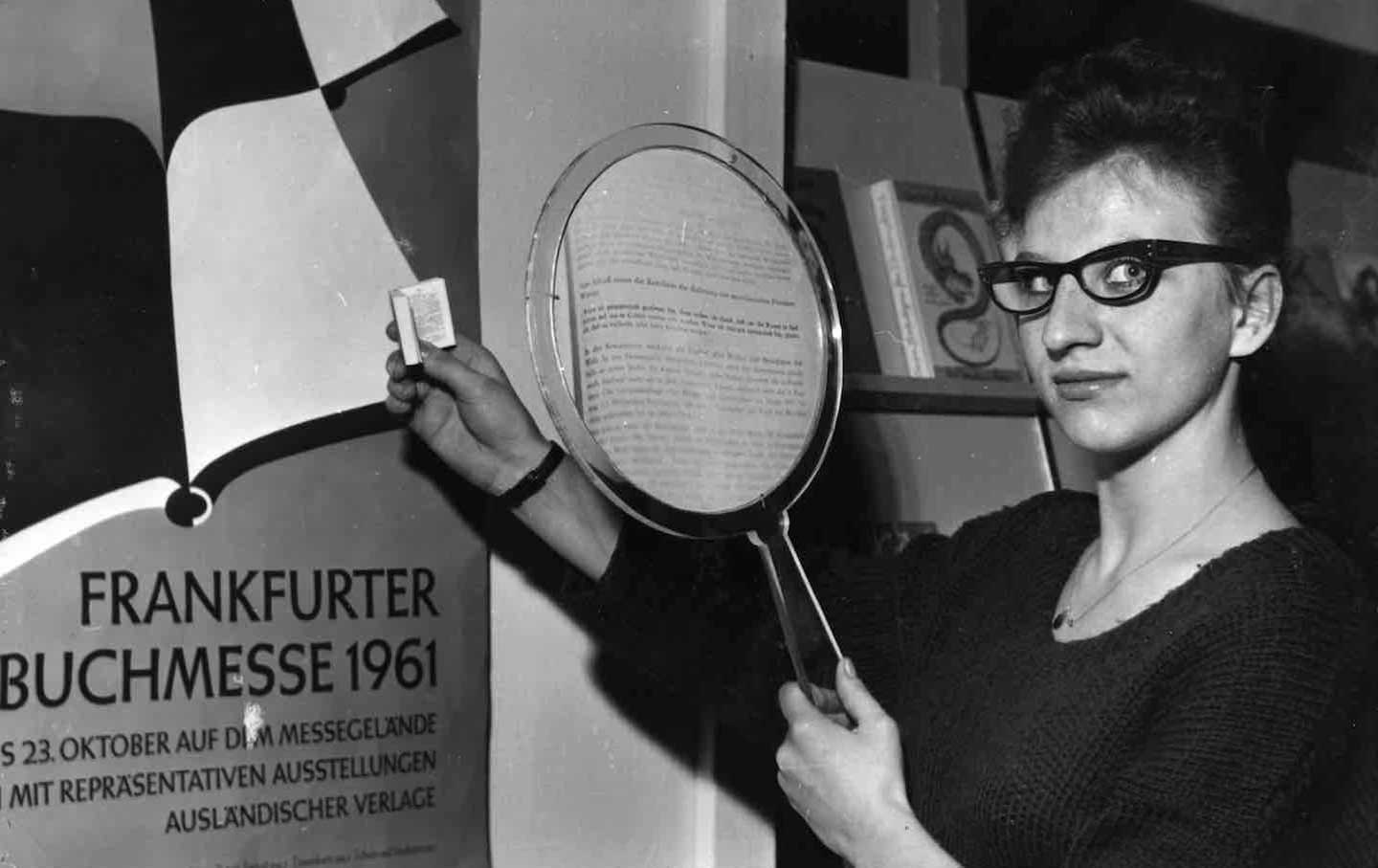 As an English professor, I'm often asked, "What do you like to read?" Sometimes I answer, "Literary fiction." By that phrase, I mean fiction that privileges art over entertainment. I did not know until recently that literary fiction—the phrase, not what it stands for—grew up with me. We're about the same age. And while I hope I'm only midway through my life, literary fiction might be dead. More precisely, what might have died is literary fiction as a meaningful category in publishing and bookselling.
The term "literary fiction" began its rise about 40 years ago. In the summer of 1980, John Dessauer, a book industry analyst, raged against those who were bemoaning the state of publishing. A wave of mergers and acquisitions had consolidated the industry in recent years, as once-independent publishers were absorbed by conglomerates. Gulf + Western owned Simon & Schuster. Pearson owned Penguin, which had merged with Viking to form Viking Penguin. S.I. Newhouse had just acquired Ballantine, Knopf, Pantheon, and Random House from RCA. Eventually, just five multinational conglomerates—the Big Five—would control most of trade publishing.
At a press conference in 1977, Herman Wouk, speaking on behalf of the Authors Guild, called conglomeration "a sinister process," noting that "in a conglomerate there is a narrowing down of margins—of what is safe and what is publishable." In March 1980, writers including E.L. Doctorow and Archibald MacLeish testified before a US Senate subcommittee, arguing for antitrust measures to break up the conglomerates for the sake of preserving literature. Dessauer disagreed with their premises. "It is cultural snobbery," he wrote, "that looks down upon commercial success." He argued against "authors, critics, and even industry people [who] consider only literary fiction, poetry, and high-culture nonfiction…worthy of inclusion in an awards program."
Despite Dessauer's mention of "literary fiction," the term was rare at the time. It had made only a handful of appearances throughout the history of Publishers Weekly, and just seven in The New York Times before 1980. Fiction was simply "fiction" unless it fell within a small set of categories: mystery, romance, science-fiction, the western. Fantasy and horror were just then congealing into genre categories in their own right. In a 1976 interview with Publishers Weekly, Marc Jaffe, the editorial director of Bantam Books, used "'literary' fiction" to distinguish titles that weren't commercial or genre fiction, though he felt the need to put scare quotes around the word "literary" and added the caveat "for lack of a better term."
Current Issue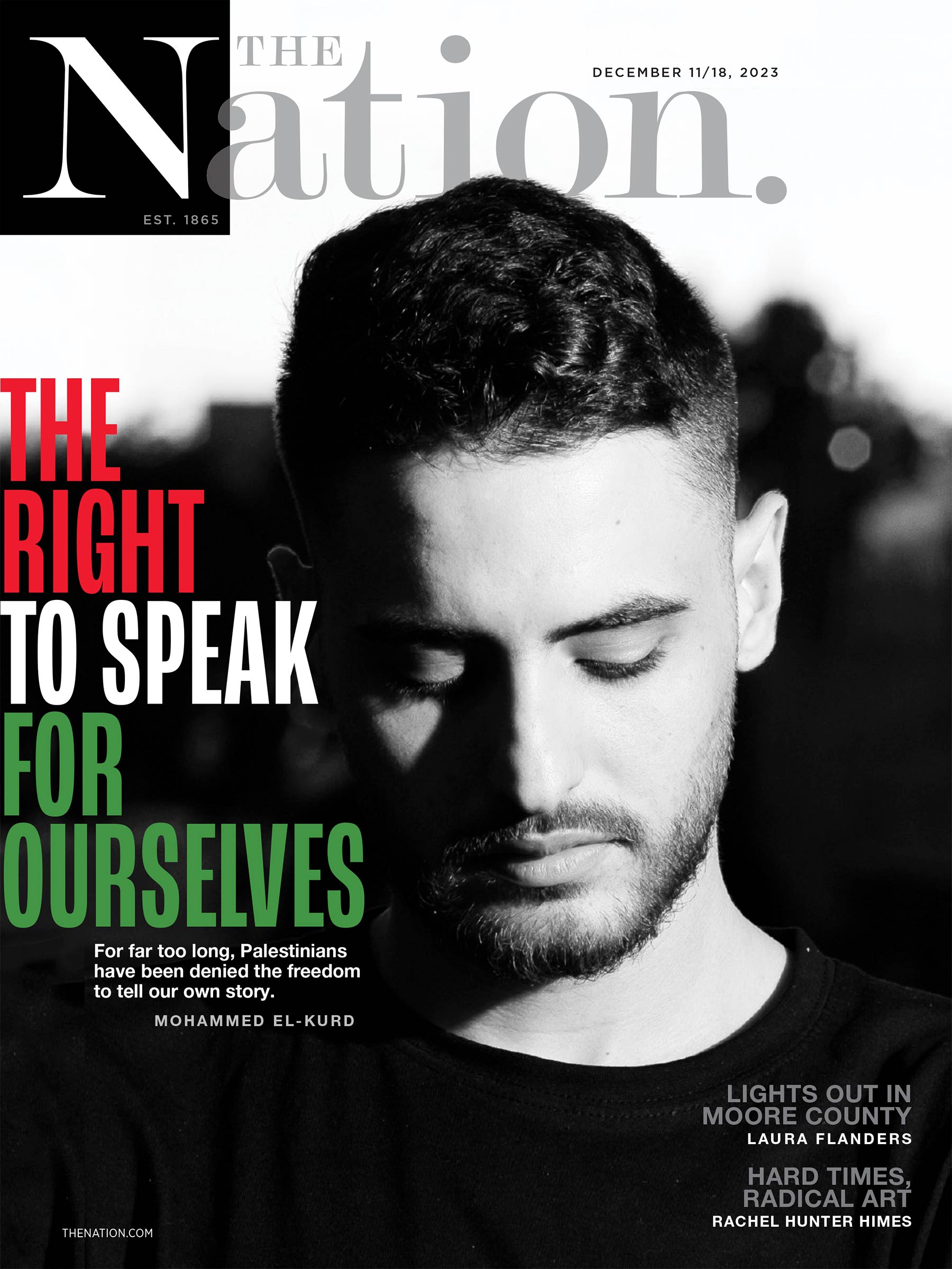 Four years later, the term was legible without disclaimers. In the 1980s, "literary fiction" was suddenly everywhere: Under newly intense economic pressure, publishers used it to describe less overtly market-driven work; booksellers described their shops as featuring literary fiction—or not; and book reviewers held it up as a standard to aspire to. In 1982, the writer Edmund White stipulated that he wrote "literary fiction" because "the market I'm going for, the kind of reader I'm looking for, is one who is not simply looking for entertainment, but is looking for whatever we look for from art."
Thus, the category of "literary fiction" emerged from a culture of crisis to mark an old distinction as newly salient. It announced aesthetic ambition: Literary fiction was not commercial, not popular, and not genre fiction, a phrase that had only entered publishing's lexicon a decade earlier, in the 1970s. The individual genres had longer histories but did not cohere as a legible sorting system until then. In the decades prior, during the post–World War II boom, the book business thrived as returning GIs embraced reading. Books of all sorts could be bestsellers. Universities expanded to keep up with enrollments as they opened their doors to others than white men, producing more readers. Some publishers espoused a democratic ethos of putting the widest range of books in the widest range of hands. A new mass-market paperback format proliferated. Publishers slapped smutty covers on Faulkner and made bestsellers of Sanctuary and The Wild Palms. Thomas Pynchon's debut, V., sold 200,000 copies on the mass market. Truman Capote and Norman Mailer became celebrities. No one needed "literary fiction" when publishers treated Philip Roth and Jacqueline Susann similarly, or James Baldwin and James Michener. Novels that the industry deemed serious were also good business. Books were affordable, and it was a prosperous time.
We might inscribe literary fiction's gravestone with the years 1980 to 2023. The category was intended to resist the constraints of conglomeration, but those constraints proved too powerful, and literary fiction itself succumbed to commercialization. The conditions that made "literary fiction" make sense were short-lived: You can now find The Mister, an erotic thriller by Fifty Shades of Grey author E.L. James, on Amazon's best-selling literary fiction list, four spots below—as I write this—Paolo Coehlo's The Alchemist. So the time seems ripe to offer a brief history of the rise and fall of literary fiction.
In the 1970s, the fortunes of the publishing industry changed. Economic growth stalled, and inflation hiked the price of books, even as consumers had less money to buy them. When, in 1980, John Dessauer defended commercialism, he was defending a massive upheaval in the organization of the industry. Increasingly committed to quarterly growth and the bottom line, publishing witnessed the rapid expansion and increasing power of marketing and sales and the domination of the brand-name author (Michael Crichton, Stephen King, Danielle Steel).
In the first few years of the 1980s, it became difficult to publish aesthetically ambitious writers, or to publish and market them well. Independent publishers were in tough shape: Grove had imploded, and New Directions was treading water. (Farrar, Straus and Giroux was a notable exception.) Nonprofit publishers such as Coffee House, Dalkey Archive, and Graywolf didn't yet exist or weren't publishing fiction. And the conglomerates, hemmed in by the major bookstore chains, shareholder value, rising interest rates, and the recessions of 1980 and 1981–82, were investing in blockbusters and formulaic series to the exclusion of what now needed the name "literary fiction." By labeling a title as such, one put it in an emergent category, a new genre, a beacon by which artistically minded publishers, booksellers, and consumers could find one another.
In 1984, an ambitious young editor, Gary Fisketjon, told Publishers Weekly that "it's hard to publish literary fiction well." He often couldn't, and when he did, it "sold so poorly in hardcover" that it "never even went into paperback." Part of this was the fault of the bookstore chains. Waldenbooks, for example, typically bought books with a print run of at least 20,000 copies, far more than most noncommercial novels could meet.
To escape these constraints, Fisketjon—cribbing from Penguin's successful paperback line, Contemporary American Fiction—created a series of trade paperbacks, including (an innovation at the time) trade-paperback originals. He worked with his art director to give the series covers suited for the MTV era, featuring playfully surrealist images—a car in the air over a desert, a saxophone as an airplane over the ocean, a rabbit on a beach looking at a snow-covered palm tree—in a distinctive palette of yellows, blues, and purples. Fisketjon called the series "Vintage Contemporaries" and launched it with the debut novel by a college friend: Jay McInerney's Bright Lights, Big City. After that, other publishers created their own lines or revamped existing ones: Harper Perennial, Macmillan Collier, Scribner Signature. Nicholson Baker's The Mezzanine, Raymond Carver's Cathedral, Gloria Naylor's The Women of Brewster Place, Grace Paley's Later the Same Day, Richard Powers's Prisoner's Dilemma, David Foster Wallace's Girl With Curious Hair, and Joy Williams's Breaking and Entering are some of the novels published under these paperback series. For a time, these imprints created a home for "serious" and "experimental" fiction (i.e., literary fiction) within corporate publishing. Done affordably and stylishly, editors could release books that negotiated the new dialectic between art and entertainment, as long as they weren't loss leaders.
If the invention of a distinct publishing category like "literary fiction" was meant to help sell work that resisted commercialization—albeit by slipping it between commercial covers—how could such work survive an industry on its way toward being subdued by the market? It survived by evolving according to the demands of its new environment. One of the most successful tactics by which literary fiction accommodated commercialization was by adopting the techniques of its counterparts in genre fiction. In the 1990s, we saw even esteemed veterans trying their hands at what scholars have come to call "literary genre fiction." Joan Didion wrote a thriller. Cormac McCarthy wrote a trilogy of westerns. By the late 1990s and 2000s, younger writers like Michael Chabon, Jennifer Egan, Jonathan Lethem, Karen Russell, and, most prominently, Colson Whitehead wrote novels that played with the tropes of genre fiction.
This trend, I would argue, was structural, nudged by the systemic changes in publishing and institutionalized by the newly formed literary-focused imprints. Consider Riverhead, which was founded as a literary arm of Putnam (the home of writers such as Tom Clancy, Clive Cussler, and Dick Francis). Under Susan Petersen Kennedy, Riverhead was tasked with doing something "different," which became a new niche: Acquiring writers like Junot Diaz, Mohsin Hamid, Marlon James, Chang-Rae Lee, James McBride, Jeff VanderMeer, and Claire Vaye Watkins, the publisher assembled an all-star roster interested in the crossroads between literary fiction and genre fiction. When Hamid deploys dystopia, James fantasy, or Lee, VanderMeer, and Watkins post-apocalypticism, they are leveraging the commercialism of genre while investing it, through their artistry, with gravitas.
Popular
"swipe left below to view more authors"

Swipe →
The categories of literary and commercial fiction were further scrambled when Oprah launched her book club in 1996. She casually mixed middlebrow culture (Pearl S. Buck, Ken Follett, Anita Shreve, John Steinbeck) with high culture (William Faulkner, Gabriel García Márquez, Cormac McCarthy, Toni Morrison), thereby diminishing the distinction between them, making all of it literary fiction and turning literary fiction into mass culture. Oprah's role in the expansion and commercialization of literary fiction helps explain Jonathan Franzen's ambivalence when she decided to add his 2001 novel The Corrections to the book club's reading list. He said his work belonged to the "high-art literary tradition" and that she'd chosen enough "schmaltzy, one-dimensional" books that he cringed to join their company. His ambivalence famously led to Oprah withdrawing her invitation to Franzen to join her as a guest on her show.
The superstore model—Barnes & Noble and Borders—contributed as well to the death of literary fiction. By the early 2000s, Barnes & Noble had used data to expand its stores into every marketable zip code, stocking its shelves with trade paperbacks rather than cheap and trashy mass-market books, part of a larger trend toward the diminishment of the mass-market format. There, Dan Brown shared space with Michael Chabon; Nicholas Sparks sat between Susan Sontag and Dana Spiotta. A label created to differentiate commodities by the artisanal quality of their production was no longer doing its work for consumers. Literary fiction had become bookselling's own version of the label "organic," which made grocery stores appear increasingly upscale in the 1990s and 2000s while becoming bankrupt of meaning. The conditions had arrived for literary fiction's incoherence. The last two decades have only intensified those conditions.
In 2000, some 10,000 new works of fiction were published. In 2020, that number climbed, by some counts, into the hundreds of thousands. The Internet made self-publishing cheap and easy—and, with the rise of e-readers after Amazon released the Kindle in 2007, increasingly attractive. Self-publishing platforms have nurtured ecologies where niche genres find audiences and flourish, escaping the voracious long tail of oblivion.
Those hundreds of thousands of published works of fiction today do not include the vast writing produced on fan-fiction sites like Archive of Our Own or the social media creative-writing site Wattpad, which had 80 million monthly users in 2019. Not to mention the sheer amount of writing published on blogs, Tumblr, Facebook, Instagram, and Twitter (or, these days, X). If we consider, say, how the most popular poet in the world, Rupi Kaur, built her readership on Instagram, where she supplements her poetry with photos, drawings, and personal commentary, we begin to recognize how literature's distinction from other forms has been increasingly diminished toward what the scholar Aarthi Vadde calls "literary indistinction."
Literary fiction, in this context, has ceased to mean anything at all. The international mega-bestseller Where the Crawdads Sing is listed on Amazon as literary fiction. So is the immensely popular, self-published Love Me Today: A Single Dad, Small Town Romance. On her website, Jodi Picoult complains that, "for reasons I don't really understand in this country, literary fiction is considered intelligent, and commercial fiction is considered successful, and rarely the twain shall meet." But that position has become anachronistic. Picoult imagines herself a commercial writer, but her books are categorized on Amazon as literary fiction, too. And it's not just Amazon: Where the Crawdads Sing and Picoult's novels are categorized as literary by the widely used BISAC classification codes developed by the Book Industry Research Group to make it easier for publishers to categorize their books in the digital age. So is Colleen Hoover's Ugly Love.
And yet, despite everything, there is a small, bustling world where publishers have resisted some of the constraints limiting the conglomerates, where they can exercise judgment with a little more freedom from—and about—markets. This is the world of independents and nonprofits. The Internet has made possible a renaissance of small presses, which can find small but committed audiences through social media—and that's all they need. Grove Atlantic and New Directions, revivified in the 1990s under new editors, enjoy profitable backlists and the cushion of private capital. Archipelago, Arte Público, Deep Vellum, Graywolf, Hub City, Milkweed, Sarabande, and Transit sustain themselves as nonprofits with funding from foundations, governments, and individual donors. These houses publish such notable writers as Jeffery Renard Allen, Jesse Ball, Helen DeWitt, Peter Dimock, Daša Drndić, Percival Everett, Jon Fosse, Lucy Ives, Sergio Pitol, Carter Sickels, Yoko Tawada, and Can Xue, whose books keep alive wilder visions of what literature can be. They're not commercial. They're aesthetically ambitious. Just don't call them "literary fiction."