Skip to content
By using this website, you consent to our use of cookies. For more information, visit our Privacy Policy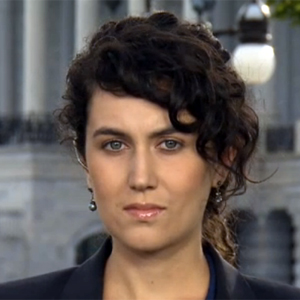 Zoë Carpenter
CONTACT:

ZOE@THENATION.COM

PGP FINGERPRINT:

9A27 9821 4724 95BA 8A9A  53E7 C232 BE59 2F2C 47AF
Zoë Carpenter is a contributing writer for The Nation. She received the James Aronson Award for Social Justice Journalism in 2018, and has been a finalist for the Livingston Awards and the National Awards for Education Reporting. Her writing has also appeared in Rolling Stone, Guernica, and various other publications. Follow her on Twitter @ZoeSCarpenter.
---

Industry and belligerence won out over climate legislation.

---

Lawmakers want to deliver aid to migrant children. Can they do so without helping Trump expand the detention system?

---

Durante décadas, fue considerado un asunto privado. Ahora, según una investigación de The Nation, las mujeres que terminan sus embarazos (de manera voluntaria o no) se enfrentan a un proceso judicial y a la prisión.

---

Climate activists are pushing Democratic candidates to give voters "something worth voting for."

---

---

The group represents a new tactic in abortion-rights activism, which skirts legal restrictions and the often risky surgical procedures that defined clandestine abortions in the past.

---

For decades, abortion was considered a private matter. Now, a Nation investigation shows, women who terminate—or lose—pregnancies are facing prosecution and prison time.

---

Thanks to fracking, petrochemicals giants are poised to make the plastic pollution crisis much, much worse.

---

The people who rely on the government for food, housing, and their paychecks.

---

Washington's Third Congressional District was considered safe territory for its Republican incumbent. Then Carolyn Long showed up.

---

Either you believe Christine Blasey Ford, or you don't.
---