Skip to content
By using this website, you consent to our use of cookies. For more information, visit our Privacy Policy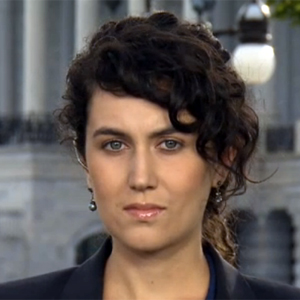 Zoë Carpenter
CONTACT:

ZOE@THENATION.COM

PGP FINGERPRINT:

9A27 9821 4724 95BA 8A9A  53E7 C232 BE59 2F2C 47AF
Zoë Carpenter is a contributing writer for The Nation. She received the James Aronson Award for Social Justice Journalism in 2018, and has been a finalist for the Livingston Awards and the National Awards for Education Reporting. Her writing has also appeared in Rolling Stone, Guernica, and various other publications. Follow her on Twitter @ZoeSCarpenter.
---

Even some candidates who don't openly support the conspiracy theory are using Q-related talking points to attack their Democratic challengers.

---

Domestic abuse presents a deadly threat to millions of people across America. But as concerns about police misconduct grow, feminists are reconsidering the costs of criminalization.

---

In Oregon, the wildfires are colliding with a housing crisis.

---

Trump gave up on controlling the virus, squandering our chance to reopen safely.

---

---

July 22, 2020

Right-wing groups and media laid the groundwork for federal intervention long before this summer's protests.

---

While massive crowds and police crackdowns rocked major cities, countless other demonstrations occurred in small cities and towns—even in conservative areas with no history of protest.

---

Public health experts hope that the vast scale of the crisis will prompt meaningful political action to counter health inequities, which have been persistent in America for well over a century.

---

The CDC is finally releasing more data that show just how unequal the toll of the pandemic is. But we can't stop there.

---

More than half a million people across the United States experience homelessness on any given night, and they face acute risks from the coronavirus.

---

Insufficient protective equipment and limited access to testing are dramatically increasing the severity of the crisis.
---