Skip to content
By using this website, you consent to our use of cookies. For more information, visit our Privacy Policy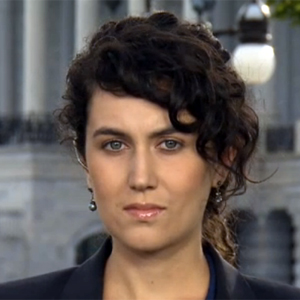 Zoë Carpenter
CONTACT:

ZOE@THENATION.COM

PGP FINGERPRINT:

9A27 9821 4724 95BA 8A9A  53E7 C232 BE59 2F2C 47AF
Zoë Carpenter is a contributing writer for The Nation. She received the James Aronson Award for Social Justice Journalism in 2018, and has been a finalist for the Livingston Awards and the National Awards for Education Reporting. Her writing has also appeared in Rolling Stone, Guernica, and various other publications. Follow her on Twitter @ZoeSCarpenter.
---

More than half a million people across the United States experience homelessness on any given night, and they face acute risks from the coronavirus.

---

Insufficient protective equipment and limited access to testing are dramatically increasing the severity of the crisis.

---

The author of The Overstory hikes through the Great Smoky Mountains and discusses giving personhood to nonhumans.

---

The "green wave" emerged in response to staggering rates of femicide, and then began mounting challenges to the highly restrictive abortion laws in the region.

---

---

Exxon's win was a narrow one, and it doesn't mean that Big Oil can't be held to account.

---

December 3, 2019

Janet Folger Porter was once deemed too radical even for conservatives. Now she's behind a wave of "heartbeat" bans sweeping the states.

---

The agency's plan to limit the scientific research it can use in creating regulations could gut public health protections. That's exactly what the tobacco industry intended.

---

Translating urgency into political action is the next task of the climate movement—and a more difficult one.

---

The United States will be a nonentity at this fall's UN climate summit. But the 2020 election is a chance to change the game.

---

CNN's climate change town hall was a good moment for activists—and a rough one for the Democratic front-runner.
---