Wildfires Are a Dire Threat to Incarcerated People Like Me
If we get caught in the path of raging flames, what will be the plan for those of us locked behind bars?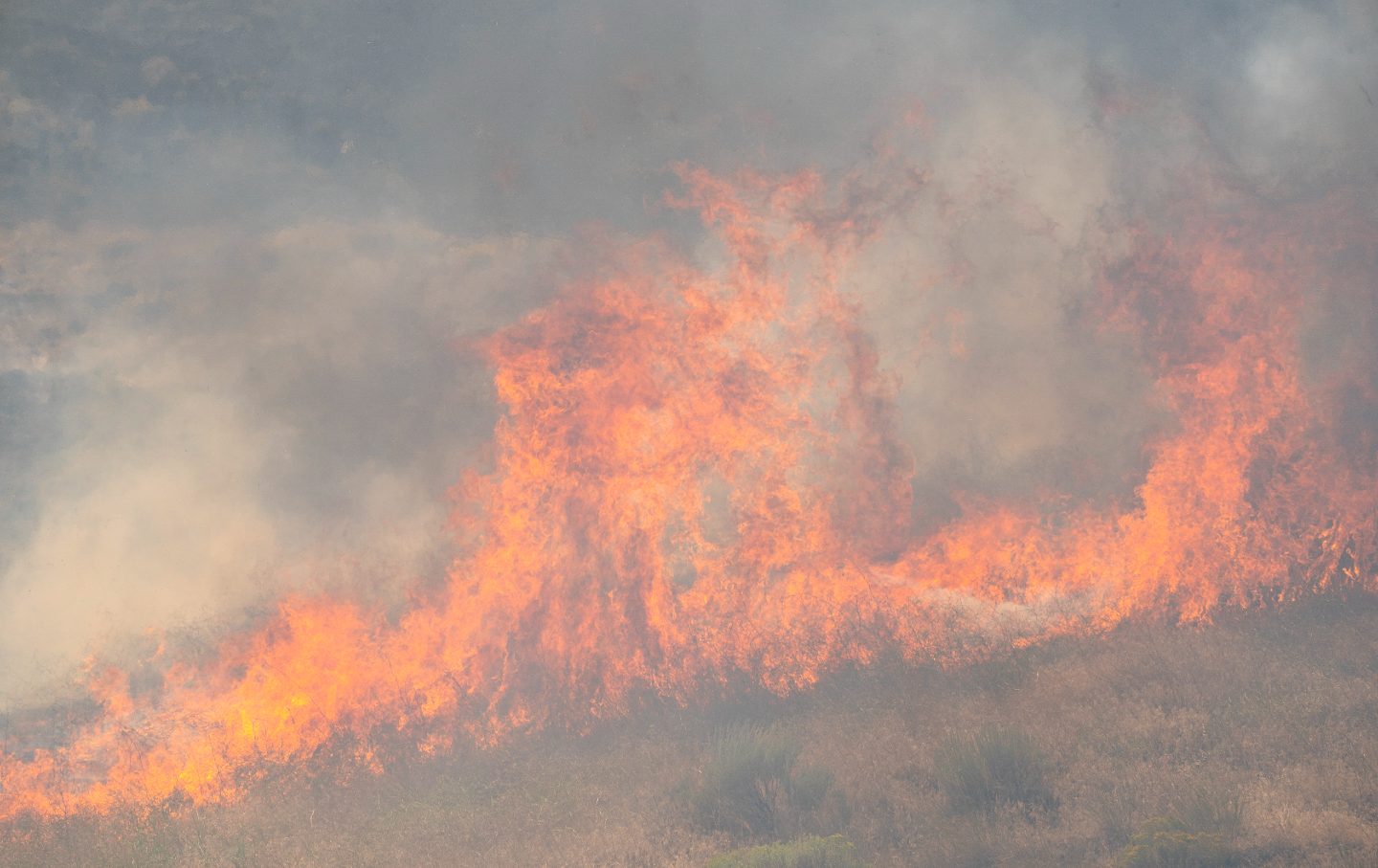 Last Monday, I woke up at 5 am, coughing. It felt like I'd smoked a pack of cigarettes the night before. Careful not to awaken my cellmate, I climbed off my top bunk, found my cup on the shelf, and made my way to the bathroom to get some water. Still groggy, I wondered if I was getting sick. But then I remembered the wildfires.
They had been burning out of control for several days in the area surrounding the Washington Corrections Center, the prison where I live in Shelton, Wash. Smoke had rolled in both from the city of Spokane to the east and from Canada to the north. That morning, it was too dark outside to see if the sky was still hazy, but the unmistakable smell of smoke was enough to tell me things were not good.
By now, itchy eyes and a burning throat are familiar sensations to people all over the country, whether inside or outside prison. We've all been forced to contend with an ever-expanding wildfire season and the devastating air quality that accompanies it. But unlike people in the free world, those of us who are incarcerated have very little control over our physical environments. We're usually trapped in poorly ventilated buildings. We cannot purchase air purifiers to make our living space more habitable. We cannot flee to somewhere safer for the weekend. And as the smoky air fills our lungs, one question lingers: If we get caught in the path of raging flames, what will be the plan for those of us locked behind bars?
Current Issue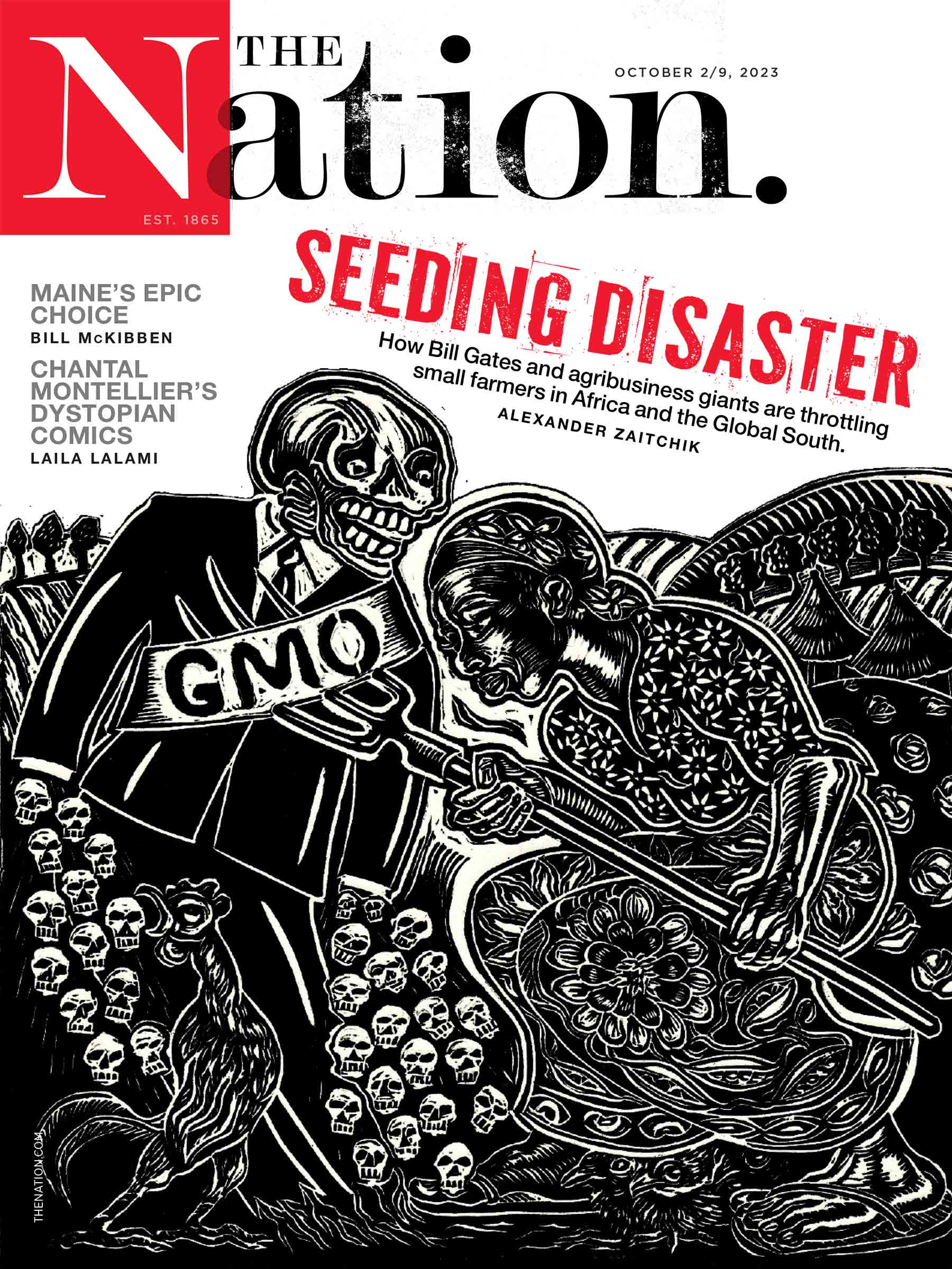 The day before my coughing fit startled me awake, I had spent the entire day outside with a couple dozen other prisoners enjoying one of the closest experiences we have to freedom—a sweat lodge. A traditional Native American ceremony that has been practiced for hundreds of years, it's one of the few times in prison where I feel at peace, surrounded by love. In these special moments, I can relax and clear my mind from the madness of daily prison life. I have been blessed to be raised with these traditions throughout my life, but I never fully understood how special they were until I was incarcerated. Like so many things in the free world, I took it for granted.
Holding a sweat lodge ceremony requires a large fire to heat dozens of rocks which generate steam inside the lodge to purify our bodies. That day, the smoke had blanketed the sky, making it impossible to see past the tree line. But we were grateful the ceremony had not been canceled and thought little of the risk posed by the poor air quality.
It wasn't until I returned to the living unit that I realized just how toxic the air outside was. When I blew my nose, black gunk came out in clumps. I noticed I was wheezing and had a headache.
This got me wondering, what is the plan if the fires get too close? WCC is surrounded by towering evergreens. The dense forest is beautiful, but it's also easy to imagine it ablaze, surrounding the prison with no way to escape. In the two decades I've spent incarcerated in Washington State, I have never heard of the Department of Corrections sharing—or even alluding to—an evacuation plan. So what happens if the prison I am locked inside of becomes consumed in flames?
Washington Department of Corrections Communications Director Chris Wright said in an e-mail that "safety concerns prevent us from disclosing the specifics of the Washington Corrections Center's emergency evacuation plan" but that every prison in the state is required to have one. Wright shared the agency's Fire Prevention Plan, which requires a written emergency plan. He also pointed to the evacuation of Larch Corrections Center last year, the details of which were not shared publicly, again for "safety and security purposes."
Maybe the prison does have a plan. If so, it hasn't been shared with the people it incarcerates—or, seemingly, with the guards it employs.
When I asked one guard at my prison what he would do in the event of a fire, he was unequivocal. "I'm not sticking around if the nearby forest catches fire," said the guard, who requested anonymity because he is not allowed to speak to the press. "At that point, it becomes every man for himself."
His tone was joking, but it was clear from the look in his eyes that he was serious.
Curious about whether I was the only incarcerated person who'd thought of this, I began asking around how others felt in the population.
Popular
"swipe left below to view more authors"

Swipe →
"I'm not waiting around for someone to save me," one prisoner told me. "If I did that, I'd probably end up dead."
"The prison really should have a plan for if a fire did break out," a second prisoner said. "Because it doesn't seem impossible, given we are surrounded by woods."
None of this inspires much confidence. Looking at what other states have done doesn't either. In September 2020, Oregon's Department of Corrections evacuated three prisons to a neighboring prison with high concrete walls that, ostensibly, offered more protection from the flames. The evacuations were chaotic, with people losing access to medication and dangerous overcrowding. Gang dropouts were locked up near active gang members, leading to violence.
"I was thinking, this is a death sentence," one evacuee later told Willamette Week.
In California, a formerly incarcerated firefighter at San Quentin told HuffPost that the only evacuation plans and disaster plans he ever saw were for prison staff, not incarcerated people. The plan, he said, was "for staff to save themselves—and then us, if possible."
It should go without saying that none of this is good enough. In an era where climate change is causing more and more of these disasters, the threat to our health and our survival is escalating for us just as much as for anyone on the outside. That's why protecting incarcerated people from deadly wildfires can't be an afterthought. It has to be treated as a crucial priority. If not, we won't just pay the price with some predawn coughing. We'll pay for it with our lives.