How the UK's Metal Scene Became a Haven for Trans People
Amid Britain's relentless transphobia, the metal community is creating an ever-growing number of trans icons.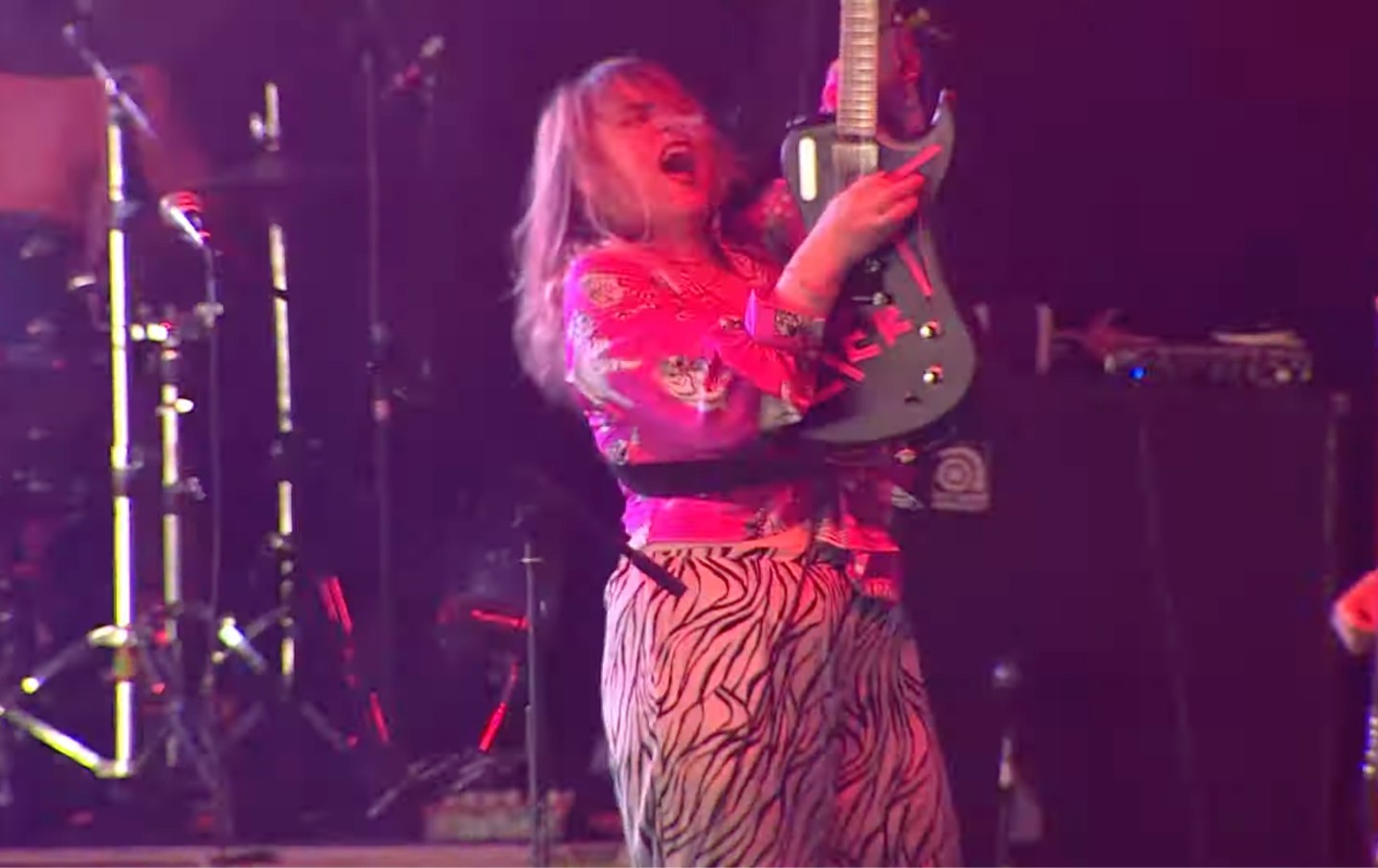 Kat Shevil Gillham is one of the most prolific underground artists in a British metal scene that increasingly welcomes out and proud trans performers like herself. Based in Durham, a city straight out of a fairy tale (complete with a hilltop castle), Shevil carries on a tradition of metal musicians being nurtured by unlikely surroundings. Just as the war-impoverished area of Aston in Birmingham spawned heavy metal titans Black Sabbath in 1968, Durham's rustic charm has fueled Shevil's contribution to the ferocious sounds and foreboding themes that often characterize extreme metal.
There were virtually no openly trans metal musicians to aspire to when Shevil came out two decades ago. Queer icons were rare across the board at the time. Judas Priest's Rob Halford—the UK's "Metal God" himself—became the scene's first out gay front man in 1998.
"I blazed my own path to transitioning in a scene that was then completely ignorant to trans people and musicians," Shevil says of being in her then-unprecedented position.
Now, though, Shevil is perpetually busy; she bounces between either recording or touring with no fewer than six bands, including her flagship, Thronehammer. And she is not at all alone—even as transphobia runs rampant in Britain, trans metal artists are carving out a bigger and bigger space for themselves.
"It is so awesome to see more trans metalheads and musicians than ever before who are out, open, and proud," Shevil says. "That was unthinkable 20 years or so ago!"
The band Pupil Slicer has graced magazine covers and played on stages across Europe with a label-defying sound—by turns pained and hopeful, frenzied yet meticulously crafted. The group has admitted they began as a joke, a few songs poking affectionate fun at the grotesque abrasiveness of grindcore (even the name provokes queasy delight in listeners). But once vocalist and guitarist Katie Davies started navigating the internal chaos that came with understanding their gender identity, their lyrics would evolve to explore transness more directly.
Davies wrote lyrics for the group's 2021 album Mirrors, including debut single "Wounds Upon My Skin," which they were initially reluctant to include on the finished product. "I was using the lyrics as part of a way to express myself and my feelings," they said. However, their anxiety about people hearing and reading their words was eventually overruled by their confidence in the work.
Coming out before the album was completed meant they had an opportunity to harness that belief and write ever-bolder statements—about not only their personal feelings but also the broader persecution facing trans people in the UK.
Transphobia is relentless in British public life, and is supported, to one degree or another, by both the ruling Conservative Party and the opposition Labour Party. It is a country in which, for instance, a virulently anti-trans outfit such as the LGB Alliance, which has been described as a "far-right hate group," has been allowed to keep its charitable status. Pupil Slicer's "Collective Unconscious" captures a political landscape in which trans people—and trans women in particular—are tarred as violent abusers of women and groomers of children. "Ignorance breeds extremity, inaction ends lives / Frame the vulnerable as the aggressor" is the truth of a manufactured trans threat to women's safety in prisons and bathrooms.
Despite this broader culture of extreme hatred, there has been an evolution in how people connect with and support artists with experiences that may be outside their own—particularly in the metal community, where more people are finding the courage to create in the knowledge that they can and will be heard.
Princess Alice Manor, another underground artist in the UK scene, believes that while changing attitudes toward transness are a natural progression of time, "trans people are trying to find more outlets that relate to them, especially in the metal scene, which is mostly cishet masc men."
Current Issue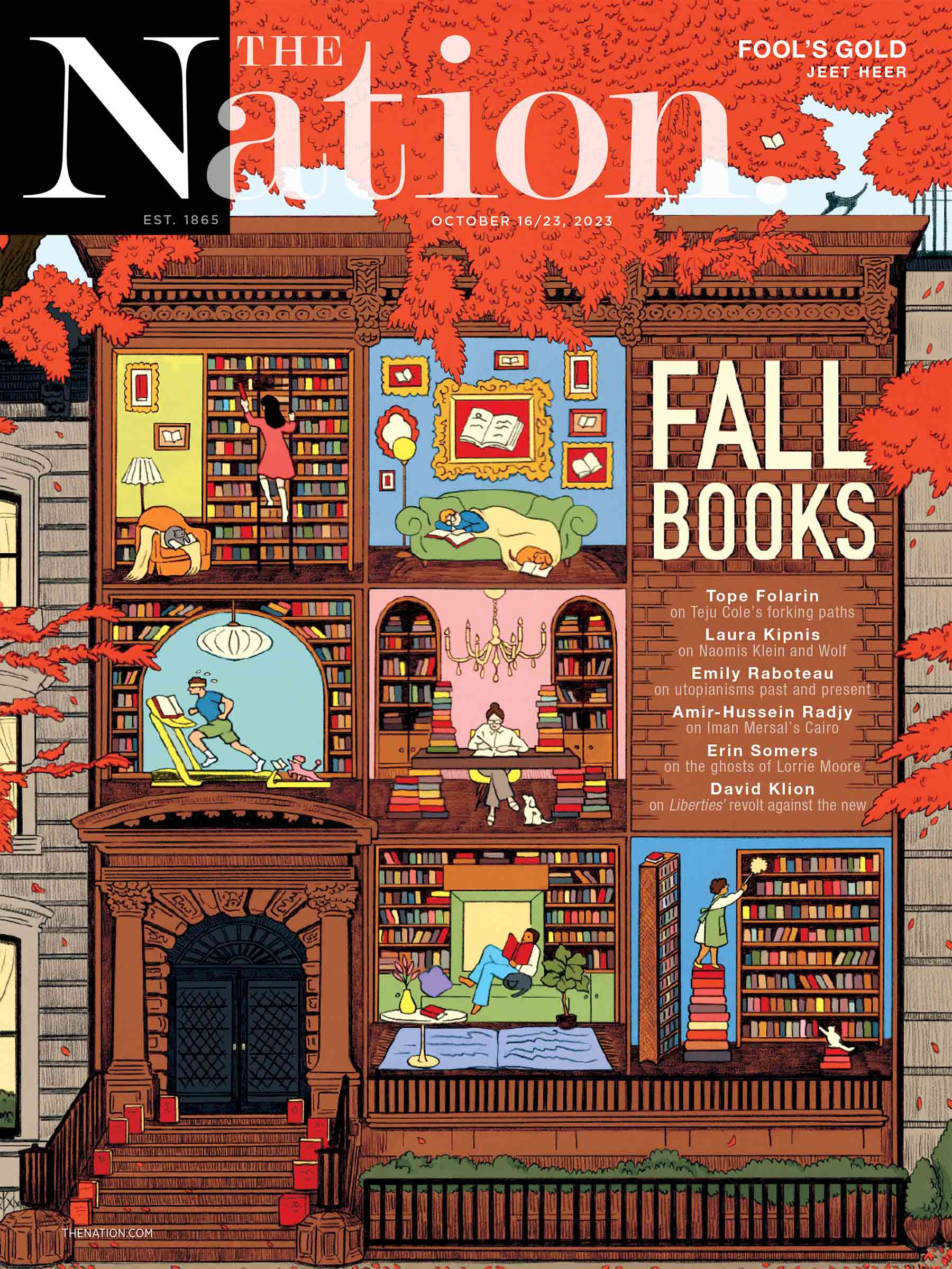 This haven the music and community provide is treasured by many like Manor, because they know they are in a safe space with their own people. Her goal is for fans to hear something that unites them when certain powers that be would see them driven apart. "When I do write songs, I hope that my experiences enlighten others to the challenges we face but also show the whole community that we do have similarities no matter how we identify."
When asked whether this current move toward visibly trans metal counts as a scene, subculture, or movement, Davies counters, "I don't think it's any of those, there just seems to be more people comfortable in being themselves as there is more knowledge and acceptance about gender diverse people in the music industry."
Shevil thinks of it more as a happy coincidence, a cluster of extreme metal artists who just happen to also be transgender. If there is any message she would send out into the world, it is how ordinary she and her peers are in comparison to anyone else in metal. "We are just musicians at the end of the day, just the same as anyone else."
Mina Caputo, best known for fronting alternative metal band Life of Agony, gave the trans community a world-famed representative when she came out in 2011. In the years to follow, Laura Jane Grace of punk champions Against Me! would become another boundary breaker, rising out of a background of toxic masculinity and releasing her manifesto Transgender Dysphoria Blues in 2014.
For Davies, inspiration came in the form of Connie Sgarbossa, vocalist of San Diego hardcore punk band SeeYouSpaceCowboy. She and Backxwash, who injects her Zambian heritage into metal-infused hip-hop, head up the new wave of intersectional trans visibility in the genre.
"When I started making music, Connie was an icon to me representing that anyone can make it and be accepted in the scene," says Davies, adding that now it seems they can pay it forward, with other trans fans and creatives seeing Pupil Slicer the same way, especially in the UK. "I'm happy that people have messaged us to tell me that our music has helped them through tough times and means so much to them."
Popular
"swipe left below to view more authors"

Swipe →
Metal opens space for the language of the brutal as beautiful, one many trans creatives can relate to, including Manor—"considering we're 'sticking it to the man' (some quite literally) of course!" she jokes. She is one of many artists and fans who use the art as an outlet, saying, "Metal music is a great stress reliever and we've for sure got a lot to be stressed about."
"I think extreme music is such a fringe culture that it tends to be more accepting of anyone that wants to be a part of it which provides a safe haven for queer musicians," Davies says. "The music can also provide a strong form of catharsis for the ups and downs that become part of your life when transitioning and existing as a trans person."
To Shevil, "It is raising a middle finger to bigots and conservative types and being yourself, being true to yourself."
As an autistic black woman and self-described elder emo, music media personality Sophie K has fought her own battles to achieve this goal. "I grew up in a time when it wasn't cool to be different," she says, "and words related to being trans"—she pointedly refuses to repeat them —"were thrown around as insults. When I see so many trans artists being confident in themselves, I find it inspiring because it's a lesson in self-acceptance."
Those lessons pay off in ecstatic crowds when Pupil Slicer plays landmark British festivals, like Bristol's award-winning ArcTanGent and the Midlands' Download. These two appearances became some of Davies's most special live moments.
Download 2023 marked the band's first major festival appearance after releasing Blossom, an existential sci-fi concept album combining post-rock, mathcore, death, and black metal. "That was our first time playing to around 8,000 people," says Davies. "There were circle pits from the first note until we stopped playing, including between songs. It was pretty crazy to see ourselves so well received when we were worried what a more traditional rock/metal crowd would think of us."
It is a comfort to see some of the UK's biggest music events such as Download promoting acceptance in their bookings and zero-tolerance policies against discrimination. However, for smaller artists or fans, it can be difficult to find their people in metal crowds. With so little social infrastructure dedicated to lifting up trans artists, especially in the cultural margins where extreme metal lingers, fans and creators alike sometimes resort to building their own sanctuaries.
"Most people don't realize solo artists are already shelling out a good couple hundred pounds before they've even stepped on stage," says Manor, who can't afford to tour herself. Having struggled to find community at shows she went to as a fan, she resolved to set up her own festival in the UK's renowned queer haven of Brighton. Mission Trans-mission, which last year donated all proceeds to queer mental health service MindOut, has just announced its third event to take place in November 2023. It will mark another year of giving the main stage to trans talent, in the hopes that this spurs others to do the same.
Yasmine Summan can attest to advocating for themself as a fan and journalist, as well as an ambassador for the trans community. On Wednesdays We Wear Black, which they cohost alongside Sophie K, won "Best Podcast" at last year's Heavy Music Awards. Summan worked with designer Lauren Gelsei on a customized Disturbia jacket for the ceremony. Worn by Summan on stage, it was painted white-on-black with the names of all those who had been killed, through the previous year alone, in acts of transphobic hate crime.
"We included blue, white, and pink safety pins to emulate the transgender flag, paying tribute to those transgender folk who died hiding their identity. We also had headlines and anti-trans legislation across the jacket to really emphasize the current threat against us, and where it is coming from," Summan said.
In a culture of performative LGBTQIA+ support that folds the moment leaders and brands bow to fascism, Summan is proud of the conversation their statement started. "It wasn't rainbow capitalism," they said. "It was a real moment of vulnerability."
When artists can get out on tour, friendships made and rekindled stand out in a haze of travel and performance. One of Shevil's best memories with Thronehammer is playing the Markthalle in Hamburg, on a 2019 tour supporting their doom metal compatriots Lord Vicar. "Chritus is one of my favorite doom metal vocalists," she says of Lord Vicar's front man, "so to see him perform onstage every night for nine nights in a row was definitely very cool and special!" He is also an old friend she had been unable to see since they performed in Stockholm, Sweden, back in 2001.
There are also jokes about fellow UK band Heriot being Pupil Slicer's arch-rivals as they grow and claim unique victories alongside each other. "We can't help but be a little jealous that they're doing arena shows with Architects and playing with [major metal bands] Napalm Death and Knocked Loose," Davies says. But the band counts their own blessings, having performed with many of their own idols, including British mathcore outfit Rolo Tomassi. In the end, camaraderie always wins out. "We love [Heriot] really, they're great friends of ours and we're incredibly happy for their success."
Sophie K captures a social frustration and yearning in metal fans open to educating themselves about each other. "How can metal evolve if we keep hearing the same experiences generation after generation? A trans artist has a different pain to a Black artist or to a cis male or to a disabled person. We need new experiences and artists who are creating a new level of community for fans because it keeps the alternative scene evolving."
If the trans bands, artists, and commentors at the vanguard are anything to go by, the British metal scene is becoming a more diverse, welcoming, and explorative space. But while that shift goes on, those at its heart are focused on creating from a place of pride and self-assurance.
"I have shown what I can do musically and vocally over the years since I came out and shown I can be taken seriously as a trans musician," says Shevil. "I don't feel I have to prove anything to anyone anymore."
Correction: This piece originally said that the area of Aston was located in Manchester. In fact, it is located in Birmingham.