The Fate of Your Rent May Be in the Supreme Court's Hands
The nation's highest court is weighing whether to hear two rent-regulation cases that could gut renter protection laws.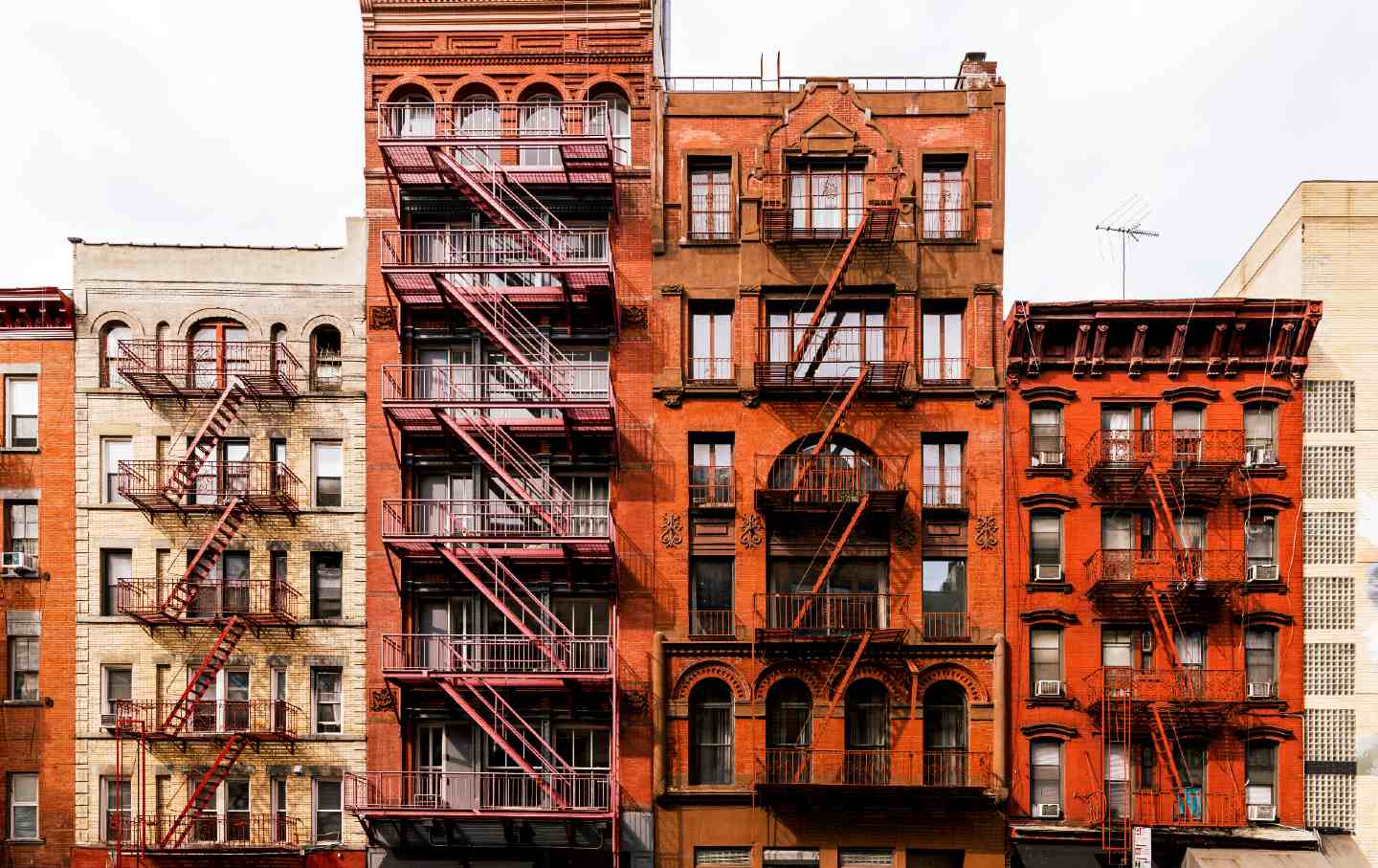 One of my favorite ways to explain the difference between the Republican and Democratic parties to low-information voters like Andrew Yang is through the "kitchen table" issue of rent. Democrats, broadly speaking, favor rent-control and rent-stabilization policies, as well as restrictions on evictions or pricing people out of their homes. Republicans favor ruthlessness in the rental market and will generally defend a landlord's right to kick an old lady out of the apartment she's been living in for 35 years because a tech executive is willing to pay $500 more to use the unit as a pied-à-terre. A renter who votes for Republicans, or doesn't vote at all, might as well leave their doors unlocked and windows ajar and place flyers around town inviting "entrepreneurs" to come steal all their stuff.
Rent policies are also something Democrats seem to have the will to act on when they take control of state governments. There are only seven states that have rent control or stabilization regulations in some of their cities, and six of them are controlled by Democrats. In New York (where New York City is still home to the highest median one-bedroom rent in the country), Democrats finally retook control of both legislative branches of the legislature and the governor's mansion in 2019. One of their first and biggest acts was to reverse the decades of Republican-led erosion of rent control policies and enact the Housing Stability and Tenant Protection Act. Signed by Andrew Cuomo, this was a massive and popular piece of legislation that, among other things, eliminated vacancy decontrol, placed limits on security deposits, and gave new protections to people living in mobile homes.
But, as with everything these days, a Republican loss at the ballot box triggered a challenge in the courts. Various groups of landlord and real-estate associations filed various lawsuits against New York State over its new renter protection laws, alleging that they involved a regulatory "taking" under the Fifth Amendment, which prohibits the taking of private property for public use without "just compensation."
The landlord groups were roundly defeated in the lower courts, because it's well established under Supreme Court precedents that rent control, rent stabilization, and eviction protections do not constitute a taking and thus do not violate the Fifth Amendment. Unfortunately, the current, conservative-controlled, Supreme Court doesn't view its own precedents as a barrier to changing the law in whatever ways it (or its Republican donors) want.
The defeated landlord groups have tried to bring three separate cases to the Supreme Court to challenge the HSTPA. One, Community Housing Improvement Program v. City of New York, has already been rejected. The court didn't say why it declined to review that case, but my guess is that the legal posture of Community Housing was that the rent regulation laws are facially unconstitutional. That is just not true, as rent control and stabilization has been around for a long time and do not obviously violate the Fifth Amendment on the text of the regulations themselves.
The court is still considering the other two cases, 74 Pinehurst LLC v. New York and 335-7 LLC v. City of New York. These cases argue that the rent regulations are unconstitutional as applied, which just means that the outcomes of these rules—for instance, preventing a landlord from giving themselves multiple units—is unconstitutional as opposed to the text itself.
Current Issue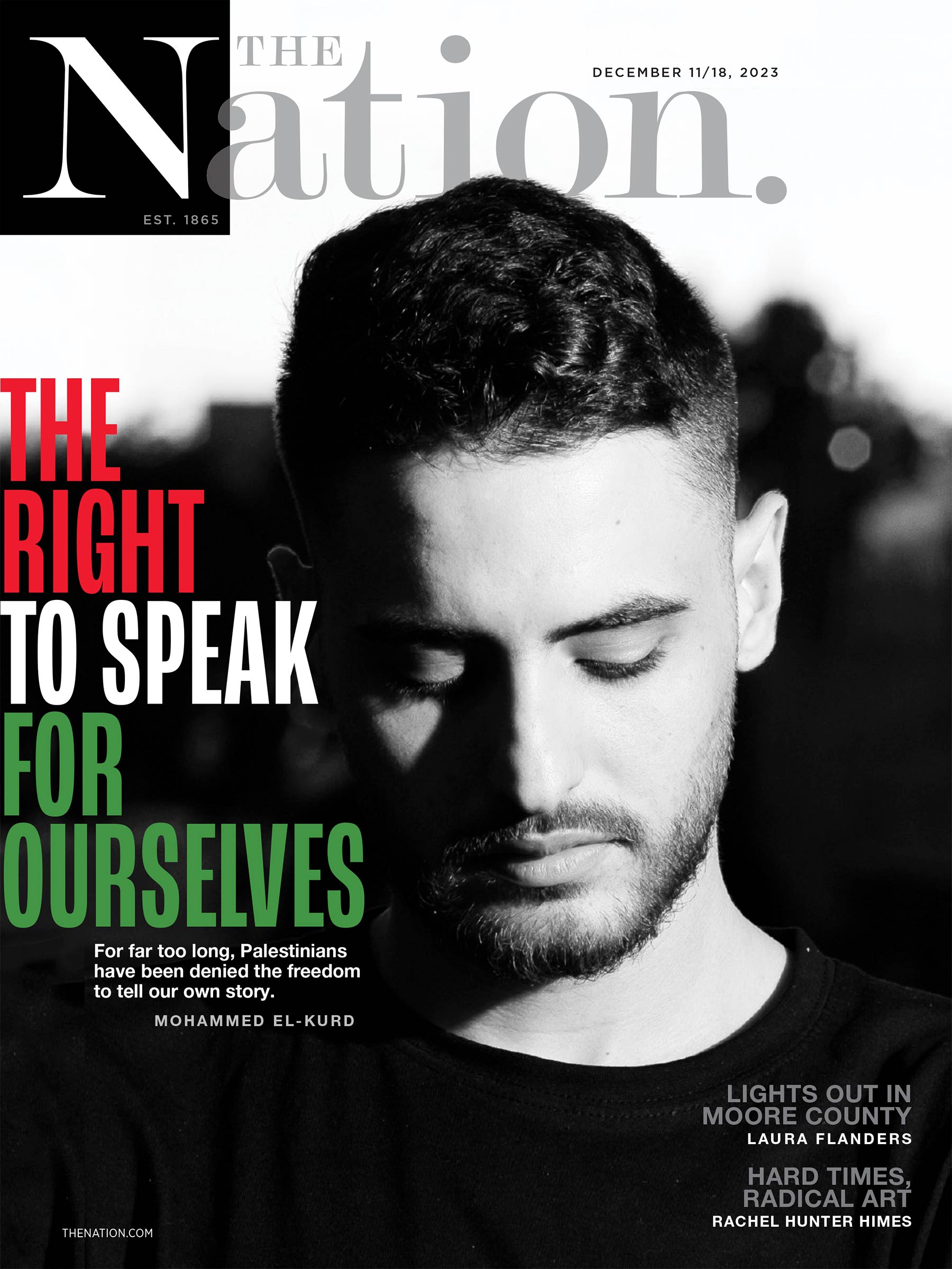 To understand the danger, you have to appreciate all of the landlord loopholes New York's Housing Stability and Tenant Protection Act closed. The most obvious is what's known as the vacancy bonus. Before the HSTPA, once the monthly rent for a rent-stabilized apartment reached a certain rate (through biennial increases from the Rent Guidelines Board) of about $2,800, landlords were able to deregulate the unit once a tenant moved out. The New York Times estimated that over 155,000 city units had been destabilized in this way since the policy was enacted in 1994. The HSTPA ended that practice.
The law also ended the practice of landlords allegedly "improving" a property and then using that improvement to hike rents. It would be one thing if landlords were installing granite countertops all over the place, but the "improvements" were usually things as essential to basic habitability as installing a new boiler for the whole building, then raising the rents for every stabilized unit in the building. Rents should not be jacked beyond the guidelines because now your unit comes with actual heat in the winter.
The most devious tactic the law ended was the "owner-use" loophole. Landlords could deregulate units by marking them for their personal use, or the use of one of their family members. Landlords were abusing this practice, marking many units for personal or family use, waiting a bit, and then relisting the units on the market, now at an unregulated price. The HSTPA limited landlords to one unit, which must be used as a primary residence.
The law also stiffened the penalties for unlawful evictions, or when landlords use force to evict tenants. Illegally locking a person out of their apartment is now a crime in New York. Tenants can still be evicted "legally," of course, including for nonpayment, breach of contract, or harassing other tenants.
Closing these loopholes isn't an unconstitutional taking of the landlord's property; it is a way to prevent landlords from ignoring established laws. In 1992, in a case called Yee v. City of Escondido the Supreme Court unanimously ruled that these types of regulations are constitutional. The Yee case involved restrictions on mobile home evictions in California, and the Court ruled that the regulations were not a taking under the Fifth Amendment, because mobile park owners still had means to evict renters, or change the use of their land; the stipulation was that they just couldn't do it without notice or after pricing the renters out of their lots.
The New York landlord groups, however, point to a more recent precedent from the Supreme Court to make their arguments, a case I have previously highlighted as one of the worst decisions of the Roberts Court: Cedar Point Nursery v. Hassid. In that case, the court ruled that a law that required farm owners to allow union organizers access to farms to speak with workers was an unconstitutional taking of the farm owners' property. The organizers were allowed to speak to the workers only before or after their shifts, or on their lunch breaks, but the court ruled (6-3 of course) that even this limited access was a violation of the Fifth Amendment.
Popular
"swipe left below to view more authors"

Swipe →
We know the Republicans in control of the Supreme Court love to bust unions, but we don't know yet if they want to extend the same logic to evict renters. Landlords argue that the application of rent control and stabilization policies essentially converts their properties into perpetual public charities, but that is just not true. Landlords can still profit off of these units, can still raise rents, can still evict tenants who don't pay, and can still convert their buildings into something other than housing. What they can't do is price out tenants in good standing from their homes by gouging them every time the real estate market fluctuates. Rent control and stabilization regulations are there for the same reasons most states have laws against price gouging: They are restrictions on what the market can do to people in need of basic goods and services.
I'm hoping the Supreme Court continues to ignore the landlord. Dismissing the Community Housing appeal is a good sign, and I don't think rent regulations that are constitutional on their face suddenly become unconstitutional when they're tweaked to prevent landlords from frustrating the intent of the law.
But it only takes four votes for the court to hear an appeal, not five. Justices Clarence Thomas and Samuel Alito are known to hate anything that approaches a regulatory taking. They also generally hate poor people, working families, fundamental fairness, human dignity, and anything that gets in the way of a capitalist smashing the structures of society to make a quick buck.
More worryingly, it was Chief Justice John Roberts, the alleged "moderate," who wrote the union busting decision in Cedar Point Nursery while the other five in the conservative cabal signed on. The Republican justices probably haven't talked to a person living in a rent-stabilized unit since their English teacher in high school, and they spend all of their vacation time with the people who own the buildings, not the ones who live in them. The only renters they regularly interact with are their clerks, who are "slumming it" on DuPont Circle for a year before they cash in on well-paying law firm jobs and buy a house in Alexandria.
If this court decides to hear the cases, the consequences will be dire. Cities in New York, New Jersey, California, Maine, Maryland, and Minnesota, and Washington, D.C., have rent control laws. Oregon and California are the only states with statewide rent control guidelines. These laws are some of the only ways regular people can afford to be long-term residents in our most expensive cities.
Republicans generally don't care about all of that. They don't care about cities. It's gentrification all the way down to the last ducat, for them. People who live in cities tend to vote for Democrats, and "owning the libs" is the only currency that matters in Republican politics.
But rent control and stabilization guidelines are also extremely popular. Republicans understand this, which is why they're not trying to fight rent control at the ballot box in places like New York and California. They're trying to get the unelected branch of government to once again institute minority rule. It's maddening that the group of people who rent their offices for life could be about to take away key provisions that help people rent their homes for the same amount of time.