What Will It Take to Solve the Youth Mental Health Crisis?
Almost 12 percent of high school–age youth experience severe major depression. The root causes of the problem are rarely confronted.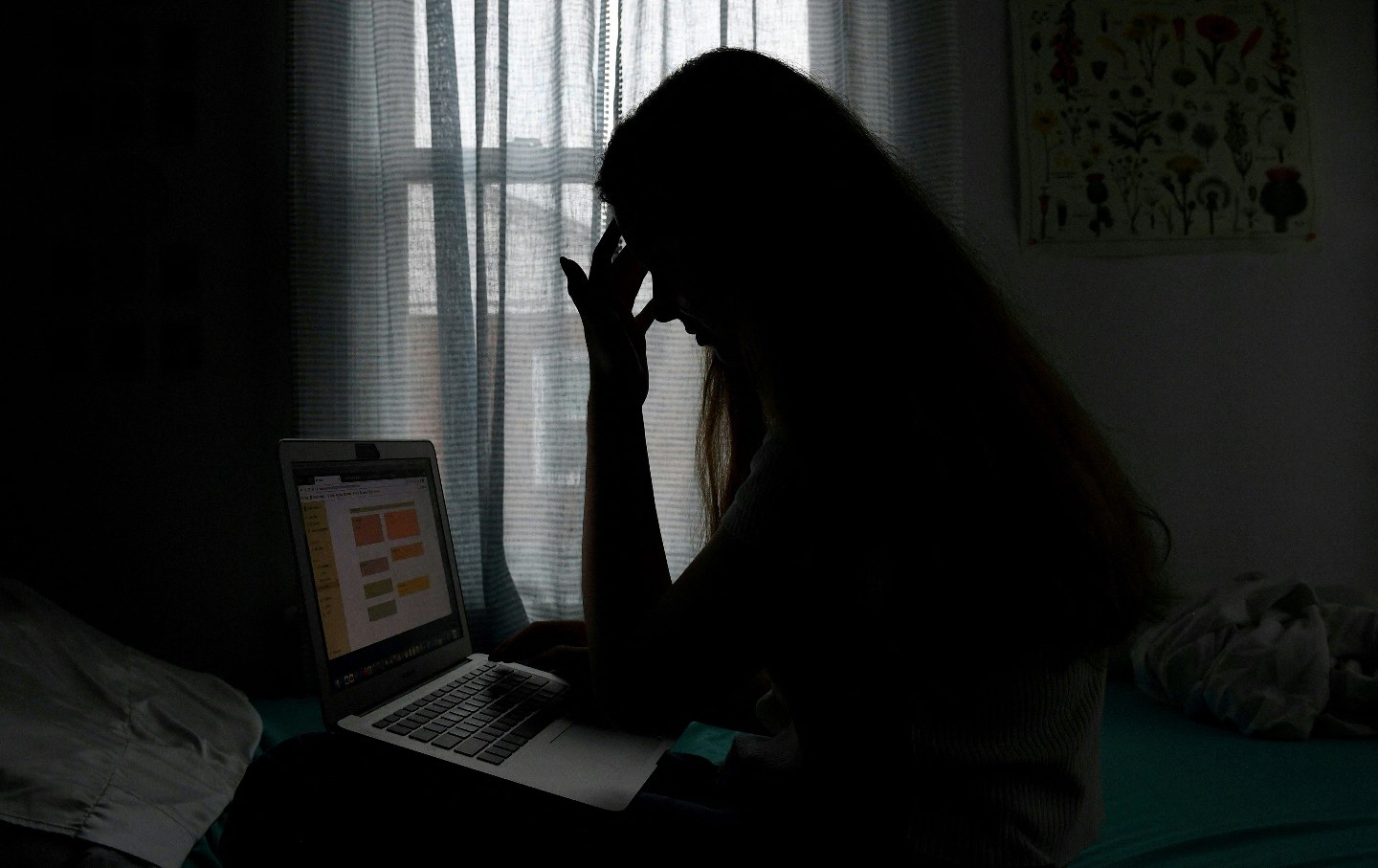 When I walked into my high school auditorium last December, I sensed something was wrong. The air felt heavy, the ground unstable. There was pin-drop silence, save for some stray sniffles from faculty members. One teacher's reddened eyes stared straight ahead, not acknowledging anyone passing by her. Another struggled to make eye contact. But it was when our headmaster walked onstage and announced the suicide of a sophomore student that everyone in the auditorium was shattered.
After the assembly, people flooded the counseling offices. The school had called on community partners and sister schools to help comfort and support the 650 students. But they could only get to a fraction of the grief-stricken, many of whom are, months later, still reeling in the wake of a friend's passing.
What became immediately apparent—despite my school's sincere efforts at community-building and emotional support—was that schools still hadn't figured out the right way to deal with the student mental health crisis. But can they do it alone?
Today, 11.5 percent of high school-age youth experience severe major depression. "Schools all mean well. It's just that many are under-resourced and stigma around mental health is everywhere," said Dr. Kirti Saxena, section chief of Child/Adolescent Psychiatry at Texas Children's Hospital. "I see many middle school students struggling with depression, anxiety, and suicidality. It's getting younger and younger, and that's really unfortunate."
The crisis has gained the attention of the Biden administration. "President Biden has made tackling the mental health crisis a top priority," wrote the White House in May, "and he continues to call on Congress to pass legislation that would strengthen protections for children's privacy, health and safety online." In January, the US Department of Health and Human Services awarded nearly $245 million in Bipartisan Safer Communities Act funding to promote youth mental health, $185 million from the Substance Abuse and Mental Health Services Administration, and about $60 million from the Health Resources and Services Administration.
But how this money is used depends on the local government. States like Colorado, California, Washington, Illinois, and Nevada were doing comparatively well in addressing youth mental health, according to a February 2022 report from the Hopeful Futures Campaign. The states that were doing the worst—ones that had not invested much in school mental health support—were Georgia, West Virginia, Missouri, New Mexico, Nebraska, and South Dakota. Around a dozen states, including Illinois and California, allow students up to five days of excused absences for mental health, often with a grace period to make up work they have missed.
Current Issue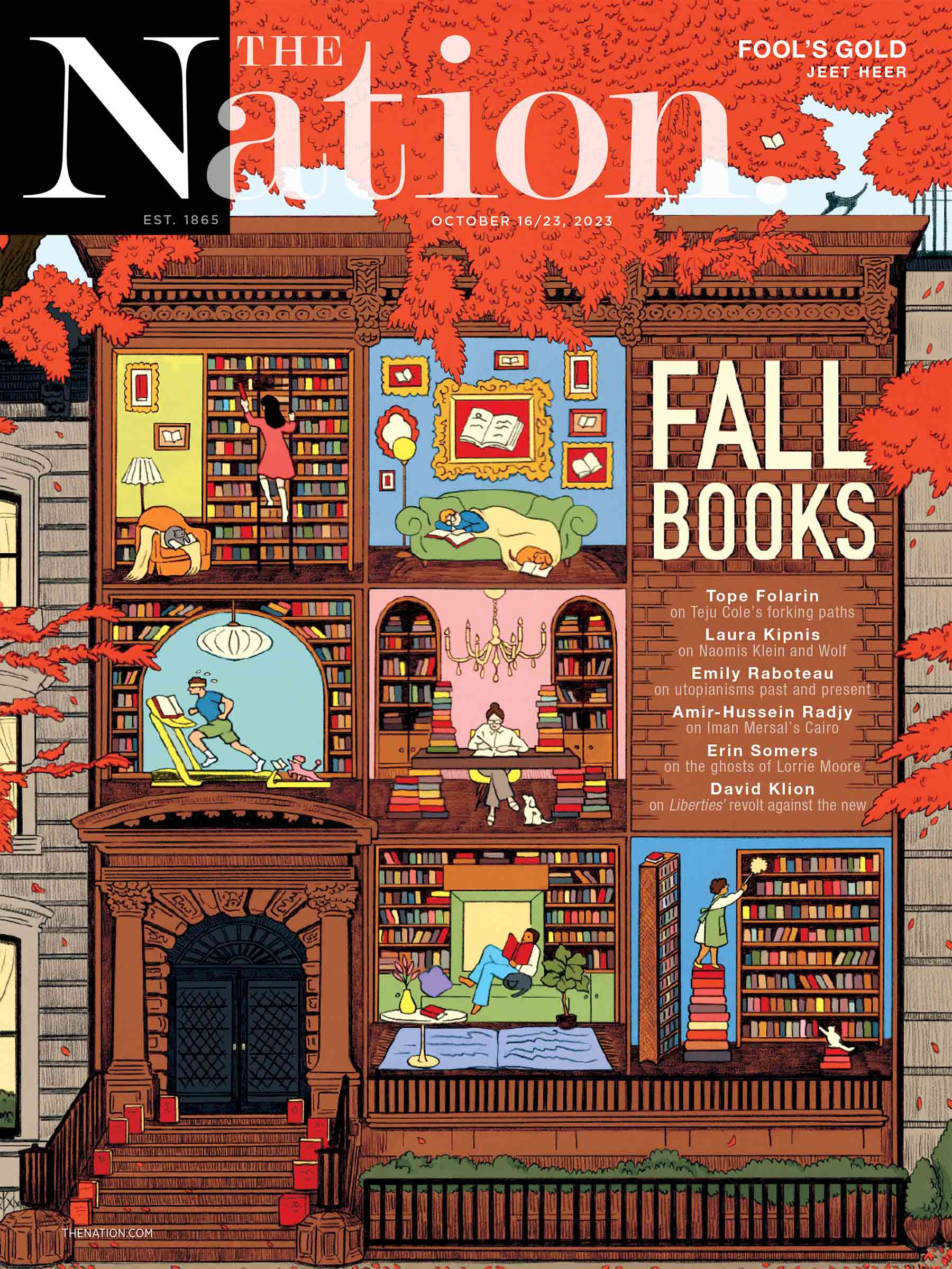 But the root causes of a student's mental health struggles are rarely confronted. "We even have a mental health week, but the very core of the problem—that students are overburdened with stress—is never tackled," said Tanisha Agrawal, a high school senior in Pennsylvania. Agrawal noted that her school, which ranks among the top public schools in the nation, is plagued by "cutthroat competition."
Her school eliminated midterm and final exams to avoid excess stress. But college stress, she said, remains persistent at her school. "You have to take lots of AP classes if you want to go to a really good school," said Agrawal. "It's true that we're stressed, but Kinkaid is a rigorous college prep school, so the competition and drive to succeed and get into a good college is kind of in the character," said Joycie Brass, a freshman at UT-Austin and recent Kinkaid School graduate. "We can only do so much to change it." In a September 2022 survey of the top worries of high school seniors, 37 percent said that applying to college was the most stressful thing about senior year, while the high level of competition to get admitted to college was the biggest source of stress for another 13 percent.
Some mental health conditions can be solved more easily in schools with in-house counseling offices. "After the Uvalde shooting, millions of dollars have been pledged to different school districts and states to hire mental health professionals in schools or to stand-up programs to provide school-based services to youth," said Caren Howard, director of Policy and Advocacy for Mental Health America. "And the new Technical Assistance Center for School-Based Services will also help schools bill Medicaid for school mental health support if they have students who qualify."
But what about schools without these resources? Howard suggests mobile crisis response units as an effective alternative. "In Connecticut, every school district has a mobile crisis unit, with a mental health counselor, a peer specialist, or some other mental health-focused practitioner trained to give support to an individual in need," she explained. "If a school can't manage a crisis, they can call the mobile crisis unit to come to the school or to the student's home, or meet them in the community, wherever they are, to figure out what next steps are best."
Howard believes another good sign in youth mental health advocacy and support is the National Governors Association playbook, released in July 2023. She praised the four pillars of youth mental health the NGA released: prevention through resources, reducing stigma, increasing access and affordability of care, and training caregivers and educators. The Washington Post's editorial board concurred with Howard's positive reaction, commenting on the playbook's "good ideas that some states are trying and that we hope will catch on further."
Another piece of the puzzle is peer-to-peer interaction. "If there's one thing I would hope for, it's that school boards help to educate personnel in schools about how effective peer support is," Howard said. "Because when an individual understands that they're not alone, and they have support, that can make a huge difference."
Popular
"swipe left below to view more authors"

Swipe →
Other issues cannot be solved by individual actions, such as systemic racism, homophobia, and transphobia. Data shows that queer and trans youth are four times more likely to consider or attempt suicide than their peers, and up to 51 percent of transgender adolescents reported engaging in suicidal behaviors. Efforts to suppress self-expression—like Florida's "Don't Say Gay" bill—only worsen the mental health crisis affecting the LGBTQ+ population in schools.
"Some students—moreso students of color—have been pushed out of the classroom into the juvenile justice setting, in particular, if their trauma from issues at home makes them act out in class," Howard said. "If a student shares that they might be experiencing suicidality or other thoughts of self-harm, then out of ignorance or fear, the police are often called. This law enforcement response leads to a student feeling less safe and connected versus being supported."
Poverty and food insecurity have also exacerbated the crisis, and the cancellation of the pandemic-era federal free lunch program last September will likely have devastating effects. A study conducted in South Korea on free lunches showed that students achieve healthier weights and are happier in situations where free lunches are provided. Campaigns like Healthy School Meals for All and legislation like Colorado's Prop FF have been fighting for these programs to be restored for student wellness and lessened financial strain on families in need.
Comprehensive solutions to the mental health crisis need to improve conditions for students at home. The government has attempted to improve domestic quality of life through a variety of legislation. The boosted child tax credit in July 2021 gave nearly $93 billion in advance payments to families. In 2022, after the checks from the program ended, the child poverty rate surged. "The 4.9 percentage point (41 percent) increase in poverty represents 3.7 million more children in poverty due to the expiration of the monthly Child Tax Credit payments," according to a study from Columbia University. Lawmakers are lobbying for a renewed "super-charged" child tax credit reminiscent of the 2021 version. The Boston Foundation's "Health Starts at Home" initiative proposes increasing affordable housing and decreasing health care costs to promote children's socio-emotional and mental health.
The youth mental health crisis is a systemic issue, requiring changes at every level of kids' lives. But the tactics discussed by Saxena, Howard, and others are promising. "As they go back to school, I think it's important for kids to remember that their teachers want the best for them," Brass said. "In most cases, the faculty and staff, and even your peers, are doing what they think is best for your mental health, and they might need your input to adjust what they're doing. Together, we can make our schools healthier."