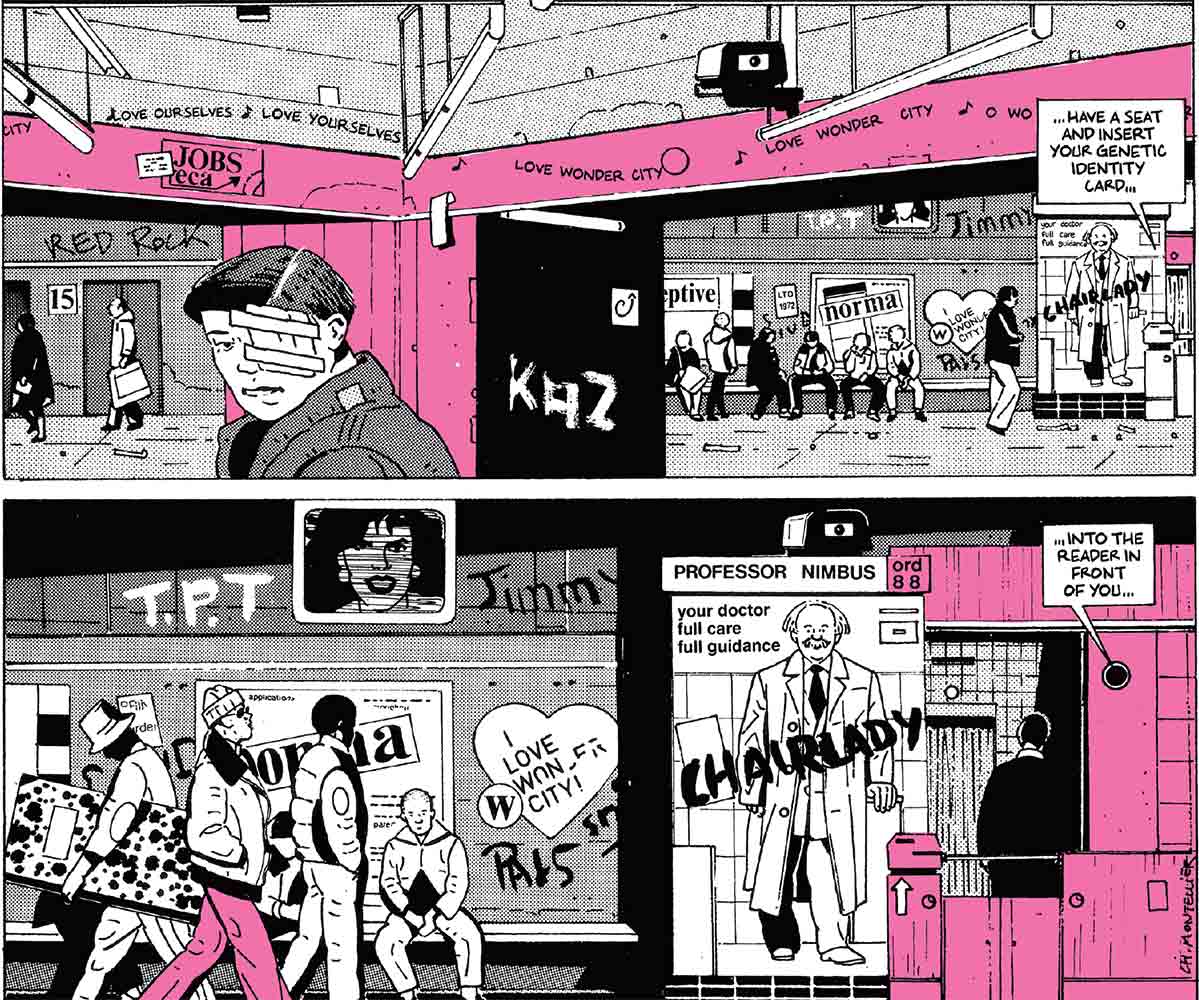 Why do we turn to dystopian fiction when disaster looms? Last year, after the Supreme Court overturned Roe v. Wade, protesters showed up to rallies dressed in the blood-red cloaks and white bonnets that Margaret Atwood conceived in her novel The Handmaid's Tale. When we hear about robot dogs designed to patrol the southern border or generative AI systems giving podcast interviews, we think of Black Mirror's "Metalhead" episode or Kazuo Ishiguro's Klara and the Sun. And it's nearly impossible to go a week in politics without someone bringing up George Orwell's 1984 or Ray Bradbury's Fahrenheit 451. In fictional dystopias, we look for language to express real fears, we find unexpected twists and complications, we echo alarm about the future.
But novelists aren't prophets, and the future often turns out to be both more complicated and more banal than we imagine. Instead of firefighters burning books, we have groups like Moms for Liberty taking over school boards and removing novels from library shelves. Instead of the Party watching us through telescreens, we willingly use devices and download apps that follow our movements and capture every word we say.
Dystopian fiction often has less to tell us about the future than it does about the era in which it is written. When The Handmaid's Tale was published in 1985, for example, conservative activists had already persuaded five state legislatures to revoke their ratification of the Equal Rights Amendment; Jerry Falwell's Moral Majority was pushing a national "family values" platform that opposed abortion, feminism, and gay rights; and Ronald Reagan was serving his second term as president. In building the Republic of Gilead, Atwood offered her readers a warning wrapped inside a thought experiment.
The future that the French artist Chantal Montellier imagined in the 1970s and '80s, when her dystopian comics ran in the magazine Métal Hurlant, is likewise ominous. Montellier envisioned a society in which the government requires loyalty oaths, culture is drenched in vulgarity, and women have lost their reproductive rights to gestational innovations. In this work, she explores French anxieties about the end of the trentes glorieuses (a period of unprecedented economic prosperity that lasted from 1945 to 1975), the rise of decadent consumerism, modern technology, and a new world order. Yet even in her bleak visions of the future, Montellier's focus remains on her characters' struggle for dignity and liberation.
Montellier is an unusual figure in French comics. Less famous than Claire Bretécher, who satirized bourgeois life in her widely popular Agrippine comic strip, and Marjane Satrapi, whose memoir Persepolis was adapted into a César-winning movie, Montellier is a politically engaged artist and a pioneer of the feminist movement in French comics. Born in 1947 near Saint-Étienne, she trained at the prestigious École des Beaux-Arts but found the school stuffy and the students apathetic. After completing her degree, she began teaching visual arts at a high school in Haute-Savoie, a job that left her little time to pursue her passion—painting. She fell into comics in 1972, almost by chance, when a friend offered her a job as an editorial cartoonist for Combat syndicaliste, an anarcho-syndicalist newspaper that covered the concerns and interests of French workers.
Over the next 50 years, Montellier produced an impressive and wide-ranging body of work: political cartoons, comic books, art portfolios, essays, novels, and collections of stories. She developed a reputation as a rebel, unafraid to call out misogyny and fearless in her commitment to her ideals. Although some of her dystopian comic strips were released in the United States in the 1980s in the sci-fi magazine Heavy Metal, she remains largely unknown here. But US audiences may finally get to know her work this year, as three of her bandes dessinées, translated by Geoffrey Brock and collected under the title Social Fiction, have just been published by New York Review Books.
In France, bandes dessinées are part of a tradition that dates back at least a century, to newspaper strips like Les Pieds Nickelés, which relied on text beneath black-and-white drawings of three slackers, or Zig et Puce, which used speech balloons to convey the dialogue of its teenage heroes. Belgian artists like Hergé, Morris, and Peyo broadened the appeal of comics through their use of the adventure genre in Tintin, the western in Lucky Luke, and fantasy in The Smurfs. By 1959, when René Goscinny and Albert Uderzo debuted Astérix, about a village of indomitable Gauls fighting Roman invaders, comic book sales had skyrocketed. To date, Astérix has sold 385 million copies worldwide.
Bandes dessinées aren't just a popular export. A recent poll found that 75 percent of French people consider Astérix and Tintin to be a part of their cultural heritage as prestigious as literary classics like Les Misérables or The Count of Monte Cristo. French comics are published in handsome hardcover editions that make collecting a pleasure as much as a compulsion. They're reviewed in literary magazines and celebrated in venues around the country, including the prestigious Angoulême International Comics Festival, a four-day event that draws hundreds of thousands of attendees.