Skip to content
By using this website, you consent to our use of cookies. For more information, visit our Privacy Policy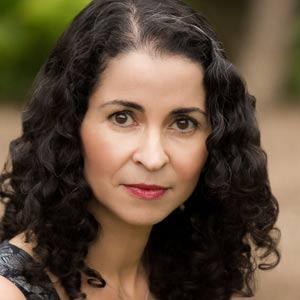 Laila Lalami
Columnist
Laila Lalami is the author, most recently, of The Other Americans, along with The Moor's Account, a finalist for the Pulitzer Prize for fiction. She writes the "Between the Lines" column for The Nation, and is a professor of creative writing at the University of California, Riverside.
---

Trump's actions show how little the political class has learned about war.

---

Zealous coverage of political point scoring doesn't help anyone outside Washington.

---

From the streets to our smartphones, surveillance has taken on frightening proportions.

---

Even in California, it's too easy to turn a gun purchased legally into an assault weapon.

---

---

What does citizenship mean if only white people belong in Donald Trump's America?

---

May 20, 2019

His speculative new novel, The Wall, imagines a dystopian future but offers us a warning about our present.

---

Why a spate of restrictive new bills will hurt poor and minority women the most.

---

Expecting transformative change from the top is a recipe for disappointment. We should stop expecting saviors.

---

How do we deal with the Nazis living among us?

---

Making sense of the presidency, one novel at a time.
---