Skip to content
By using this website, you consent to our use of cookies. For more information, visit our Privacy Policy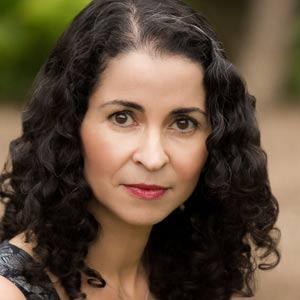 Laila Lalami
Columnist
Laila Lalami is the author, most recently, of The Moor's Account, a finalist for the Pulitzer Prize for fiction. She writes the "Between the Lines" column for The Nation, and is a professor of creative writing at the University of California, Riverside. Her new novel, The Other Americans, will be out in March 2019.
---

Expecting transformative change from the top is a recipe for disappointment. We should stop expecting saviors.

---

How do we deal with the Nazis living among us?

---

Making sense of the presidency, one novel at a time.

---

In public, politicians demonize immigrants. In private, they exploit them for personal gain.

---

---

If the Muslim ban is any guide, an idea that was once considered insane will soon become acceptable.

---

Now, when white people assert private authority over public space, there's a cost.

---

Young people are left to grapple with the consequences of every raid—sometimes for years.

---

Children seeking asylum are being separated from their parents for no good reason.

---

Donald Trump is changing the terms of the debate. How should progressives respond?

---

Featuring meltdowns, tantrums, betrayals and racism. What happens next?
---