Abortion Denied: Reproductive Injustice Behind Bars
"[This situation] should make you wonder whether we, as a society, should be incarcerating pregnant people in the first place."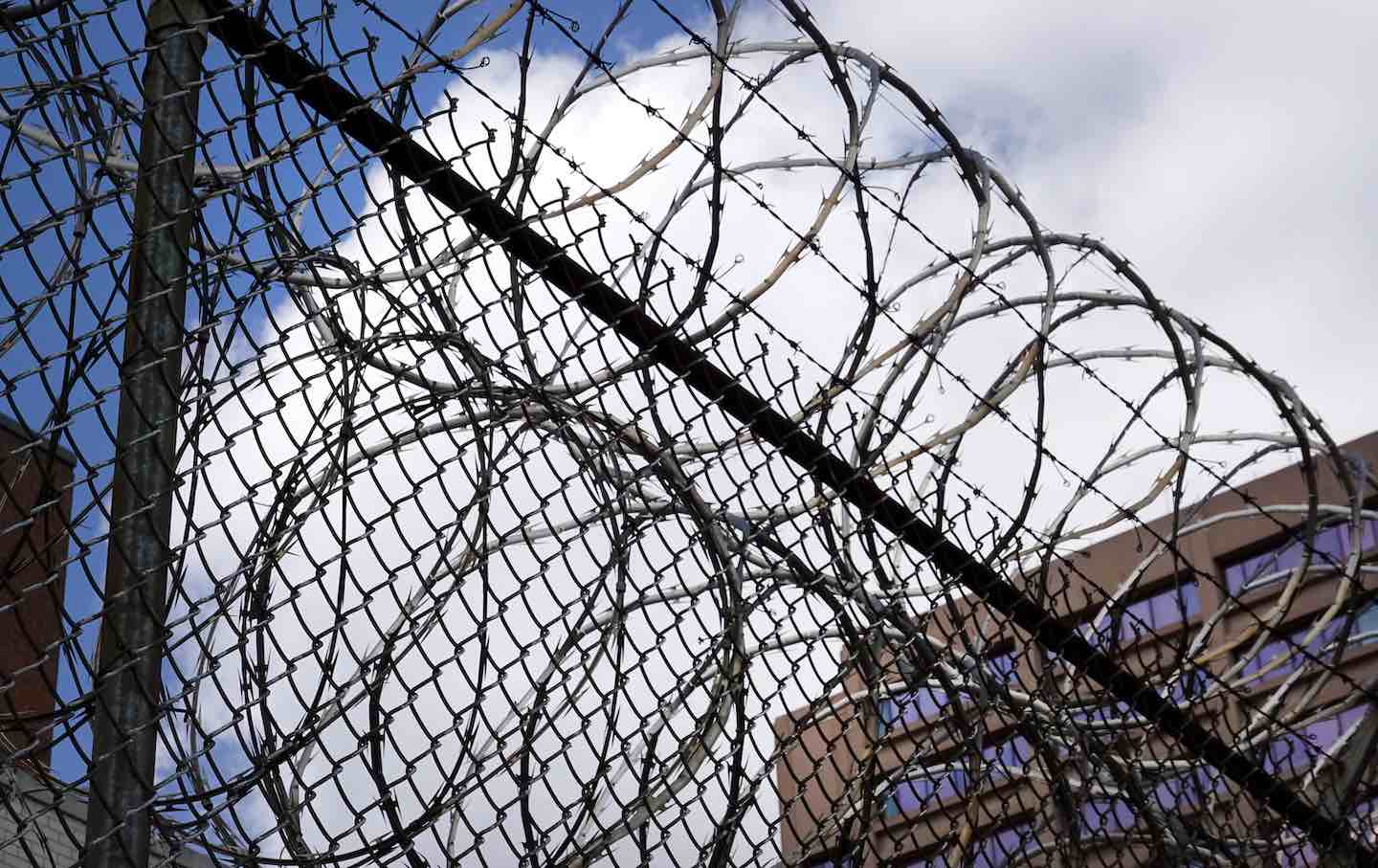 K. Winston didn't know she was pregnant when she entered the Cuyahoga County Jail. The intake process required a test for tuberculosis, one that typically involves injecting a fluid beneath the skin. Winston is allergic to that fluid, so jail staff planned to X-ray her instead.
First, they gave her a pregnancy test. Then, they told her, "We can't do the test because you're pregnant. You can go back to your [housing unit]," she said.
Winston was shocked. She felt belittled by the way staff had told her. She returned to her pod where, she told The Nation, "I cried and cried and cried and cried." The 19-year-old didn't want to continue the pregnancy. She was a full-time college student and her studies had already been interrupted by a 90-day jail sentence.
Shortly after, she was moved to the jail's medical unit, which housed pregnant people. Winston was already involved in reproductive justice work with Patients to Advocates, an Ohio group for people who have had abortions, and knew that she had the right to the procedure.
During her first visit with the jail's doctor, she attempted to assert that right. "I do not want to continue this pregnancy," Winston recalled saying to the doctor. "How can I get an abortion?"
The doctor said that because Winston had only been sentenced to 90 days, the jail would not provide that option. "She told me if I choose to move forward with that procedure, I can get it once I got released," Winston said. By then, however, she would be in her second trimester and past the state's gestational limit for abortion care.
Current Issue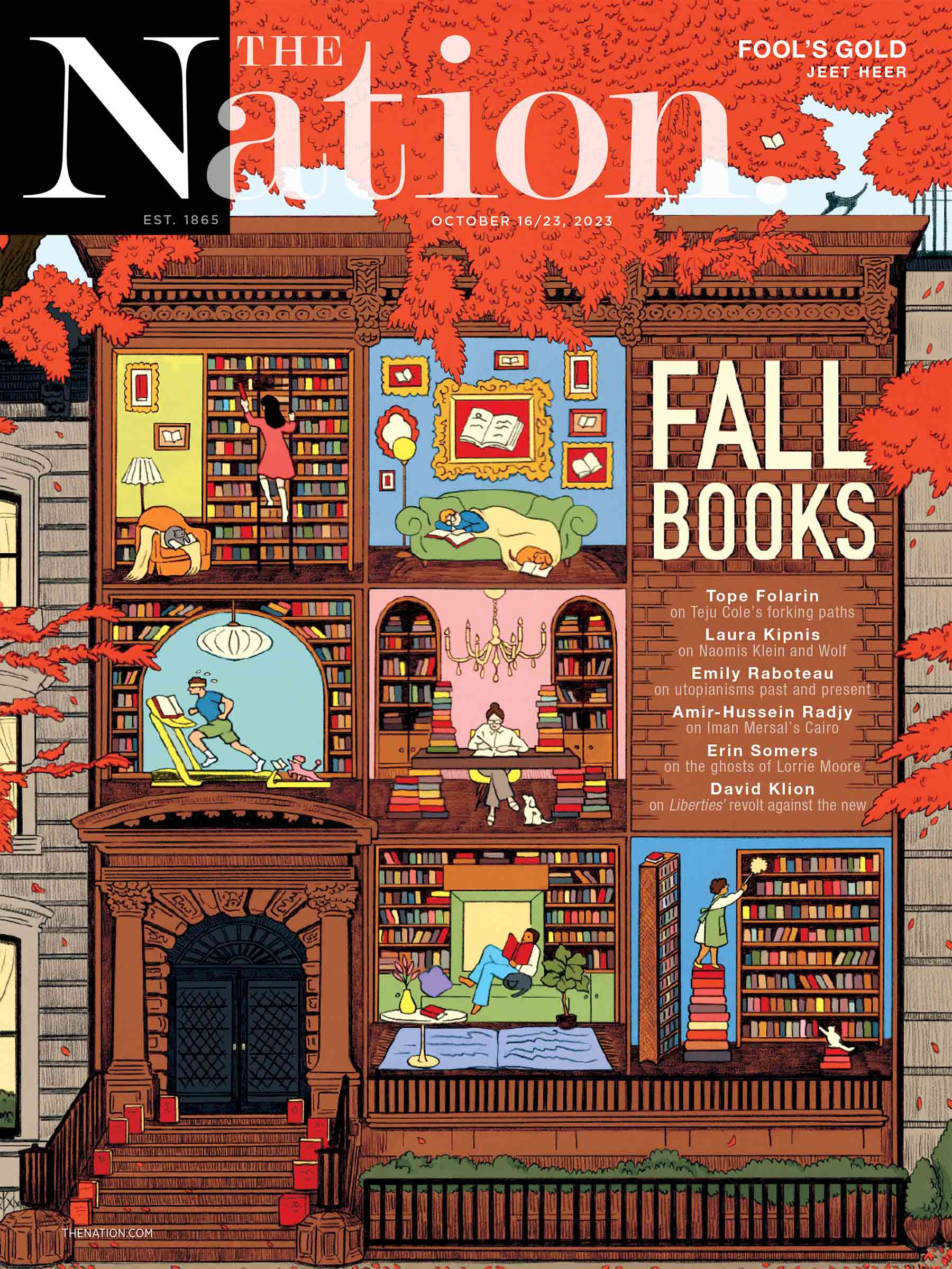 The jail had previously settled a lawsuit by another woman who had been unable to obtain an abortion. The 2002 settlement agreement stipulated that the jail provide information about the availability and cost of abortion and transportation for the procedure. The jail's current abortion policy requires staff to direct an incarcerated person to community resources, help schedule appointments, and to contact their family to complete any required payments prior to the procedure (or link them to a social worker to explore financial resources).
The jail was not able to confirm what its policy was while Winston was there, but ultimately she was forced to continue her pregnancy because of the doctor's refusal. "I know it wasn't right and that's why I continue to talk about it," she said.
That was in 2014—nearly a decade before Dobbs v. Jackson overturned the national right to abortion. Since then, 13 states have enacted total abortion bans, and one other state has put into place a 6-week ban, before most people know they are pregnant, putting care out of reach for millions of people, both outside and inside of prisons and jails.
A new study from the Advocacy and Research on Reproductive Wellness of Incarcerated People (ARRWIP) group adds to a growing body of research and reporting highlighting the hurdles put in place that make it difficult for people behind bars to access abortions. Between 2016 and 2017, only 44 of the 3,018 pregnancies in jails and prisons ended in abortion. Dobbs heightens these hurdles—while incarceration continues to impede both healthy pregnancies and the prospect of parenting.
Between 2018 and 2020, Dr. Carolyn Sufrin, ARRWIP founder, medical anthropologist, and associate professor at John Hopkins University, conducted interviews with pregnant people incarcerated in two states. (As part of an agreement to conduct interviews in the jails and prisons, the states are not named.)
One state, which had 25 abortion clinics at the time of the study, allowed abortions until "viability," had no waiting periods or TRAP (Targeted Regulation of Abortion Providers) laws that make it difficult for clinics to effectively provide patient-centered care, and allowed Medicaid to cover abortions. The other state, which had nine clinics, permitted abortion up to 22 weeks, required a 24-hour waiting period, parental consent for minors, and did not allow Medicaid to cover the cost. It also required that clinics have a transfer agreement with hospitals within 30 miles and admitting privileges. Both states' jails and prisons capped abortion at 14 weeks, a much shorter time frame than their states' restrictions.
What Sufrin and her colleagues found, however, is that incarceration was a more significant factor in abortion access than either state's overall abortion laws. In both states, researchers noticed four repeating themes: Carceral medical providers overtly opposed requests for an abortion, incarcerated women assumed they had no right to an abortion, jail and prison bureaucracy constrained their access, and jail and prison conditions made many wish they had terminated their pregnancy, even if they had not initially considered abortion.
"Incarceration constrains and devalues reproductive well-being in punitive ways that are a microcosm of broader forces of reproductive control in US society," the researchers concluded. "Conducting this research before Roe fell shows that incarcerated individuals were already living in a post-Roe reality."
That reality included no real choice not only in whether to terminate pregnancy, but also in parenting their newborns. ARRWIP found that 18 percent of pregnant people in jails and 92 percent in prisons gave birth while incarcerated, and the vast majority are separated within 72 hours from their newborns.
"By the time they gave birth, they had become attached towards the pregnancy, the fetus and the infant and desperately wanted to parent," Sufrin told The Nation. Instead, after three days or less, the incarcerated mother is sent back to jail or prison and the newborn to family or foster care.
"When you have a situation where pregnant people are not allowed to terminate their pregnancy and not allowed to parent, it should make you wonder whether we, as a society, should be incarcerating pregnant people in the first place," Sufrin said.
Popular
"swipe left below to view more authors"

Swipe →
Dobbs also closes the door on potential court interventions for incarcerated pregnant people in states that have severely restricted or banned abortion. In April 2021, the American Civil Liberties Union of Nebraska brought suit against the Nebraska prison system on behalf of "Mary Roe," who requested an abortion shortly after entering prison on a 26-month sentence. Nearly two weeks later, the prison's warden denied her request. Roe was also informed that the prison had a 21-day freeze policy on any large monetary amount placed in a person's prison account—meaning any funds sent to them to cover the cost of their abortion would be held. By the time that freeze was lifted, it would be past the time period when they could legally obtain an abortion.
Roe made financial arrangements with Planned Parenthood to pay via other means and scheduled an appointment. By then, she was 15 weeks and three days pregnant.
Being imprisoned presented yet another hurdle: Nebraska law requires a counseling call by phone at least 24 hours prior to the procedure. Behind bars, a person has little control over phone access. Incoming calls are rarely allowed and require official authorization.
The state's district court issued a temporary restraining order directing prison officials to allow her phone counseling and transport her to the clinic. Roe was required to pay not only for the abortion, but an additional $355 to cover prison staff time and transportation—which is common when people who are incarcerated seek abortion care even though, during her weeks struggling to obtain an abortion, prison staff had regularly been transporting her to off-site prenatal visits without charge.
In May 2023, Nebraska passed LB 574, which among other things limits abortion to the first 12 weeks. Had Roe entered prison recently, the strict timeline would have prevented her from the procedure.
The post-Dobbs landscape concerns reproductive health care advocates, particularly as more and more news reports tell the stories of people who have been denied life-saving abortion care for severe complications. Behind bars, pregnancy-related care was already inadequate, sometimes to the point of causing preventable miscarriages. Now, Sufrin fears that, in states limiting or banning abortion, incarcerated people experiencing pregnancy complications, such as ruptured membranes (or having their water break), will not be treated at hospitals and, instead, returned to jail or prison, incurring delays that could cause sepsis or even death.
"I'm concerned about the ripple effect that Dobbs may have on all aspects of pregnancy care for incarcerated people, not just abortion," she said.