Will the UAW Picket Trump's Rally in Detroit?
Trump's speeches are terrifying echoes of those heard in Europe in the 1930s. They are appeals to labor by a candidate supported by heavily armed, fascist political formations.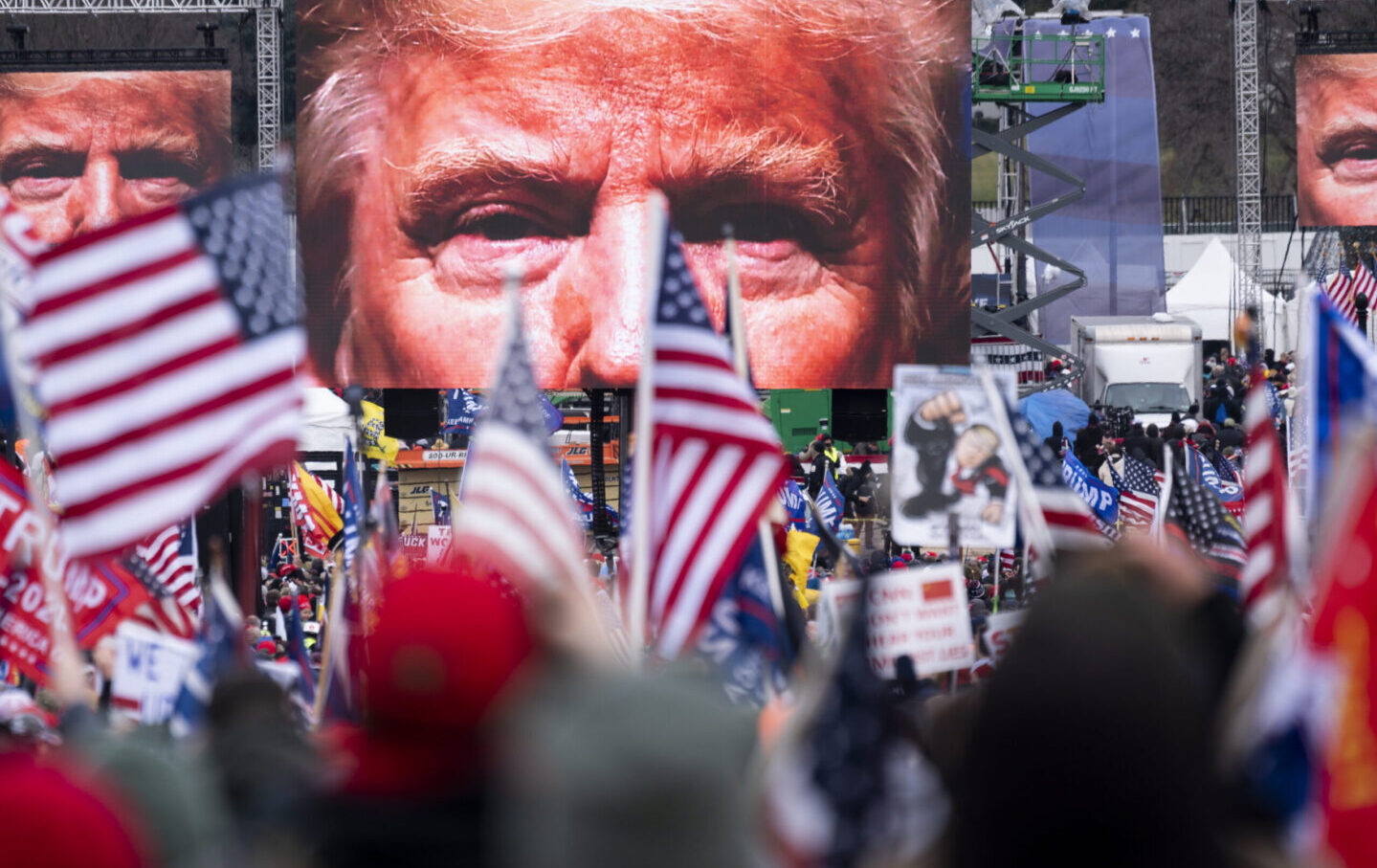 Donald Trump is coming to Detroit on September 27 for a prime-time speech opposite the sideshow that is the GOP primary debate in California. He will, as NPR put it, "join striking union autoworkers" and appeal for their support. His argument will be that labor's enemy is not the plutocratic bosses of the automobile industry. It's China. It's Mexican workers. It's Biden's "woke" push for electric vehicles. Trump will deliver the kind of racist, divisive speech that Henry Ford would have adored. In this perilous political moment, Trump's appearance could chip away at the multiracial, cross-border solidarity that the UAW needs to win this strike.
It will also, based upon Trump's comments during a Nerf-ball interview with Meet the Press, be explicitly anti-UAW. Trump said, speaking in the third person, "The auto workers are being sold down the river by their leadership, and their leadership should endorse Trump."
My question for the UAW is whether it will condemn and picket this speech as well as Trump's efforts to split the strike on nativist grounds.
UAW President Shawn Fain has already shown leadership, blasting Trump in advance of his visit, saying, "Every fiber of our union is being poured into fighting the billionaire class and an economy that enriches people like Donald Trump at the expense of workers. We can't keep electing billionaires and millionaires that don't have any understanding what it is like to live paycheck to paycheck and struggle to get by and expecting them to solve the problems of the working class."
This is welcome, and one can see Fain's calculus in making this kind of broad, class-based appeal to the workers. But explicit anti-racism is also a necessity and class unity is impossible without it. The UAW could say that it is calling upon the tradition of the 1963 March on Washington for Jobs and Freedom, which UAW President Walter Reuther played a significant role in funding. The UAW—and Reuther's—history on race is far from exemplary, but the best of their past involves linking arms with King at a time when Trump's father and his associates were burning crosses across the street. Fain should draw on this history and say that Trump has no place "wooing"—in the sycophantic prose of The New York Times' Maggie Haberman—union workers who depend upon unity for their survival.
It is true, as Adam Johnson has written, that the media is exaggerating or sloppily misrepresenting just who will be in the audience for Trump's speech. It's not being endorsed by the UAW or any union. Many of the workers there will be from smaller unions that aren't on strike but whose conservative leaders support Trump. But it would be naïve to think that Trump won't also draw an audience involving strikers, even if they only listen at home out of curiosity. Trump, like the 20th century's most effective authoritarians, is an entertainer. If all people wanted was dull, cruel, fascist bile, Florida Governor Ron DeSantis would be lapping the field. Trump brings the promise of spectacle.
Current Issue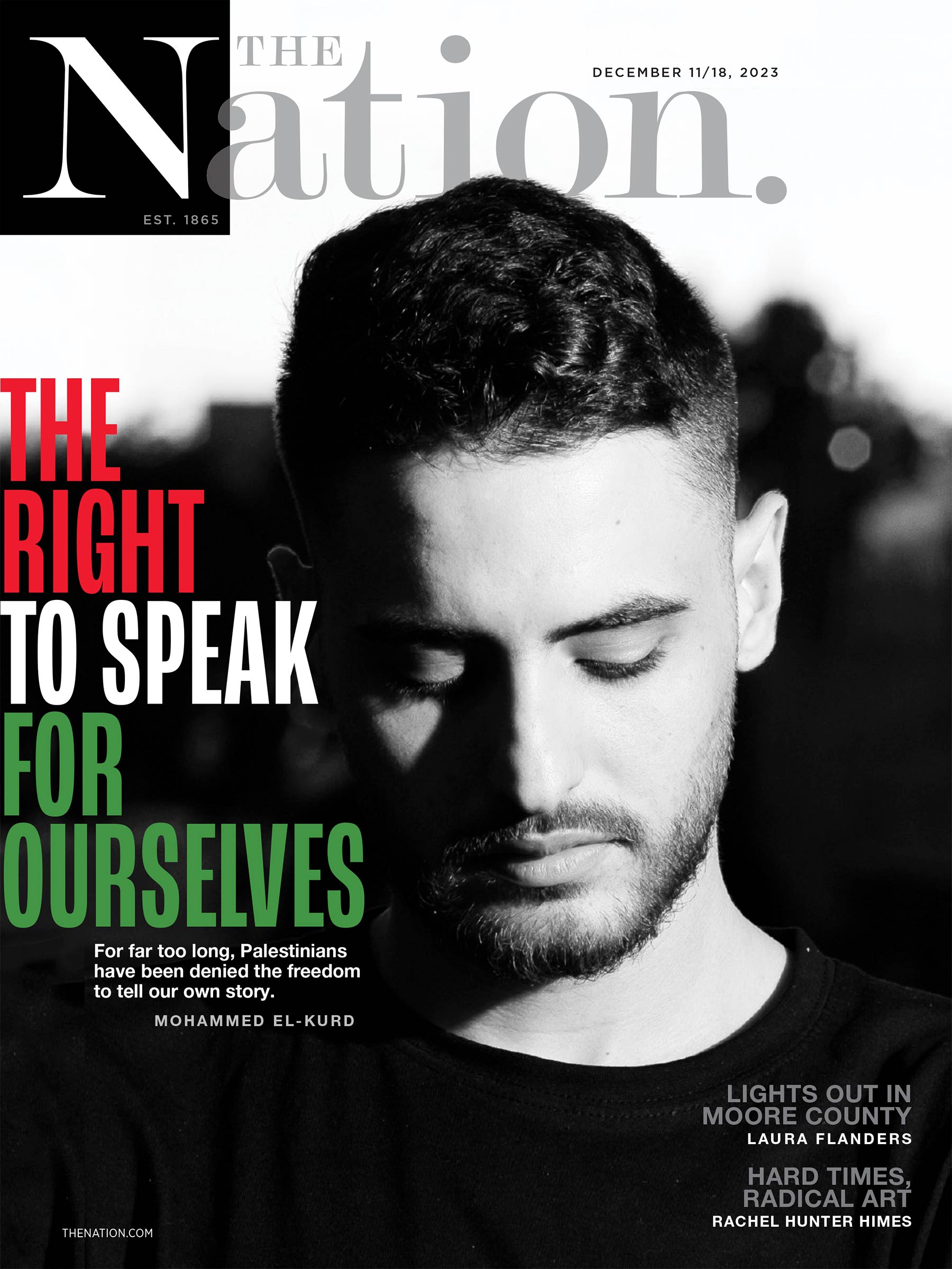 In the face of this, I want to know if the UAW would organize its own spectacle outside the event: a noisy rally protesting the very idea that this billionaire bigot has a place in proximity of the picket line. Fain has understandably kept Biden at arm's-length as well, but protesting Trump is not about de facto support for the Democrats. It's a message to the workers—Black, brown, and white—that the union will not be divided, that it knows a class enemy when it sees one, that racism as well as nativism will kill this strike, and that solidarity is the only way to win.
It is not only in the UAW's interest to oppose Trump. Trump's speeches are terrifying echoes of those heard in Europe in the 1930s and in Latin America in the 1970s and '80s. They are all open appeals to labor by a candidate supported by proudly fascist, nationalist, and heavily armed political formations. Labor historically has been the force that repels fascism. A split labor movement in the face of an authoritarian candidate with presidential aspirations would be a disaster marked by state and street violence. We need to support this strike and support the UAW. We also need the UAW to support the broader efforts to deliver Trump into the dustbin of history. The future of the labor movement depends upon it—and the future for the rest of us may depend upon it as well.