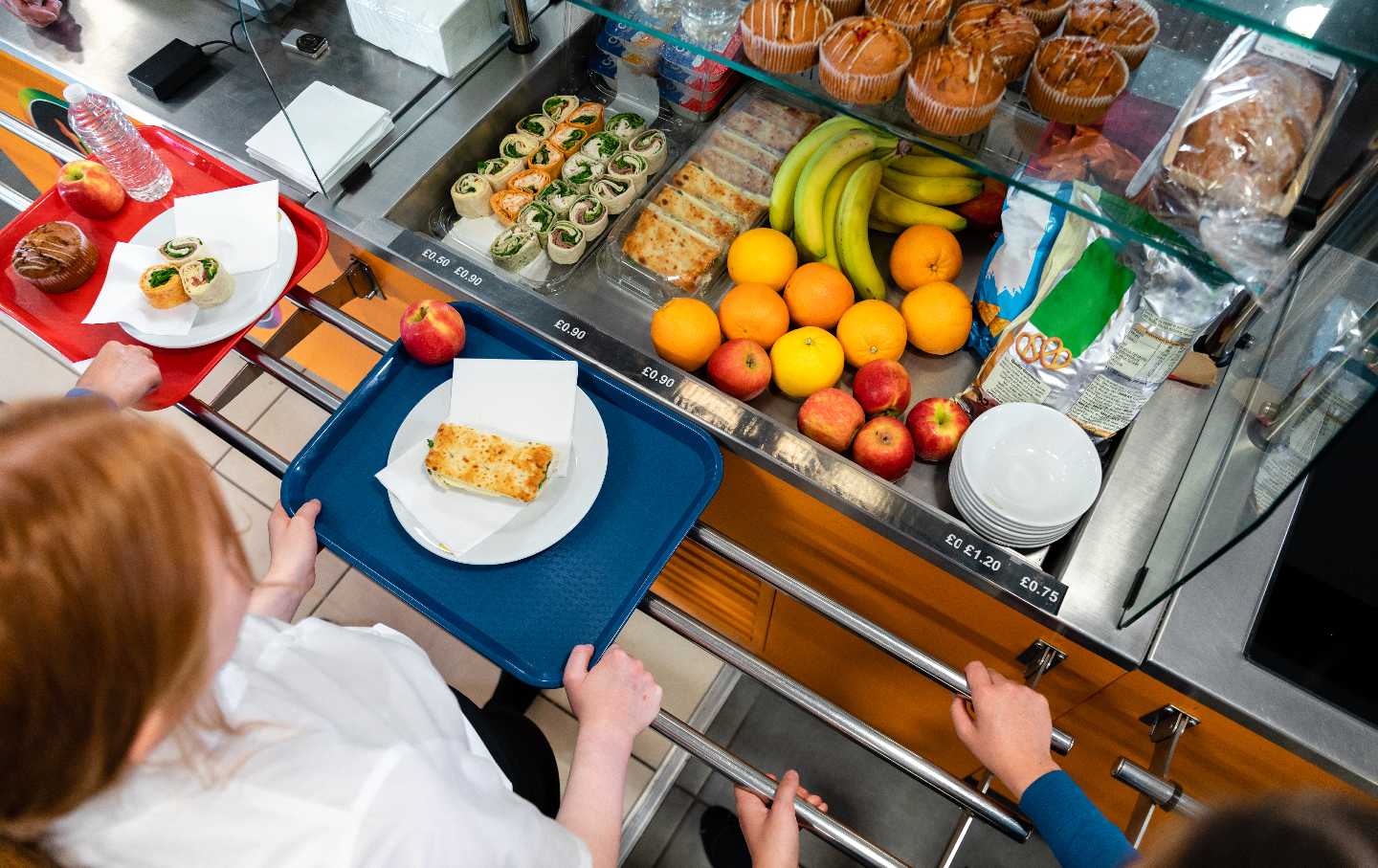 From her small apartment in Durham, N.C., Marcella Thompson prepares healthy meals and groceries for the dozens of families that struggle to put food on the table in her neighborhood.
"They can't afford to buy it for their families, [so] farmers give us organic produce," said Thomspon. "They have fruit, they have blueberries, they have strawberries, they [have] melons and greens and potatoes and so parents are able to give their kids nutritious meals."
The Mustard Seed Project receives donations of locally grown fruit and vegetables, which they distribute in grocery bags to families. Recently, Thompson has also started to bring in treats to local neighborhoods, with food trucks and live music. "[We're] able to take an ice cream truck, take a band, have nutrition meals, and play the music, go out into the complex and the children will come out, get their meals, go back in their [houses] and we move onto the next complex."
Many of the low-income families Thompson serves relied on free lunch programs through the pandemic. North Carolina, along with the rest of the country, ended its pandemic era federally-funded free school meals program in September 2022, which provided over 1.4 million students in the state with free breakfasts and lunches. All other states also saw the federal support for their school meal programs disappear.
One school year later, communities in North Carolina have already experienced the catastrophic consequences of the program's end. The state has historically struggled with food insecurity, even before the pandemic; 13.5 percent of children struggled with hunger in 2019, placing it as the 10th-hungriest state. "It had a really devastating impact on children—and not just poor children, but even middle class children." Although qualifying students can still access free or reduced-price meals after the end of the program, various factors, including food stigma and rigid income-cutoffs, exclude students who are in need of the meals the most.
Andrew Harrell, a communications specialist at the Carolina Hunger Initiative and nonprofit No Kid Hungry, said that school meal programs are vital to students' academic performance and focus in the classroom. "School meals don't just fight food insecurity but are a big part of academic excellence for a lot of kids. They help kids feel socially and emotionally secure in the classroom." Free school meals also take a burden off of struggling families, like the ones Thompson serves through the Mustard Seed Project. "Not all families know [where] their next meal is going to come from," said Harrell. "Having access to school meals for free at no cost to families was a huge, huge benefit during the pandemic and the ability to access those meals at no cost to families."
Current qualifications for free school lunch rely on a system of strict income cutoffs, so students who fall just over the required guidelines are passed over for services that they need. In 2019, a four-person household would need an annual income of $33,475, or less, to qualify for free school lunch. Even though the cutoff rose to $39,000 for the upcoming school year to include more families, it ignores those that make just above that value; a family of four making $39,100 wouldn't qualify.
This leaves a demographic of families who are unable to access the necessary support they need to feed their families, and places strain on food banks and other local organizations in providing for families. Oftentimes, these organizations don't receive the funding they need to serve at the level that is needed. "It's kind of been an unfortunate timing where these programs have ended, [and] this [forced] a lot of families to bring higher demand on food banks and food pantries," said Harrell.
Thompson's work introduces another key aspect that free school meals were able to provide: nutrition. "A lot of people don't appreciate how healthy school meals are. Tufts University did a 15-year study that was recently completed and found out that school meals are the healthiest source of food for many Americans," said Harrell. The investigation found that the percentage of unhealthy school meals programs decreased from 55.6 percent to 24.4 percent; significant disparities in diet quality relating to education and income levels were also reported.