Barbara Lee Secures Major Progressive Endorsements
The California Senate candidate has received the backing of Our Revolution, as top Congressional Progressive Caucus leaders argue that her advocacy for peace and justice distinguishes her as a candidate.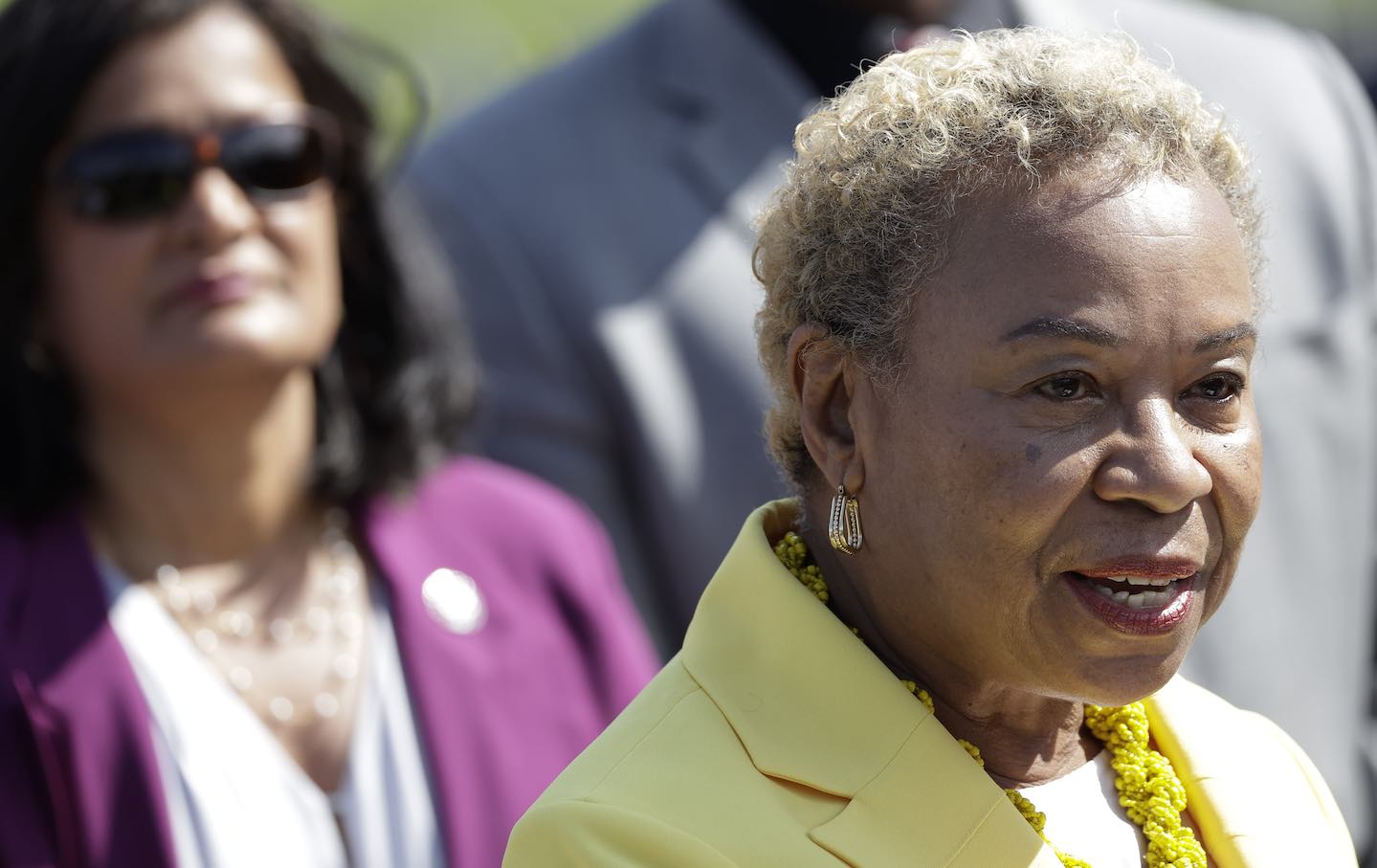 Joseph Geevarghese, the veteran union organizer and economic justice activist who played a vital role in launching the "Fight for 15" movement to raise wages, recalls the frustrating days when top Democrats hesitated to support calls for doubling the minimum wage.
"The Democratic establishment wasn't with us and there were very few members of Congress who were willing to stand with the workers back in 2015," recalls Geevarghese. "Bernie Sanders was there. And, of course, Barbara Lee."
That's one of the reasons Geevarghese, who now serves as executive director of Our Revolution, the national grassroots organization formed by Sanders backers after the 2016 presidential campaign, is so enthusiastic about her candidacy for California's open US Senate seat. "At the end of the day," Geevarghese says, "Barbara Lee is the movement candidate."
That's also why, tonight, Our Revolution will endorse Lee, swinging its network of grassroots activists and a list of more than 1.1 million California supporters behind the campaign that the congresswoman identifies as "a march for justice for all."
The endorsement from Our Revolution will be rolled out at a town hall meeting Tuesday evening, featuring former Congressional Progressive Caucus cochairs Mark Pocan and Keith Ellison; Massachusetts Representative Ayanna Pressley, a member of the Squad who has worked closely with Lee on abortion rights issues; and California Representative Ro Khanna, who was once urged to make the Senate race himself but is now one of Lee's most outspoken backers.
The town hall meeting is intended to identify Lee as the clearest choice for movement progressives in a race that features a number of other prominent Democrats, including California US Representatives Adam Schiff and Katie Porter.
Current Issue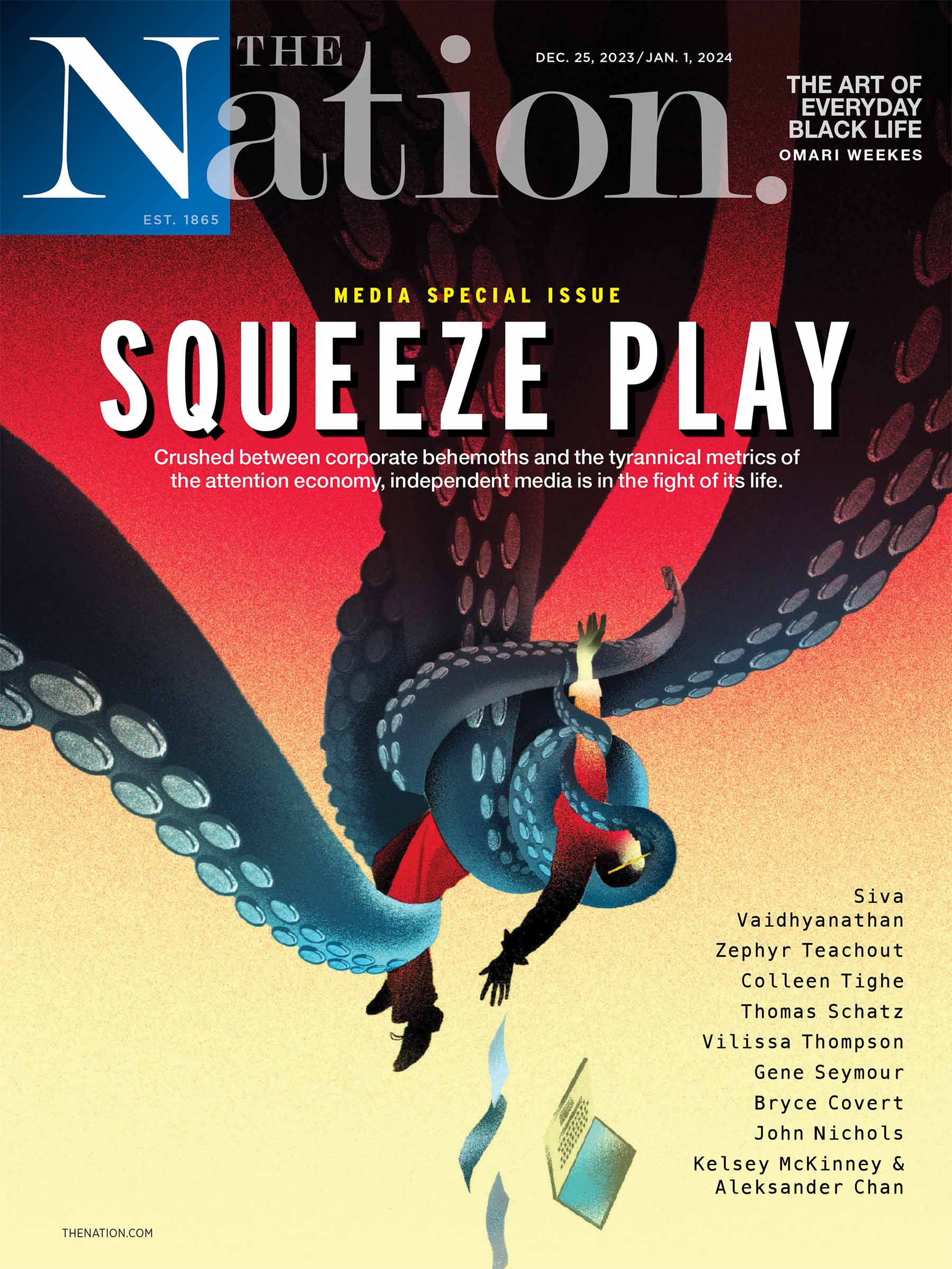 Pocan, who has served with the three House members who are running and who speaks well of Schiff and Porter, explains that he is endorsing Lee in the race because the former aide to progressive US Representative Ron Dellums (D-Calif.) has "been the most committed progressive in Congress. Period. There's no voice in the US House that's been more consistent in standing up for progressive values."
Ellison, a former representative from Minnesota who now serves as that state's attorney general, mentioned Lee's 2001 vote against giving the Bush-Cheney administration a blank check to launch an endless "war on terror," her consistent support for economic, social, and racial justice, and her effectiveness as a member of the powerful House Committee on Appropriations. "In an age when Americans bemoan the lack of integrity in government, Barbara Lee stands out as the shining example of what it means to be honest, sincere, and truthful—even when you have to stand alone," says the attorney general. "Barbara Lee is not only good with the sound bite but is also an excellent progressive legislator who gets things done."
The endorsements—along with backing she has received from Congressional Progressive Caucus chair Pramila Jayapal (D-Wash.), Los Angeles Mayor Karen Bass, the Working Families Party, and iconic figures such as United Farm Workers union co-founder Dolores Huerta—matter for Lee at a point when her campaign trails behind those of Schiff and Porter when it comes to fundraising. According to July reports from the campaigns, Schiff had $30 million on hand for the campaign, while Porter had $10.4 million and Lee, who started her campaign after the other two contenders, had $1.4 million.
While polls show Schiff and Porter at an advantage in a still fluid contest where no contender gets near-majority support, Lee says support from Our Revolution has the potential to provide an important boost for her campaign, given past victories for candidates backed by the organization. "We've shown the world what grassroots power looks like by organizing from the ground up and electing progressive champions that are changing the face of politics as we know it," says Lee.
Whether that will happen in 2024 in California remains to be seen.
The state will almost certainly elect a Democratic US senator next year. Californians gave Joe Biden a 5 million–vote win over Donald Trump in 2020, and every statewide official is a member of the president's party. But there's still a debate about which type of Democrat will replace Dianne Feinstein, who is leaving the Senate after having served for more than three decades as a Democratic insider with centrist, and often corporate-friendly, leanings.
Popular
"swipe left below to view more authors"

Swipe →
The March 5 open primary contest to identify potential replacements for Feinstein could well produce a November 2024 race in which a pair of Democrats compete against one another. California, unlike most states, has a law that allows the top two primary finishers—no matter their party affiliation—to face one another in the fall. As a result, while serious Republican contenders are in short supply, the list of Democrats is long and has produced the rare circumstance of three prominent US House members running against one another.
Schiff, who played a high-profile role in Trump's first impeachment, is backed by former House speaker Nancy Pelosi and much of the state's congressional delegation, including progressives such as US Representatives Ted Lieu and Mark Takano. Porter, who has gained a national following for her takedowns of corporate wrongdoers, has the backing of Massachusetts Senator Elizabeth Warren, as well as the Progressive Change Campaign Committee, a Washington-based group that has worked closely with Warren over the years and has endorsed key progressive candidates across the country.
But Khanna argues that Lee is needed in the Senate for a variety of reasons. "We don't have a single African American woman in the United States Senate," for one thing. "She would fill that role." He, like others, also points to Lee's long record of taking brave stands against militarism, and says, "She is the strongest anti-war voice in the Congress and we need that voice in the Senate."
Like the other members who have spoken up, Khanna says he is not so much opposing Schiff and Porter as supporting Lee. "I have respect for them," Khanna said, after making his endorsement several months ago. "But Barbara Lee is a unique voice."