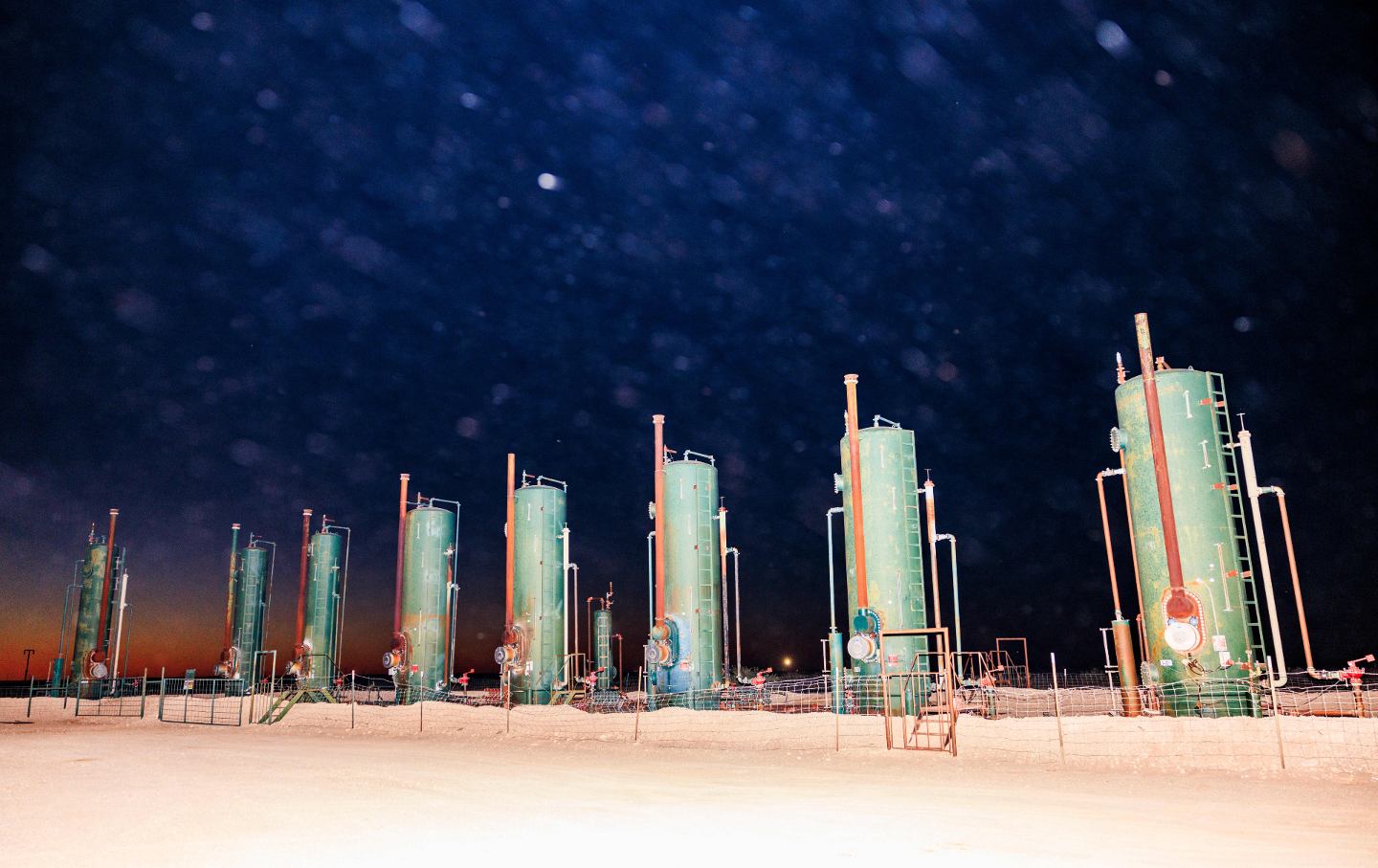 Which of the following is true?
ExxonMobil:
pledges to eliminate its carbon emissions by 2050.
is dramatically increasing its oil and gas production.
invests vastly more capital in fossil fuel development than in carbon emission reduction.
If you answered "all of the above," congratulations! You have mastered the Orwellian world of Big Oil climate-speak. This is a world where "carbon emissions" means whatever you want it to, where investing in climate solutions is a façade, and where global standards of living are forecasted to rise the hotter it gets.
ExxonMobil is not alone in practicing a 21st-century version of Newspeak, the logic-defying lingo of George Orwell's iconic novel 1984. Most oil majors, while pledging to deal with carbon emissions, have no plans to move away from fossil fuels.
But Exxon is in a class by itself, and not only because it is the most valuable publicly traded energy company in the world. Exxon's misleading climate pledges are business as usual for a company that strenuously denied climate change for years, contrary to its own scientists' findings. They also fit nicely with Exxon's current holier-than-thou advertising campaign promising that its expertise will help other industries lower carbon emissions.
The real-world Exxon is the company that just purchased shale oil producer Pioneer Natural Resources for $60 billion—its largest acquisition since it took over Mobil in 1999—thereby increasing its fossil fuel production by almost 20 percent in one leap. The Exxon of the world of 1984 is the company committed to achieve net zero carbon emissions by 2050, even while producing ever greater quantities of oil and gas.
How to reconcile the two?
The answer lies partly in the way Exxon defines emissions. In climate science, emissions are sorted into three buckets: