Cop City and the Silencing of Dissent
Officials in Georgia are covering up the police killing of a protester and waging a chilling assault on the right to protest.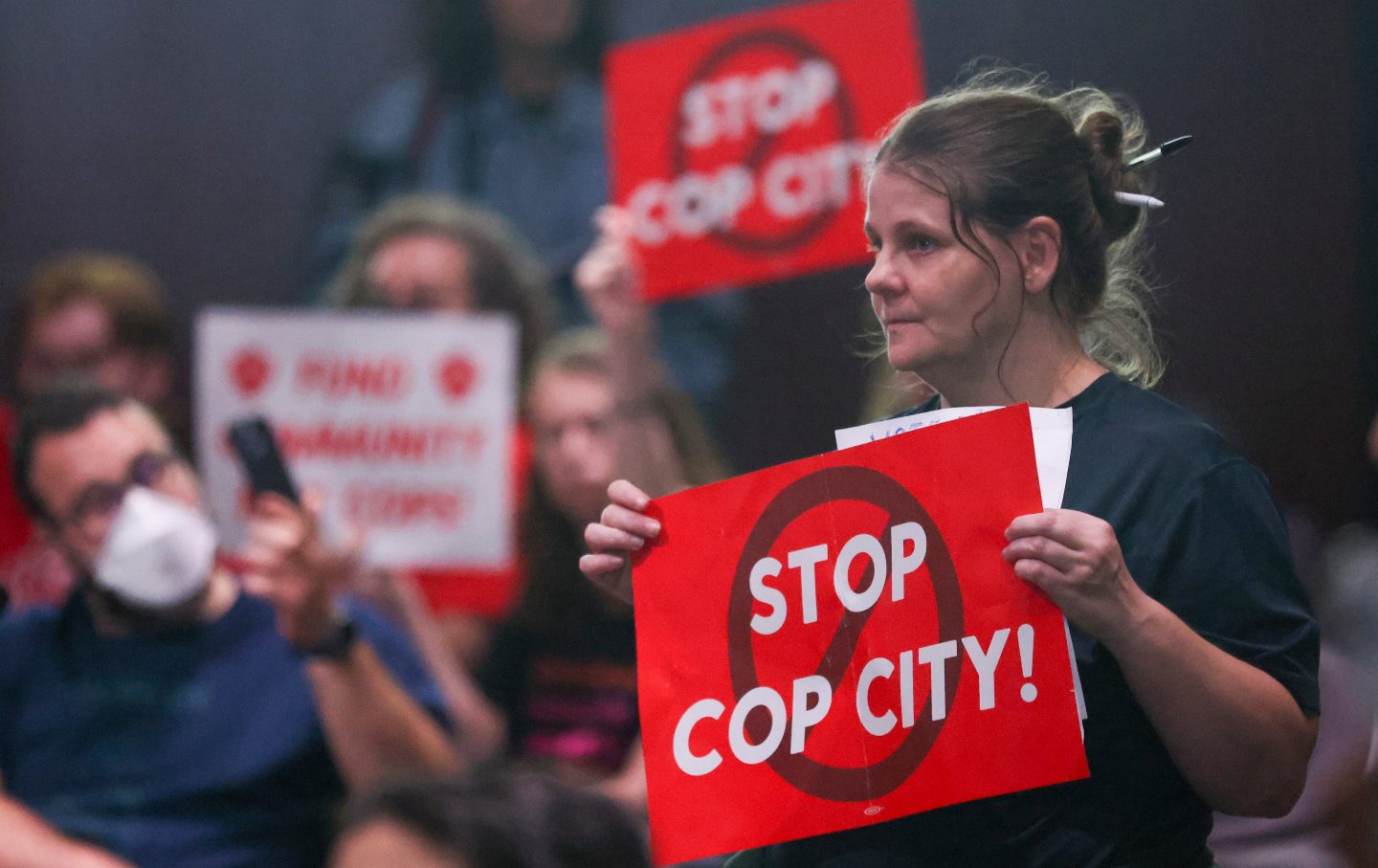 What started out as a local fight over a $90 million, 85-acre militarized police base in the Weelaunee Forest near Atlanta, known as "Cop City," has turned into one of the most extreme cases of government overreach, oppression, and violence in recent years. City and state officials are covering up the police killing of a protester and waging a chilling assault on the right to protest that risks setting a dangerous precedent.
In January, heavily militarized Georgia State Patrol officers shot and killed Manuel "Tortuguita" Terán, a nonviolent activist protesting in the local forest that Cop City would destroy, in a hail of 57 bullets. In the immediate aftermath of their killing, law enforcement claimed that Tortuguita possessed a firearm and fired first. This was a lie. Body camera footage suggests one officer shot another, and autopsies showed Tortuguita had their arms raised and no gunpowder residue on their hands when they were killed.
Rather than investigate Tortuguita's killing or reassess their approach to opponents of Cop City, law enforcement has continued to detain dozens of protesters. They have relied on baseless evidence and minor offenses like trespassing to charge more than 40 demonstrators with domestic terrorism. In a further attempt to criminalize the right to protest, a heavily armed team of Atlanta Police Department SWAT and Georgia Bureau of Investigation officers violently arrested three community activists for raising bail money and helping to find attorneys for the arrested protesters. Last week, Georgia's Republican attorney general doubled down on his politically motivated prosecution of protesters, charging 61 people with state RICO charges, sending a clear message that dissent will be punished, which was a step too far even for the DeKalb County prosecutor. The indictment reads less like a legal document and more like a MAGA manifesto. It alleges that the date the police killed George Floyd was the start of a "racketeering enterprise" instead of a movement for justice.
Many leaders of the civil rights movement used the same tools of nonviolent resistance—they famously ran bail funds. This raises the question: Would the state of Georgia today consider the nonviolent activism of civil rights leaders to be "terrorism" and arrest them for exercising their constitutional rights?
Our rights to free speech and assembly and our due process rights to defend ourselves against politically motivated government charges are under attack, and it's not just in Atlanta. In Detroit, police beat and arrested Black Lives Matter protesters; then the City relentlessly prosecuted them. Years and numerous legal defeats later, the City of Detroit is now paying more than $1 million to protesters whose rights were violated. In St. Louis, law enforcement routinely harassed and intimidated activists during the Ferguson uprising.
Regardless of one's politics, every person in our country should be able to advocate for what they believe in, which is why it is crucial that we pay attention to what is happening in Cop City.
Current Issue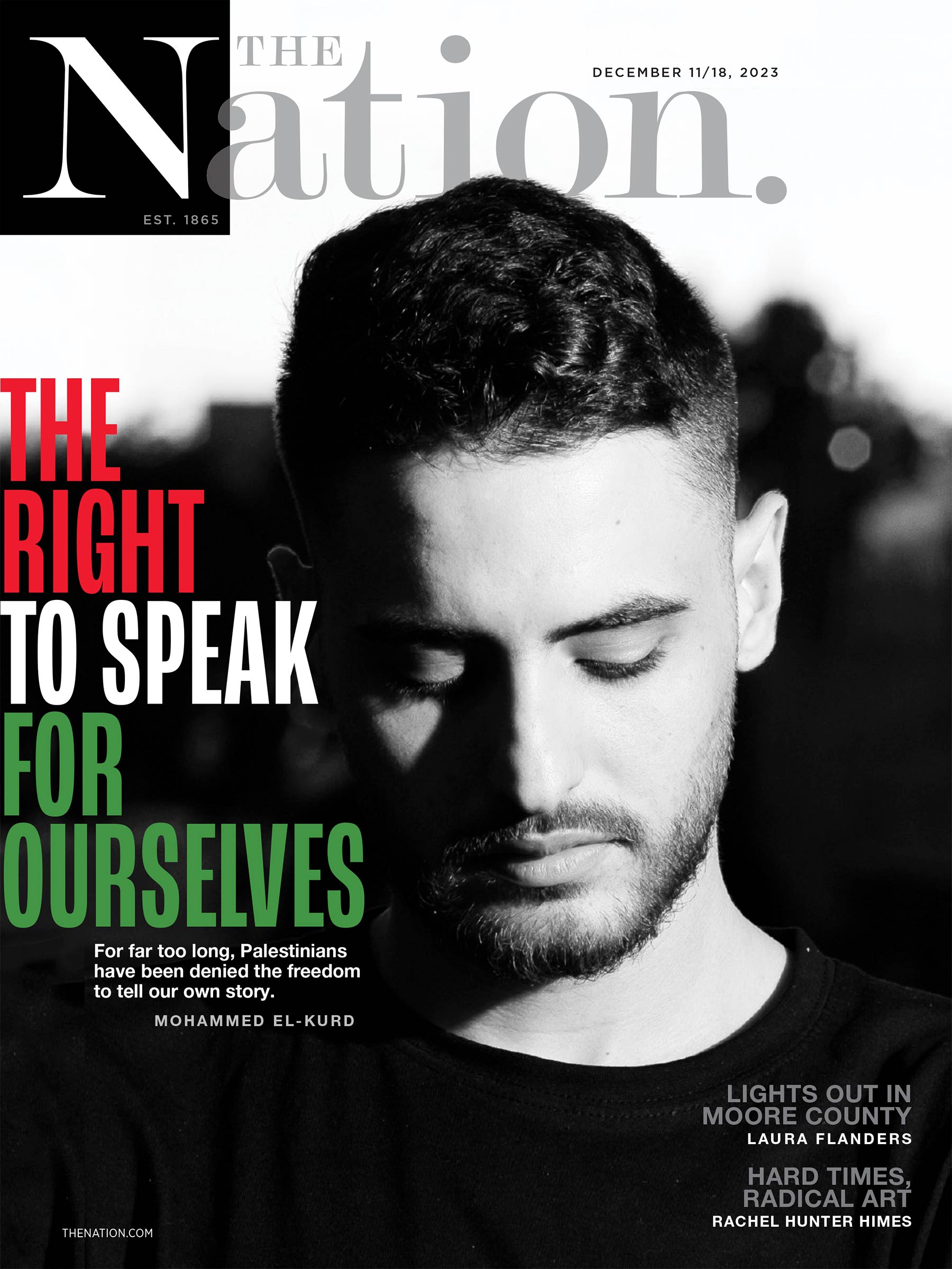 We cannot allow for the suppression of our right to dissent. And while the repression is always intolerable, it bears noting that Cop City is the apex of injustice. Tearing down trees in Black and brown communities at a moment of reckoning with the climate crisis to perpetuate the prison-industrial complex demonstrates an astounding lack of morality, foresight, and care for those living in these neighborhoods. This is racist. One of the forest defenders recently said, "The intersection between the climate crisis, growing inequality, and the militarization of cops is emblematic here, but it's a problem everywhere."
Despite all this, Atlanta's elected officials keep moving Cop City forward. In June, in the middle of the night, and despite hours of nearly unanimous public opposition from many Black and brown residents, the Atlanta City Council approved tens of millions of taxpayer dollars for its development. And now, on top of all of this, public officials are actively blocking a referendum on the facility, raising serious concerns about voter suppression.
We stand against these dangerous and dystopian efforts to criminalize the protection of the planet, threaten the health and safety of Black and brown communities, and transform political advocacy into "terrorism" punished with extreme charges and sentences. We call on the Department of Justice to investigate Tortuguita's killing, its subsequent cover-up, and the deprivation of civil rights through domestic terrorism charges against protesters. It's time to hold those responsible accountable.
We must transform our approach to public safety and adopt policies and practices that will truly keep our communities safe. Instead of funneling taxpayer dollars into militarized policing and prosecutorial abuse, we must invest that money in the basic needs of our communities and provide universal health care, public housing, universal childcare, strong unions, and livable wages. We all have a right to participate in our democratic process, and that includes the right to nonviolently protest decisions our governments make. This is a critical moment for every person who values freedom from government overreach to stand in solidarity with movements for justice like Stop Cop City. These intensified assaults against activists are about so much more than the message they are intended to send in the moment—they are about silencing the voices of our democracy.