Skip to content
By using this website, you consent to our use of cookies. For more information, visit our Privacy Policy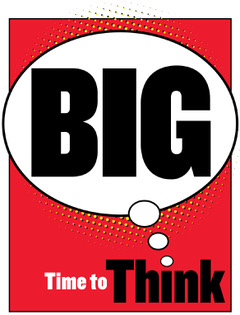 Time to Think Big
This should be a start-from-scratch moment. Covid-19 has made clear what Nation readers already know: A tiny elite in the US siphons off the wealth while most people struggle from paycheck to paycheck. In the first few weeks of the US outbreak, America's billionaires increased their combined net worth by $434 billion—even as nearly 40 million workers have lost their jobs and some 100,000 people here have died from the coronavirus. The dead are disproportionately black, Latinx, and Native. This isn't surprising; this is how tragedies go in America. With this crisis, working people can see the fragility and cruelty inherent in our systems of health care, housing, and employment. But it is up to the left to translate this collective outrage into the building blocks of a more just society. Now is the time to think big. —Christopher Shay
---

June 3, 2020

The care and love we extend to one another can no longer be confined to house-sized pockets.

---

June 2, 2020

In California, they're making it happen.

---

June 2, 2020

Henry Wallace, FDR's vice president, argued 75 years ago that Democrats had to go big on economic and social and racial justice. That's still true.

---

June 2, 2020

The last few months have shown us that we can do away with it forever.

---

June 2, 2020

As Native people, we have inherited an audacious vision.

---

---

June 2, 2020

The economic fallout from Covid-19 has created an opening for unions to lead a mass movement.

---

June 1, 2020

It's time to end the phony war and take back the streets.

---

June 1, 2020

Public health experts hope that the vast scale of the crisis will prompt meaningful political action to counter health inequities, which have been persistent in America for well over a century.

---

June 1, 2020

Now everyone knows teachers, child care providers, and health aides are essential workers. Will that finally get them the pay and protections they deserve?
---