Ad Policy
Skip to content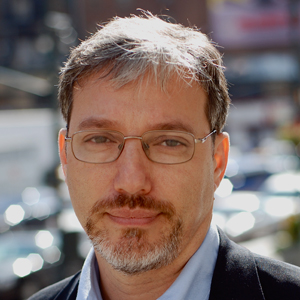 Eric Alterman
---

American Jewish leaders have spent so long genuflecting before the Christian right that even the most blatant anti-Semitism finds them unable to stand up or speak out.

---

The writer and activist combined intellectual complexity and honesty with a lifelong commitment to liberal humanist values.

---

Elite fixations often determine press coverage, and no one in power wants to talk about Daniel Ortega anymore.

---

May 5, 2021

The Human Rights Watch report is a valuable, sober, and deliberately uninflammatory piece of scholarship—which won't make a damn bit of difference.

---

---

The Cornell University diplomatic historian inspired generations of students—including me.

---

Wherever the casino magnate went, corruption—be it moral, legal, political, or cultural—was never far behind.

---

In my last column, I'd like to leave you with what I've learned covering the media for more nearly 25 years.

---

December 18, 2020

Network executives need to decide which side they are on: democracy or fascist rebellion.

---

There is no longer just one Jewish community. There are several, and they are increasingly at loggerheads.

---

We must thwart Trump's plan to destroy our democracy.
---