As a Union President, I Stand With Humanity in Calling for a Cease-Fire
I lead a union that stands for equality, peace, international solidarity, and social justice—and that's why I am joining thousands of others in calling for a cease-fire.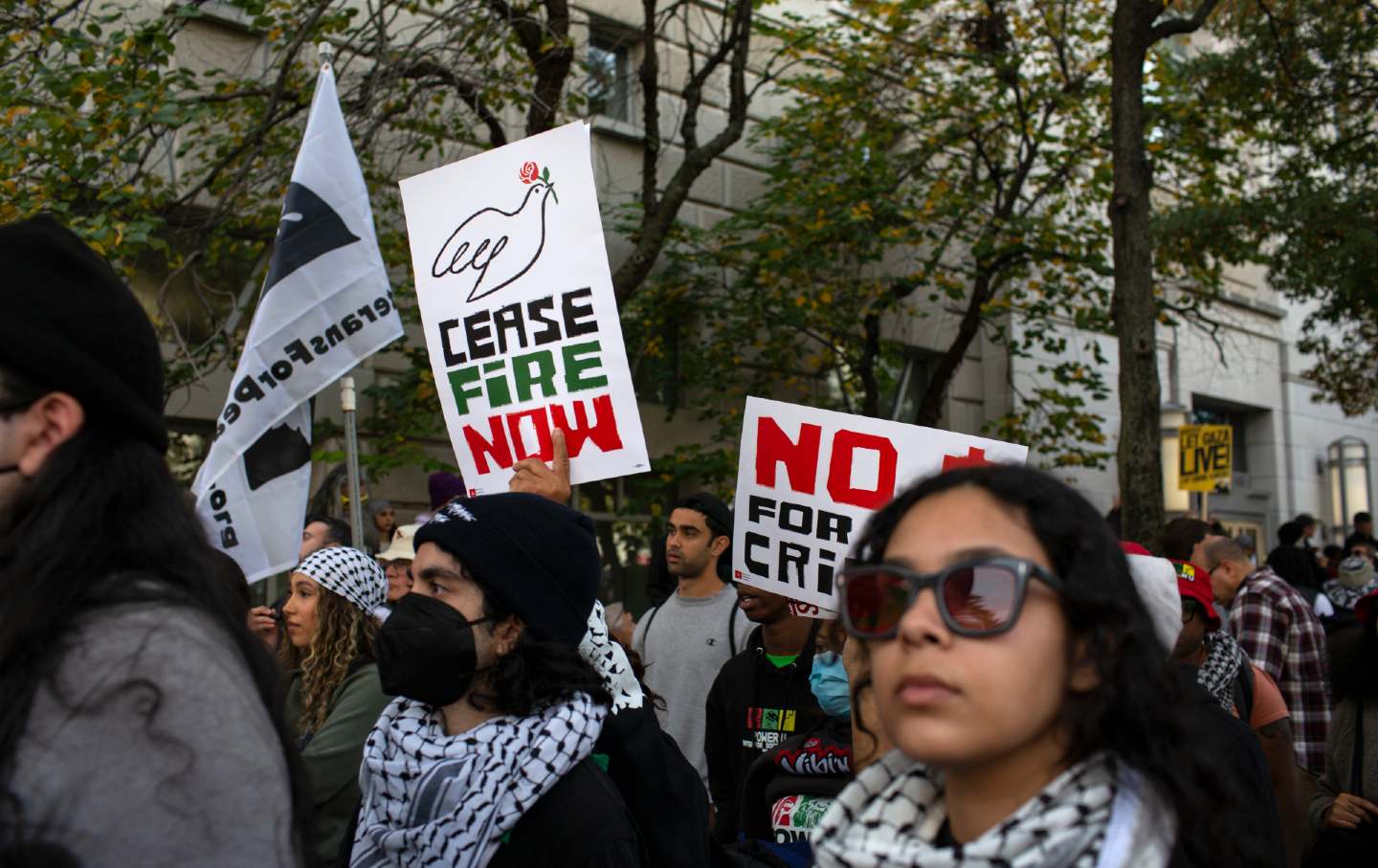 Recently, several news stories circulated regarding my advocacy, in an AFL-CIO Executive Committee meeting, to join calls for an immediate cease-fire in Israel and Palestine, including the release of hostages and humanitarian aid to the people of Gaza. Even though this position is held by most nations, as reflected in the recent UN General Assembly resolution, and by millions of people throughout the world, including the majority of people in our country and a number of unions, no one else spoke out for a cease-fire at this meeting.
Like so many others, my Jewish family was decimated by the murderous Nazis. Some were part of the heroic resistance to fascism, including my father, a decorated World War II veteran who flew bombing missions over Italy. Another was a cousin, an armed fighter in an underground resistance group in Paris, who with his comrades was executed by a Nazi firing squad in 1944. A poster targeting his group, "L'Affiche Rouge," and his last letter are exhibited in the Holocaust Memorial Museum in Washington, D.C. My oldest child is his namesake.
But being raised as a proud Jewish American, and facing my share of antisemitism, does not make me a supporter of Zionism, the settler movement dedicated to establishing and maintaining a Jewish "homeland" through the occupation of Palestine.
Current Issue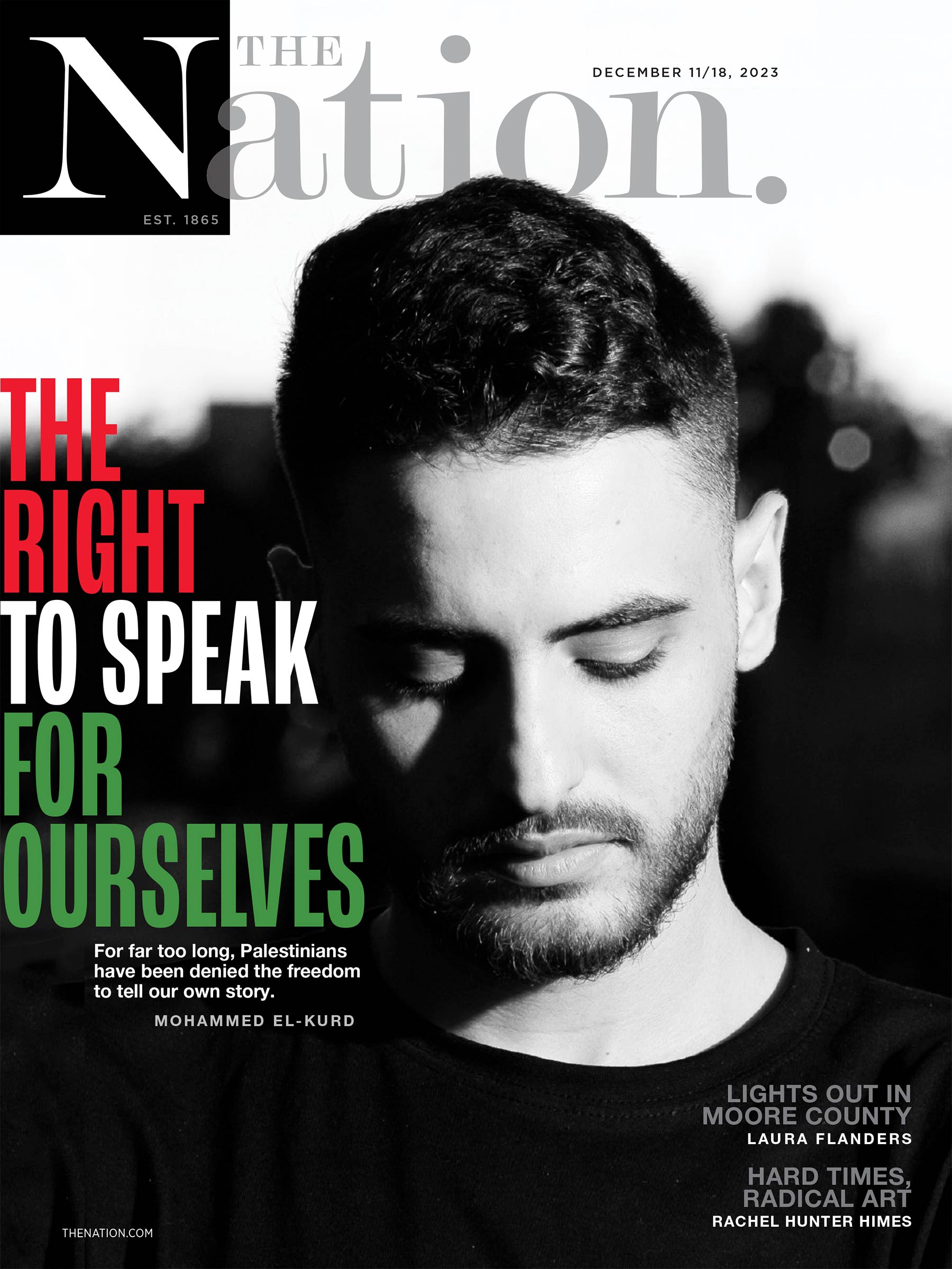 In fact, my family history has helped shape my views on this issue. After fighting in the anti-fascist Bulgarian resistance during World War II, another cousin of mine volunteered in 1948 for the Israeli Air Force. At the time, he believed the establishment of a Jewish homeland was a continuation of the freedom struggle. Soon after his deployment, he observed to an officer, a Holocaust survivor, "We are mistreating the people here in Palestine like the Nazi fascists oppressed us." He had unwittingly become part of the violent expulsion of 750,000 Palestinians from their homes and land. Underscoring the occupational character of Zionism, his mother was offered a free home that had once belonged to a displaced Palestinian family. She declined.
The British, who carved up the Middle East for their colonial aims, were, not surprisingly, his commanding officers. The governments of Britain and the US, ultimately Israel's main financial benefactor, were not motivated by concern for Jewish people but by the desire to control the region's strategic oil resources and transportation lanes, including the Suez Canal. Yet, following the Holocaust's genocidal murder of 6 million Jews, there was a compelling worldwide sentiment for a safe haven for the Jewish people.
One historical tragedy, however, does not justify another. Israel was created at the expense of the Palestinians, who were driven violently from their homes, forced into impoverished refugee camps, refused the right of return, and have suffered generations of trauma, degradation, settler aggressions, and the indignities of apartheid policies.
Hamas's tactics of targeting civilians must be condemned even while recognizing that Israel and Western governments helped fund the rise of Islamic fundamentalism to counter the secular and progressive "left" forces in Palestine and beyond. And we may never know to what degree Netanyahu and his reactionary government helped provoke this war, where popular resistance to his authoritarian path has now all but vanished behind calls for "national unity."
Yet, while we are inundated with a barrage of condemnation of Hamas from US politicians and media, Israeli atrocities do not receive commensurate coverage.
Israel has cut off all water, fuel, electricity, and medical supplies to Gaza—blatant war crimes. Gaza itself is a literal open-air prison of 2.3 million people, walled off since 2007 by an Israeli siege. Lack of fuel and electricity means premature babies die, hospitals can't save lives, people are forced to drink contaminated water, and thousands more will die cruel deaths. Families are being left on the brink of starvation.
Israel's current indiscriminate bombing of homes, schools, ambulances, and hospitals has reportedly killed more than 10,000 civilians in Gaza, including at least 4,000 children. Over 25,000 have been injured.
Billions of US tax dollars a year fund the Israeli military. Now, Democratic President Biden is proposing, and the Republican-led House of Representatives has voted for, billions more in military aid to Israel. This will only lead to more war, more devastation, and more loss of life. But fueling war further enriches the military-industrial complex.
I lead a union that stands for equality, peace, international solidarity, and social justice, though not all our members will agree with my opinions expressed here. The AFL-CIO Executive Committee discussion reflected differing views and strong passions. But I am truly dismayed and find it shameful that we could not unite behind the minimum demand for an immediate cease-fire. The cries of humanity call for nothing less.