World
/
September 11, 2023
Exclusive: With My Father, Salvador Allende, in His Final Hours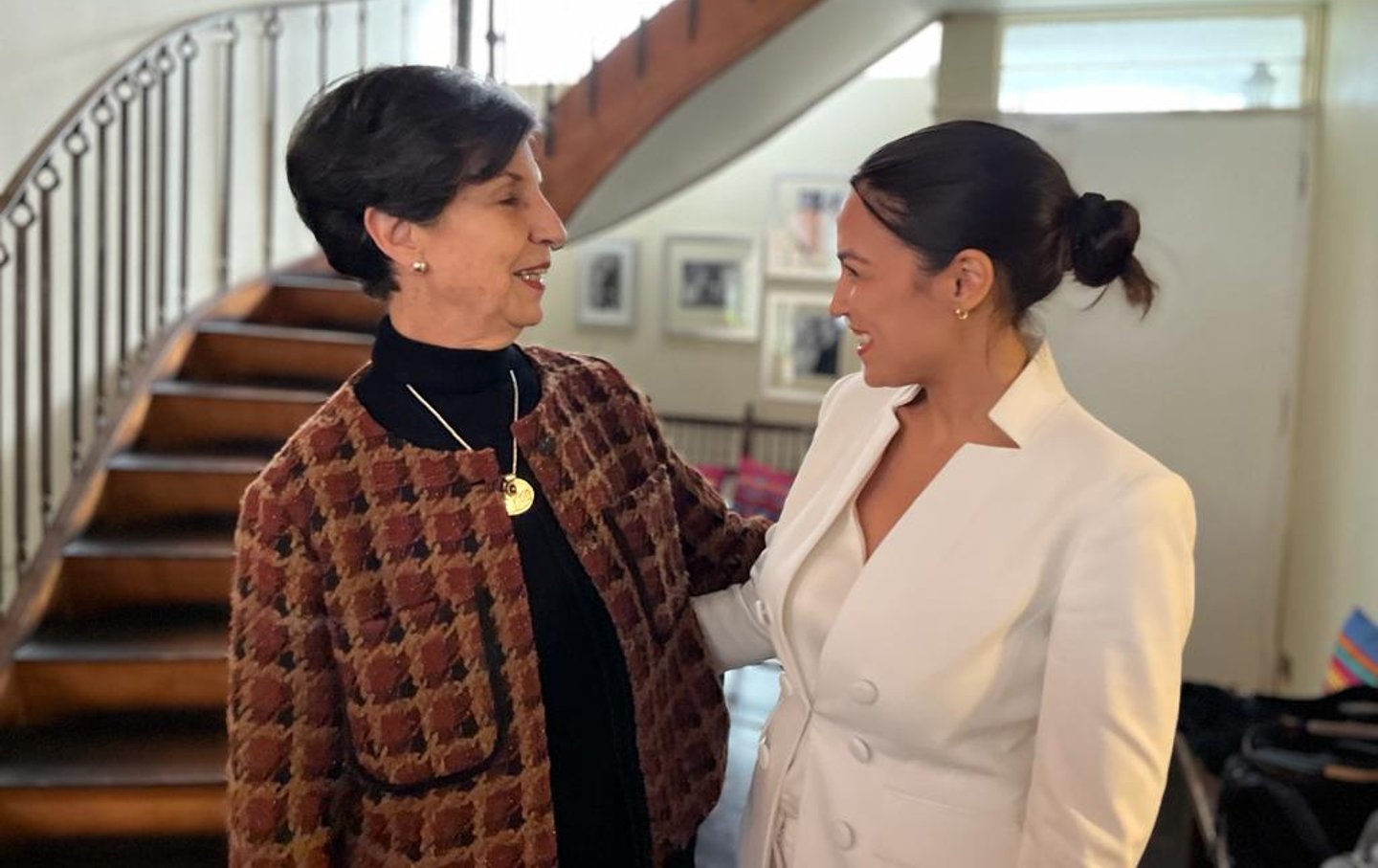 As Chile commemorates the 50th anniversary of the US-backed military coup, the family of President Salvador Allende is also remembering him 50 years after his death on September 11, 1973. His daughter, Senator Isabel Allende, has published a short memoir—11 de Septiembre: Esa semana—about the week of the coup. In the excerpt below, she recounts her own experience on the harrowing day of September 11 when she made her way to La Moneda palace, where her father and his top aides were under siege, and reflects on the meaning of the coup and his death for her family, for Chile and for the world community.
In a conversation with Senator Allende in Santiago last week I asked her about the term of endearment she uses for her father in the book, "Chicho." She said she did not know the origins of his nickname, only that that his family had called him "Chicho" since he was a child. In this exclusive excerpt from her memoir, Senator Allende recalls the final time she saw her father on September 11, 1973.
—Peter Kornbluh
11 of September: That Week
I was the last person to enter La Moneda that morning. It was around nine o'clock.
The coup was well underway.
My father spoke to the nation on Radio Corporacion four times that morning. His first speech was at 7:55 and the last at 9:03. I left the family home at Guardia Vieja after the first speech, and I went to the palace through the entrance at Morande 80 and by then his words had been rebroadcast by Radio Magallanes and heard by all those who found out about the coup on the radio that day—his last words to Chile engraved in the memory of all who heard him speak. My Fiat 600 didn't have a radio, so I didn't hear him speaking that morning.
Current Issue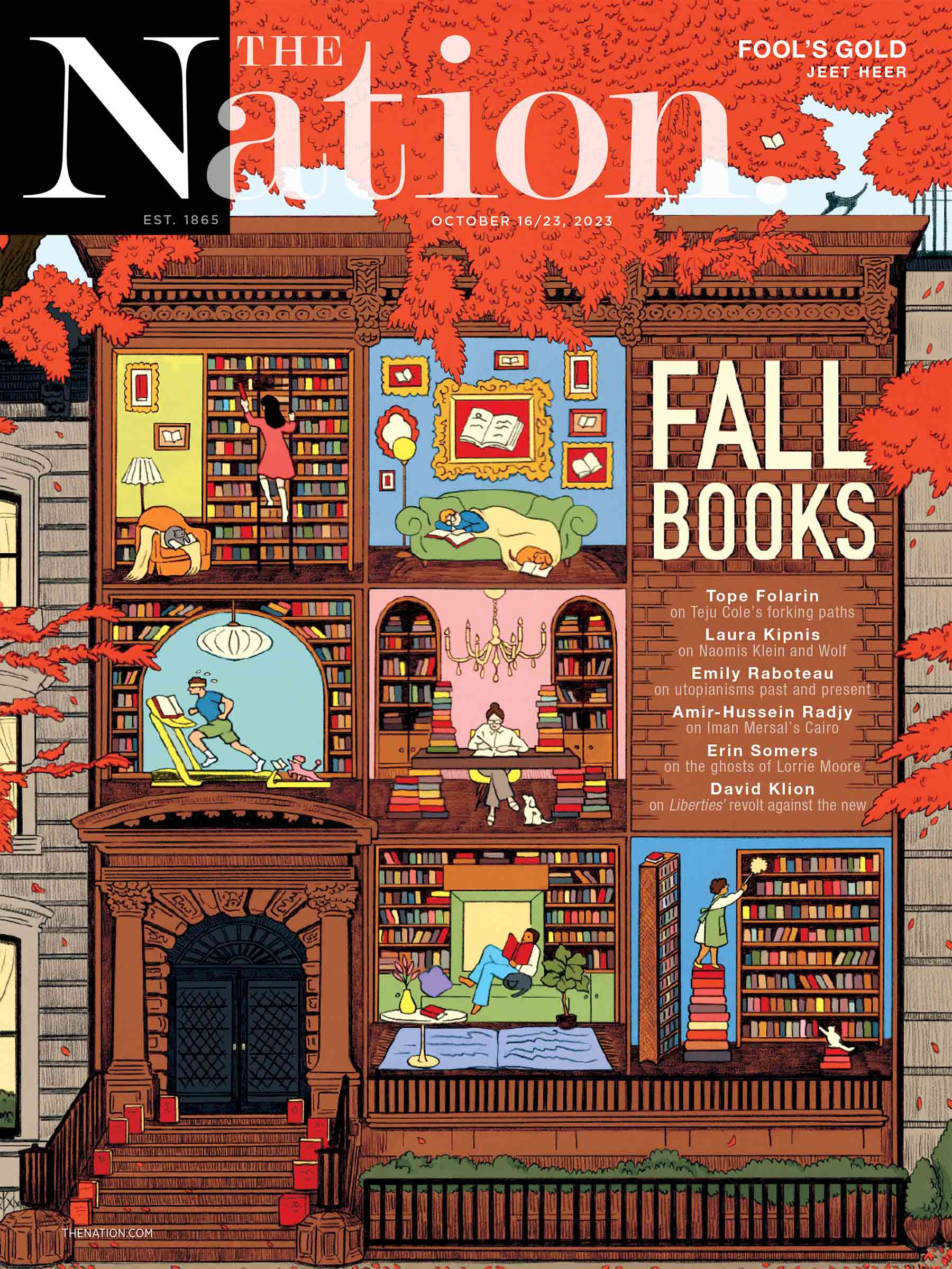 When was the first time I found out about his last words? Where was I when I heard them?
Was it when I heard him speak with the background noise of gunshots and planes flying over the government palace?
Even today his words bring me a rush of deep emotion and my eyes fill with tears. Those words are a true portrait of the man. His calm voice, his clarity together with his courage to stay in La Moneda to the end defending democracy. How can someone who knows that bombs are about to fall on the place where he is standing address his people with such serenity, explaining the coup, expressing gratitude, remembering his people and leaving us a path of hope?
When I went into the Palace through Morande 80, I was not clear about what was happening. All I had in my head were the words of my father's secretary, Patricia Espejo, "The doctor is in La Moneda." I remember going up some stairs into the private office of the president. That whole place was very different from the way it was restored afterward. As I went in, I met Eduardo "Coco" Paredes. He was armed. When he saw me… he acted surprised.
"But why are you here? Don't you realize that this is the end of the race?" he said.
Then my sister Beatriz, known as "Tati," appeared. Tati worked with Chicho in the private office.
"Why are you here? You must go to [the president's residence] Tomas Moro immediately!"
I said, "No way! Do you have any idea what I went through to get here? I have no intention of going to Tomas Moro!"
We came to a kind of impasse. There was no way to go back, and I had no intention of leaving.
My memory is confused about what happened when. I remember that suddenly Chicho appeared. He was surprised to see me there, and while he embraced me the cannons and gunshots got louder and louder. He asked us to go down to a safe room in the basement of the palace. Some palace staff came with us. Beatriz was seven months pregnant. We were shut in there for a long time. Finally, at some point we went upstairs to the Toesca Room, and we heard my father say to all those who had decided to stay with him that morning, "I ask any of you who have never used a firearm before to leave."
Popular
"swipe left below to view more authors"

Swipe →
He did not want useless deaths. To the very end he was concerned for the lives of others.
One sentence I did hear him say in reply to a question about our situation inside the palace was:
"I will not resign."
Another reply I heard him say almost in a whisper:
"We must be consistent [to our commitment to democracy]."
A long time passed until we found ourselves again in the basement and in private, and we started to discuss with Chicho our departure from the Palace. Neither Tati nor I wanted to abandon him. We didn't want to leave him alone. What we were feeling at that moment was the desire to stay with him and with all the others who were in the palace—advisers, doctors, and the detectives who had decided to remain at their posts, all refusing to leave the seat of government, a gesture which reflects the human qualities of those who stayed.
No one had the slightest idea of how this would end.
No one expected the Hawker Hunters (bomber jets) to take off from the air base at Concepcion.
Eventually the situation caused by the attack on the presidential palace became more and more fraught. We were back in the basement. I don't remember exactly what time it was, but Chicho suddenly appeared:
"Well, now you must leave. You have to understand that the world must know what is happening. This cannot go untold. You are direct witnesses. You must report what has happened. I've asked General Baeza to get a jeep to take you out," he said firmly.
"And what if they take us hostage?" Beatriz asked.
"Well, then the world will know what they have done to you," he declared.
"Let's go," Beatriz finally said. She had more sense than I did. She was seven months pregnant and also aware of her own situation and the fragile state she was in. We climbed the steps and reached the door of Morande 80. Not another word was spoken. The farewell was silent and painful. In the background was the noise of the uprising against my father's government. I never thought that this would be the last time I would ever see him.
Fifty years have now passed since the bloody military-civilian coup which buried our democracy. I still feel deep pain and emotion as I remember the sacrifice and dignity of my father.
With his wife and my mother, Tencha, we spent 15 years travelling the world in response to the wave of global solidarity and to spread the message of Salvador Allende who became a universal exemplar on that Tuesday morning, September 11, a fighter who in a polarized world propelled structural change in a society as unequal as ours and who did so in "democracy, pluralism and freedom." Over decades, the reconciliation of deep change with respect for institutions would become an inspiring message for generations of the young and the not-so-young.
This perhaps explains the fact that his monument—a statue of Allende built in the year 2000 just steps from La Moneda Palace—is visited every day by students, comrades, tourists, social organizations, and political leaders from different countries, where they take pictures, pay their respects and express their admiration for a president who taught us that ethics and politics must go hand in hand. I feel strongly that his message lives on.
Everywhere throughout the world there are public squares, streets, avenues, train stations, parks, schools, hospitals, and all kinds of places which bear his name. As Tencha would say, the seeds keep on sprouting. Not only that, but we socialists and many others have learned that deep social change must always be supported by majorities and that democracy is where political action lives and must remain, with unrestricted respect for human rights.
Many things have happened in these 50 years. Our family split to live in two countries that welcomed us with unending generosity, Mexico and Cuba. We reunited with the return of democracy in Chile.
Seventeen years after the coup, it was not easy to return to Chile. There was still fear, denial. We had to keep fighting to remember the past and for justice. That is why we created the Salvador Allende Foundation—to protect his legacy.
In the first year of democracy on September 4, 1990, we held his official funeral. It was attended by thousands of people who crowded the entire route from the anonymous tomb in Vina del Mar to the Santiago General Cemetery. Many people held up old photos of "Chicho" which they had kept for those 17 long years despite their being banned. This huge moving and peaceful farewell was amazing to us and gave us a sense of healing. They might have wanted to erase his name, but the people had not forgotten him. Outstanding leaders from other countries wanted to be a part of it too, and I want to thank them for their commitment—among them Danielle Mitterand, Michel Rocard, and Costa-Gavras, who were so supportive to us in exile and of the cause of Chile's return to democracy.
Still today, people from everywhere visit the mausoleum. Many leave letters, flowers, drawings and gifts which the Salvador Allende Foundation collects for safekeeping. It gives me peace to know that I fought against forgetting, that I lifted my voice to vindicate him and the Unidad Popular government.
As a friend of mine once said to me, the wave of solidarity with Chile can only be compared to what happened with the Spanish Civil War and with Vietnam. The foundation of this tremendous support was my father's legacy, his decision to offer a political direction against the grain and in the throes of the Cold War. If the 1960s were the era of polarization and armed force, then in 1970 Salvador Allende began a process of deep transformation in democracy. En libertad. In freedom.
Translated from the Spanish by Stephanie van Reigersberg.