You Have the Right to an Attorney, but It Might Cost You
Approximately 40 states allow courts to charge for the use of a public defender, acting as an additional punishment for those who cannot afford to pay.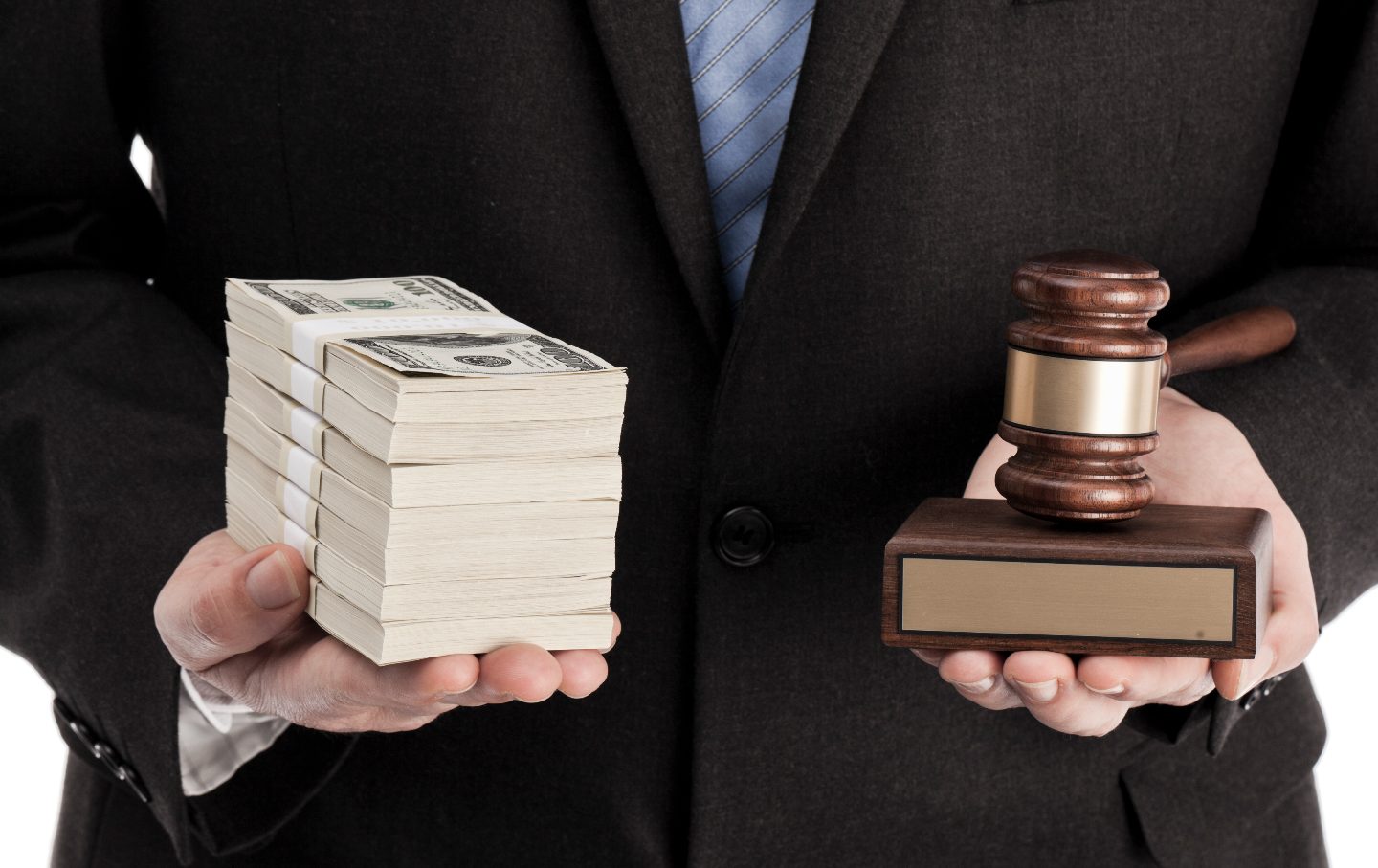 Joshua Sedgeman thought his court-appointed lawyer would be free. He was indigent after all, meaning his financial circumstances qualified him for public representation after he was arrested in 2015 for allegedly robbing a medical marijuana caregiver in Michigan. But in 2020, after a drawn-out trial and retrial process in which Sedgeman was convicted and sentenced to at least 20 years in prison, he was hit with his attorney bill: $21,070.
Public representation for indigent defendants is a right guaranteed by the Constitution according to the landmark Supreme Court ruling Gideon v. Wainwright. Despite the common perception of public defenders as free, approximately 40 states allow courts to charge indigent defendants for the use of a public defender or court-appointed counsel. Since 80 percent of defendants in the U.S. qualify for a court-appointed attorney, these fees are assessed frequently.
"I was very surprised that I was being charged—and especially the amount that I was charged for attorneys that I honestly didn't even use," Sedgeman told The Nation. He said that as part of the attorney fees, he was charged for investigators that he never met or spoke with.
After Sedgeman was sentenced and transferred to the Michigan Department of Corrections, the money began to be slowly taken out of his prisoner account. When his brother sent him $100, the court seized it all, he said. Other times, his brother would send about $50 and he would only see $10 or so. That meant Sedgeman couldn't buy things he needed: deodorant, clothing, toothpaste, or phone calls to communicate with his family.
Eventually Sedgeman and Maya Menlo, a public defender in the State Appellate Defender Office, objected to the attorney fees on appeal, and they were ultimately vacated. But in most Michigan cases, according to Menlo, these fees don't get challenged at all.
Critics of public defense fees argue that they act as an additional punishment for exercising one's constitutional right to an attorney, placing an unfair financial burden on the neediest members of society. Michael Mrozinski, co-author of a 2022 National Legal Aid and Defender Association report on public defense fees, said that they also encourage a defendant to waive the right to an attorney. And because most states have higher fees in cases that go to trial, the fees also motivate defendants to take a plea deal as opposed to "having their day in court," he said.
Current Issue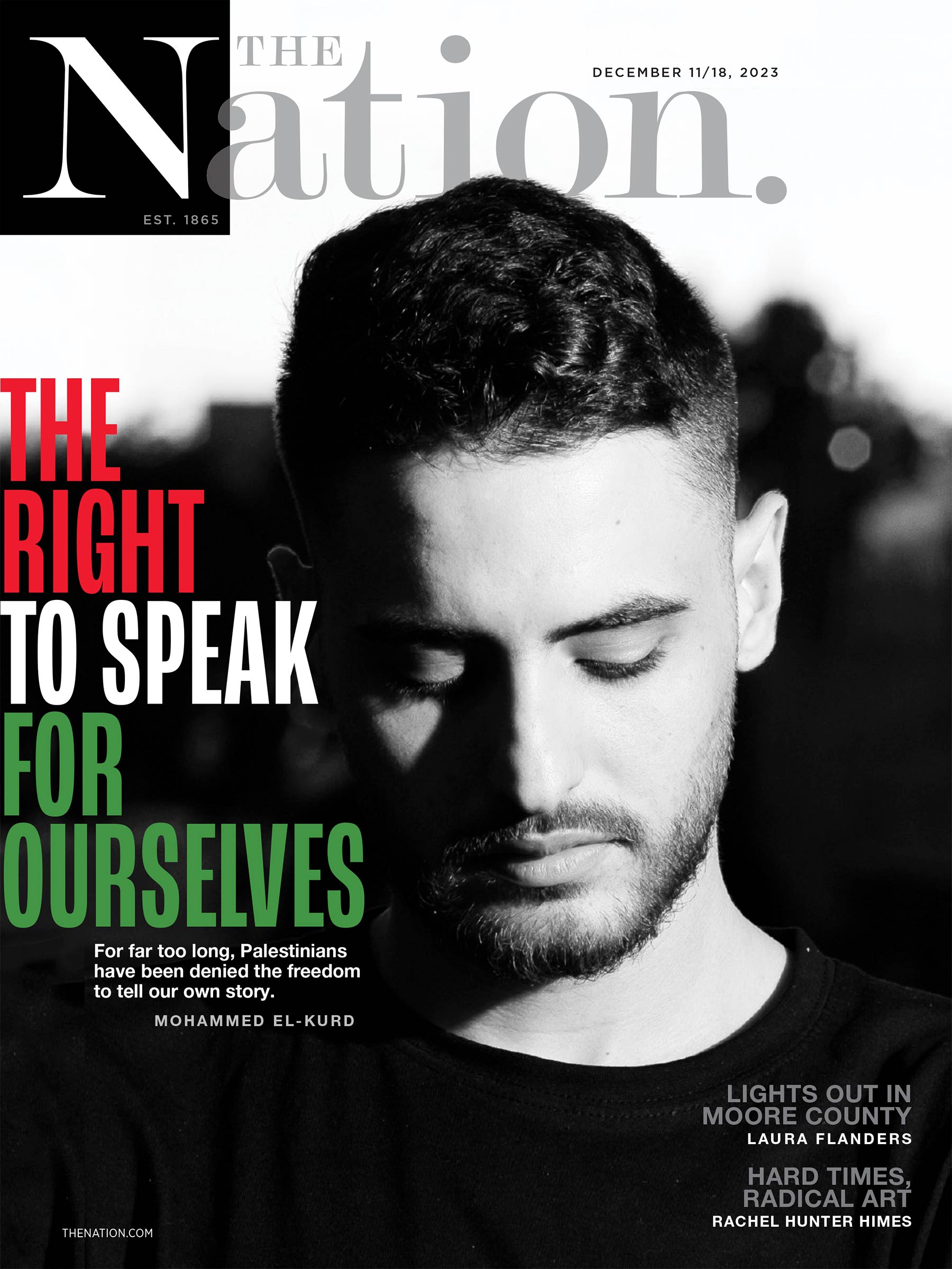 "We shouldn't be funding the criminal justice system on the backs of poor people," said Robert Ravitz, the Oklahoma County Public Defender. "There's an element of cruelty to it where there are people in a bad situation and courts are trying to squeeze them for money," said Mrozinski.
Proponents defend the fees as an important source of revenue for a public defense system with skyrocketing expenditures. Judge Dee Johnson of Texas' 47th District Court said she doesn't support assessing fees on those who would never be able to pay them, but that the fees can be a valuable support to the justice system. "I do think that when someone commits a crime, they should have some responsibility for the cost to get them through the system," she said.
Counsel costs assessed on indigent defendants come in various forms. Some states charge defendants a set fee based on the type of case at hand. For example, Oklahoma charges indigent defendants a $150 attorney fee in misdemeanor cases that end in a guilty plea and a $250 fee in felony cases. But more commonly, states determine the fees on a case-by-case basis, relying on attorneys' own estimates of the cost of their representation to determine how much to charge. That allows defendants to be billed for hundreds or even thousands of dollars in public counsel fees.
Some states also assess an up-front fee when a defendant applies for and acquires public representation, which typically ranges between $20 and $200. But even that can be a significant burden for many indigent defendants, said Shannon Dale, a court-appointed attorney in Massachusetts, which assesses a $150 fee or 15 hours of community service on indigent defendants. "A lot of our clients are without a stable home or rely on the shelter system, are suffering from multiple substance or alcohol abuse issues, are mentally ill. So they're battling a lot and have no source of income."
In most jurisdictions, fees are only assessed if the defendant is found or pleads guilty, but that's not the case everywhere. In Missouri, where a fee is set as soon as the attorney is assigned, it's rare for a judge ever to revoke it after the defendant is ruled innocent or the case is dismissed, said Mary Fox, the state's public defender director.
In many states, judges can waive the fee depending on the defendant's financial circumstances, but in others they can't—or rarely do. "The court shall include these fees and costs in every judgment rendered against the convicted person," Florida's law reads. In North Carolina, a $75 application fee is never waived, according to Mary Pollard, the executive director of the state's Office of Indigent Defense Services.
Popular
"swipe left below to view more authors"

Swipe →
Even in the states where the fees can be waived, the decision is usually up to the judge's discretion, some being more understanding than others. "It's highly dependent on what judge you're before," Dale said. "Some judges unfortunately find the practice of waiving a fee offensive."
Johnson, the Texas judge, said that she carefully reviews defendants' financial circumstances and makes sure attorney fees are not assessed on those who can't pay. But in her time as a judge, she's rarely waived it. "I've been here a year and a month. In all that time, I've done it once. And I see a lot of cases," she said.
Whether someone is assessed attorney fees that they can't afford frequently depends on where they were arrested. Within states, different jurisdictions can vary wildly on their implementation of state attorney fee statutes. In Texas for example, judges in Harris County—which includes Houston—rarely assess the fees. In 2022, the county collected just $6,712 from indigent defendants even though the cost of representation totaled almost $97 million, according to data from the Texas Indigent Defense Commission. But Bell County, north of Austin, recouped over $500,000 from indigent defendants of the $2.6 million it spent on public defense.
William Ward, the public defender for Minnesota—which has a flat $75 fee—said that similar variance exists in his state and is a result of the judicial philosophy that governs each jurisdiction. "Trying to change culture is virtually impossible. It's typically the tough-on-crime folks who are seated at the bench or prosecutors that are asking for it," said Ward. "They're just not going to change." Ohio Public Defender Tim Young agreed. "Institutional knowledge is considered correct because it's a court and it's always done it this way."
The result of this discretion is that judges often assess fees on defendants who simply cannot afford to pay them—and they usually don't, as demonstrated by extremely low collection rates. In Iowa, for example, just 2.1 percent of outstanding debt for public defender fees was collected in 2021. "We try to recoup what we can. I doubt they're always recouped but we get as much as we can," Johnson, the Texas judge said.
Assessing and collecting these fees is expensive and time-consuming. "We spend a lot of time dealing with this," said Pollard, the North Carolina public defender. "Time is money and there are so many people spending time to put all of this largely uncollectable debt on people."
In 2021, New Hampshire collected $1.3 million in attorney fees, but spent over $600,000 on the office dedicated solely to collecting these fees, according to the NLADA report. The net amounted to 2.2 percent of the total costs for indigent defense in the state that year. In 2022, Texas spent $343.4 million on public defense but recouped only 2.5 percent of that from defendants—even before the costs of collecting those fees are subtracted—according to TIDC records.
But while these fees are a tiny part of government budgets, not paying them can have major consequences for the individuals who owe them. In some states, court debt can lead to a suspended driver's license and lowered credit rating. Courts can also use wage garnishment and property liens or take money out of tax returns or prisoner funds. In 30 states, attorney fees can even be used as a condition of probation—meaning nonpayment carries the threat of incarceration.
Pollard said that in North Carolina, non-payment of attorney fees alone won't get someone sent back to prison, but in conjunction with other minor violations, it could. Other public defenders said that some judges, even if they won't revoke probation for nonpayment and send them to jail, often won't let someone off of probation until they pay their attorney fees. Court debt is also subject to high interest rates, and the costs of the debt collection companies that courts employ often get tacked on, meaning continued nonpayment makes debt pile on itself.
But even though courts collect a fraction of the attorney fees they assess, some public defenders say that money is important to their budgets. "I'm not thrilled that someone who is indigent has to pay for the right to counsel because that is not consistent with Gideon. But on the other hand, trying to balance our budget, we use those monies that come in exclusively for training of our staff and other necessary expenses that allow us to provide representation," said Fox, the public defender in Missouri. "We would be strapped without it," said Pollard. "We're spending everything we take in."
These fees used to be assessed in Texas's 394th District Court before a public defender system funded by the state was introduced six years ago. Judge Roy Ferguson said that in some areas of his district—especially those on the U.S.-Mexico border—the number of criminal cases is extremely disproportionate to the area's population. With insufficient tax revenue to fund their public defense systems, these areas relied on recouping attorney costs from defendants. "In my counties where I have this huge number of cases for such few people, if those people were required from their tax dollars to pay for all of these lawyers, the system collapses," he said.
Public defender expenditures have spiked in recent years. Collectively, the U.S. now spends more than $6.5 billion on public defense, which is double what it spent in 2012, even when adjusted for inflation. However, criminal justice reform advocates point to the fact that public defense expenditure is still dwarfed by funding for police and prosecutors.
Young, the Ohio public defender, attributed that increase to the creation of workload standards for public defenders, which has forced offices to hire more attorneys. He also said that since there is more information and evidence available for attorneys to review as a result of technology, defenders have to spend more time on each case.
An earlier spike in defense expenditures also came after the tough-on-crime laws of the 1990s, Young said. It was after this that many states imposed a package of so-called "user fees," which include court filing fees, jail fees and public defender application fees, on defendants to recoup the cost of nearly every aspect of the justice system.
Since a large portion of attorney fees go uncollected, a relatively small increase in state funding of public defender systems could replace the revenue these fees provide. Because of that, attitudes about public defender fees are changing. Last year, Delaware repealed its statute allowing courts to charge indigent defendants with attorney fees. This year, New Jersey did the same, allocating $4 million in its 2024 budget to implement the law. "The right to an attorney should be a universal right for those who are navigating our criminal justice system," said New Jersey Governor Phil Murphy after signing a bill eliminating public defender fees. "For too long, we have witnessed many residents suffer from the steep prices of a public defender, many times causing them to go into debt just to cover their legal fees, and disproportionately affecting people of color." In North Carolina, the public defender's office has begun looking at these states to find better solutions to fully fund public defense, Pollard said. "There has got to be another way."