A Federal Judge Warned Trump Not to Make "Inflammatory Statements"
In proceedings for Trump's criminal case, a judge ruled that he should be kept from making statements that might amount to witness intimidation or jury tampering.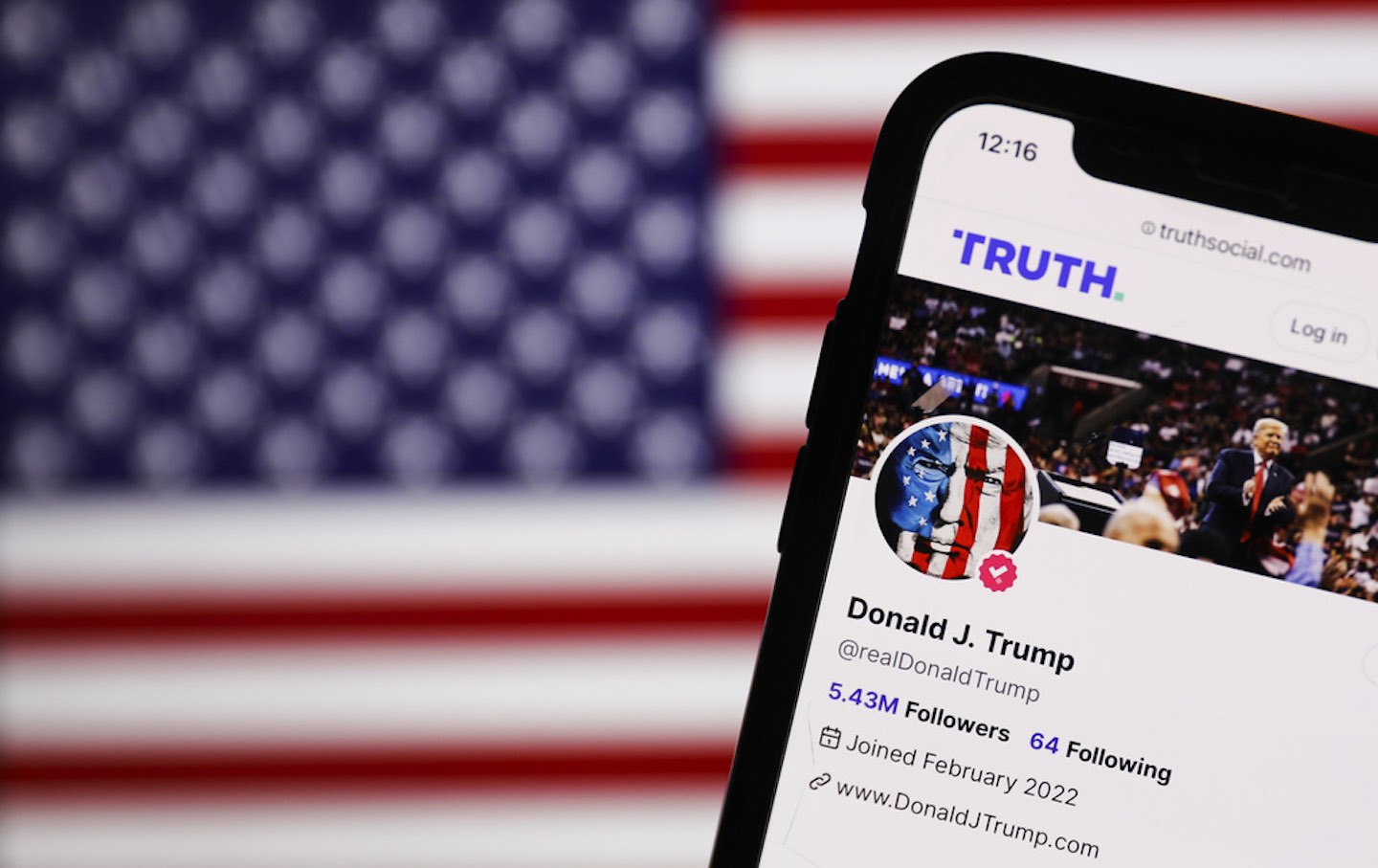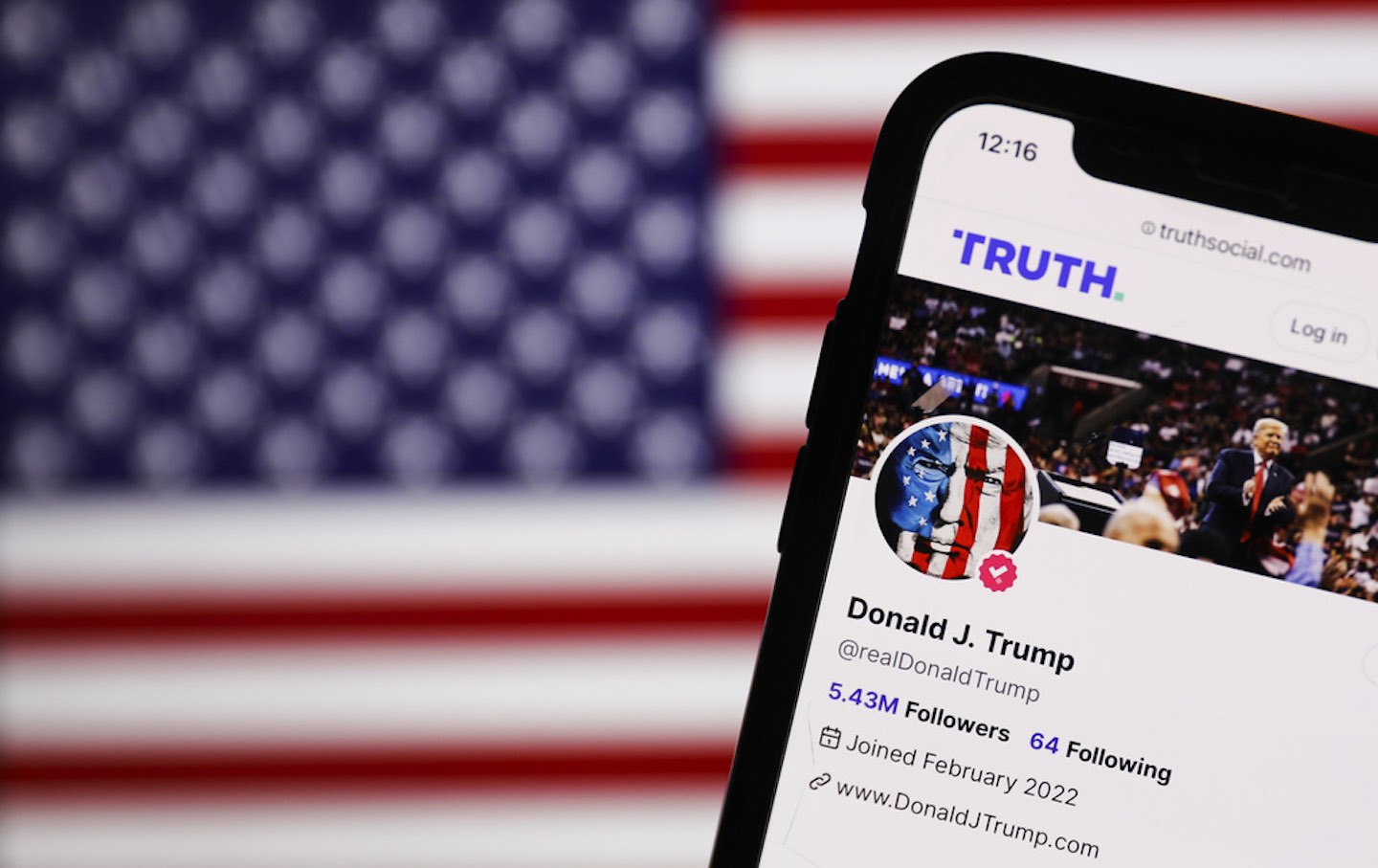 It's often the case that legal proceedings are lagging indicators of the state of empirical inquiry into the matter at hand. That's nowhere more evident than in US District Judge Tanya Chutkan's ruling to uphold the request of federal prosecutors to institute a protective order curtailing the range of public comments from former President Donald Trump in his prosecution for fomenting the insurrection at the US Capitol on January 6, 2021. As she heard arguments on the order request on Friday, Chutkan specified that Trump is entitled to First Amendment protections—as both Trump himself and the indictment drafted by special prosecutor Jack Smith have also stipulated. But Trump's free speech is "not absolute," she concluded. "In a criminal case such as this one," she explained, "the defendant's free speech is subject to the rules."
Rule-following, of course, is not Trump's strong suit—which is how this question wound up before Chutkan in the first place. Repairing to his Truth Social account in the wake of Smith's indictment, Trump posted this shouty threat: "IF YOU GO AFTER ME, I'M COMING AFTER YOU!" Just hours after the plain coercive intent of the outburst ricocheted through the social media sphere—and commenters noted that it defied the terms of conduct Trump had agreed to honor in court just days earlier—Smith filed the request for a protective order to ensure that Trump would comply with the judge's instruction not to engage in potential witness intimidation or jury-tampering. After a few hours more, a Trump spokesperson issued a half-hearted clarification, claiming that the post was a fully protected brand act of political speech aimed at Trump's (vanishingly small) cohort of critics within the GOP: "The Truth post cited is the definition of political speech, and was in response to the RINO, China-loving, dishonest special interest groups and super PAC's." (Even without the spokesperson claiming credit, you could tell this wasn't Trump's own handiwork, given the lack of hectoring all-caps phrasings, randomly capitalized nouns, and the closing mispunctuation of "super PACs" appended as a clear Trump-simulating afterthought.)
The order endorsed by Chutkan includes, as CNN reports, "a rule barring Trump's lawyers from providing copies of 'sensitive' evidence to the former president, including witness interviews and grand jury transcripts from the dozens of witnesses in Trump's circle who have spoken to prosecutors." Federal prosecutors cited Trump's Truth Social threat as cause to monitor his review of records in his prosecution. "If the defendant were to begin issuing public posts using details—or, for example, grand jury transcripts—obtained in discovery here," they wrote in their motion, "it could have a harmful chilling effect on witnesses or adversely affect the fair administration of justice in this case." Chutkan agreed, and issued a compromise plan to ensure Trump could still look over transcripts so long as he had no electronic devices to record and disseminate their content. When Trump's legal team protested that this, too, was a needless abridgment of the defendant's freedom of speech, the prosecutors drily noted that Trump had made a repeated practice of brandishing documents he shouldn't have for public consumption—a not-so-subtle reference to Smith's other prosecution of the former president in the Mar-a-Lago documents case.
Indeed, the only real open question in the wake of Chutkan's ruling is just how long it will take Trump to once more violate the court's restraints on his behavior. In another Truth Social tantrum, he'd already gone after Chutkan herself as a hack political appointee from the Obama years, writing again in trademark restraint, "THERE IS NO WAY I CAN GET A FAIR TRIAL WITH THE JUDGE 'ASSIGNED' TO THE RIDICULOUS FREEDOM OF SPEECH/FAIR ELECTIONS CASE. EVERYBODY KNOWS THIS, AND SO DOES SHE! WE WILL BE IMMEDIATELY ASKING FOR RECUSAL OF THIS JUDGE ON VERY POWERFUL GROUNDS, AND LIKEWISE FOR VENUE CHANGE, OUT IF [sic] D.C."
This, along with Trump's other running attacks on the prosecution, has spurred an increased security detail for Chutkan as MAGA threats directed at her pile up—a development that could serve as Exhibit A in her finding that "the fact that he is running a political campaign currently has to yield to the administration of justice. And if that means he can't say exactly what he wants to say in a political speech, that is just how it's going to have to be." Trump's attorney, John Lauro, countered that in a hypothetical debate exchange with his former Vice President Mike Pence on the campaign trail, Trump could wind up alluding to the substance of a court document and thereby be in inadvertent violation of the protective order. Chutkan brusquely dismissed the thought experiment: "You are conflating what your client needs to do to defend himself and what he wants to do politically. And what your client does to defend himself has to happen in this courtroom, not on the Internet."
Current Issue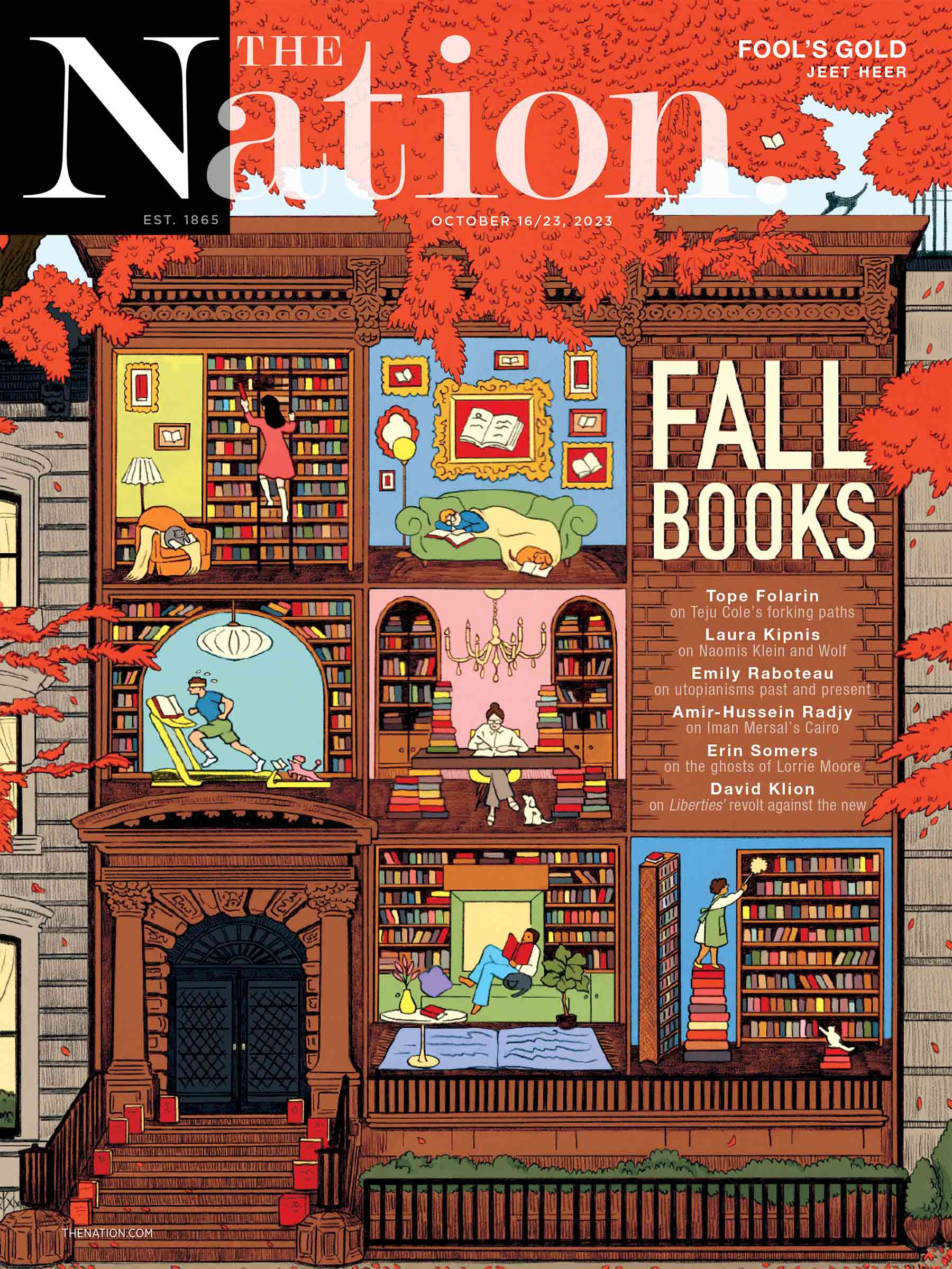 She didn't add that a Pence-themed counterexample didn't exactly play to a robust defense of the defendant's speech rights. Smith's own indictment lays out in detail just how Trump abused speech prior to and during the January 6 insurrection—to the point of knowingly misrepresenting Pence's own position on the fake electors scheme Trump and his allies used to enable his coup plans. Here, too, the practical upshot of entrusting any and all incendiary utterances to the most powerful man in the world with the largest imaginable media audience was to create an imminent threat on Pence's life—to the point where members of his Secret Service detail sent out farewell message to their families as Trump's mob approached.
Likewise, no one in the courtroom went on to note that, Trump being Trump, the defendant's future violations of the protective order are a sure thing, despite Lauro's assurance that "President Trump will scrupulously abide by his conditions of release." A man who has been in direct violation of his oath to uphold the Constitution across a failed coup, two impeachments, a coverup of a payoff to a porn star, and a pending grand jury indictment in Georgia for election fixing—to say nothing of far more routine shows of corruption and intimidation on his presidential watch—can scarcely be trusted to use untrammeled speech rights without facing some consequences for the substance of his utterances. A citation for contempt of court and a jail sentence would be a good place to start.