A GOP Debate Without Trump Is the Definition of Pointlessness

If the former president doesn't show up to the upcoming first debate, it will only make his "rivals" look more pathetic.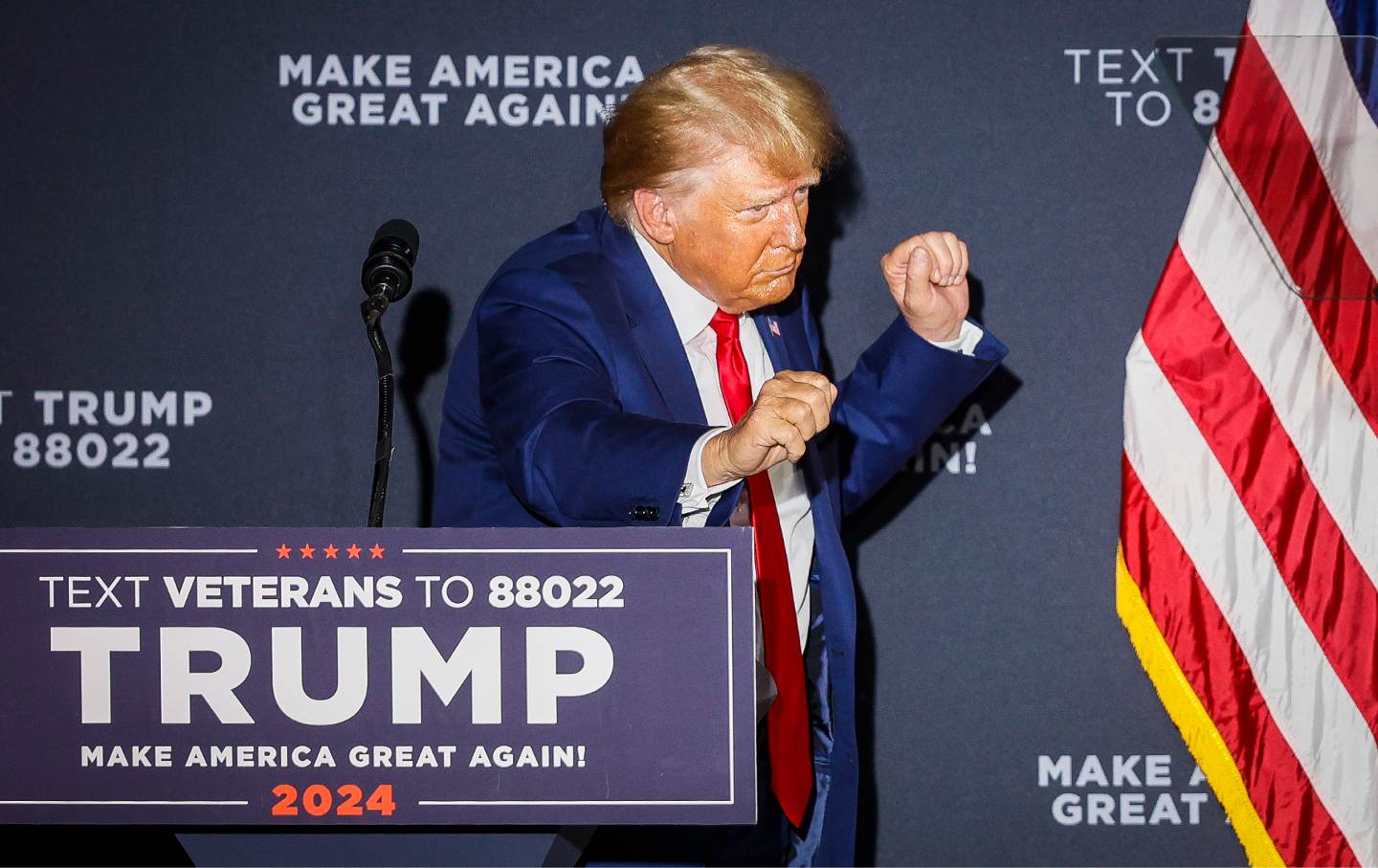 Donald Trump thinks his opponents in the race for the Republican presidential nomination are a joke. And if they end up debating without him in Milwaukee on August 23, they are likely to prove him right.
Imagine a debate in which the big question is whether Ron DeSantis or Mike Pence is more personable.
Imagine a debate where Tim Scott and Nikki Haley end up swapping South Carolina anecdotes.
Imagine a debate where North Dakota Governor Doug Burgum explains why the United States needs another billionaire president.
Or, Republicans can just get real and admit that a Fox News debate without the party's front-runner, the man who has literally remade the GOP in his own image, is not a debate at all. It's an embarrassing reminder of how, when Trump leaves the room, the party is over.
At this point, there is still a slim chance that Trump will show up. But don't count on it.
Current Issue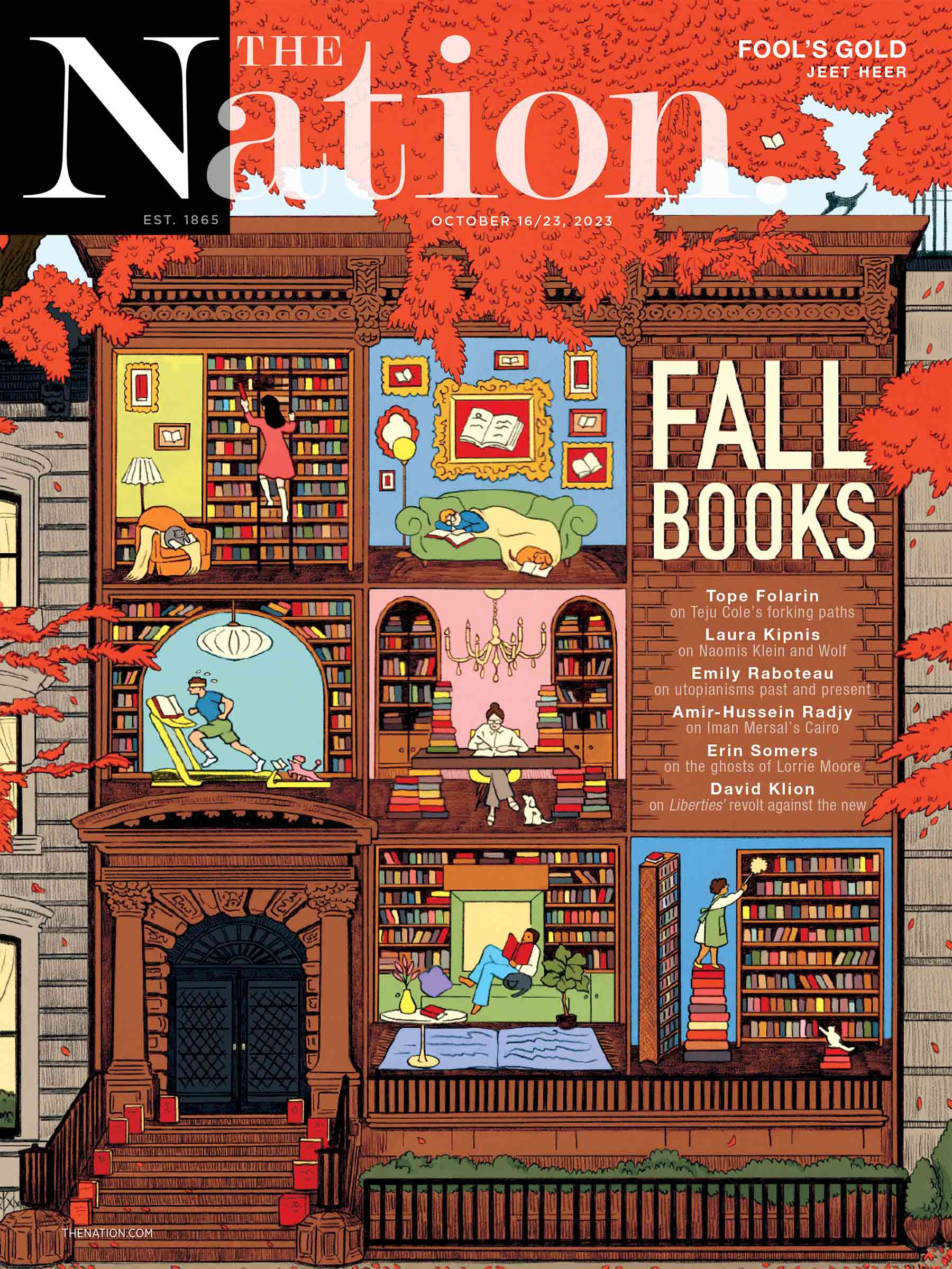 At a raucous rally in New Hampshire on Tuesday, Trump polled the crowd, displaying the bravado of a prizefighter who has all but won the title and is now mocking those who want to get in the ring with him. "They're all saying is he going to go into the debate and I say, 'I don't know. If you're leading by 50 and 60 and 70 points, do you do that?' I don't know," he crowed.
The audience responded with boisterous shouts of "No! No! No!" Trump noted a scattering of "yes's" and said, "See, some people say, 'yes,' but they hate to say it—because it doesn't make sense when you're leading by so much. But they like it for entertainment value because they're selfish. They're selfish."
Then, as if to prove his point about the "entertainment value" of having the insult king of American politics take the stage on August 23, Trump gleefully dismissed Chris Christie—who has suggested that skipping the debate would make the former president of the United States a "coward"—with crude jokes about the former New Jersey governor's weight and a discussion of whether it was appropriate to refer to his rival as "a fat pig."
The truth is that, whether Trump shows up in Milwaukee or not, the spotlight will be on him. Not on DeSantis. Not on Pence. Not on Christie. And not on the only GOP contender who seems to have gained anything akin to momentum, billionaire-wannabe Vivek Ramaswamy, whose over-the-top enthusiasm for Trump seems to suggest he is really running for a place on the former president's vice-presidential short list.
The same thing happened in 2016 when Trump skipped a Fox News debate prior to the Iowa caucuses and held his own event a few blocks down the street in Des Moines. Trump claimed that the decision was a winning move for him. "I did something that was very risky and I think it turned out great because I'm on the front page of every paper," he announced back then. "I'm getting more publicity than if I [was in the debate]."
Trump's latest "will-he-or-won't-he" gambit is, again, working out great for him. He's getting the headlines and, despite what Christie says, looking like the dominant figure that he is in Republican politics. That's got some Republicans begging him to debate. If Trump skips the Milwaukee debate, former Wisconsin governor Scott Walker says, "I think there's a huge risk to offending Wisconsin voters, not just primary voters but overall."
Popular
"swipe left below to view more authors"

Swipe →
"I don't think when all is said he can resist the idea that there's going to be 8, 9, 10 people here in Milwaukee, Wisconsin, with all this national attention, and he's not going to be the on there to talk about it," says Walker. "Frankly, if I was advising him, I'd tell him to come."
But, of course, no one who is serious about getting ahead in Republican politics is taking advice from Walker, who entered the 2016 Republican presidential race as a front-runner but ended up quitting within two months—after being completely shredded by Trump in their last debate together. And Walker isn't even right in his assessment of the impact Trump's skipping the debate would have on battleground-state voters.
Trump's not worried about offending Wisconsin voters by skipping a debate in the summer of 2023. He knows that, by the time the 2024 election rolls around, they won't care whether he ever debated Doug Burgum—or any of the "Scott Walkers" of 2024.