Gabe Amo Is Set to Become Rhode Island's First Black Congressman 
Amo beat 10 other candidates in a contentious Democratic primary for the state's first congressional district seat. "I've been running to make a difference, not to make history."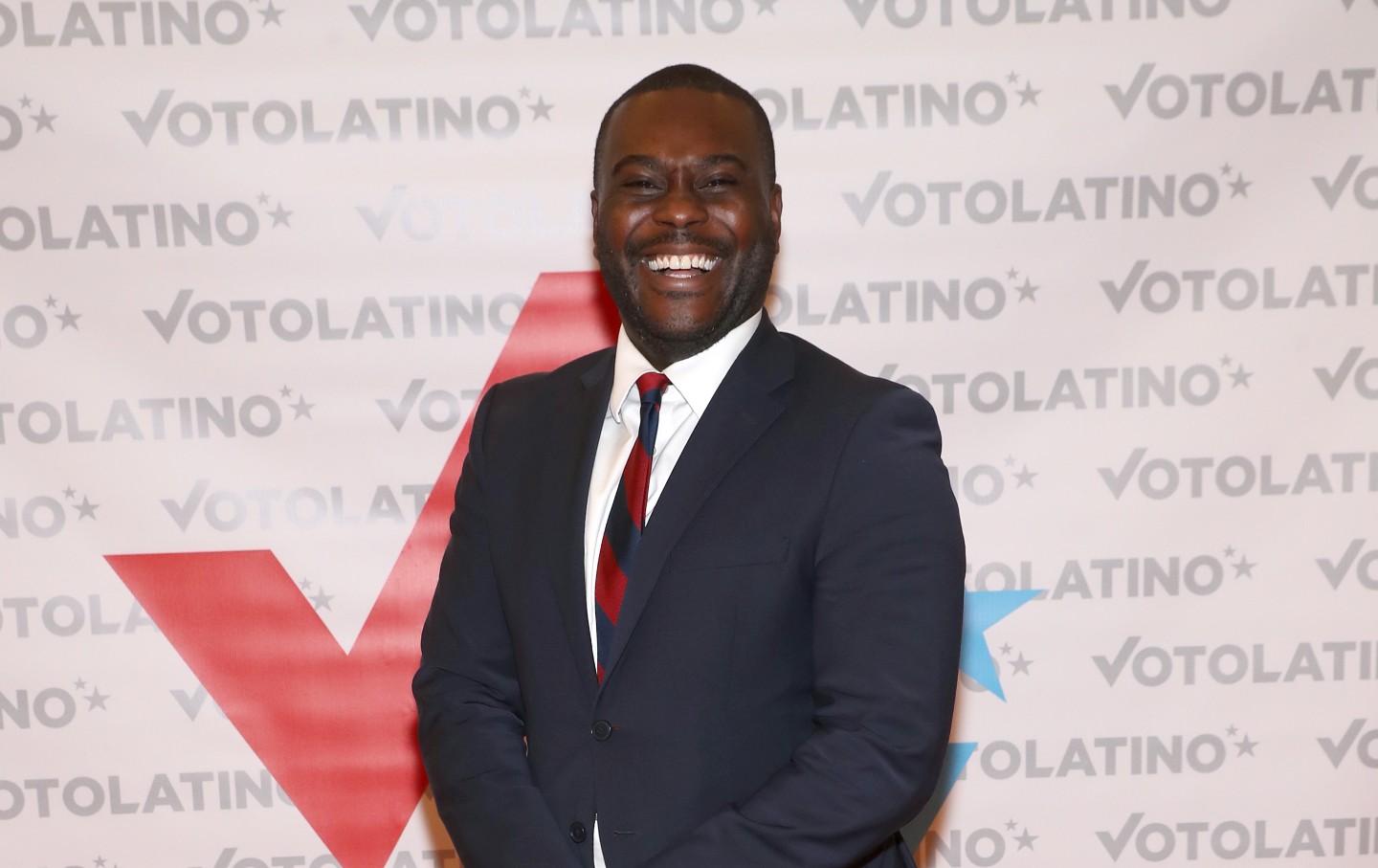 Rhode Island has had 126 representatives and senators in Congress in its history. All have been white. Gabe Amo, a former Biden staffer and now Democratic nominee in a special election for the state's first congressional district seat, is set to change that.
The son of African immigrants, Amo, who is Black, beat 10 other candidates in a contentious Democratic primary that featured prominent figures in state politics. In a deep-blue district, Amo is poised to comfortably beat Republican opponent Gerry Leonard on Tuesday and earn a seat vacated earlier this year by the resignation of 12-year House veteran David Ciciline.
"I don't want my story of success to be mine alone," Amo said in an interview with The Nation. "I've learned that the government can really, really impact lives and [doing] so at scale in Congress has always been something that the institution is capable of."
Amo, who resigned from his job in the Biden administration as the principal liaison for mayors to run in the special election, grew up in Pawtucket, a former industrial city north of Providence famous as the birthplace of the American Industrial Revolution. His father, who immigrated from Ghana, owns a liquor store, while Amo's mother became a nurse after coming to Rhode Island from her native Liberia.
"There are people who come before us who demonstrate great amounts of courage, grit, resilience, determination, hard work. And for me, it was my parents," Amo said. "Because of a community that believed in them and believed in me, in one generation they go from being a liquor store owner and a SEIU nurse…to having a son on the cusp of being in Congress."
For much of the lead-up to the primary, Amo, who had never run for public office, received less attention than more entrenched figures in state politics such as Lieutenant Governor Sabina Matos and former state representative Aaron Regunberg. But he surged ahead in the final weeks of the race as the more moderate alternative to Regunberg, who received endorsements from Bernie Sanders and Alexandria Ocasio-Cortez. After polls closed on September 5, results showed that Amo had won 32.4 percent of the vote, beating Regunberg by 7.5 points.
Current Issue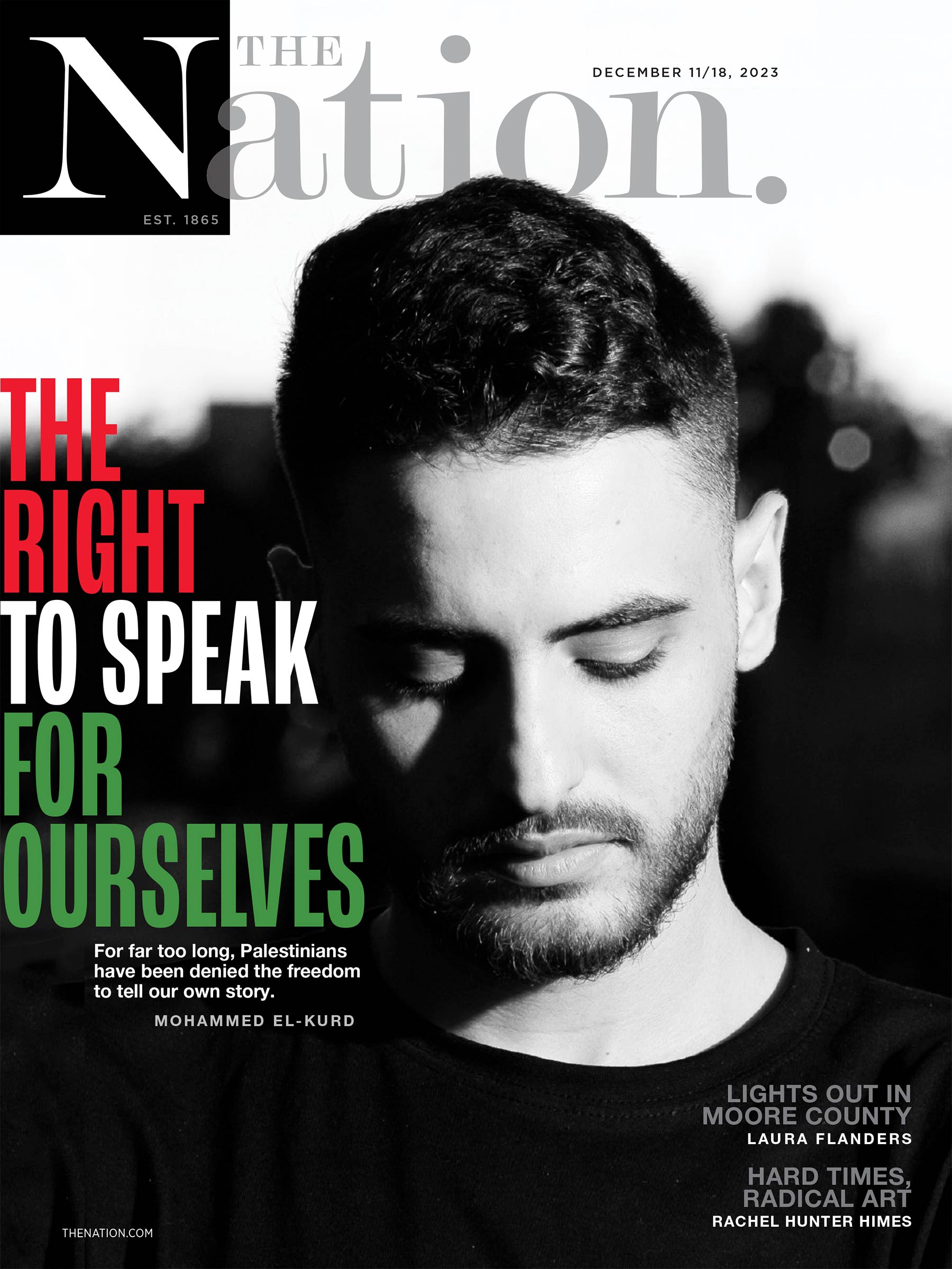 "I think [voters] saw that my story was their story. [And] I think they saw that I have the experience to be effective from day one," Amo said. "A kid from Pawtucket, right? And I emphasize that—a kid from Pawtucket who has had the opportunity to serve, but is going to carry their values, Rhode Island values, to Washington."
Amo also said he didn't necessarily agree with the tag some observers put on him as the moderate in the race. "I struggle with the shorthand of the labels that we put out because I don't think they convey enough about people's values and what people have a capacity to actually effectuate when they get the job. And so, I think, yes, sometimes those distinctions are helpful, but ultimately, when I knocked on doors, when I talk to people at events, they didn't spend a lot of time asking me, 'What are you?' They spent a lot of time asking, "'What are you going to do?'" he said.
Amo entered politics in 2006, working on the campaign for US Senator Sheldon Whitehouse, which unseated an incumbent Republican, the last Republican to represent the state in Congress. Since then, Amo has worked as a liaison for state officials in the Obama administration, as an advisor fer then–Rhode Island Governor Gina Raimondo, and finally for Biden.
"I served two presidents of the United States and the governor here. I know the federal level, I know the state level, and I know what we need out of our members of Congress," Amo said. "And we need more of a solutions-oriented Congress."
Should he win the November election, Amo would enter a divided and chaotic House, reeling from a three week standoff to elect a new speaker.
"I think it makes it all the more necessary to have people like me who are going there to get stuff done. It sounds like a tagline, but it is in fact what I believe because each member contributes to both the composition and the culture of the body," Amo said. "You go brick by brick to arrive at a better Congress, to build a house—no pun intended—that is stronger. Maybe the pun was intended there."
Popular
"swipe left below to view more authors"

Swipe →
Amo said his priorities include protecting and expanding Medicare and Social Security, passing an assault weapons ban, universal background checks, and other gun control measures, deploying climate mitigation and resilience policies included in the Inflation Reduction Act in order to help coastal areas like Rhode Island, and investing in the "opportunity economy" with effective policies like the child tax credit.
"I believe the most essential and fundamental role of government is to be there for people when they need it," Amo said. "There are a lot of people who on a day-to-day basis may not interface with the government, but the test of a government is not only [responding to] crisis, but it's also [creating] opportunity."
"I've been running to make a difference, not to make history," Amo said regarding his potential status as the first person of color to represent Rhode Island in Congress. "So I think about it. I don't dwell on it. Because there's a lot of work to do in so many pockets of our community. And I'm honored that people saw all the parts of me when they decided to vote for me on September 5th and hopefully when they decide to vote for me on November 7th."
Read the rest of StudentNation's dispatches on the 2023 election here.