A Year Later, the Water Crisis in Jackson Has Gone From Acute to Chronic
And the officials in charge of fixing the situation seem more interested in privatization than accountability.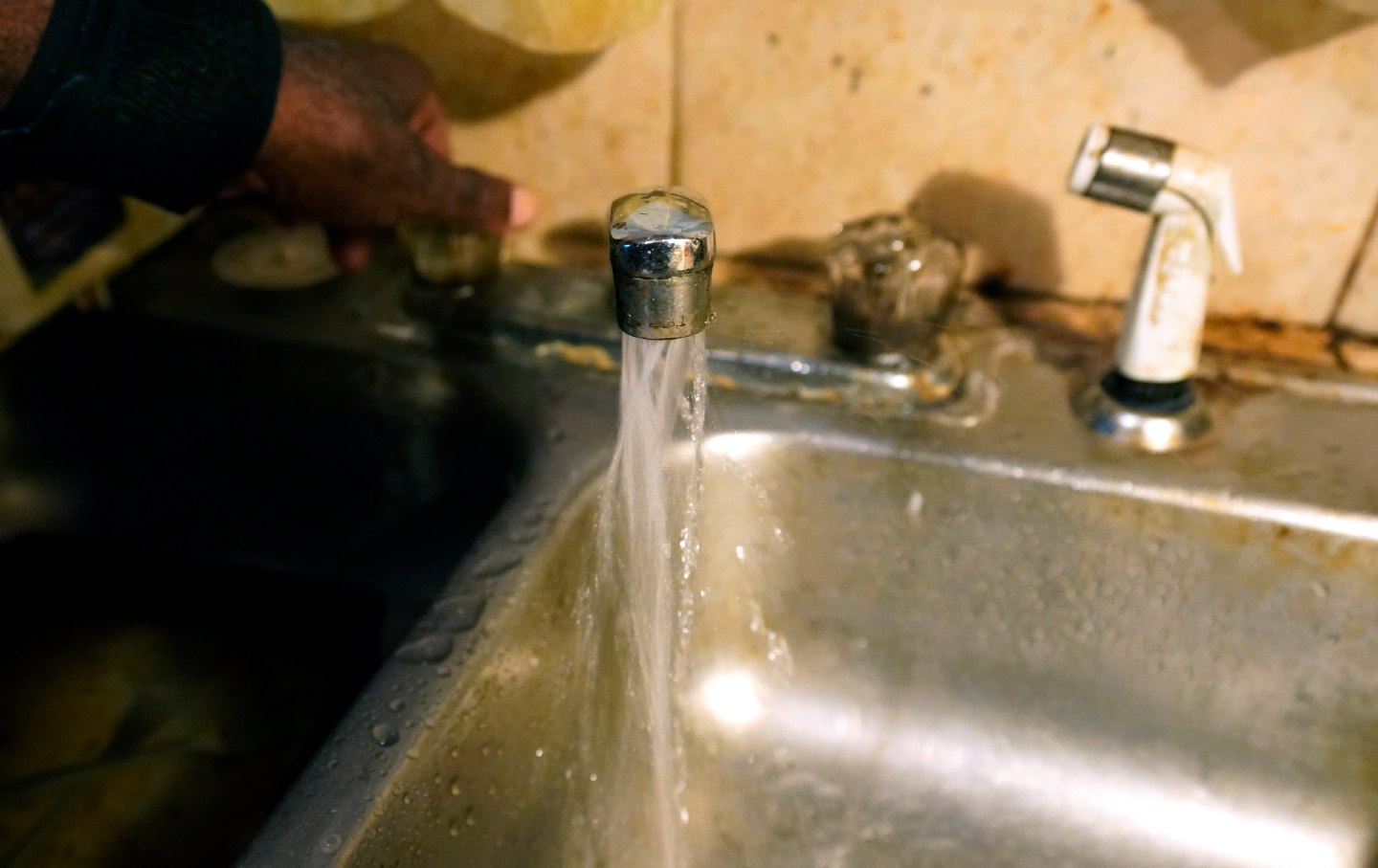 Jackson, Miss.—Up until a couple years ago, when I told people I was from Jackson, the conversation would usually turn to questions about the city and its pace of life. Some would recall their Mississippi relatives—usually two or three generations back. Now, people ask me about last year's water crisis. What they mostly want to know is if the failing infrastructure that left more than 150,000 people without water for weeks is fixed yet.
Unfortunately, the answer is no. Not only has the water crisis not been "fixed"; Jackson appears to be stuck on the hell train to privatization. Without a major intervention, Jackson will be joining Detroit, Flint, and Benton Harbor as yet another Black-majority city stripped of the authority to manage its own resources.
Jackson has been under consent decrees for violating both the Safe Drinking Water Act and the Clean Water Act since 2012. Breaches in the city's overwhelmed and antiquated sewer system have resulted in more than 2,300 violations alone. During heavy rains, the system overflows, causing hundreds of millions of gallons of raw sewage to spill into the Pearl River each year. Last year, 230 million gallons of sewage spilled into the river, down from a record high of 520 gallons in 2020 but still pretty awful. The spills happen so often, officials have stopped issuing individual alerts. Signs warning visitors against swimming or fishing in the river are now a permanent part of the landscape.
These dire conditions set the stage for the appointment of an "independent" third-party water manager. Ted Henefin, a civil engineer, was appointed to manage the Jackson water system in November of last year and given authority over the sewer system in July of this year. After a series of tense, high-profile exchanges between Mississippi Governor Tate Reeves and Jackson Mayor Chokwe Lumumba, the federal Environmental Protection Agency (EPA) and the state came to an agreement to appoint Henefin on an interim basis while the city developed the infrastructure (thanks to an infusion of federal dollars) to manage the system on its own. Now, Henefin is siding with the governor on the issue of Jackson managing its infrastructure and, thanks to the EPA's stipulated orders that define his role, the water manager is given the last word on everything from rate hikes to awarding contracts. Local public workers have already been laid off, including those working at the water treatment center and those who staffed the customer call center.
The new private entity that manages Jackson's water, and now sewer system is JXN Water. Henefin is the only officer listed, and he reports directly to the judge who oversees the process. And with a judge and appointee of the court overseeing the process, most of the "public" meetings take place in court.
Judge Henry Wingate's courtroom has been a hard place for communities to deal with. People who are undocumented cannot safely participate. Residents are sometimes required to offer their input under oath. The judge and the various legal teams have, on occasion, cross-examined residents as they try to provide statements. And, of course, this all takes place in the middle of the workday. Hearings go on sometimes for hours.
Current Issue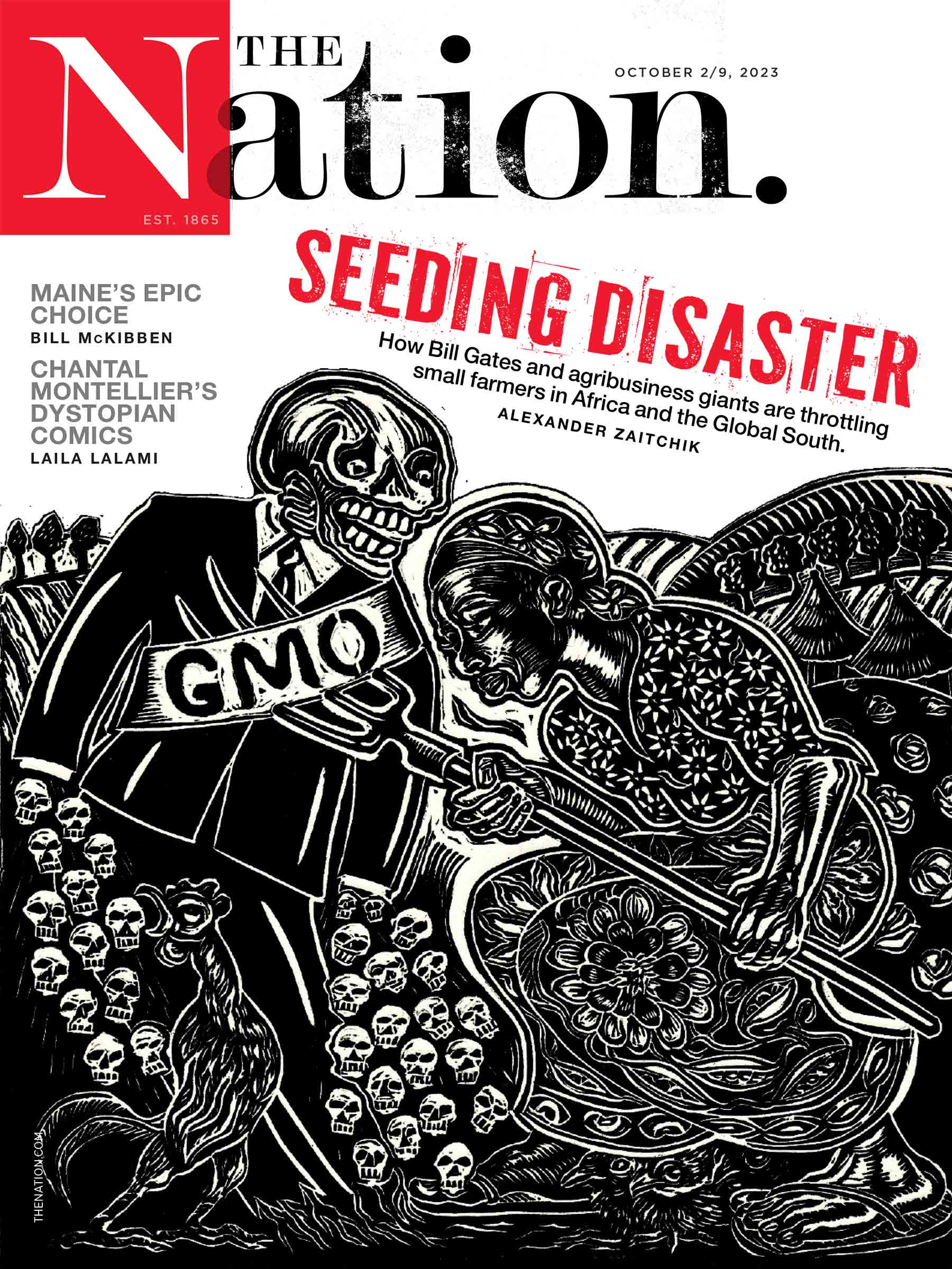 Meanwhile, the principal author and architect of the crisis—the State of Mississippi—has never been brought to account. States have the authority to redirect funding away from places with dire need and allocate moneys to more-affluent communities. And when their misappropriation and disinvestment create this kind of infrastructure collapse, state governments get to be plaintiffs, not defendants, in enforcement cases, right alongside EPA.
People here call it throwing a rock then hiding your hands.
Yet Jackson residents persevere, showing up for hearings despite short notice and inconvenient times, because we know that the fate of our water system should not be in the hands of only two people.
JXN Water desperately needs some checks and balances. Henefin has declared Jackson's water safe to drink, despite reports to the contrary by the Mississippi Department of Health. JXN Water's most recent initiative, facilitated by judicial order, is to force Jackson's local electric utility to turn over its records. The idea here is to identify homes that are paying for electricity but not paying for water, and then go after them on the assumption that they are stealing water. It's creating another pipeline to criminalization. Clearly, there must be more community leadership and accountability going forward.
In many ways, Jackson highlights the failures of the Safe Drinking Water Act and the Clean Water Act to protect communities—especially as they navigate neglect and divestment by state authorities. Unless these processes are fundamentally changed to center state accountability and community oversight, they will remain tools for punishing the victim and allowing states to get away with murder.