Hand in Hand: Protesters Come Together in Support of Palestine
Photographer Hannah La Follette Ryan documented the many hands of protesters demonstrating across New York City in support of Palestine.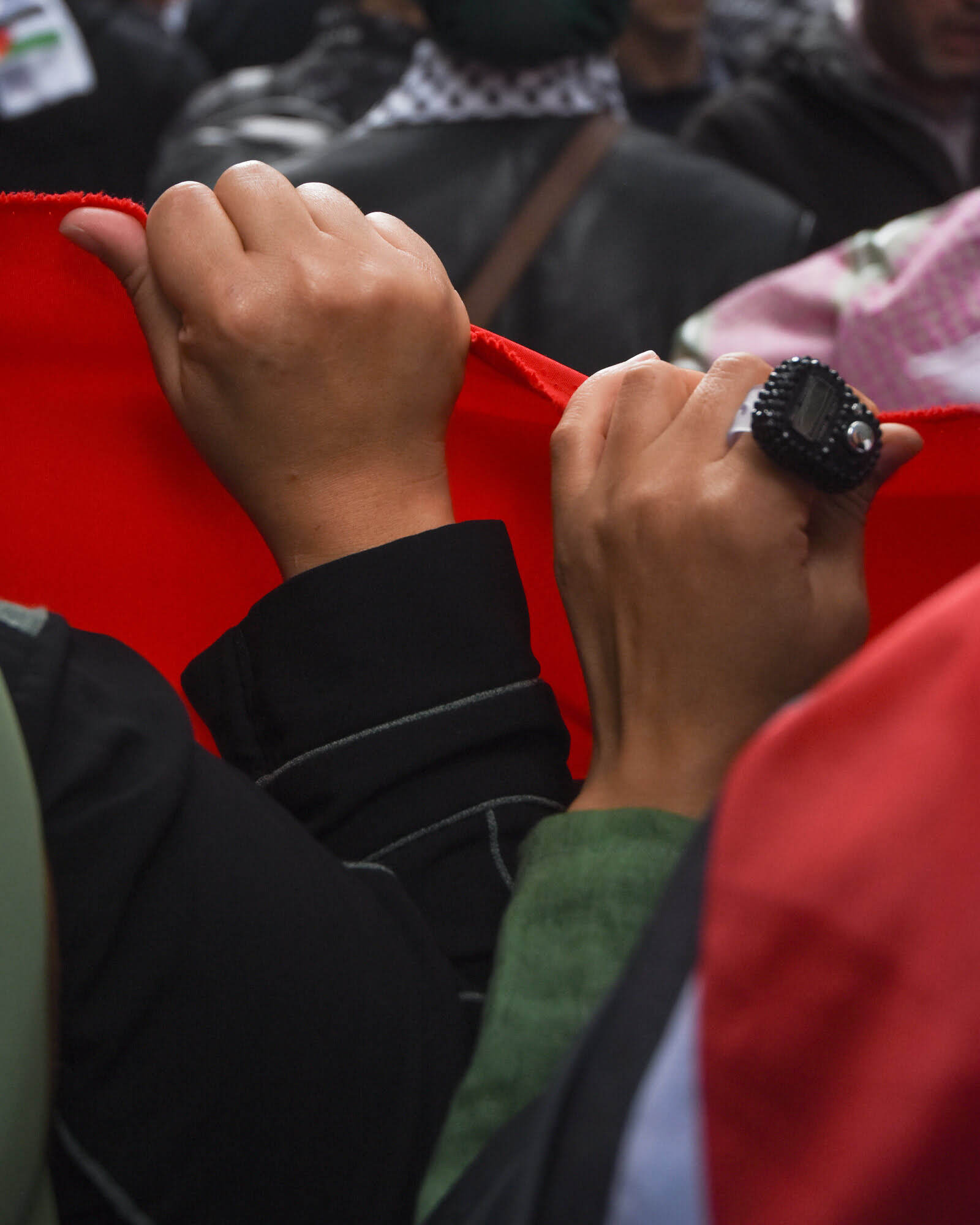 Ever since the Israel-Gaza war broke out, the worlds of the arts and academia have seen a wave of repression against people who dare to speak up for Palestine. Pulitzer Prize–winner Viet Thanh Nguyen signed an open letter condemning Israeli war crimes and saw his appearance at New York's 92Y canceled. The editor in chief of Artforum, David Velasco, was summarily fired after publishing an open letter calling for a cease-fire in the war. A CAA agent was demoted for sharing Instagram content labeling the violence in Gaza a genocide. College students across the country continue to be targeted for supporting Palestine. At Harvard, a conservative Zionist media group drove a truck around campus displaying students' personal information on digital billboards.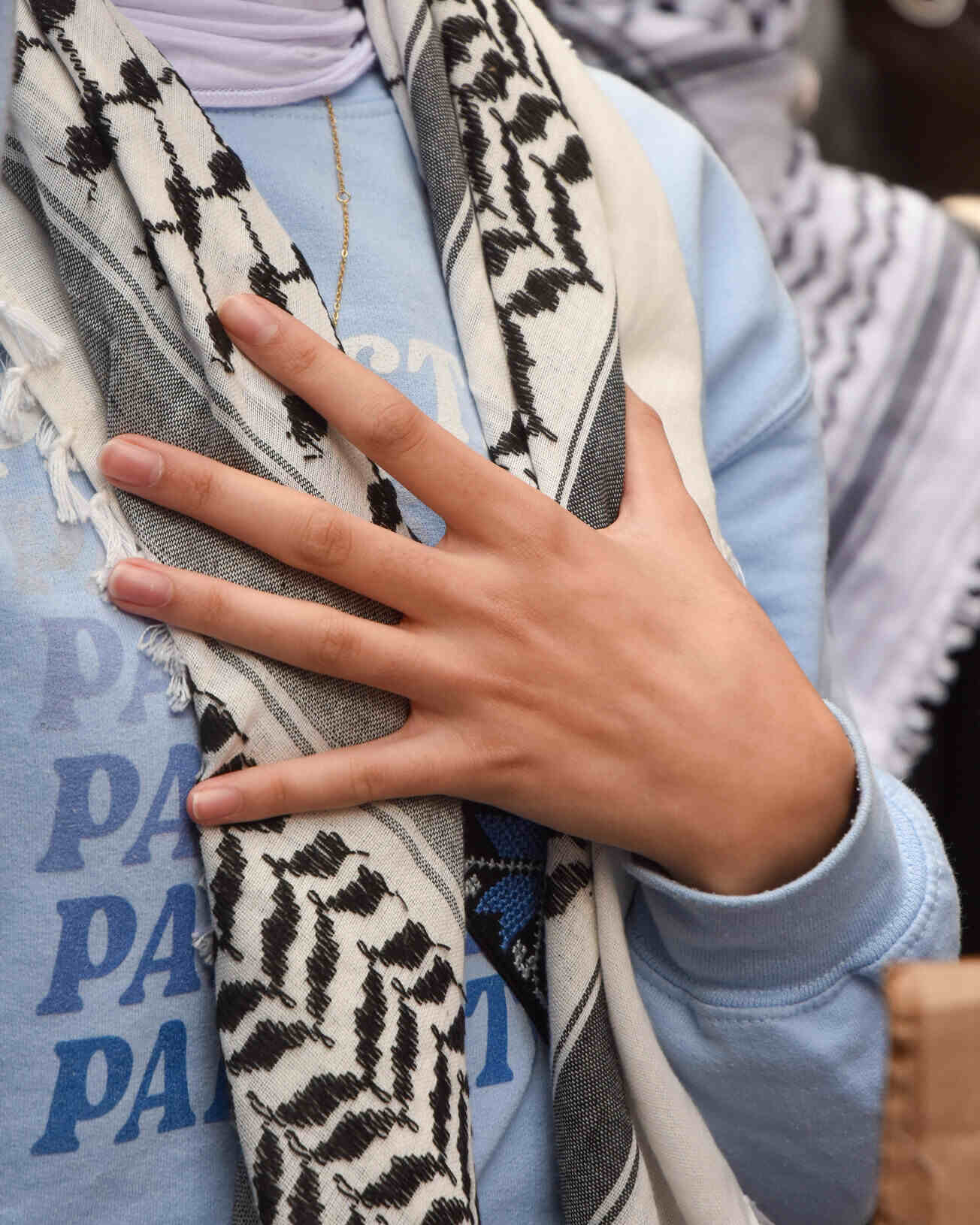 Blacklisting and professional retaliation are familiar risks for the Palestinian liberation movement. There is a sordid history of these tactics' being used to suppress pro-Palestine sympathies. It has become commonplace for activists to cover their faces at protests, particularly on college campuses where the discourse is especially inflamed.
At a recent Students for Justice in Palestine rally that I covered at Columbia University, the majority of students were masked or creatively draped in articles of clothing and keffiyahs. To counter hostile surveillance, many organizers now distribute masks as a matter of course.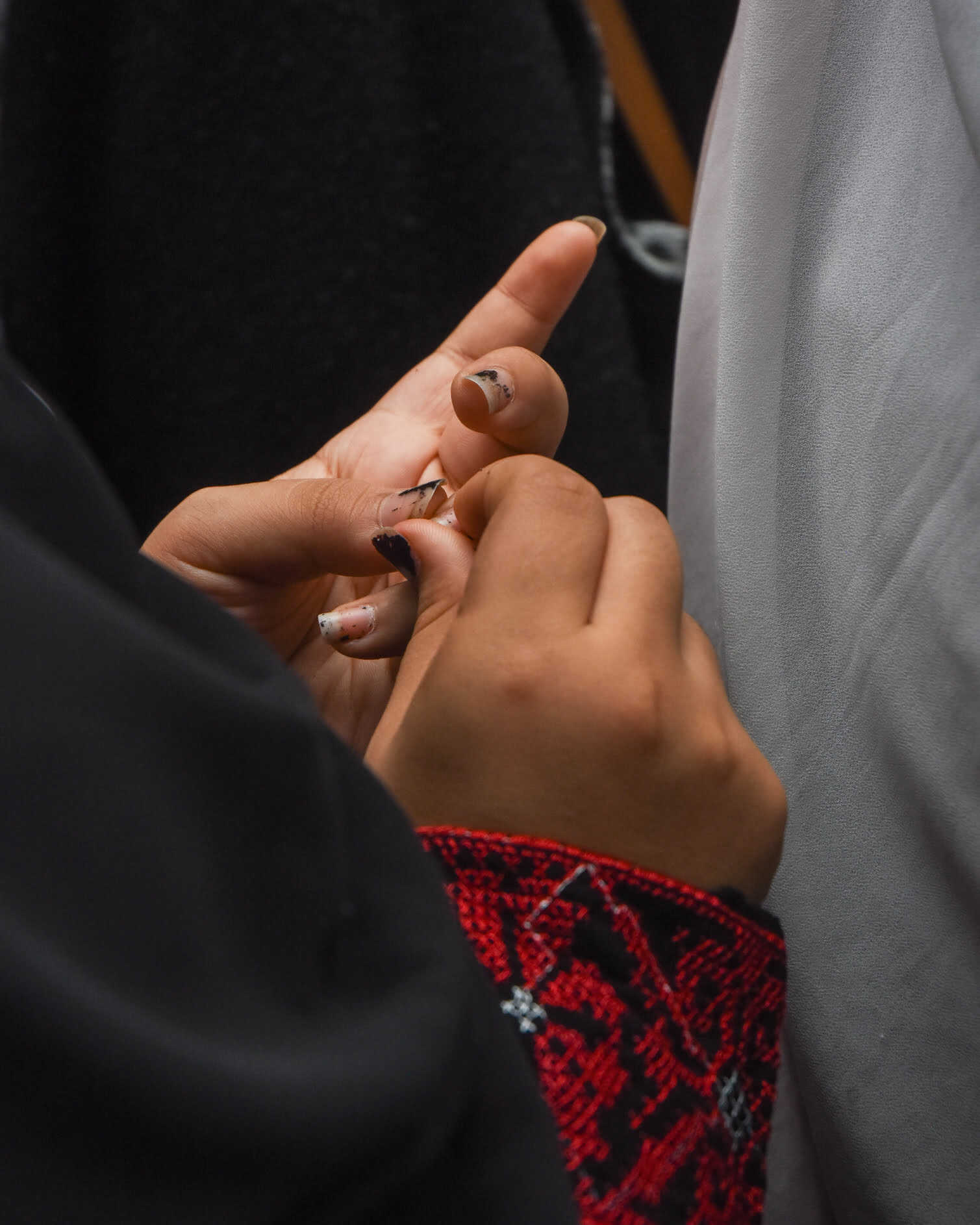 Yet protesters are taking to the streets in record numbers to denounce Israel's state-sanctioned violence. Many of these peaceful protests have been smeared as anti-Semitic or as championing Hamas. I debated the ethics of photographing these demonstrations and potentially exposing protesters to further harassment. I landed on capturing slices of the action. To protect identities, I photographed activists' hands. Their hands became the site of advocacy and political action: holding signs, banners, keffiyahs, holding each other, getting handcuffed.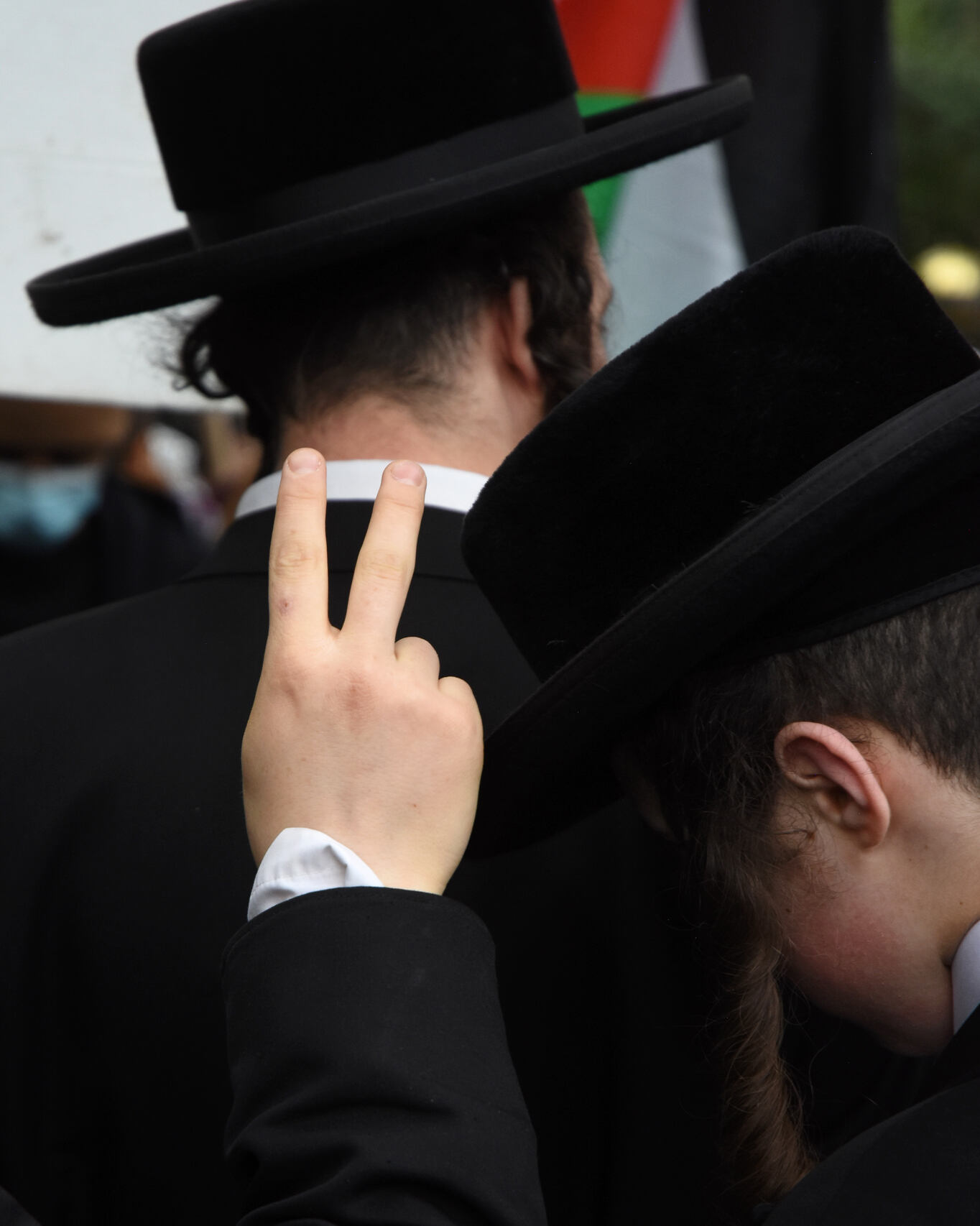 These photos were taken at protests in the last month organized by Jewish Voice for Peace, Within Our Lifetime, and the Democratic Socialists of America. These hands are in support of a cease-fire in Gaza and an end to the illegal, inhumane Israeli occupation of Palestine.