Ad Policy
Skip to content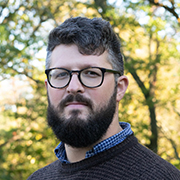 Richard Kreitner
---

In his new book, The Crooked Path to Abolition, James Oakes argues that the Constitution was an antislavery document.

---

If Joe Biden stakes his presidency on compromise and comity, his presidency will be a failure.

---

Without a practical plan for revising the Constitution, Democrats will be condemned to play by rigged rules.

---

October 12, 2020

Political scientist Stephen Skowronek discusses whether a President Biden could become an era-shaping leader.

---

---

That some cities and states have stepped up to fill the gap left by Trump's catastrophic failure is a matter of luck, not design.

---

The Nation's coverage of a pivotal year.

---

An avid Nation reader since boyhood, Sterne, who died at 91, wrote an early account of the magazine.

---

In an interview, Jennet Kirkpatrick, the author of The Virtues of Exit, makes the case for giving up.

---

---

The case for a constitutional convention in New York State.
---