Ad Policy
Skip to content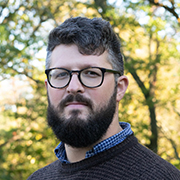 Richard Kreitner
---

To fix our broken system, we need a new constitutional convention.

---

An interview with George William Van Cleve, author of a new book about a period of crisis that offers tools for thinking about our own.

---

Ninety-nine years ago, an editorial in the magazine pleaded for "a world freed from the burden of mutual national distrust and hatred and deceit."

---

The historian William Hogeland talks about the first war the United States ever fought and the "problematic and thorny and painful" questions his new book raises.

---

---

The esteemed American historian talks about his new book, the politics of history, and the meaning of "a usable past."

---

So why are the leaders of Paterson, NJ, so eager to capitalize on his memory?

---

The historian David Armitage didn't intend his new book to be a "handbook for our times." But that's just what it is.

---

The legendary critic, who died recently at the age of 91, passionately defended freedom of expression in jazz, politics, and life.

---

"We are rapidly becoming prototypes of a people that totalitarian monsters could only drool about in their dreams," a Nation writer said in 1992.

---

Political scientist Stephen Skowronek talks about how his theory of the cycles of presidential history explains the campaign's shocking results.
---